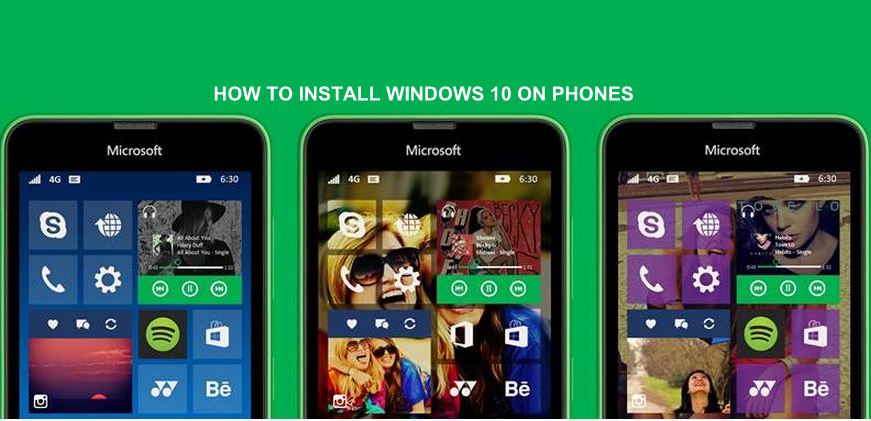 Since the very first announcement of Windows 10 by Microsoft, phone users were eager to get their hands on the latest version of Windows 10 for phones. With Windows 10, Microsoft has tried to deliver the promise of One Microsoft i.e. same experience on all devices of varied sizes.
Microsoft released the first beta version of Window 10 for the mobile phones a couple of days ago. To install Windows 10 Technical Preview on your mobile phone, first you need to check whether your mobile phone is fulfilling the eligibility criteria or not. For the time being, selected devices are supporting the Windows 10 Preview for phones.
Eligible devices:
1. Lumia 630, Lumia 635, Lumia 636, Lumia 638, Lumia 730, Lumia 830.
2. To install windows 10 for phone, the device should be running with Windows 8.1 in it.
If your phone falls under these mentioned devices, you can install Window 10 in it, otherwise you'll have to be patient.
How to Install Windows 10 on mobile?
1. Your phone must be running on Windows Phone 8.1 to upgrade it to Windows 10 Preview for phones. Check this by going to Settings>Info>About.
2. After the confirmation, sign up for Windows Insider Program from Here.
3. Finally, download the Windows Insider app from Windows Phone Store and install it.
4. Open the installed app and let it scan the specifics of your phone. It will then guide you through the upgrade process.
Note:
It's a good idea to have your device connected to a charger, ensuring the update is able to finish without issue. This is a very early and incomplete preview. It is recommended for you if you are willing to explore Windows 10 for phones features before anyone else. There are some known issues and workarounds available to deal with them.
Know more about Windows 10 for phones features here.
---
Which phone you are using? Write in comments.
Stay tuned for latest technical news from fossBytes.
---