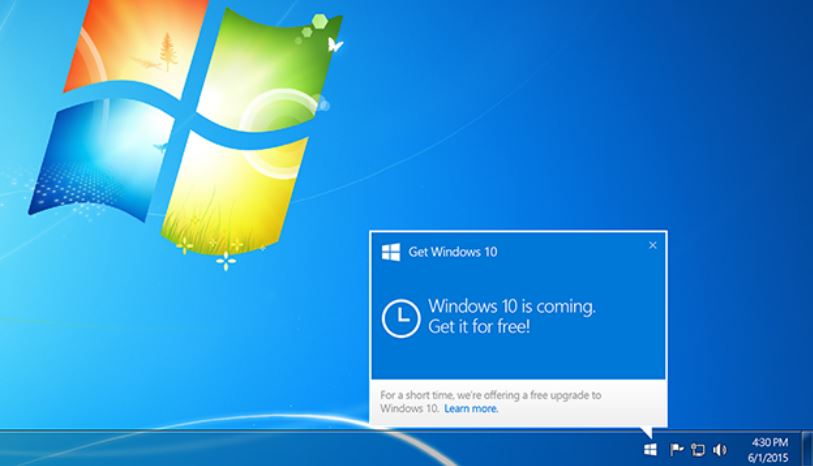 The wait is almost over. Microsoft has finally announced the launch date of Windows 10. This next and final version of the world's most popular operating system will ship on July 29.
This big update aims at bringing the same Windows experience to all devices ranging from desktop, mobile, tablets and Xbox. As it has been said by Microsoft earlier, Windows 10 will be available as a free upgrade to Windows 8.1, 8 and 7 users.
To help the users get their Windows 10 copy, Microsoft has started a reservation system that allows users to get notifications and schedule the Windows 10 installation.
Earlier, Microsoft has clarified the much discussed issue of yearly subscription fees by saying that if you upgrade your system to Windows 10 using the free upgrade offer, you will continue getting the free lifetime Windows 10 updates.
This July 29 date is for PCs and tablets, and the smaller screen devices like mobile will be getting this most complete OS update from Microsoft later this year.
So, starting from July 29, Windows 8.1 and Windows 7 users have a year to claim the free upgrade offer. This official announcement was made Joey Belfiore, corporate vice president of Operating System Group at Microsoft.
If you don't upgrade your PC within one year, you will be charged certain fee for Windows 10. The pricing details hasn't been made clear by Microsoft but the pricing has been leaked on an online reseller website that suggests that Home edition will cost $109.99 and the Professional edition will cost $149.99.
Know more about Windows 10 in our special coverage here.
Stay tuned for more updates from fossBytes.
Recommended: How to Download and Install Android M on Your Nexus Device