Ever since the COVID-19 pandemic appeared on the horizon, many companies around the globe started implementing work from home policies, increasing the need for free video conferencing services. Zoom Cloud Meetings, through which many users interact, was launched in 2013 and saw a massive surge in downloads and usage. Later, Zoom was found sending user data to Facebook through Facebook's Graph API. As a result, we come to the search for the best Zoom alternatives.
Zoom has now been slapped with a class-action lawsuit as per California's Consumer Privacy Act. Although many companies started using the service for Zoom Meetings, they are likely abandoning the service in search of a Zoom alternative. This also includes the Fossbytes Team as we are back to Google Meets. And as per our usage statistics and experience, here, we have compiled the best video conferencing apps like Zoon as well as paid enterprise video conference services.
Best Zoom Alternatives
Google Hangouts Meet
GoToMeeting
Zoho Meeting
Cisco Webex Meetings
Microsoft Teams
BlueJeans
Discord
Uber Conference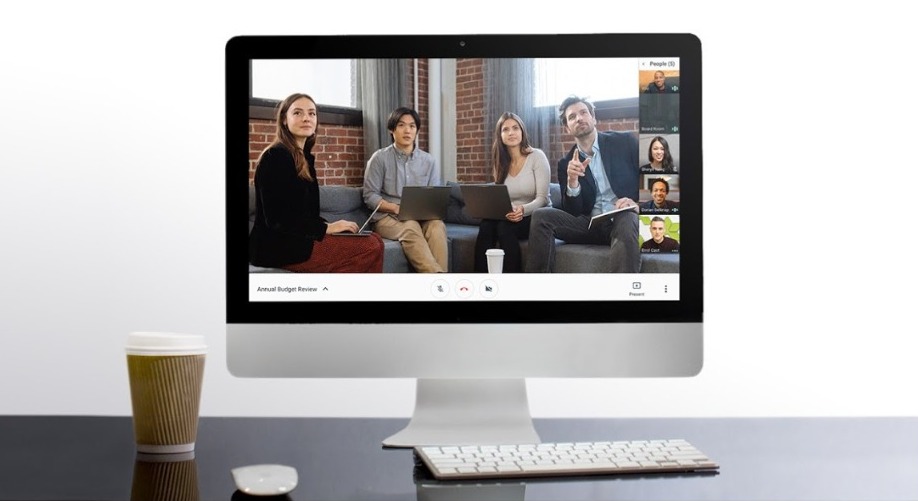 Google Hangouts is widely used across the globe already, and many commercial companies already use this as it comes with G-Suite. This can be a great alternative to Zoom meetings since it has the most robust features which Zoom is also offering.
If you get Google's G-Suite service, you can hold meetings with up to 250 users at a time with text, voice, and video chat. Or with the free Hangouts, 150 users can be on the call, but there's a catch. All the users must be signed into their Google account, and moreover, it lacks a presentation option. However, when compared to other free video conferencing services, this free version holds the flag high with many features.
Price: Free, Paid starts at $25 per month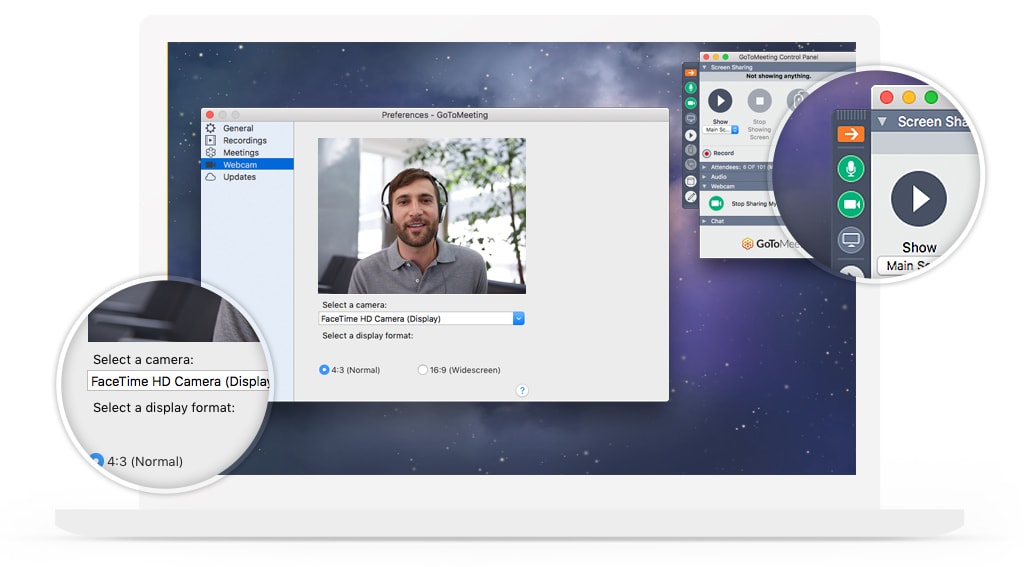 GoToMeeting is a video conference service that has been glimmering in this arena for a long time, and that makes it one of the best Zoom alternatives out there. With support for all the platforms, the app has basic features like screen sharing, just like Zoom screen sharing, Zoom call, and additional features depending on your plan.
Although there is no free plan that you can get with GoToMeeting, you have a free 14-day trial, after which you can choose any of the three plans. With support for up to 3000 people who can join via PC or phone, this makes it a great service similar to Zoom.
Price: 14-day free trial, starts at $12 per month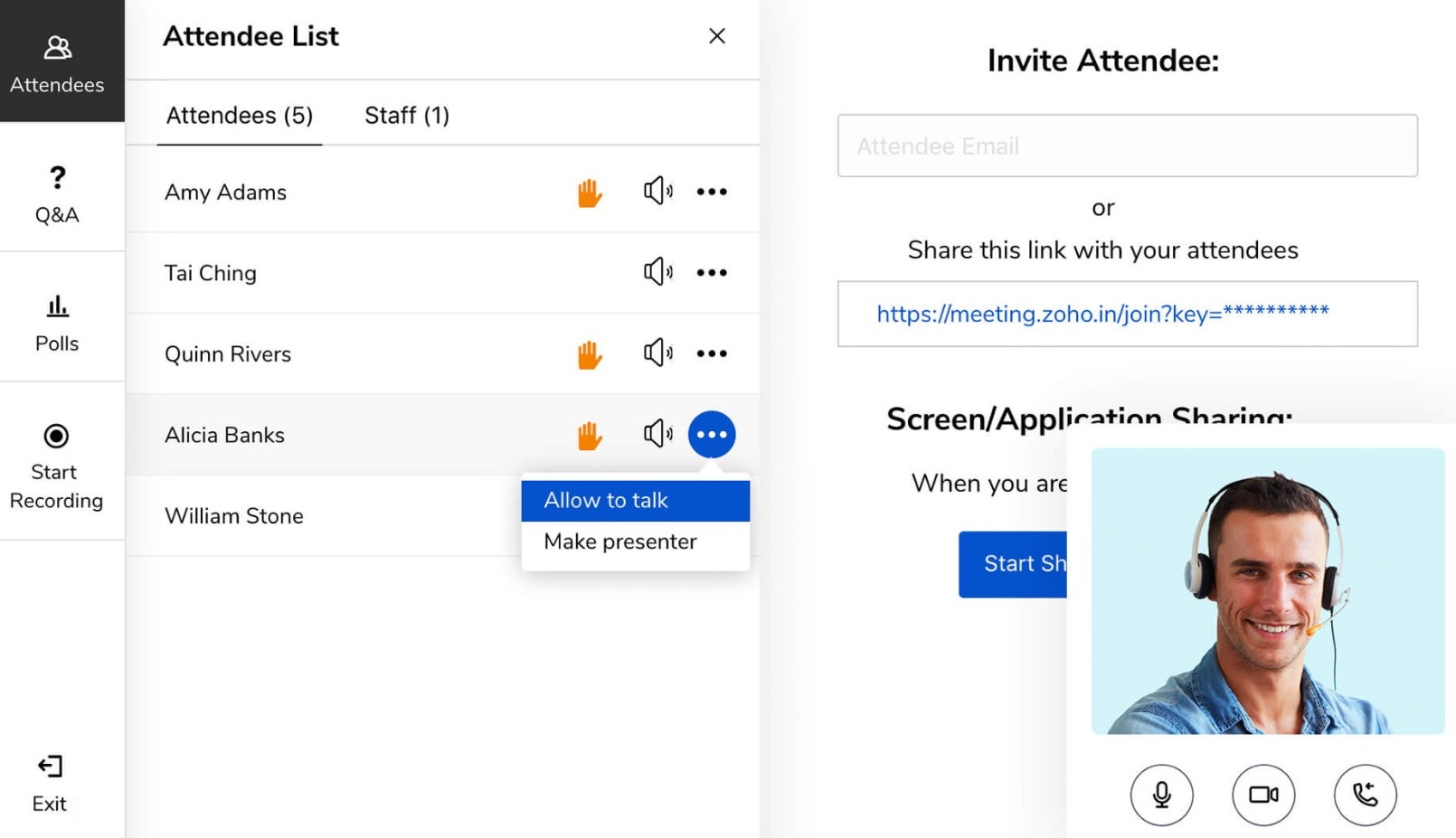 Zoho is known for its web-based services domain and also has a video conference service called Zoho Meeting. It is an excellent tool for online meetings and webinars, depending on what your requirements are. And yes, it does have a free plan with which you get limited features that you can try and then plan on upgrading.
Zoho Meeting has all the essential features for conducting the perfect webinar, and to add to that, you can choose your plan as per your requirements and how you are going to use the service. You get added features like recording your meetings, group chats, and control over participants' audio and video. With similar features to the Zoom meeting, Zoho Meeting is among the great alternatives to Zoom.
Price: Free, Paid starts at $8 per month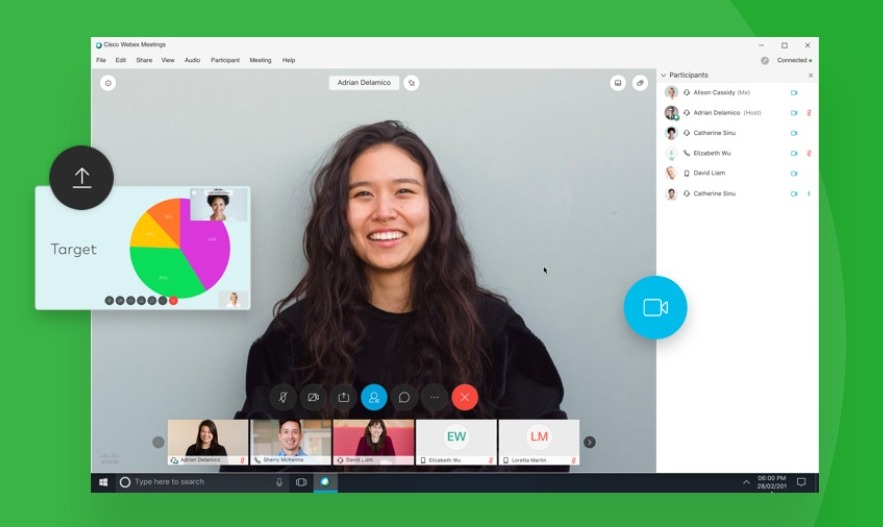 Webex Meetings is one of the best Zoom alternatives for apparent reasons. If you are looking for a free video-conferencing service for your small-scale business to hold meetings less than 40mins, Webex Meetings is an excellent option.
However, if you want to extend the limit to your meeting, you have to get a subscription through which your audience limit will also be increased to 200. Along with that, you get all the necessary features that you will require as a host.
Paid: Free, Paid starts at $13.5 per month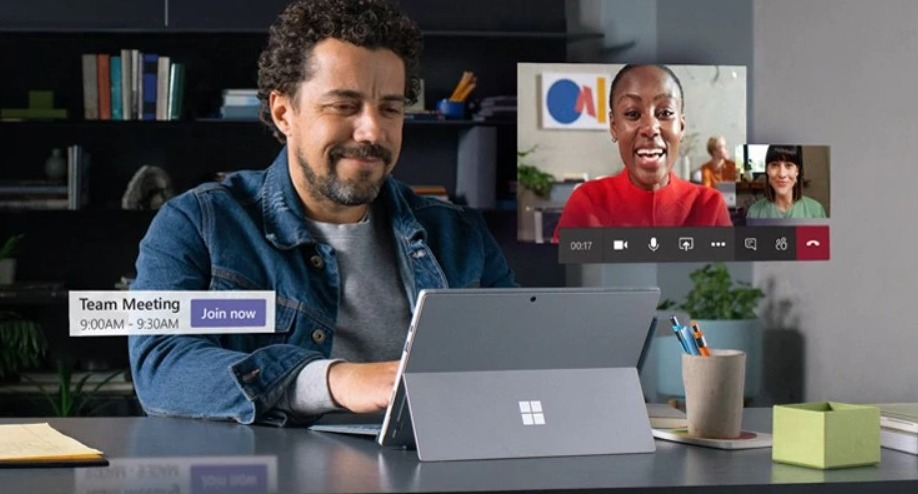 It's been long since Skype got its own version for business purposes; Microsoft has now renamed it to Microsoft Teams. It now comes with messaging and video conferencing in a single tool. With support for up to 250 participants, it comes with all the essential features such as screen sharing, instant messaging, and recording meetings.
Again, there are various plans with which you can avail of different benefits such as access to Microsoft Office applications, 1TB of OneDrive storage, and more. There is no free version nor free trial since most of the basic features and UI depicts of Skype. This makes Microsoft Teams one of the best alternatives to Zoom.
Price: Paid starting at $5 per month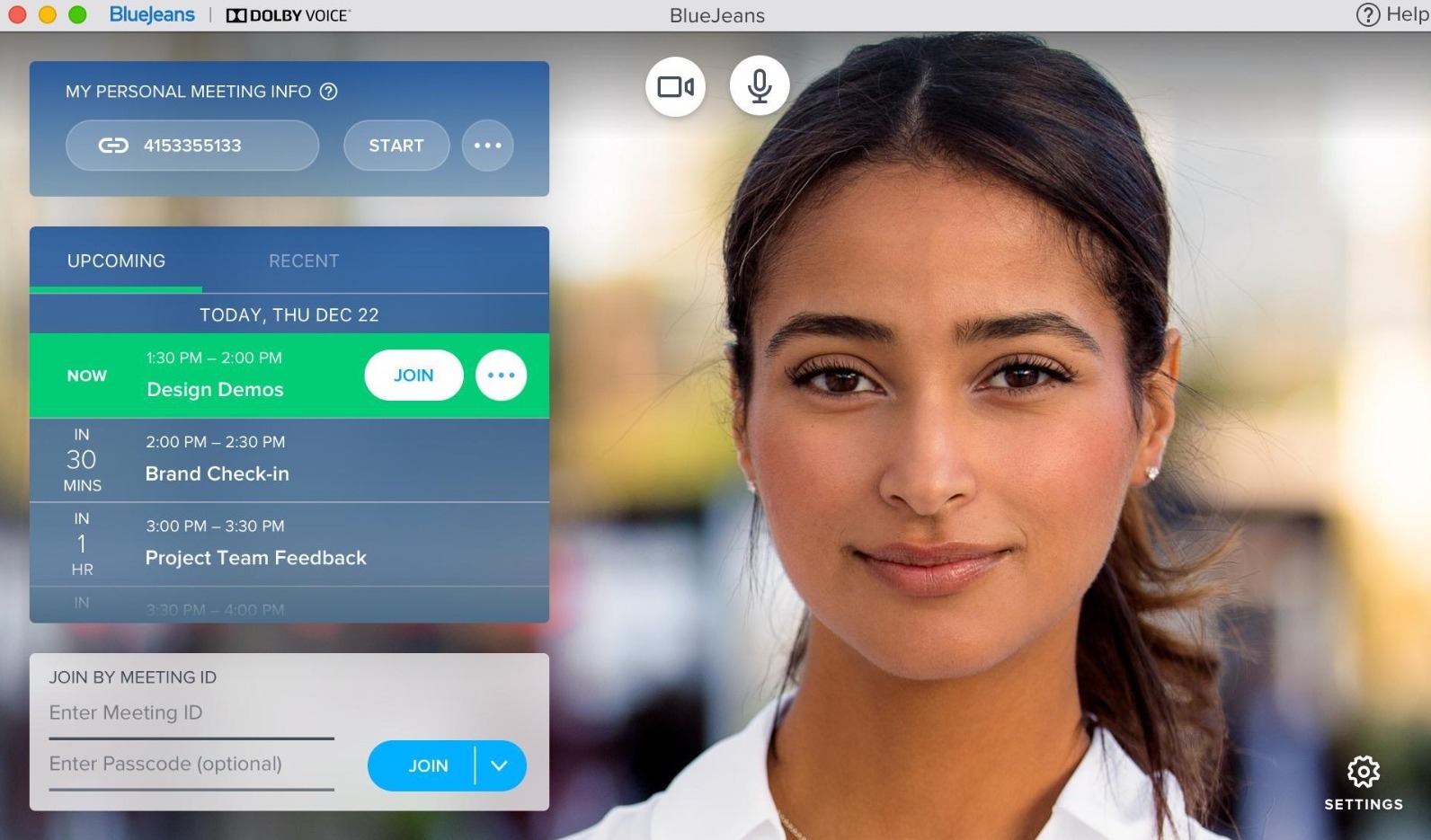 The next up in this list of apps similar to Zoom is BlueJeans. It is one of the easy-to-use video conferencing apps, with which you can handle your business team comprising of medium size up to 100 people. It comes with all the essential features as per the user's requirement.
You can test BlueJeans for a week before opting in or out. There are also additional features, such as recording the meeting, which can then be used to share with participants who missed the meeting online.
Price: 7-day trial, starts at $9.99 per month
Also check out our article on apps similar to Tumblr here!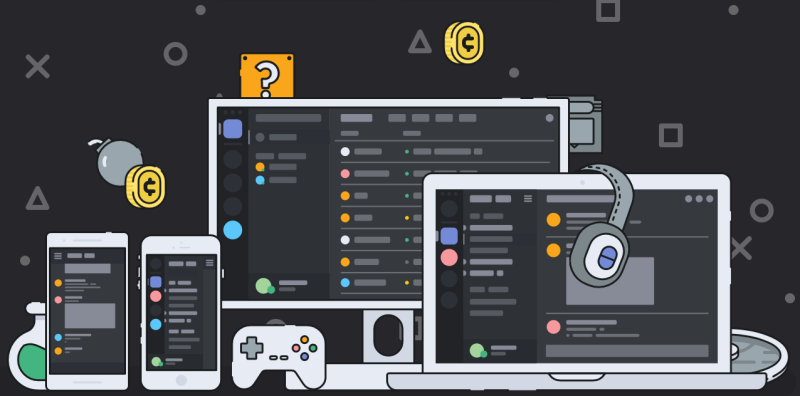 If you are into gaming, you might already be familiar with Discord. Although it is more game focused, there are aspects such as encrypted chats and server-based customizations as per the user's choice, which makes it a free option.
With work organization features like Slack, there is also support for video conferencing with up to nine participants. It also comes with handy features like screen sharing and cross-platform compatibility. Since it is free, it will help in building organizations easier with its features. This makes it one best Zoom alternatives.
Price: Free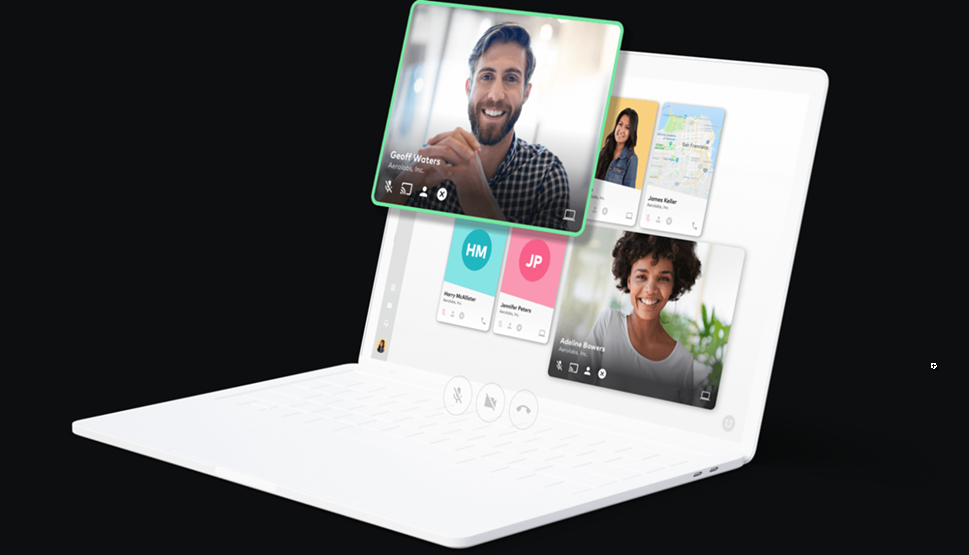 UberConference, which is owned by Dialpad Inc, has been in the video conferencing for a long time. They have a cross-platform presence and it is one of the best tools to hold online meetings. To add to that, it also has a free plan during this COVID-19 pandemic which will help you organize meetings for up to 50 participants with a longer duration.
UberConference has a basic UI in which you can see all the elements clearly. Moreover, it supports desktop browsers, which is less complicated than installing an application. It is a great video conferencing tool and makes it comfortably into the list of best Zoom alternatives.
Price: Free, Paid starts at $15 per month
Which is the best Zoom alternative?
Zoom comprises of a lot of features such as Zoom call, Zoom meeting, and more. It is unfortunate how such a video conference tool with high potential resorted to sending user data to Facebook through their iOS app. Nevertheless, all the above-mentioned Zoom alternatives are a great way to host meetings, and if there is one great tool, it would be Microsoft Teams, which offers a lot of features at a reasonable price. Again, we would suggest you try the one suited to your requirements.
Note: After that backlash, it is reported that Zoom has now dropped the snooping Facebook code from its iOS app.