As the large part of the world is under lockdown due to the COVID-19 pandemic, many professionals are now looking for the best webcam software. This is the result of many companies following the precautionary guidelines to allow employees to work from home. Also, people in quarantine are fidgeting to connect with their loved ones via a video call.
So, to better accommodate different platforms, there are various webcam recording applications. Again, everyone has their own set of requirements and has to find the perfect software for their PC. To help you with that, we have shortlisted the best webcam recording software that fare great for your requirements.
10 Best Webcam Software To Use for Video Calls
CyberLink YouCam 9
SplitCam
ManyCam
Logitech Webcam Software
Yawcam
Debut Video Capture Software
IP Camera Viewer
Webcam Toy
Windows Camera
CamWiz Webcam Recorder
If you remember the early 2000s when people at home had a separate webcam device to video call, you might be familiar with CyberLink YouCam. It is one of the most widely used webcam software which comes with tonnes of features within a neat and clean UI. The simple UI helps in ease of usage for anyone to sort things out quickly. 
CyberLink YouCam 9 comes with plenty of filters to add, beautify, and virtual-makeup to apply, all in real-time. You can control basic enhancements such as brightness, contrast, saturation, and exposure. It also has options like recording your video calls and secure face login, which are professional. And with support for services like Skype, Google Hangouts, U Meeting, and more, this is one of the best webcam software available.
Why use YouCam 9?
Simple interface

Supports various video calling services

Fits both formal and informal occasions
Price: Free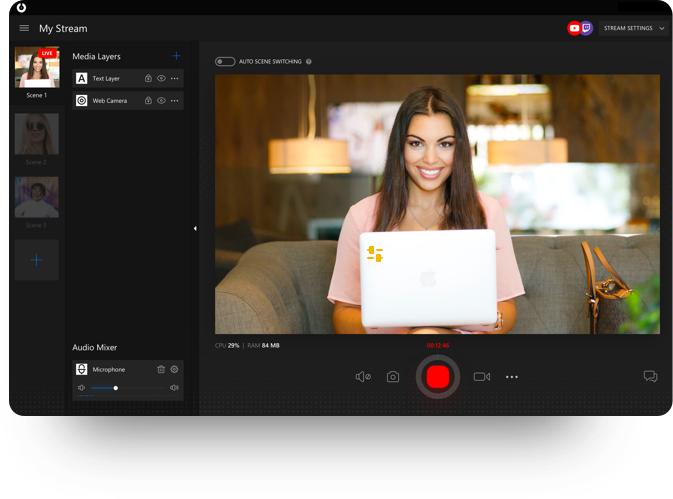 If you are looking for a feature-rich video-taking software, SplitCam is the one for you. It comes with a simple spread out UI, and it can split the screen to integrate with other streaming services and add various filters too. It also allows you to record videos while adding effects and select your preferred resolution.
SplitCam has the ability to add 3D masks in real-time on your face for the fun part, and it is compatible with various services like Skype, Facebook, YouTube, Google Hangouts, and more. This is the best webcam software if you need all the essential features, including some fun ones for free.
Why use SplitCam?
Real-time 3D masks
Can be integrated with streaming services
Can be used to record videos
Price: Free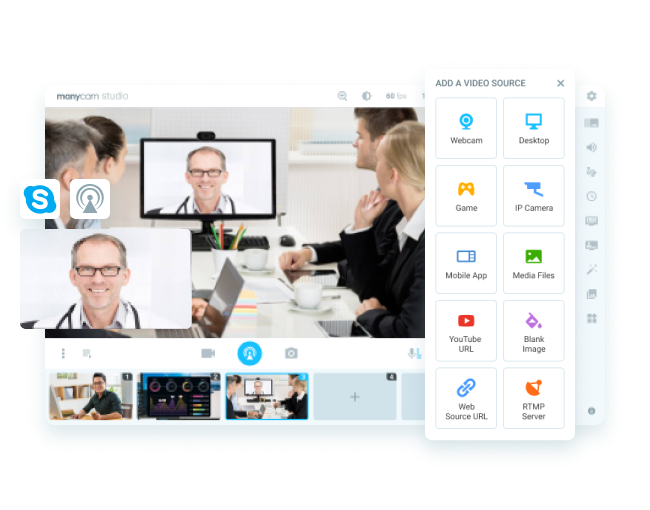 ManyCam is one of the best webcam software out there for free. By using it, we can broadcast and stream videos in services like Facebook, YouTube, Twitch, Skype, and more. It allows you to cast your screen, which is helpful while making guide videos and also enables you to use picture-in-picture video effects.
Apart from that, as the name suggests, it has many features that include replacing your background with an image, adding 3D face masks and text. Also, ManyCam can be used as a surveillance camera app to keep an eye on places that you want.
Why use ManyCam?
Feature-rich software for free
Supports streaming as well as broadcasting
Can be used as a surveillance camera app
Price: Free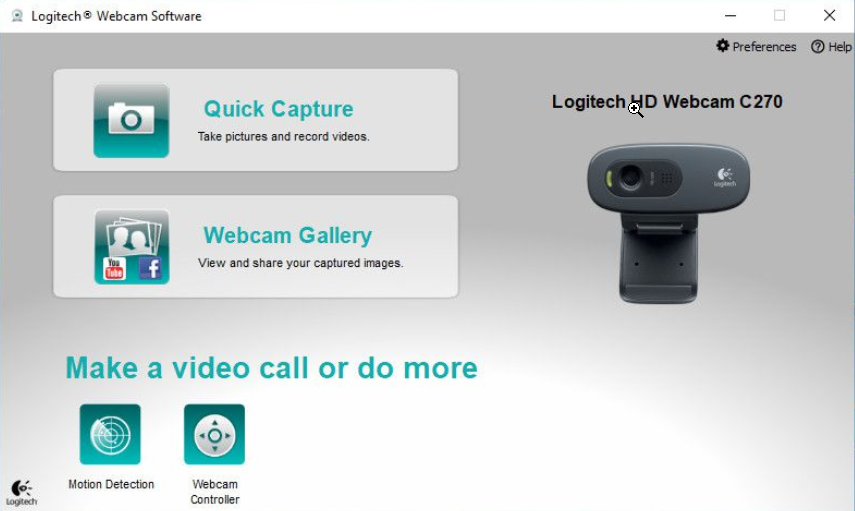 Logitech is one of the oldest hardware and software making companies when it comes to manufacturing webcams. Apart from the webcams, they also have their webcam software, which any webcam can use. With a simple and easy-to-use interface, it has all the basic features.
Logitech Webcam software can be used to capture images, record videos while adjusting settings like camera sensitivity and motion detection. Also, the software has a surveillance mode which you can use for your home surveillance cameras.
Why use Logitech Webcam?
Logitech has a good record in the webcam industry
Clean and neat UI with all essential features
Has surveillance mode
Price: Free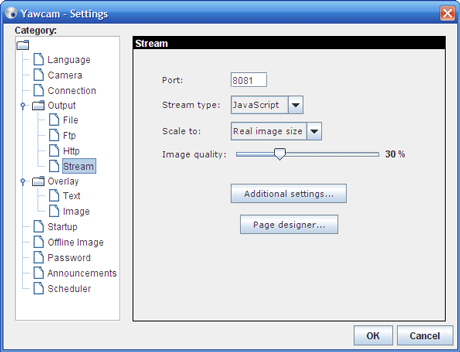 Yawcam is a free webcam tool that is entirely written in Java. It can replace your stock camera software on your PC, adding some great features while also being able to capture images and record videos. With a simple UI, you can easily navigate through sections and access all the features.
Yawcam can also be used to stream videos online through YouTube, Twitch, and other platforms. You can integrate the software into your surveillance cameras, too, which will help in the detection of motion and take snapshots. Overall, it is an outstanding deal to start with.
Why use Yawcam?
Simple and easy-to-use interface
Motion detecting surveillance mode
Free webcam software
Price: Free

The Debut Video Capture Software is a sophisticated video recording or screen capturing software. It has plenty of features on offer, such as optimizing the video output and recording in various formats such as WMV, FLV, MPG, MP4, etc.
You can record your screen, add text captions and timestamps to make the recordings more organized. It is a great tool where you can record through webcam along with your screen, which is ideal for YouTube purposes. You can adjust the necessary settings along with frame rate and quality of the output.
Why use Debut Video Capture Software?
Best all-in-one webcam software for making tutorials
Has various formats and sizes
Video and audio can be recorded in the same
Price: Free, Paid version starts at $49.99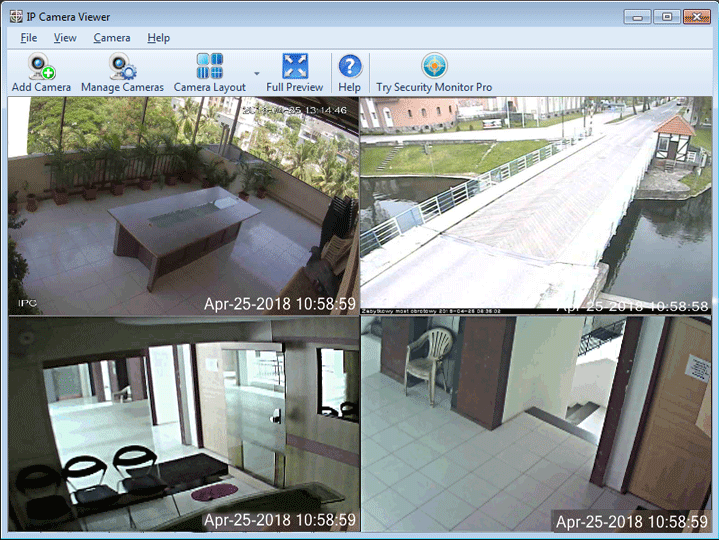 IP Camera Viewer is solely used for surveillance purposes. It is the best CCTV software to keep an eye on all your cameras simultaneously. Although there are many types of webcams out there, this software is compatible with almost all of them.
IP Camera Viewer can be connected to 4 cameras and can track all of them. The user interface is easy to use, where you have different sections to control the features. It also helps in improving video quality, including adjustments relating to brightness, contrast, exposure, and more.
Why use IP Camera Viewer?
Can track four cameras simultaneously
Has a video quality improvement feature
Free and compatible with most of the webcams
Price: Free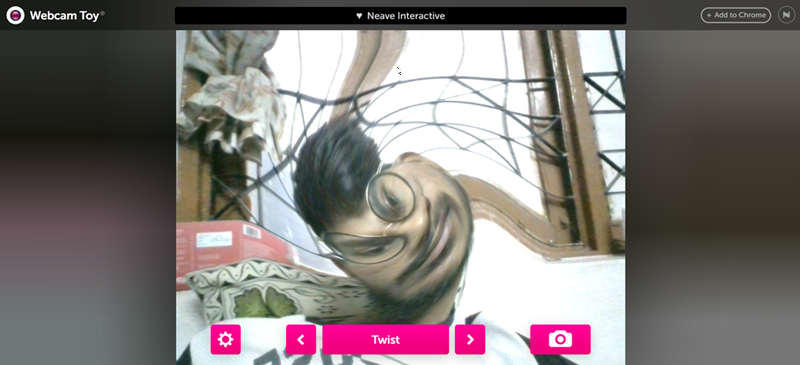 If you are looking to have fun while hanging out with your friends on a video call, Webcam Toy is for you. It is one of the best webcam software available to make video calls with your loved ones in a funny way.
Although Webcam Toy is not an actual webcam software, it is a web-based application that can be used in any browser irrespective of the platform. It doesn't have many video enhancing features, but you can try out the 80 filters, take photos, and share them.
Why use Webcam Toy?
Cross-platform compatibility
Simple, intuitive interface
A fun way to interact with friends
Price: Free
9. Windows Camera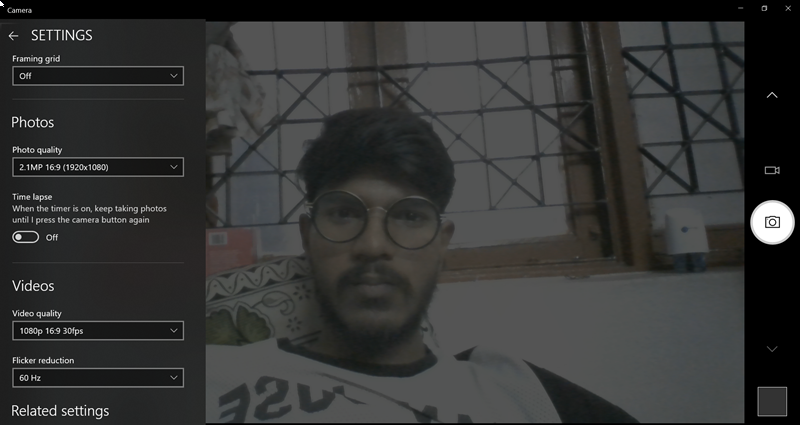 Irrespective of your PC's Windows version, all the versions, including Vista, Windows 7, 8, 8.1, and 10 all have the camera app. This is the primary yet pre-installed camera which you can use on your PC to capture photos and record videos.
Windows Camera has a simple interface and has features such as a timer and HDR control. You can also enable gridlines and select the quality of your recording along with the refresh rate of the output. You don't have to install any additional software to make it work.
Why use Windows Camera?
Comes pre-installed in any Windows version
Has a simple interface to take photos and record videos
Have control over the output quality of the video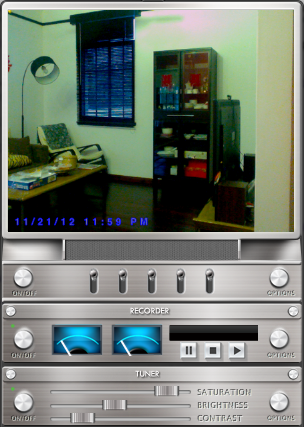 Although macOS has its own camera software, it doesn't have many features included. CamWiz Webcam Recorder is one of the best webcam software out there for iOS, offering plenty of features. It allows you to view, record, and play the webcam video.
Moreover, CamWiz Webcam Recorder also comes with built-in Facetime/iSlight support and can also be used with other external webcams. It has features like auto-stop recording timer, add timestamps, and adjust necessary enhancements like brightness, saturation, and contrast. You can also enable Night vision mode and purchase CamWiz Pro to get features such as motion detection and screen capturing.
Why use CamWiz Webcam Recorder?
Feature-rich iOS webcam software
Has night vision mode
Allows you to control the output quality
Price: Free, Paid version starts at $9.99
The overall best webcam software
All the above-listed webcam software are right in their own way. It is the users who need to figure out which is the best one for their requirements. Because webcams are used by almost everyone around the globe, who work in different fields, however, if we have to pick one, it will be the CyberLink YouCam 9 since it will be useful for both formal and informal occasions.