Recently we got to know about the future plans of the Karma Automotive. The company wants to start production of its latest concept electric car, Karma SC2.
According to a source yesterday, the company revealed the new E-Flex platform, which will underpin both electric vehicles as well as PHEVs (Plug-in Hybrid Electric Vehicles).
For the uninitiated, here's what you need to know about the company. Karma Automotive is a Californian luxury electric vehicle company. The company was established in 2014 and is owned by a Chinese company, Wanxiang Group.
Karma SC2 Electric Car Production:
The electric vehicle was first revealed last year by the company; also, we did an article as soon it made its first appearance. However, there are few updates in the configuration.
Battery and Performance
The electric car will come equipped with a 120 kWh I-shaped battery. The I-shape of the battery assists in better weight distribution. The battery will power the dual motor system on both the axles.
The motors could produce a maximum of 800kw or 1100 HP. Apart from its massive power, SC2 is quite impressive in torque output; the machine produces a peak torque of 10,500 t-lb (14,000 Nm).
If we're talking about range, then this electric supercar can go 350 miles (563 km) on a single charge.
Apart from its luxurious appeal and sharp design, one of the most striking features it has is its 0 to 60mph figure. As per the company's claim, this hypercar can sprint from 0 to 60 mph in just 1.9 seconds, which is as fast as the Tesla Roadster and the all-new Czinger 21C.
Aerodynamics and Design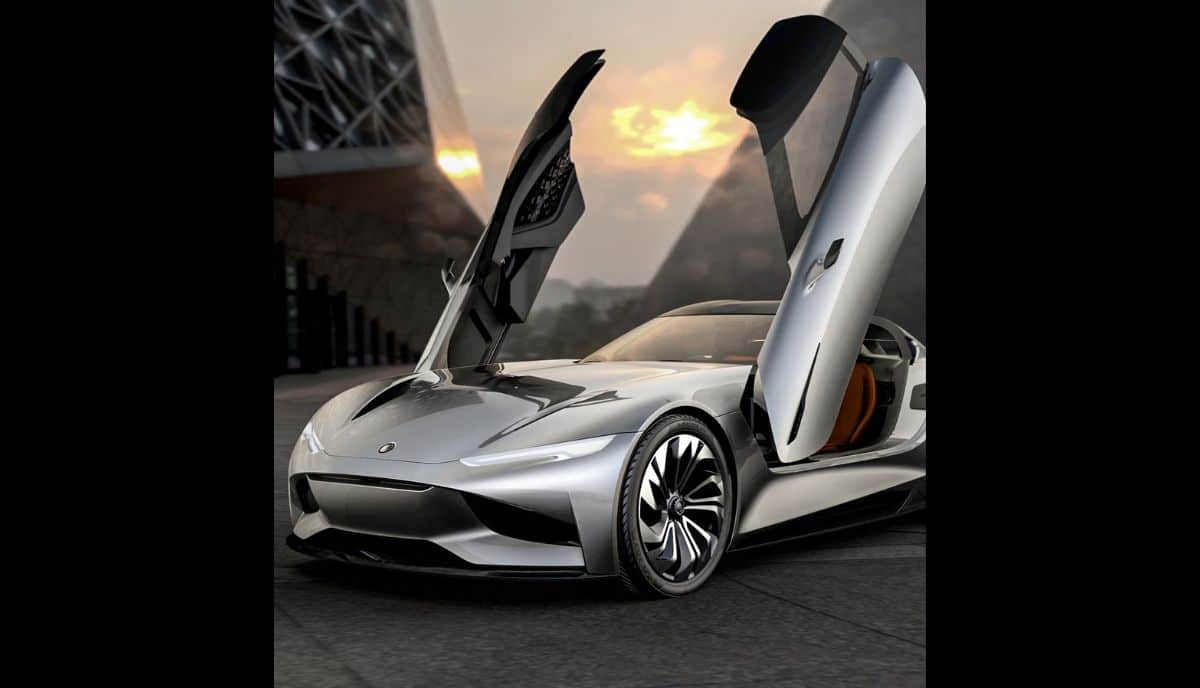 SC2 has enough elements to call it an advanced luxury super electric car. The car has two multi hinged scissor doors, giving it the ultimate supersport look and ripped front hood.
If we talk about the interior, then its next-gen seats have face recognition. These bio-metric seats reinforce safety features.
The pricing of the car is yet to be announced by the automaker. Regardless of price, the vehicle will be a strong contender for the Tesla Roadster considering its performance.
We have also seen in the past that Tesla electric cars are great in straight-line drag races and overall track performance as well.
Therefore, it will be exciting to see how Karma Automotive's SC2 performs on track fares against the competition.