The world is witnessing technological advancements that tend to make life easy for humankind. The development of apps like WhatsApp and other online calling apps was a big step in improving communication. At times like the coronavirus outbreak, video conferencing apps can be a great help in arranging meetings online during work from home.
The major hassle starts when one has to figure out which one is free, provides good service and is compatible with maximum platforms. There are several video conferencing apps available all over the internet. But when the requirement is for a professional meeting, people try to find the best app with efficient tools that can be used during video calls.
To conduct a successful official meeting, one needs an app that supports a large number of people as per the requirement. Apart from this, the video calling app must be reliable and a stable one too. The services mentioned below will help you connect with colleagues from anywhere. But before we begin with the list, here are some other services that might be useful to you:
Free Video Conferencing Apps In 2020 To Work From Home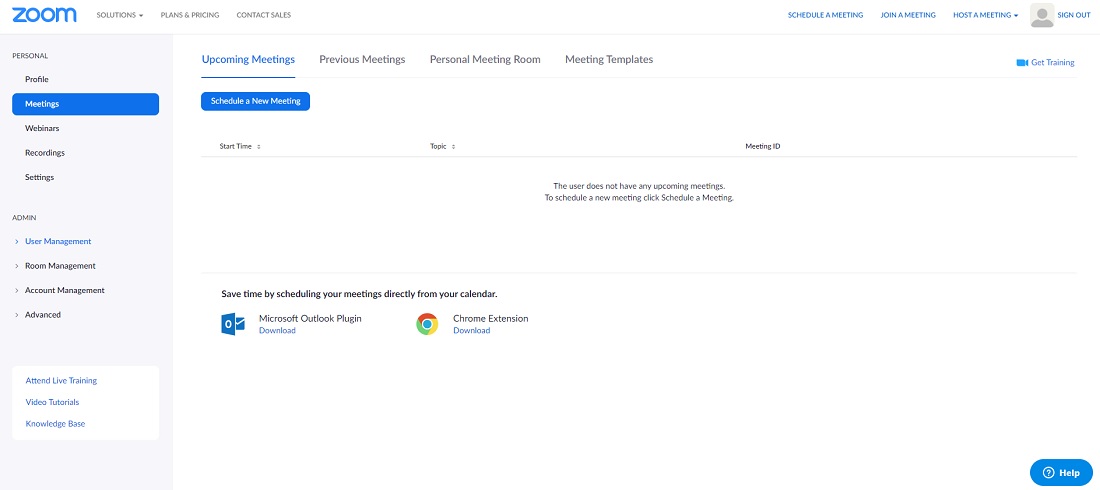 Zoom Meetings is one of the best video conferencing apps available. It is used to organize professional meetings and can be accessed via smartphones too.
Meetings in the app can be saved in the cloud which is a very important feature. The saved meetings can be used to recall any point for the next meeting.
Zoom provides HD audio and HD video quality. The app can handle around 1000 participants in a single team meeting. In fact, Zoom supports 49 videos on a single screen and is the most appropriate online meeting software for large gatherings.
Features:
Hosting capacity of up to 100 participants for video conference
Unlimited number of meetings
Unlimited 1 to 1 minute
40 mins long group meetings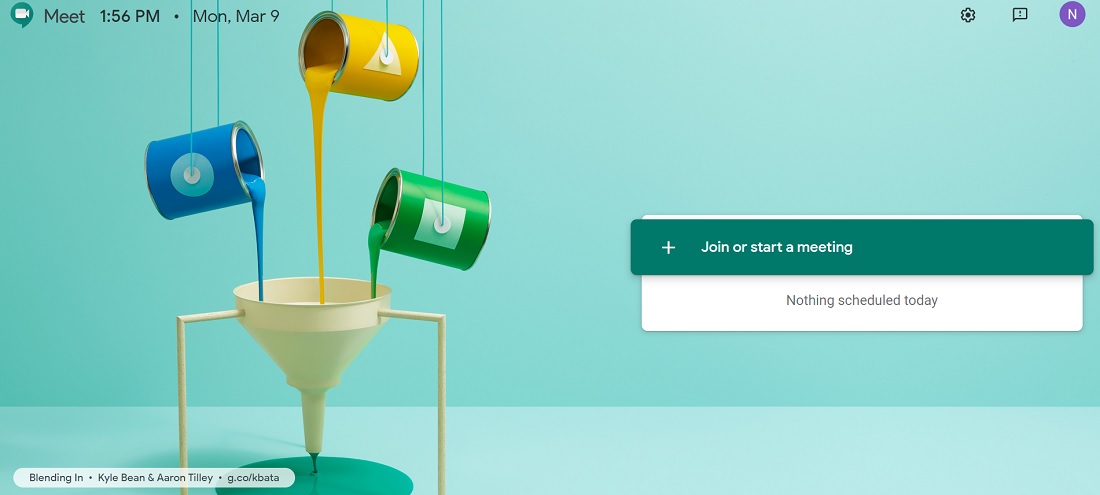 Google Hangouts is one of the most trusted and video conferencing apps available for all major platforms including Windows, Mac, Android, and iOS.
The most unique feature of Google Hangouts is the screen sharing feature in which a single participant can share the live screen with other participants. Users can access Google Hangouts on mobile smoothly and it also comes with G Suite integration.
Features
The user gets Custom Administrative Control Options
It supports numerous computing devices
HD group conferencing for up to 10 people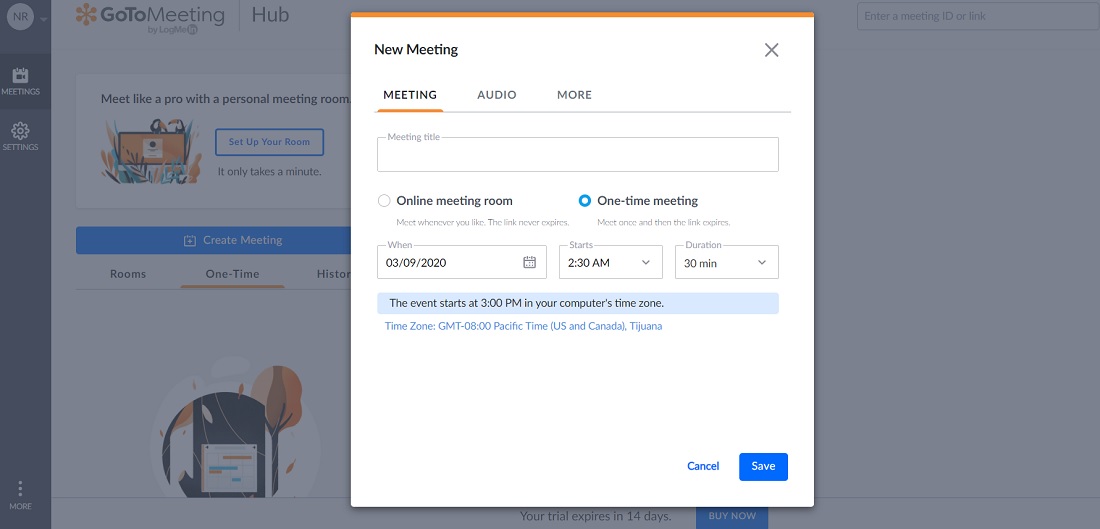 GoToMeeting provides users with features like video and audio web meetings. The app is compatible with most of the devices including PC, Mac, and smartphones running on Android. Go To Meeting comes with a cloud recording feature so that participants are not supposed to create notes while attending an event. Go To Meetings also supports voice commands in the iPhone, so users can use Siri to join their next meeting.
Features
Instantly join or host meetings from a remote location via phone, PC or Mac
Commuter mode lets you attend meetings while you are in a go with distraction-free experience
Cloud recording features now available for the smartphone app too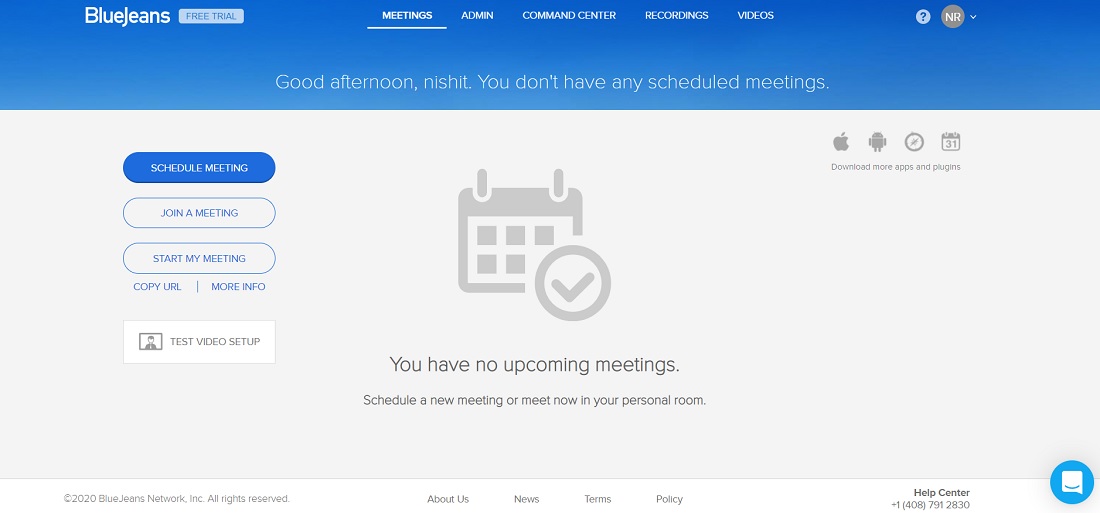 Blue Jeans is a reliable video conference apps used for conducting business meetings. It is a user-friendly and easily affordable app that provides video conferencing for 25 members at a time. Participants are not required to create accounts to attend a meeting on Blue Jeans except the host.
Features
Affordable
Users can host up to 100 participants in the premium version of the app
Available for all platforms including MAC, iOS, Android, Windows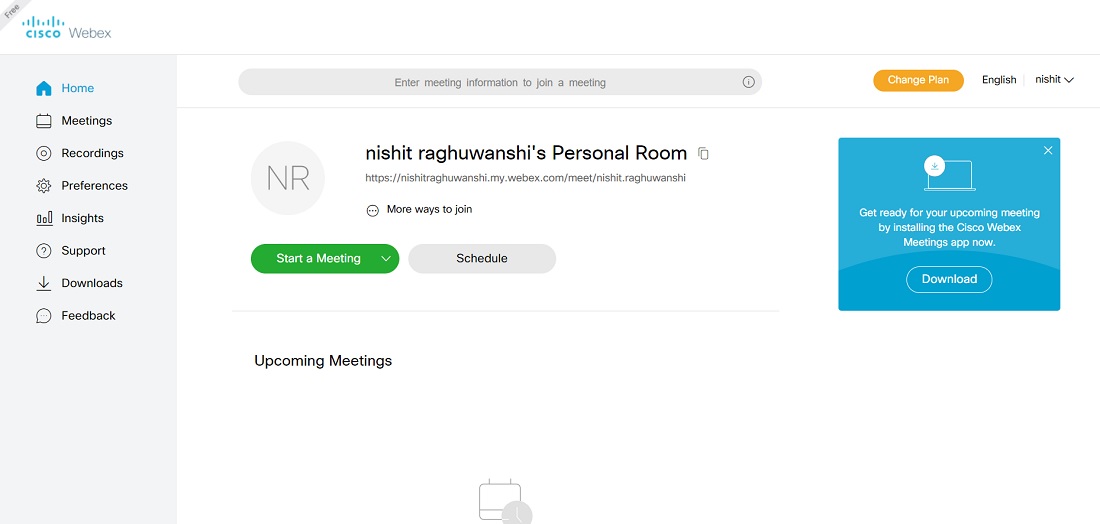 Cisco Webex Meetings is one of the biggest names in the list of video conferencing app. It is very famous among the business class people due to its unique and one of a kind features. The app comes with a virtual whiteboard. Participants can use it for drawing or highlighting anything on the screen. The app is very efficient for the people who like to brainstorm in video conferencing sessions.
Features
Virtual whiteboard for brainstorming
Free for 3 participants
Customizable video layouts
Users can schedule a meeting by directly accessing the app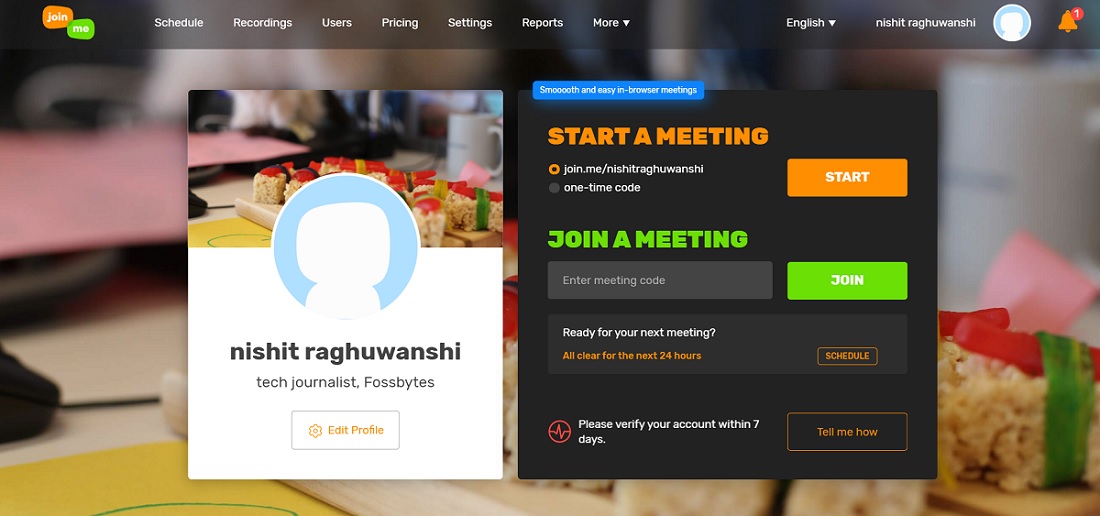 Join.me is a video conferencing app with one of the most unique and interactive interface. The participants of a video conference are displayed in video bubbles instead of squares. The premium version of the app allows 10 participants on a video conference and the free version allows 3 participants. Google Chrome users can join a video conference without downloading Join.Me.
Features
Customizable meeting backgrounds
High-quality audio delivery
Screen sharing on a single click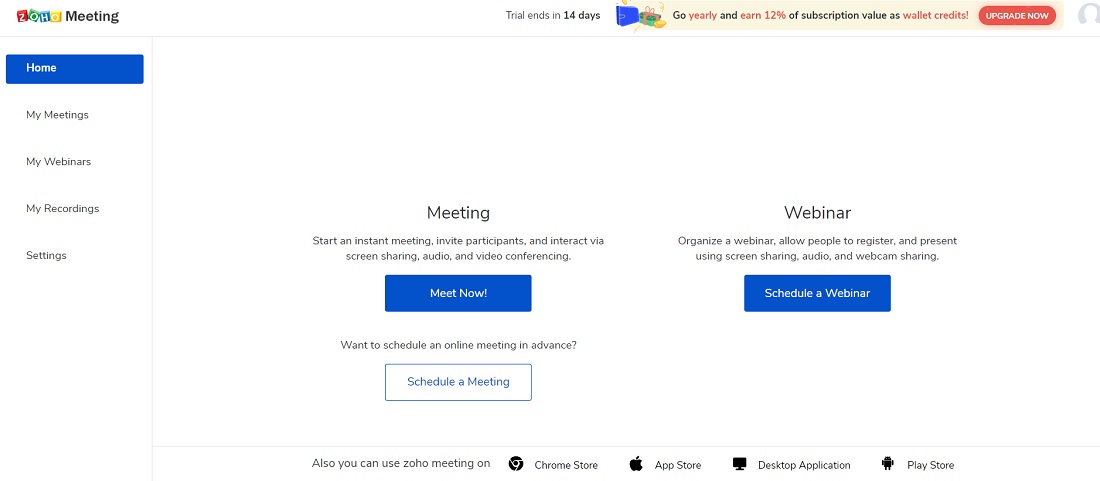 Zoho video conference is entirely based on the web browser which makes it unique as neither the host needs to download the app nor the participants in the video conference. The mobile apps of Zoho are available for both Android and iOS which can be used by hosts and the participants. Participants can generate poll in consideration with their meetings and the app also provides screen sharing options.
Features
Webcam and screen sharing options are available in the free version
The free version can handle up to 3 participants
Strong encryption for conducting meetings securely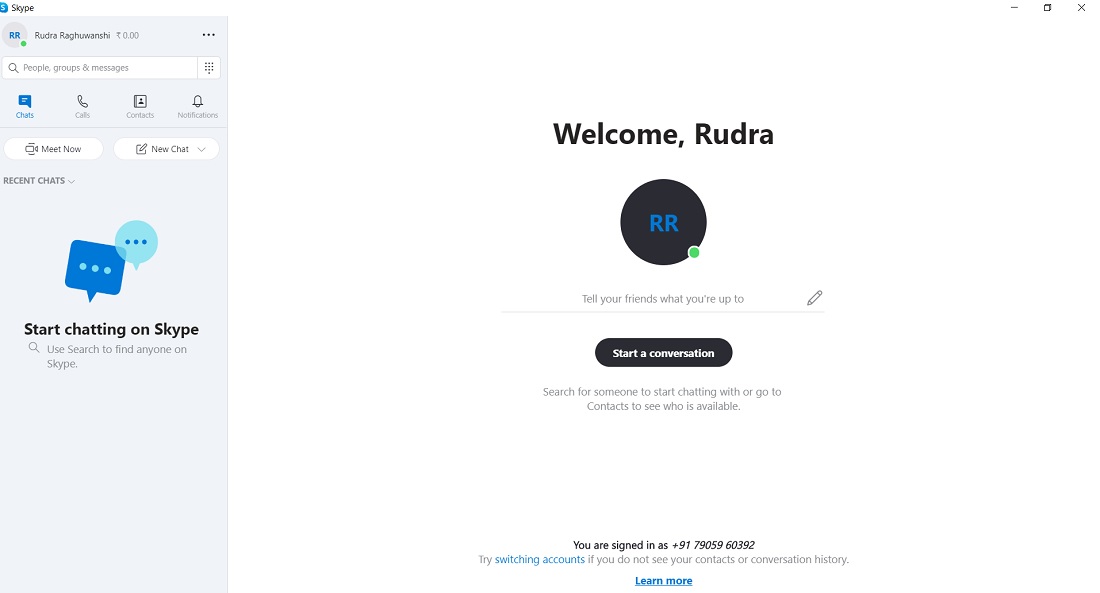 Skype for business is one of the most trusted and used apps on this list of best video conferencing apps. Managing video conferencing with Skype is very easy. It also has some unique features. For instance, the participants can also react to the written messages and mention people to grab their attention.
Skype also comes with a feature of screen sharing and call recording. Skype is compatible with phones, desktop, web, Alexa, and even Xbox. The location sharing and translator makes it different from other apps in the list.
Features
Share videos, photos, and files up to 300MB in size via drag and drop feature
Background blur to remove the background in a video call
The translator feature makes it different from other apps
Choosing the best video conferencing apps
The above-mentioned video conferencing apps are the best available options to stay connected with your colleagues on a professional basis. The apps work well and provide a lot of features in the free version. You should try these free video conferencing software yourself and pick the one suitable for you. Users can also go for the premium version of the apps as per their requirements.