Download Managers are one of the great ways to boost and manage your downloads from the internet. However, settling on one best download manager could be challenging as there are tons of them out there. Hence, let's look at some of the best, free, and open-source download managers for Windows and Linux.
IDM (Internet Download Manager) is considered one of the most popular download managers, but it's paid and isn't available for Linux. You can also take the Download Managers in this list as IDM alternatives. Mind you, the order in which the apps are listed has nothing to do with how good an app is. If you are also looking for the best DMs for Android, check out our best download managers for Android list.
Best Open-Source Download Managers For Windows And Linux
1. Persepolis Download Manager
Persepolis is a simple, free, and open-source download manager available for Windows, Mac, and Linux. We downloaded a 1.1 GB file using it and the same on Chrome one by one for trial purposes. While there was no day and night difference in speeds, it was significant. In the end, we downloaded the file in four and a half minutes, while Chrome took five minutes.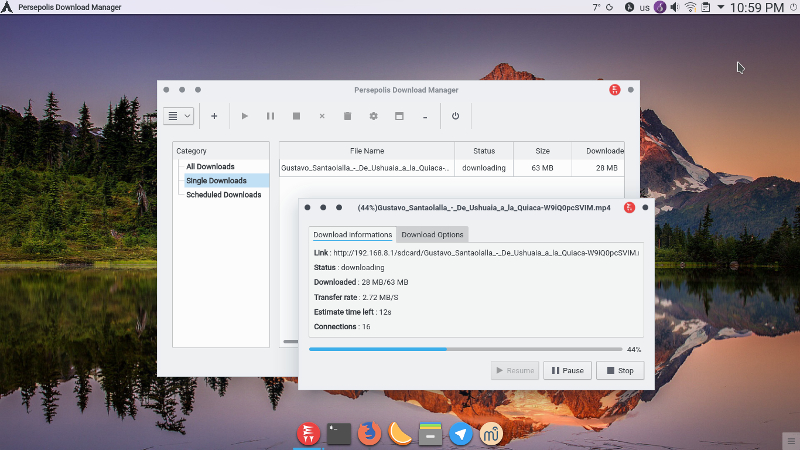 The UI is simple, clean, and highly customizable. One of the app's differentiating features is that it acts as a front-end for one of the popular command-line software Youtube-dl. Downloading videos from YouTube was a breeze, but it also works for DailyMotion and Vimeo. These features, combined with the download speed and open-source nature, make it one of the best IDM alternatives and best download managers.
To install the Persepolis download manager, head over to the official website to install instructions for Windows, Mac, and Linux.
2. Motrix
Another completely free software that works like a charm. Motrix is an open-source download manager that looks great UI-wise and also offers great features. We tested it out and found that it takes time to initialize the download, but once it starts downloading, the speed is better than a browser.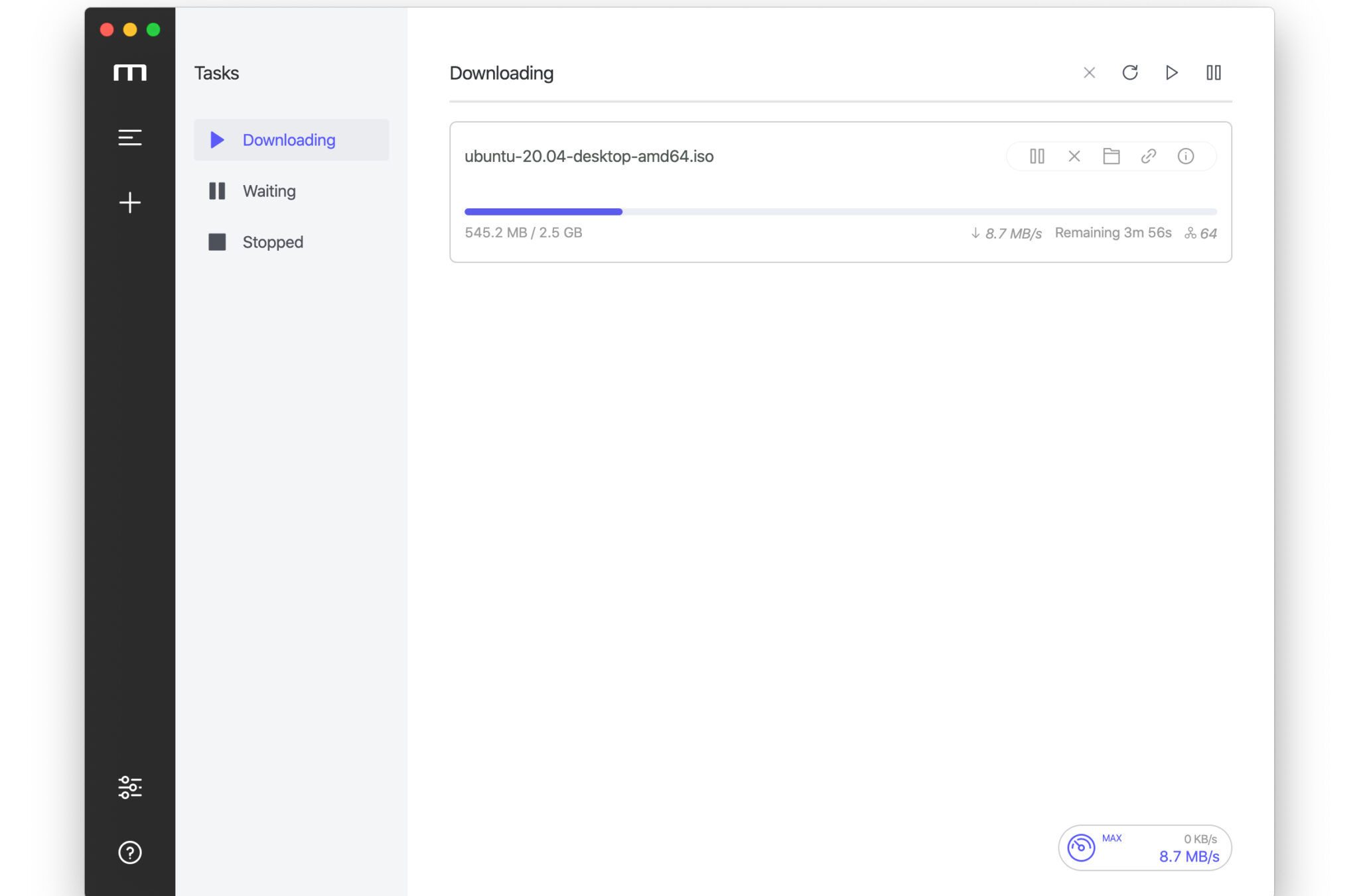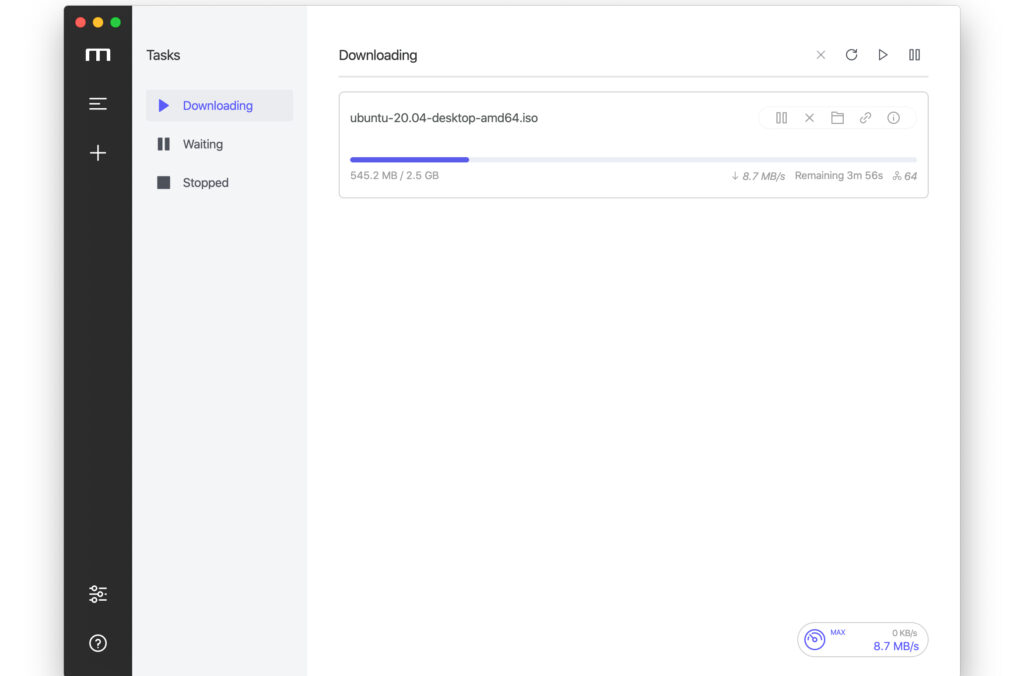 Apart from being a download manager, it also supports BitTorrentMagnet links and automatically updates trackers every day. It is also available in various languages and allows you to download up to ten tasks simultaneously.
All these features combined with cross-platform availability make it one of the best open-source torrent and files download managers.
Visit the official Motrix website to download the Linux AppImage, Windows, and macOS installers. It is also available on the Snap Store.
3. uGet Download Manager
One of the best things about this download manager is its download speeds. It might just be the lightest and the fastest download managers on this list. Here, faster downloads are achieved through multi-connection downloads.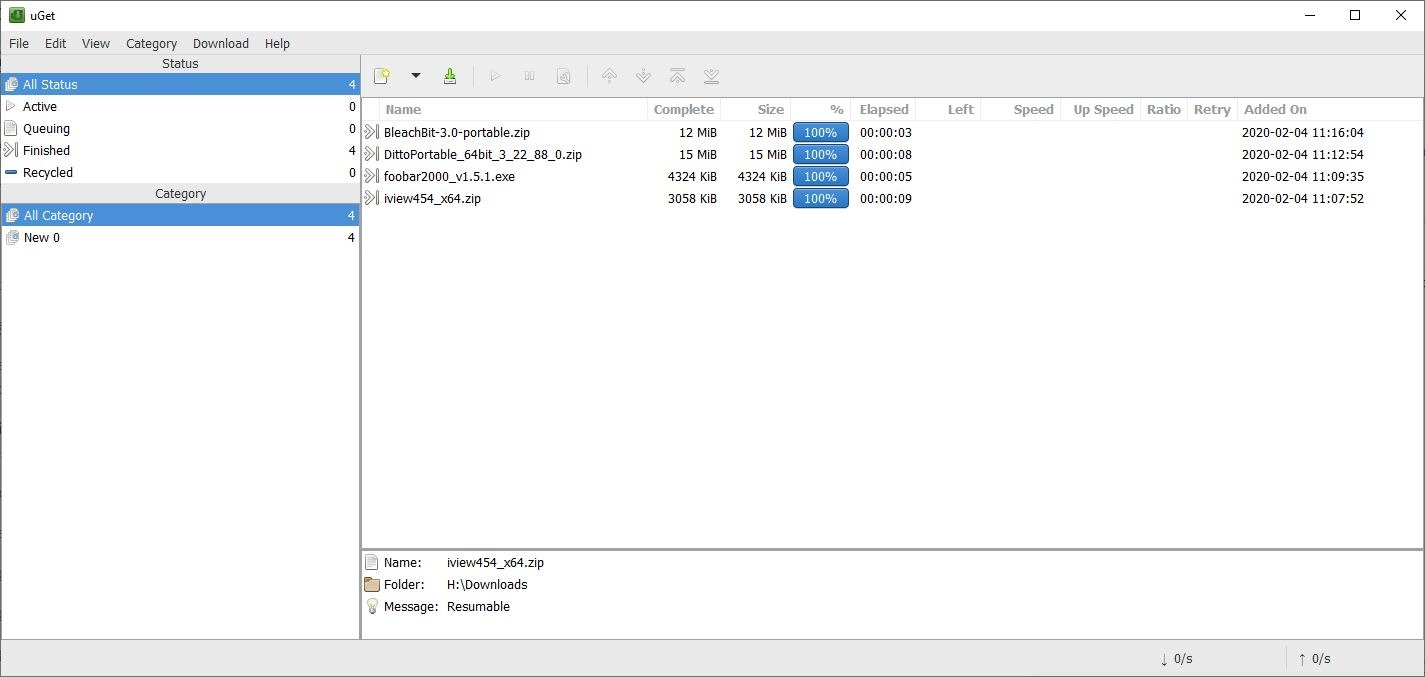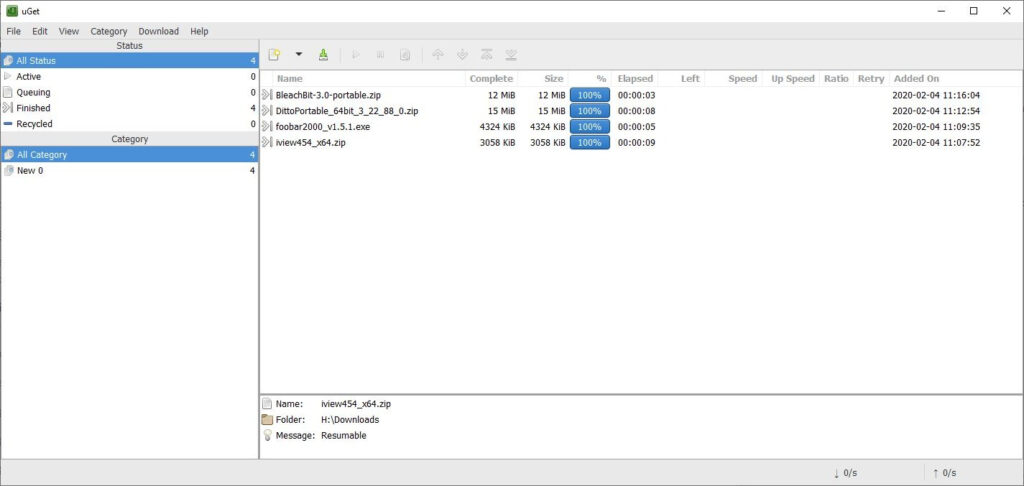 The files are split to increase the download speeds. It is available for Windows and Linux, but the Linux version misses some interesting features compared to its Windows counterpart. There's also a browser extension available for both Firefox and Chrome.
Download uGet for Windows, Linux, or Android from the official website.
4. FireDM
Created using Python, this free and open-source download manager is great for downloading files and videos faster from websites and YouTube. It is based on LibCurl, which the devs claim is better than aria2 used in most open-source download managers.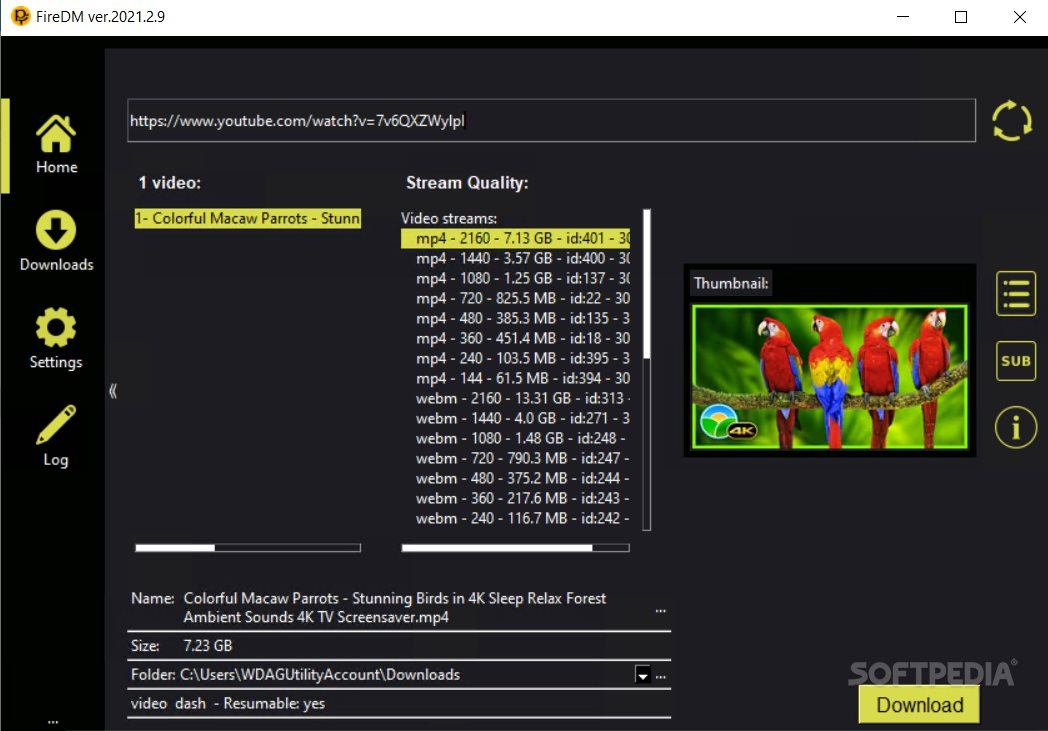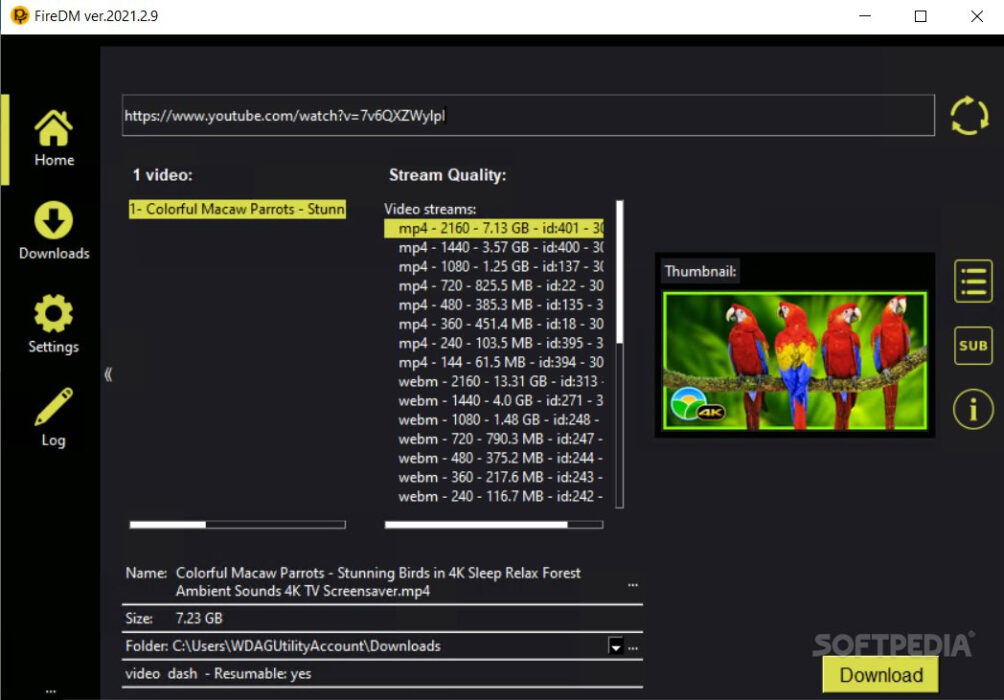 Apart from that, the app uses multithreading and file segmentation to boost download speeds. One of the best features of FireDM is downloading an entire YouTube playlist which saves you a lot of time. You can also download video subtitles, schedule downloads, and change the GUI theming (Psst… It's not that good).
Overall, it's the only tool you'll ever need to download your favorite content from YouTube and websites. Download the portable FireDM versions for Windows and Linux from the official Github repository.
5. JDownloader
Built using Java, JDownloader is an open-source and completely free download manager. Unlike other software on this list, the UI leaves us with much to be desired. It has all the essential features found in a typical download manager like scheduling, downloading files, videos from YouTube and Vimeo, etc.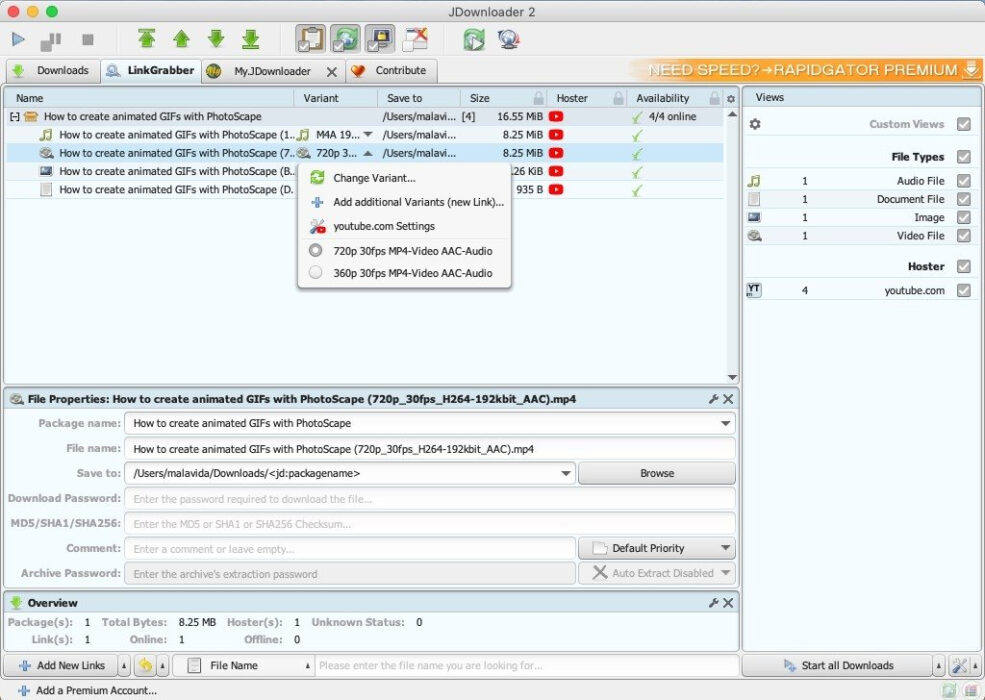 One of the features that stands out is the plugins feature. It has over 3793 plugins to automate downloads, and you can also customize their behavior. But, of course, there are many other features that we could keep talking about, and this article would never end so, we leave it to you.
JDownloader is available for Windows, Linux, and Mac. Download it from the official website.
6. KGet
KGet is a download manager that's a part of the KDE app ecosystem. It's free and open-source but is only available for Linux. The UI is simple yet highly customizable. KGet has all the features of a typical download manager.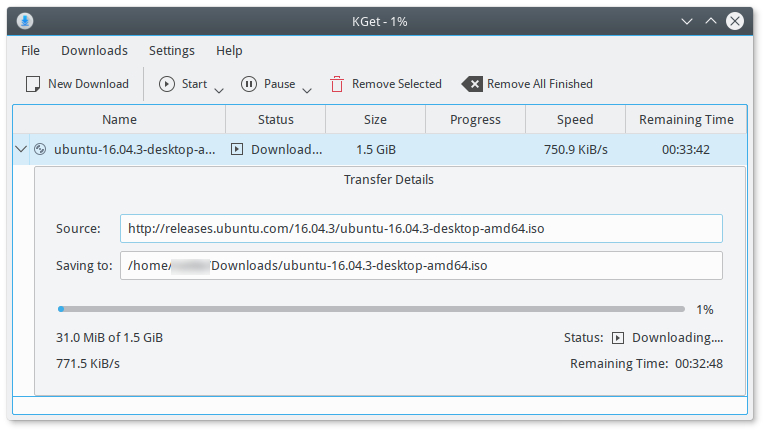 Like JDownloader, KGet also comes with plugins like BitTorrent, which allows you to download files using BitTorrent, Checksum Search, and many other ones. Apart from that, you also get an option to arrange your downloads based on priority.
You can download KGet for every distro from here.
7. Free Download Manager
The Free Download Manager is one of the most popular alternatives to IDM, and that's because it's free. The other reason is that it doubles up as a torrent download client. It's not open-source, but we think it deserves to be on this list.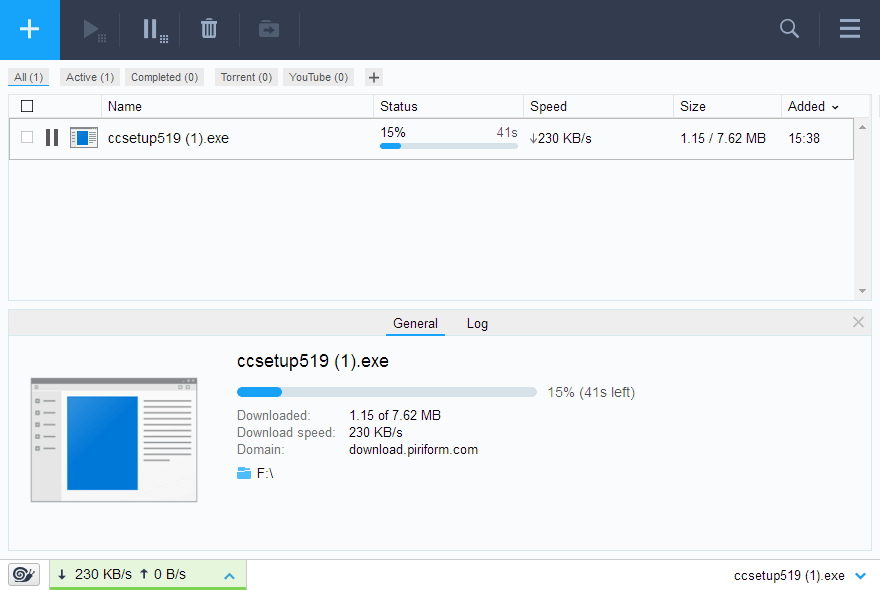 Another interesting feature is, you can split the download files into different portions and then download them simultaneously. This speeds up the download process. The UI is also very clean, and the app's very easy to use. This makes it one of the best.
Download Free Download Manager from the official website.
Which One's The Best Download Manager?
As per my experience, KGet and Motrix are good for downloading files and FireDM for downloading YouTube videos and playlists.
What is your favorite? Let us know in the comments section below. Have a download manager in your mind that deserves to be on this list? Let us know, and we'll include it.