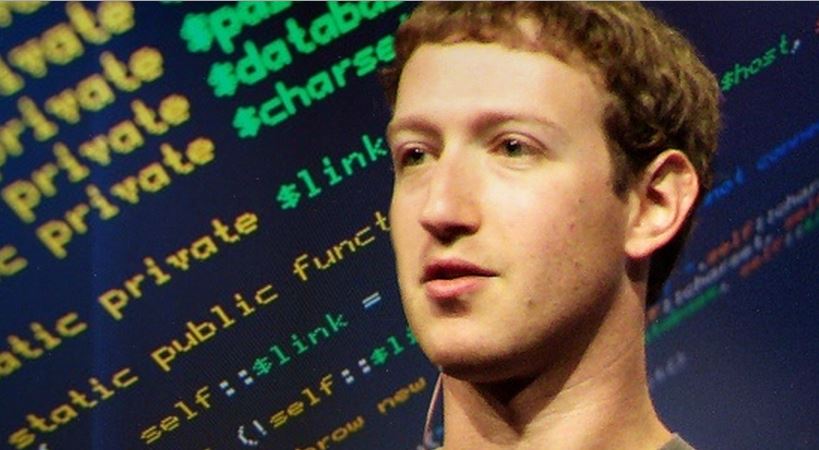 Is Facebook's founder and CEO trying to do a "Bill Gates" here??
R
ecently there was a wave of media attention around the
predictions made by Bill Gates
in his book 'Business @the Speed of Thought' that as of now, have come true. Now, this time Mark Zuckerberg shared his perception of the future. The Facebook chief said:
People will still carry phones in their pockets, at least for the next 10 years, but they'll also be wearing augmented-reality glasses to assist them on an everyday basis.
Let us take a look at his premonitions:
1. Telepathy
Wait, isn't that science fiction!! Going by what Zuckerberg says, telepathy is the next logical step after virtual reality. The Facebook founder feels that technology is going to evolve to a limit that thought sharing would go to another level. The way we communicate our feelings and emotions will not include any physical medium per se.
Many scientists have already asserted the fact that one day we will be able to unleash the power of our brain to do unimaginable things, telepathy being one of them.
That means no more phone and data recharges. Of course, there may be another thing to charge in the future. Just imagine, talking to your friends through telepathy and laughing in public like crazy, while no one has a clue what has happened. Telepathy would bring in the final chapter in the textbooks of the communication technology.
2. Advanced Artificial Intelligence
Zuckerberg wants to create an artificial intelligence system that is so advanced that it exceeds the limit of human perception of seeing and hearing. An artificial intelligence system that views and understands the image contents as humans do.
The technology already exists today and is used in various places. Google Photos and Facebook's face recognition are a few examples. However, Zuckerberg wants to take it to new levels where the machine can interpret and then describe an image or a video on its own.
3. Lasers From Sky

Mark Zuckerberg has an ambitious plan to get everyone hitched to Facebook and Internet and his internet Lasers are the way to do it. The company is working on laser communication systems that beam the internet down from the sky. The system will be attached to the drones and direct emission of the internet from the sky will hugely increase the speed over long distances and also cover the places that have not been wired yet.
4. Virtual Reality world
Telepathy is the talk of the future whereas Virtual Reality is NOW. Big names like Google, Microsoft (HoloLens), Epic Games including Facebook have ventured into the prospects of Virtual Reality. VR is already termed the "next big thing" and it is the next level of computing, gaming and communication after phones.
Facebook's Oculus Rift is already making headlines with its Virtual Reality headset that is soon going to be available in the market.
5. Meta Humans
Again, consider this either as Zuckerberg's fantasy or his philanthropy. In his recently held Q&A session on his Facebook timeline, he answered a question put up by Mr. Stephen Hawkins by his own plethora of questions. He sounded like he really wants to do something for the mankind.
He was mostly concerned about people, asked the genius how is it possible to live forever, how to cure all diseases and make our brain super smart to learn a million times more.
Well, it seems that with the ever advancing technology, most of the questions will be provided with an answer soon. While Mankind is bound to take a leap into the future and evolve to sustain itself, metahumans or superhumans won't be a fiction then. That's what Darwin proposed, isn't it?
Do you agree with Mark Zuckerberg?? Tell us in comments below.
Image: VB
Also read: Bill Gates Made 15 Predictions in 1999 That Came True