Internet.org is Facebook's initiative to provide free and basic internet to every person on the Earth. It has received its share of attention due to controversies and some appreciable efforts. Continuing his efforts, Facebook CEO just showed off the internet lasers on his Facebook page.
F
acebook's Internet.org is taking an initiative to deliver the internet using lasers. The company has employed a team that is working on a laser communication system to beam the internet from the sky- above the airplanes but not as high as satellites.
CEO Zuckerberg says that it will increase the data transfer speed dramatically over the long distances. In the past he took the same Facebook route to tell the world that he wants to provide the internet using drones.
Yesterday in his Q&A session, that also featured the likes of Stephen Hawking and Schwarzenegger, he mentioned his plans to use lasers to connect more remote areas to the internet. In the pictures he posted, he showed some demonstration pictures from the Connectivity Lab which is known to staff some of the best minds in the communications and aeronautics technology.
The idea that drives this approach is that different population densities need different ways of internet delivery. In the demonstration pictures, you can actually see the lasers but that's just for the show. Mark aims to increase the connection speeds dramatically and the work on the same is being done.
Apart from this, Facebook has also released a whitepaper that mentions a plan to use Free Space Optics to distribute a concentrated laser beam for faster connectivity. It mentions that Free Space Optics provides ultra-high bandwidths and capacity when compared to the usual fiber optics networks.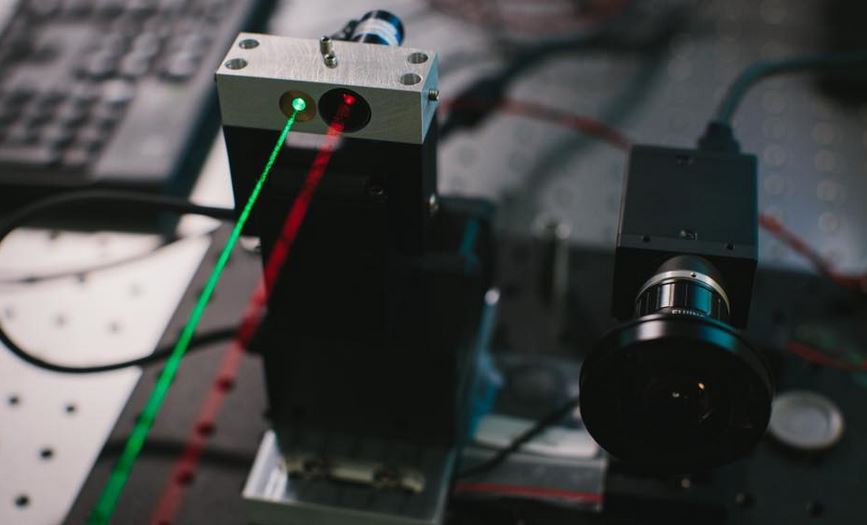 Well, as we have seen in the past, not all plans of Facebook have produced the expected success. I wish Mr. Zuckerberg all the best as it would be interesting to have lasers above us raining fast internet.
Did you Mark Zuckerberg's Internet Lasers? Tell us in comments below.
Source: Mark Zuckerberg
Also read: Anti-Facebook Ello Makes Fun of Facebook Using Creepy Ads on Facebook