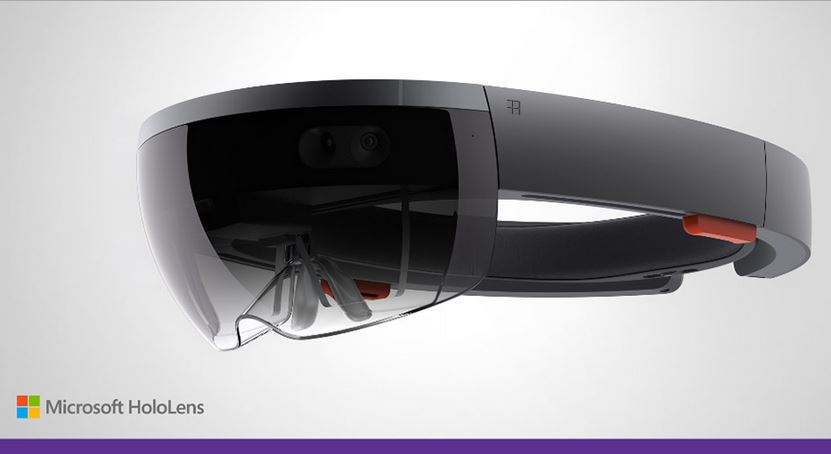 One of the latest innovations to come out of the Microsoft stable is the Microsoft HoloLens Headset. Following a growing trend in the tech world, the company has decided to go deeper into augmented reality and has announced its own entry into the VR and AR Headset space, which is called HoloLens.
The HoloLens marks a major leap forward in the field of virtual reality. It puts one at the center of a world that blends holograms with reality. With the ability to design and shape holograms, one shall have a new medium to express his creativity, a more efficient way to teach and learn, and a more effective way to visualize work and share ideas.
Windows 10 Announcement: Most Important Features You Need to Know
Today Alex Kipman, technical fellow for the operating system group at Microsoft, gave consumers a first look at a new product called Windows Holographic. Microsoft HoloLens is equipped with see-through lens enabling the users to see holographic projections in a real-world setting. It doesn't need a PC connection or phone to operate and is also wireless, meaning users can move and interact untethered in the world around them as they simultaneously view and interact with projections. The headset features spatial sound, so even holographs behind users can be heard. In fact besides a CPU and a GPU it includes a third processor that has been invented by Microsoft and has been coined the 'Holographic Processing Unit'.
"Holographic computing enabled by Windows 10 is here. Every Windows 10 built, features Holographic application programming interfaces (APIs) for multiple screen sizes. Windows Holographic is designed to build the digital world into the users' real worlds delivering new ways to work, game and interact with people and objects around them. Microsoft wants to attract the attention of developers previously concerned with other augmented reality platforms. Oculus, Magic Leap, Glass developers, and everyone else — we humbly invite you to come create holograms with us," said chief inventor Alex Kipman.
Project HoloLens' key achievement—realistic holograms—works by tricking one's brain into seeing light as matter. To create Project HoloLens' images, light particles bounce around millions of times in the so-called light engine of the device. Then the photons enter the goggles' two lenses, where they ricochet between layers of blue, green and red glass before they reach the back of your eye. When you get the light to be at the exact angle, that's where all the magic comes in."
Holographic Skype, Minecraft and a NASA Mars walking application are also on demo at Microsoft's Windows 10 event in Redmond, a tasting menu of what's to come with HoloLens.
The company said that the final version of the HoloLens headset would not need to be linked to other devices to work, and should be released within Windows 10's "timeframe".
The product, of course, is comparable to Google's Glass project, the Oculus headset, the Sulon Cortex and other similar projects. Microsoft's effort seems to combine the best of these technologies for a more convincing holographic experience. If it is implemented efficiently Microsoft will definitely lead the mobile market to usher into a new era of augmented reality.