Virtual Reality has opened the doors for many forms of entertainment, gaming being the most prevalent. Throughout the years, many PC VR games have pushed the genre forward without being limited by hardware. Even some recent flatscreen PC games have gotten VR support through mods. So here are some of the best PC VR games to play in 2023.
The gaming industry is quickly moving towards standalone VR headsets that can run VR games without a PC. However, these standalone VR headsets, like the Meta Quest 2 and Pico 4, are limited by their hardware. Most standalone VR games feature low-resolution graphics and a very short campaign.
On the other hand, PC VR games can take advantage of super-fast hardware and storage. Thanks to the freedom of this platform, modders have even gone ahead and added VR support to many flatscreen PC games. Now, gamers can enjoy more amazing games in VR. Let's check out some of the best PC VR games to play in 2023.
Best PC VR Games (Native Support)
According to VRDB, there are close to 3000 VR games and apps on SteamVR. While it is next to impossible to try out all these VR games, some stand out from the rest.
1. Half-Life: Alyx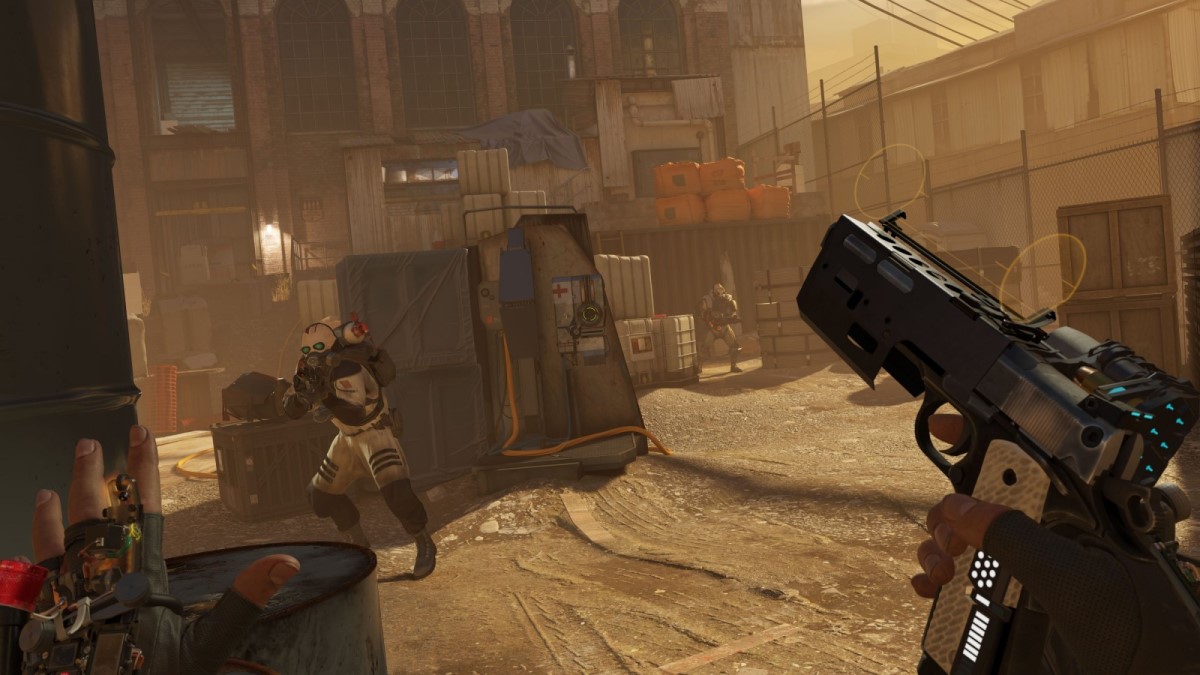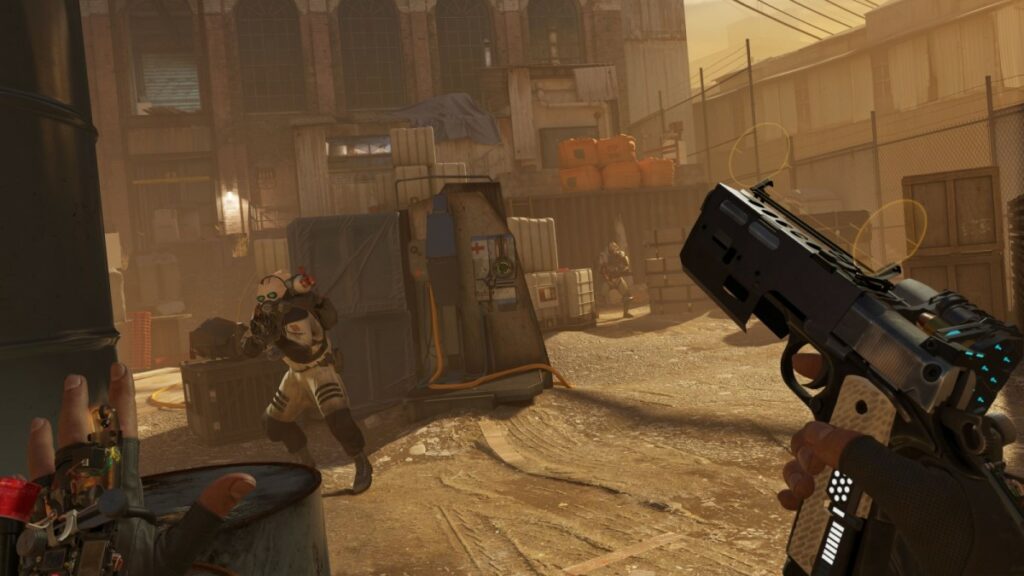 Return to the Half-Life universe and step into the shoes of the titular character Alyx Vance. Despite the game being three years old, it still holds up as one of the best VR experiences ever. The game is filled with many exciting combat scenarios and environmental puzzles to keep the gameplay fresh. Users can even download additional user-generated campaigns directly from Steam.
2. The Walking Dead: Saints & Sinners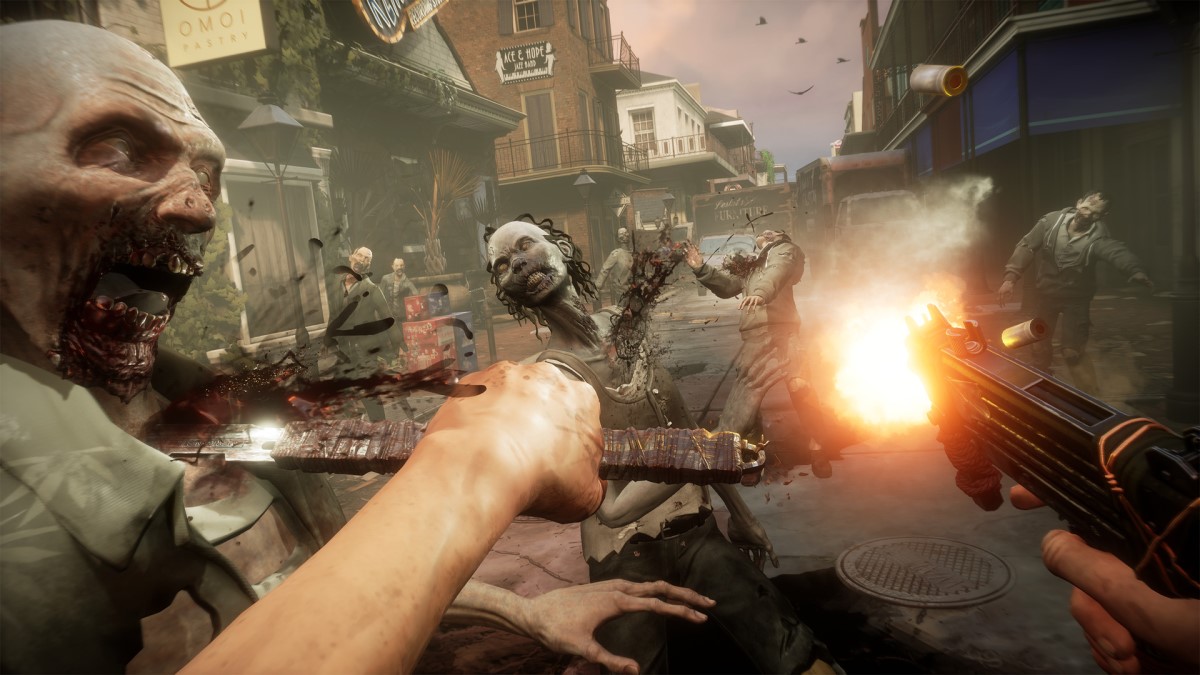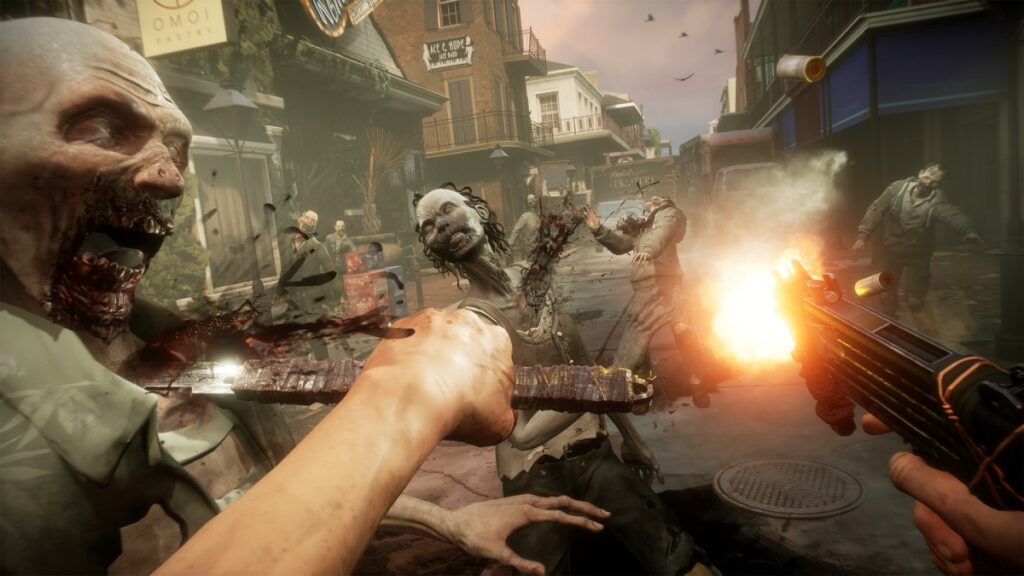 The Walking Dead series is no stranger to video games; the same is true for VR. The game can be best described as a story-driven zombie survival where players must fight the zombie horde while progressing through the main campaign.
Roam the streets of New Orleans filled with the undead and realize the terror of living in a zombie apocalypse. Other than zombies, players will also face human enemies from various factions. Players can also take on side missions while progressing the main storyline. The game also has a sequel that continues the story from the first game with better graphics and gameplay.
3. Assetto Corsa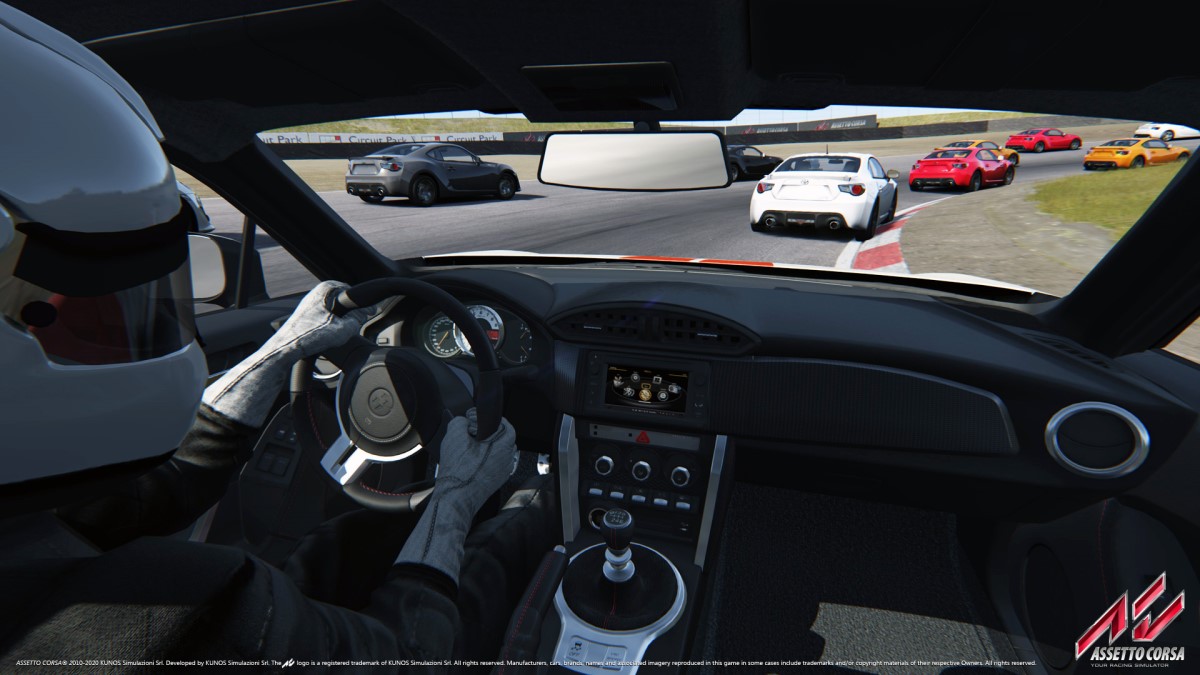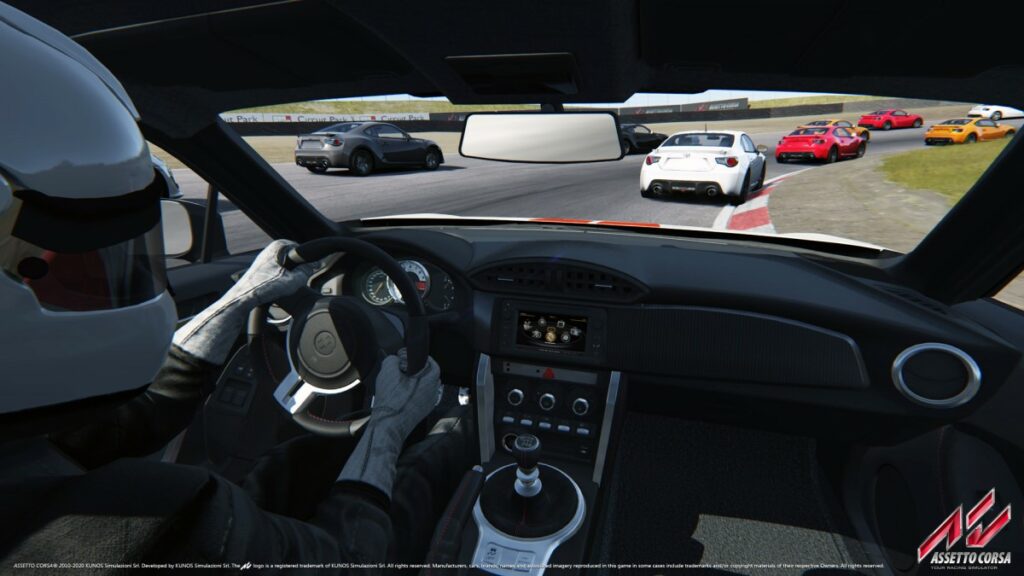 Assetto Corza was released in 2014 but never became popular because of a lack of marketing. However, the game later got official VR support, making it really popular among racing fans. It is now one of Steam's most-played racing VR games, along with F1 22 and Dirt Rally 2.0.
4. Bonelab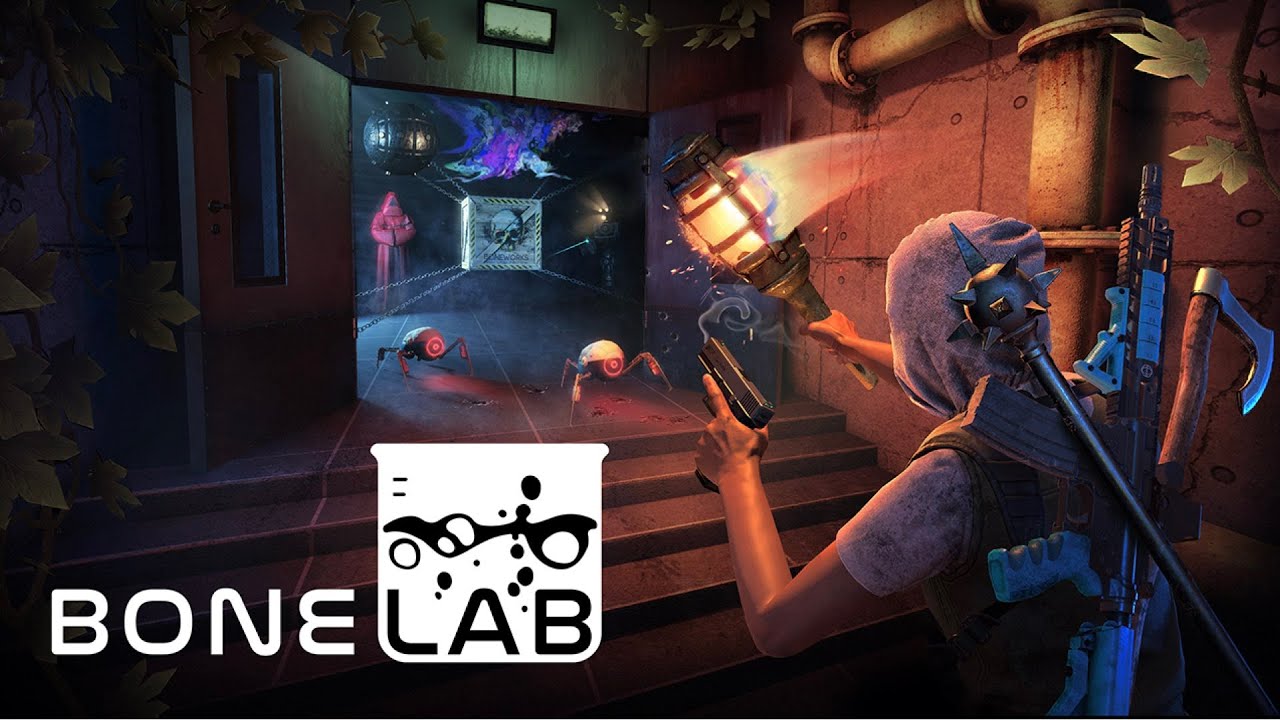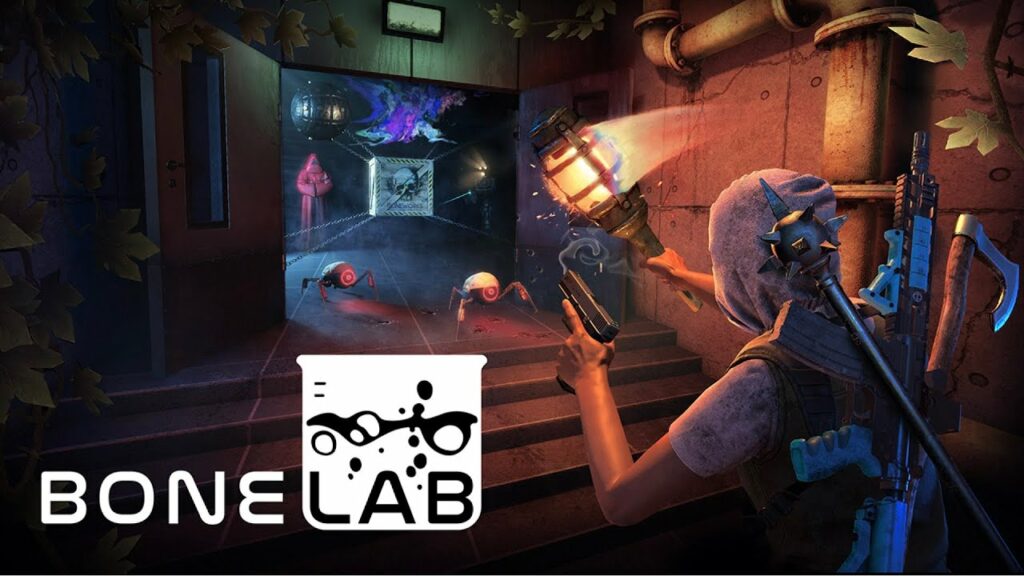 Bonelab was one of the most hyped VR games of 2022. The game features an intuitive physics-based VR sandbox, similar to its predecessor. Bonelab's main star and primary focus are the sandbox, game modes, mechanics, avatars, and mods.
These user-generated mods, in particular, offer a high level of replayability by offering tons of new content. The game also has a very deep storyline, often told through the environment. Thanks to its innovative design, it is one of the few VR games that push the VR genre forward.
5. Microsoft Flight Simulator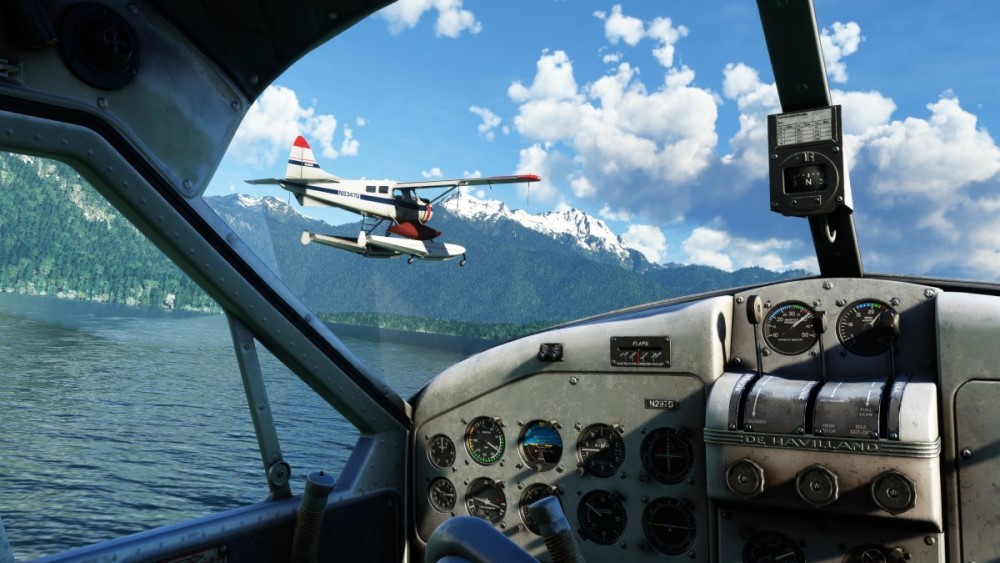 Microsoft Flight Simulator is arguably among the best flight simulation games you can play in VR. The game allows players to fly around iconic locations around the world. Microsoft Flight Simulator features 341 of the world's largest cities in stunning photorealistic detail using data from Bing Maps. It's more than self-explanatory why the game is such a great VR experience if your PC can run it.
6. No Man's Sky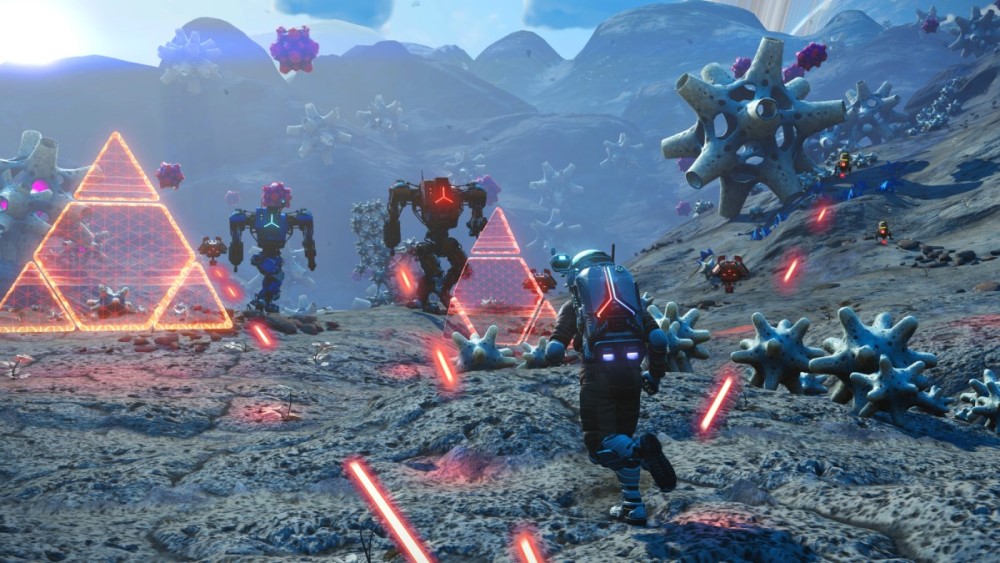 No Man's Sky is a space exploration game where you travel the universe in your spaceship. Each world is procedurally generated, meaning there are a lot of planets to explore. Over the years, the developers have added quite a lot of content with significant updates.
The developer has even added official VR support to the game, making it more immersive. Piloting your spaceship while in first-person VR is simply breathtaking. Try out the VR mode for No Man's Sky if your PC can handle it.
Best PC VR Games [Modded]
Due to their amazing VR mods, many flatscreen PC games also deserve a mention. Modders have done a great job of providing VR support to many popular PC games. So let's look at some of the best PC VR game ports.
1. Resident Evil Village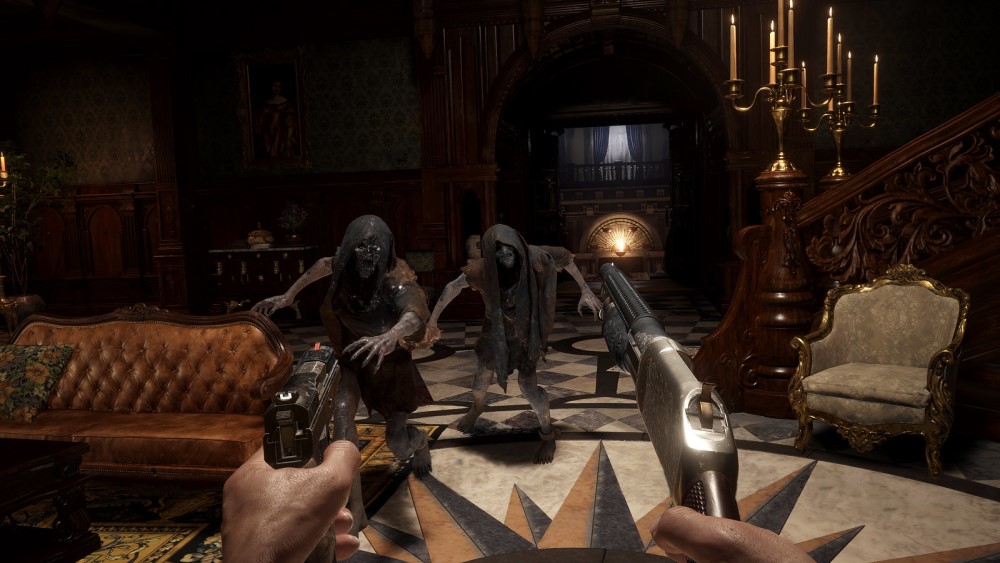 Resident Evil Village is set to get official VR support with PSVR 2. However, players can also enjoy the game in PC VR thanks to Praydog's REFramework mod. All games from the Resident Evil franchise make a great VR port.
Players get to experience the zombie horror game in a more immersive setting. Thankfully, the mod also works with all the latest Resident Evil games. Users can also check out our guide on how to play Resident Evil 2 Remake and Resident Evil 7 in VR.
2. GTA V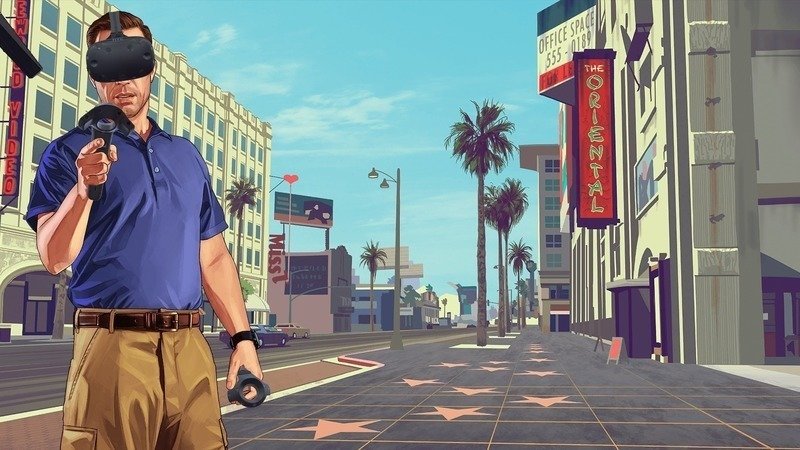 GTA V has become one of the most successful games of all time. If you have the itch to replay the game, we highly recommend playing it in VR. Now imagine driving through the streets of Los Santos and playing through the main campaign in VR.
The game can be played for free in VR thanks to R.E.A.L VR mod by Luke Ross. However, the mod isn't perfect and requires a bit of setup. Players will also have to aim with their right eye, which can be a bit weird the first time around. For more information, check out our guide on how to play GTA V in VR.
3. Cyberpunk 2077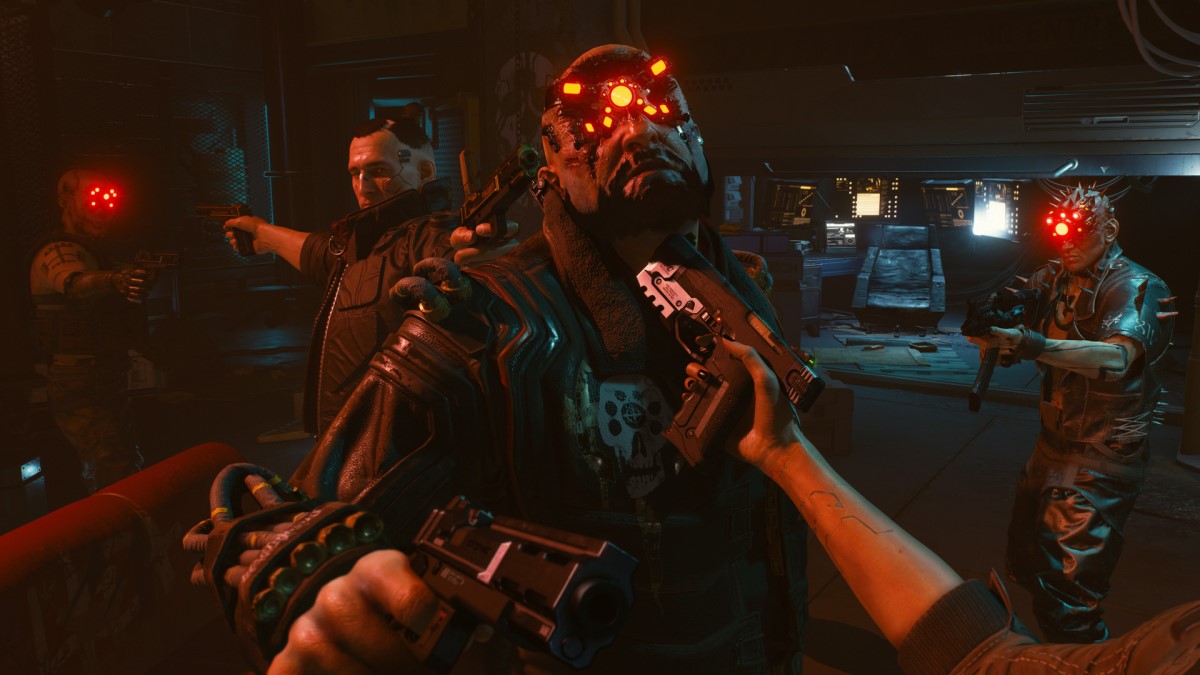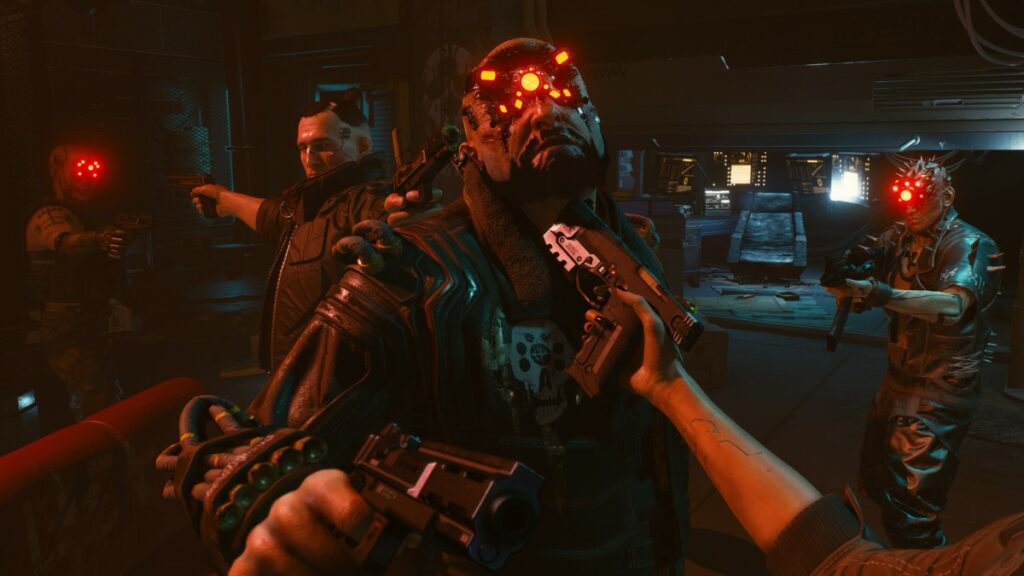 Like GTA V, Cyberpunk 2077 features a vast open world that looks stunning in VR. Imagine playing through the amazing campaign of the game and completing all the side missions in VR. There are two VR mods that bring Cyberpunk 2077's Night City to life. For more information, check out our guide on how to play Cyberpunk 2077 in VR.
4. Red Dead Redemption 2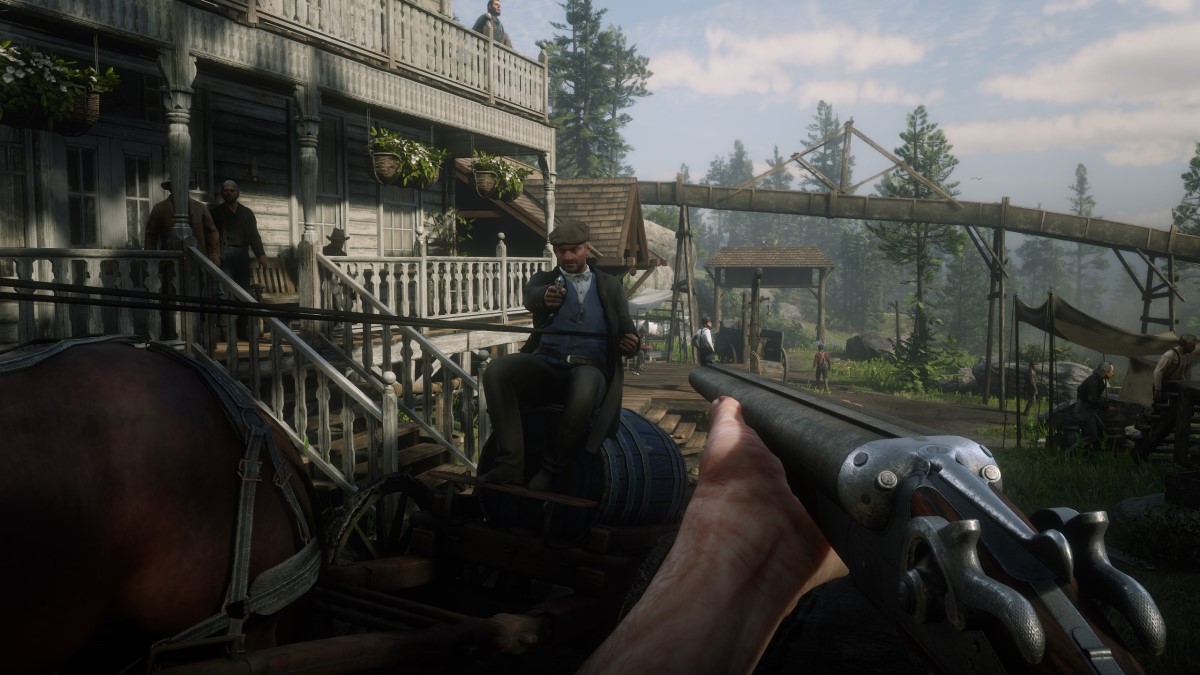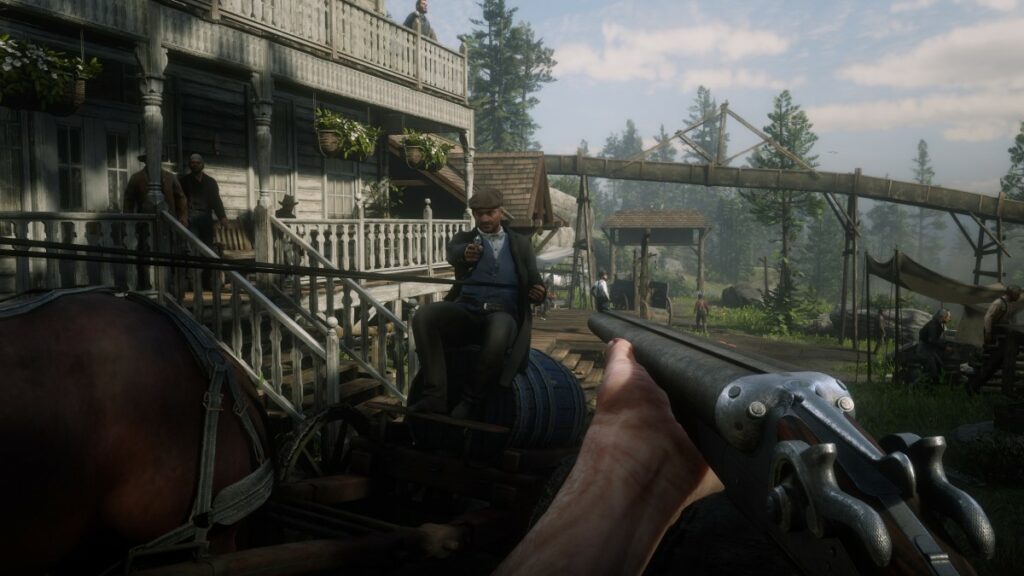 RDR2 is another masterpiece from Rockstar studios with a great VR port from Luke Ross. However, the VR mod is locked behind a paywall. Nonetheless, it is still one of the best AAA PC games to be played in VR. It is an absolute joy to roam the Wild West and play the amazing campaign of RDR2 in VR.
So these are the best PC VR games that you can play in 2023. If you are looking for some free VR games, check out our list of the best free VR games. There are still many amazing VR games out there, so make sure to check them all out. Let us know which PC VR game you are looking forward to the most in the comment section below.