Audi took the cover off of four new electric cars in an effort to secure the company's future for the upcoming digital age. The new electric cars include the 2020 Audi e-tron SUV, the upcoming Q4 e-tron electric SUV, the e-tron GT electric sports car and a mystery concept only known as PPE prototype.
These new Audi electric cars are based on four different platforms that'll help Audi and its parent Volkswagen (VW) group to make millions of electric vehicles in the near future. These new platforms are flexible, modular and can be used to create a variety of vehicles from small hatchbacks to big electric SUVs. Here's everything you need to know about the new electric cars from Audi.
2020 Audi e-tron Electric SUV Based On MLB Platform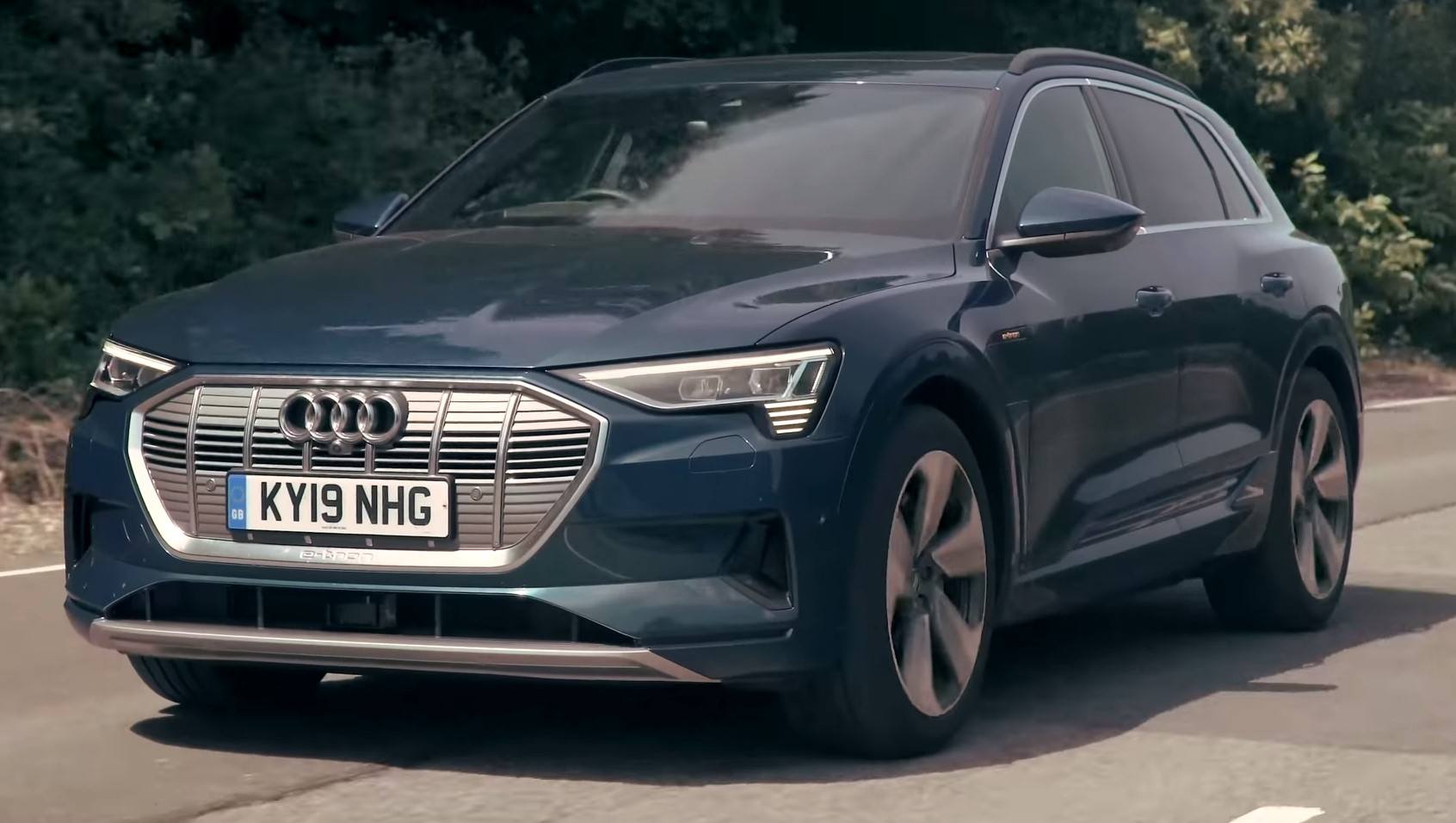 The Audi e-tron electric SUV has been around for quite some time. The SUV uses the Modular Longitudinal Matrix, also known as the MLB platform, as its underpinnings. Introduced in 2009, the MLB is an old platform and is not designed from the ground up by keeping electric cars in mind. Over time it has evolved into MLB Evo which is now used in several ICE vehicles like Audi A4, A5, Q7, etc.
The specialty of this platform is that all motors are placed in a similar position. This massively reduces manufacturing time.
Audi somehow managed to accommodate the 95 kWh battery pack along with an electric powertrain inside this platform to make the e-tron SUV. In its defense, the e-tron is a fairly competitive electric vehicle. It offers 204 miles (328 km) of range on an EPA cycle and a 0-60 mph time of 5.7 seconds.
This platform is mainly for bridging the gap between Audi's ICE cars and electric cars. the upcoming Audi e-tron Sportback will be based on the MLB platform.
Audi Q4 e-tron Based On MEB Platform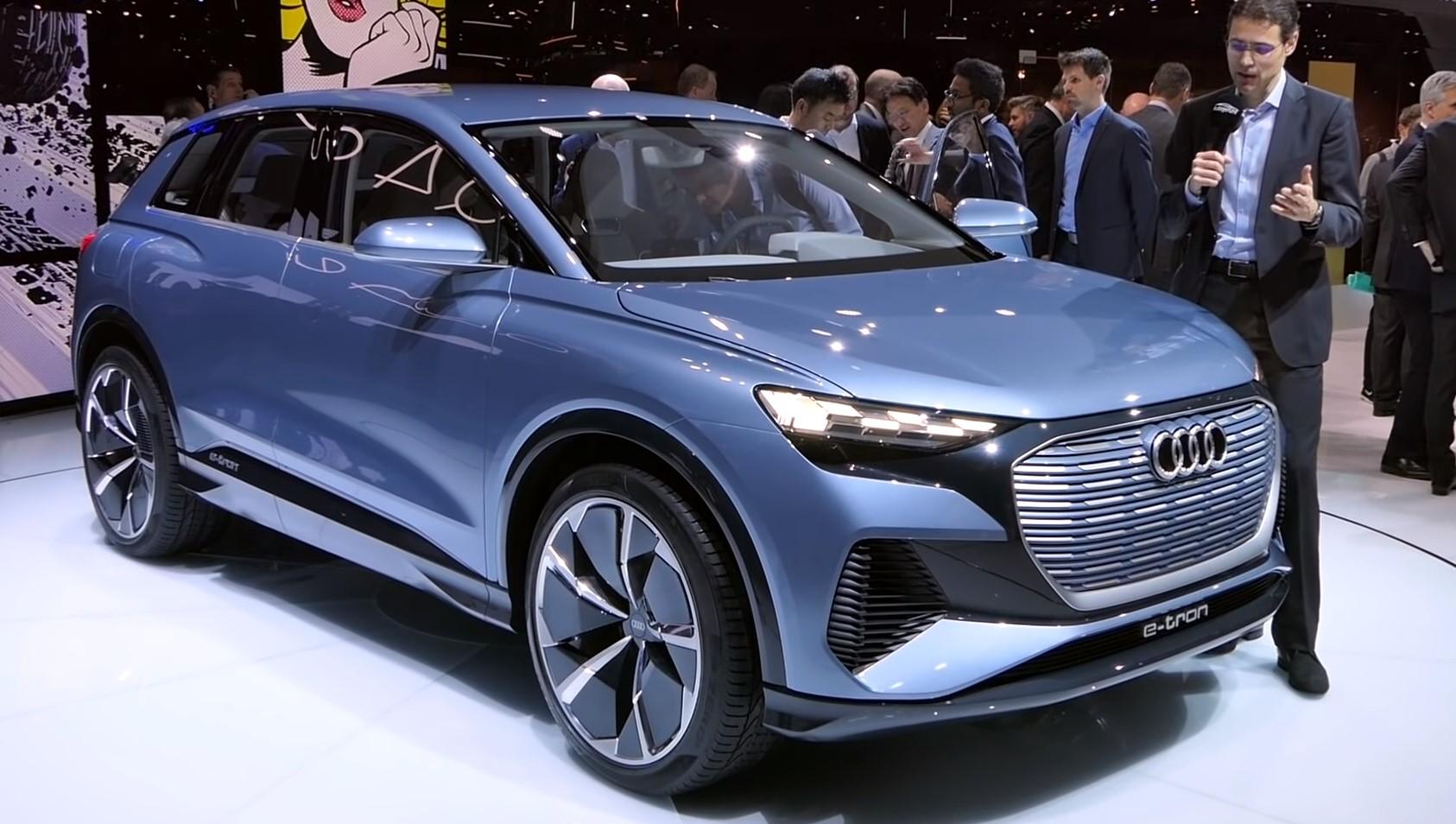 The upcoming electric SUV has already made several appearances before. The MEB uses a "skateboard" design which is designed from the ground up to accommodate the flat electric battery pack. A new electric car based on the MEB platform from VW, ID 3 was recently showcased. The MEB platform is able to accommodate a lot of different types of vehicles ranging from vans to sport sedans. This is why every electric vehicle from VW with an ID badge will be based on this platform.
Audi Q4 e-tron electric SUV uses an 82 kWh battery pack that delivers 450 km or 270 miles of range. The electric powertrain in the Q4 e-tron produces 306 HP and the SUV comes with two types of electric motor setups. It also supports up to 125 kW of DC fast charging.
Some of the distinctly unique features of the Audi Q4 e-tron include a sustainable approach to car manufacturing by utilizing materials like microfibre and vegan interiors. Even body paint on the Q4 e-tron is designed to reflect sunlight, thus keeping the interior relatively cooler and reducing stress on the AC.
Audi e-tron GT Electric Sedan Based On The J1 Platform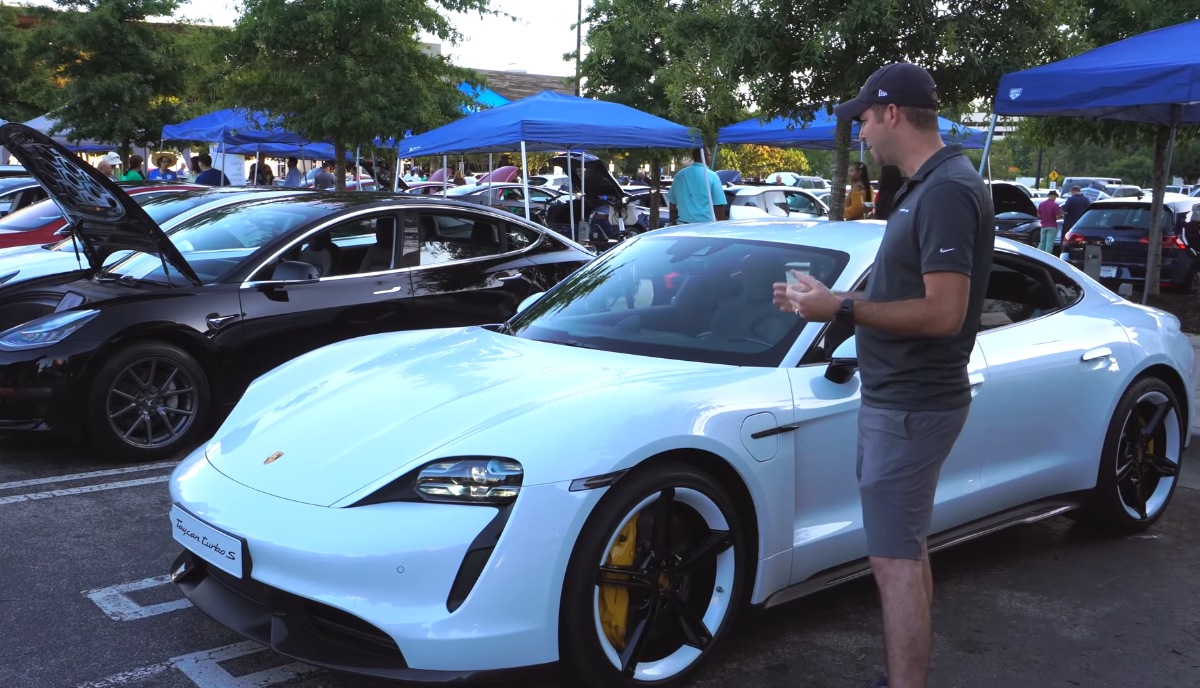 The J1 platform was first introduced in the Porsche Mission E electric concept, which later became the Taycan electric car. The J1 platform is designed specifically for high-performance electric sedans, which is evident from some of its features. For example, the J1 platform has a battery cutout near the lower side of the rear passenger seat to easily accommodate four passengers. This helps in keeping the height of the car as low as possible while making room for additional passengers.
While Porsche Taycan is a full-fledged electric sports car, the upcoming Audi e-tron GT is more versatile. Taycan has around 700 HP but the Audi e-tron GT only produces 590 HP. In terms of battery range, the 96 kWh battery of e-tron GT delivers around 430 km or 270 miles of range and accelerates from 0 to 62 mph (0-100 kmph) in just 3.5 seconds.
Similar to Q4 e-tron the GT also uses sustainable materials for its interior. Audi also has plans to use a completely plant-based interior in the near future.
Audi PPE Platform
The last electric platform that Audi showcased was the PPE platform. It is a brand new unknown electric platform. It will be the most flexible platform from Audi made specifically to be used in making "Luxury" vehicles of several different types ranging from low height sedans to tall SUVs. Cars based on the PPE platform will be made in Germany.
Since this platform is the top of the line platform from Audi, it'll most likely utilize the features from other platforms as well. For instance, the 800 Volt battery, featured in Porsche Taycan, can find its way to the PPE platform along with a battery cutout for extra legroom.
Rumors of an all-electric version of the Audi R8 recently popped up on the internet. The Audi R8 is based on the PB-18 e-tron electric concept. It will most likely be made in collaboration with Audi and Rimac.
Audi New Electric Platform Conclusion
What we see here is a plan from Audi to capture the future automotive market. Each new platform caters to a different target, a different type of EV buyer. The MEB platform will cater to a variety of electric car enthusiasts and is likely to be the most successful in terms of sales. The recently launched VW ID 3 is being regarded as one of the most disruptive electric cars.
The J1 platform is for performance enthusiasts who want to own an electric car. The Porsche Taycan and the Audi e-tron GT cater to a market that is less obsessed with affordability and more with driving experience and performance.
The older MLB platform will most likely serve as a bridge to convert several Audi ICE cars into electric ones. The company plans to make available an electric variant of every one of its ICE vehicles in the near future. The MLB platform will most likely help Audi in that respect.
The PPE platform will cater only to high-end buyers who want an electric hypercar. The upcoming Audi R8 electric will likely be the first electric supercar based on this platform.