The cheapest $5 Raspberry Pi Zero is doing wonders by saving coronavirus patients. Going one step further, Eben Upton, the founder and CEO of Raspberry Pi Ltd, first reduced the price of 2GB Raspberry Pi 4 and has now released a new Raspberry Pi 4 variant with 8GB RAM.
Though the new variant becomes the most expensive Pi 4 costing at $75, it promises to offer more power and run high data-intensive workloads. It's been a year since the launch of the Raspberry Pi 4 and this edition now comprises of overall three variants with 2GB of RAM for $35, 4GB for $55, and 8GB for $75.
8GB Raspberry Pi 4: What's New?
The latest Pi 4 variant does not include a major update or change except for more memory and the new location of the power supply port. The only change you'll notice on the board is the reshuffled power supply components that move to the right-hand side of the board next to the USB 2.0 sockets.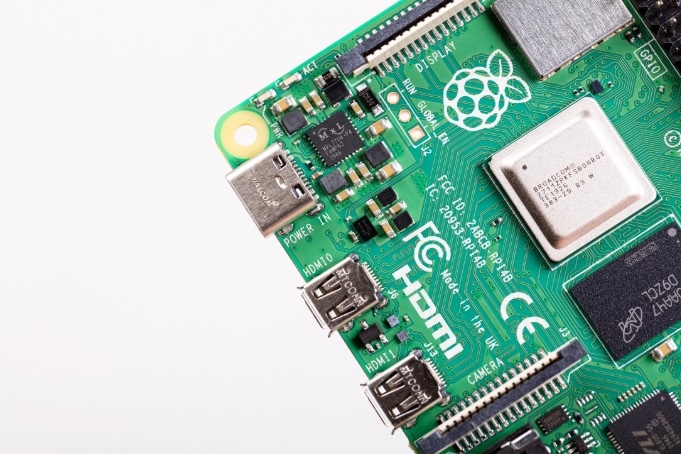 Besides the Raspberry Pi, Eben has also announced an early beta of the new 64-bit operating system image for Raspberry Pi 4. That means with 8GB of RAM, you can now also leverage and allocate more memory to a single process using a new 64-bit Raspbian OS.
Currently, the default Raspbian OS uses a 32-bit LPAE kernel and a 32-bit userland that restricts a single process to use more than 3GB memory. However, multiple processes can share all 8GB of memory.
The new OS built against the Debian arm64 port can let you map all 8GB into the address space of a single process with a 64-bit userland. You can also use Ubuntu and Gentoo images for Raspberry Pi 4.
The 8GB Raspberry Pi 4 is now available to buy from the Raspberry Pi approved vendor listed on the official site here. If you want to try 8GB Pi 4 with 64-bit OS, you can download the beta image from here.
You can also use the new Raspberry Pi Imager Tool to write an ISO image to an SD card and then follow the instructions to set up from here.