Qiantu K50 electric car is a Chinese Tesla Roadster replica that costs as much as a Model S Performance. It costs just $80,000, after subsidies, in China and frankly looks like a million bucks. This EV is made by CH Auto, a third-party technology company, and it is their first fully electric car.
In terms of design, it resembles the Tesla Roadster, with a low height and super-wide body width. There are some very interesting things about Qiantu K50. First up is its name. Qiantu is pronounced as 'Shi-aantu' which means the Future in Mandarin.
The whole car is forged in Aluminium and wrapped around in Carbon Fibre. CH Auto went ahead and established its own facility to make carbon fibers for its first electric car. This goes to show how passionate these guys are for making an electric car.
Here's everything that you need to know about the Chinese Rival of Tesla Roadster, Qiantu K50 electric car.
Chinese Tesla Roadster: Qiantu Specs, Features, Release Date, Price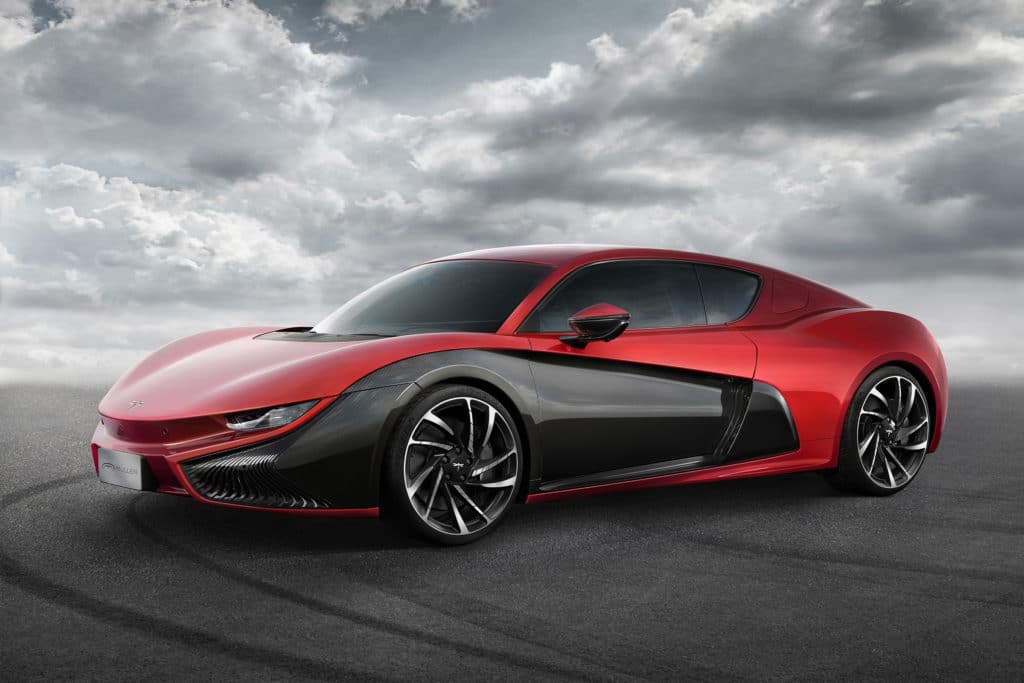 Qiantu K50 is powered by a 78.84 kWh lithium-ion battery pack, which can deliver 380 km or 236 miles of range based on the NEDC cycle. Expect the range to be around 220 miles based on the EPA cycle. The battery will charge up to 80% in just 40 minutes via fast DC charging.
In terms of performance, the Qiantu K50 electric car can accelerate from 0-60 mph in 4.5 seconds. It has three driving modes namely Eco, Sport, and Boost. Each mode has its own features. The car uses two electric motors, one at each axle to deliver a maximum of 320 kW of power and 580 Nm of torque in Boost mode.
In Eco mode, the car provides the maximum range and uses a dynamic four-wheel-drive system while delivering 280 kW of power and 580 Nm of torque.
In Sport mode, the car operates in AWD mode with a 50:50 power distribution at both ends. The acceleration of this car isn't comparable to Tesla Model 3 Performance, but it is still fast enough for an average bloke.
Qiantu K50 utilizes a mix of wishbone suspension setup and dynamic torque vectoring system to efficiently utilize the AWD system in corners. The springs on the Qiantu K50 have a very short-travel and a good amount of damping, keeping the car composed at its electronically limited top speed of 124 mph or 200 kmph.
Since the wishbone suspension takes up a lot of space underneath the car, its battery pack is placed at the rear. However, the manufacturers have still managed to provide the space for a boot.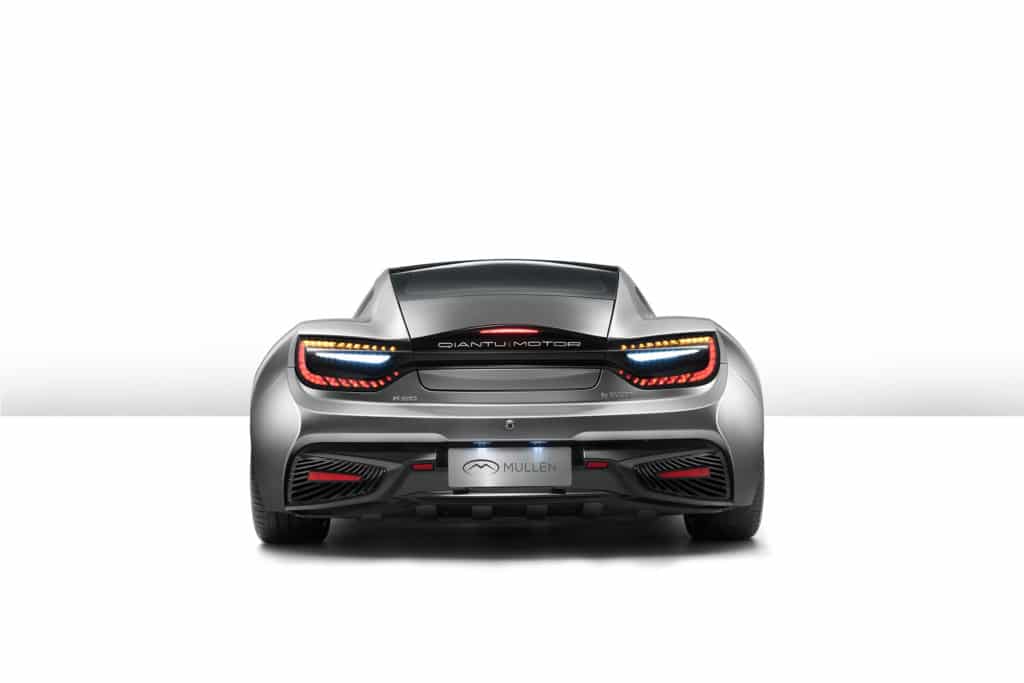 In terms of dimensions, at 2069 mm in width, the Quantum K50 is wider than a Ferrari 488 Pista, which is only 1975 mm wide. The electric car's aluminum frame only weighs 515 pounds or 234 kg, and its carbon fiber body panels weigh about 103 pounds or 46 kg.
Qiantu K50 sits on 17 inch forged aluminum wheels wrapped in Pirelli P0 tires with a 235 mm section rubber at the front and a 265 mm one at the back. All the wheels are equipped with Brembo 4-Piston disc brakes.
The interior of this Chinese Tesla Roadster is made of Alcantara while its racing-inspired seats are made of a mixture of leather and Alcantara. In terms of creature comfort, the seats are heated and cooled according to your preference. A giant vertical touch screen finds its place in the center console, while in Driver's view there's an equally large digital display.
Qiantu K50 comes with a 'gear lever' which can be used to activate different driving modes. By default, the Eco driving mode is active.
When Will This Chinese Tesla Roadster Come To America?
According to a recent report, the sale of Qiantu K50 will first begin in mid-2020 in California USA. Mullen Technologies, which is a licensed electric vehicle manufacturer based in Southern California, is tasked with bringing Qiantu K50 to American soil.
However, in the initial batch, only 1,000 of these electric cars will be made.
Qiantu K50 offers a mix of style and performance that is sure to garner a loyal fanbase. The performance of this EV is above average when compared to a Tesla, but its unique design and features on offer are sure to make it stand out in a fast-growing market.
The expected price of Qiantu K50 will most likely be between $100,000 and $125,000. So will you be picking a more stylish Qiantu K50 over a Tesla Model S? Let us know in the comments.