Volkswagen ID 3 electric car is real and it is launching at this year's Frankfurt Auto Show starting September 12, 2019. The electric car from VW uses the MEB (Modularer E-Antriebs-Baukasten) platform, which reportedly took $10 billion dollars to develop.
In May of 2018, VW dedicated $48 billion dollars to managing car battery supplies specifically to electrify its future cars. However, this rapid pace of innovation among mainstream car manufacturers can be attributed to Tesla, specifically to its CEO Elon Musk.
Volkswagen ID 3 Specs, Trims, And Price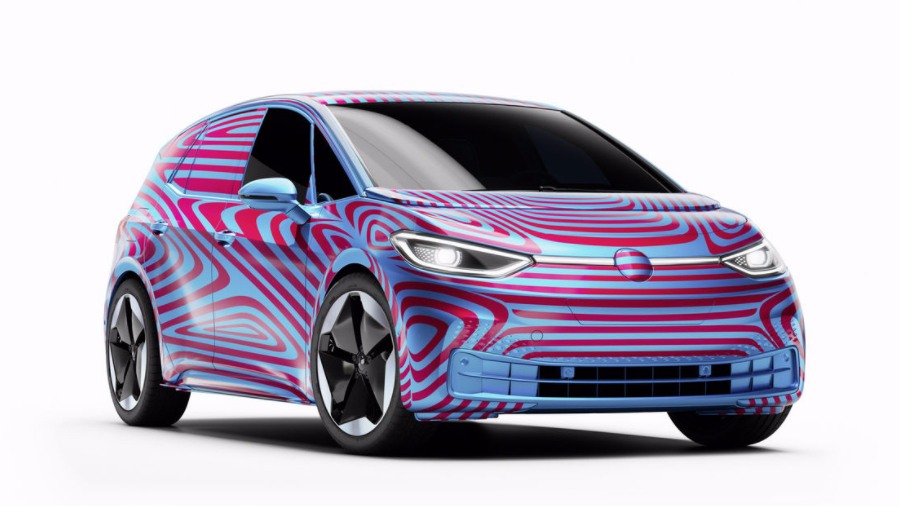 Important things first, Volkswagen ID 3 is available in three battery pack options which provide the following range.
| | |
| --- | --- |
| VW ID 3 Battery Pack Options | Range |
| 45kWh | 205 miles/328 km |
| 58kWh | 261 miles/420 km |
| 77kWh | 342 miles/550 km |
Prices will start below £30,000 or around $39,000. For the first time, the price of an electric car, which isn't Tesla, has made me excited. If VW can manage to release the top model at around £34,000, people might just forget Dieselgate. People can book one for £750.
Volkswagen ID 3 Electric Car will be manufactured in different batches. During the first edition, only 30,000 cars will be made. VW will also offer 2000kWh worth of free battery charges at any of the company's designated charging stations.
Design-wise, the VW ID 3 looks quite good if you ask me. The car looks like a mixture of the Ford Focus RS and the current generation VW Golf GTI. Regarding the naming scheme, VW is ditching iconic names like GOLF, Buggy, and Beetle in favor of numbers ranging from 1 to 10.
VW's electric car is called ID 3 and not ID 1 because it represents the third major phase in the company's history. The first phase was associated with Beetle, the second one with Golf and the third and the latest belonging to the electric.
Volkswagen ID 3 Electric Car will come in three variants —
First
First Plus
First Max
The top-level First Max variant will feature a Satellite-navigation, Augmented Reality (AR) pop-up display on the windshield and a panoramic sunroof. It will also feature something called exterior IQ lighting, an intelligent set of lights which configure their brightness according to surroundings.
Why Elon should get credit for Volkswagen ID 3
Elon Musk recently said in an interview that Tesla is the "biggest force function" in compelling traditional car companies to ramp up R&D for electric cars.
Despite several investors and journalists raising eyebrows at his playful and meme-loving attitude, he is right about Tesla's influence. Tesla Model 3 was the best selling car in the US in 2018. The waiting period for several Tesla electric cars is several months. This is partly due to production problems and also due to high demand.
In January, CNBC published a report explaining how Tesla and Elon Musk are influencing competitors to shift to electric. The report detailed how the president of conventional car companies like Cadillac obsess over Tesla's performance.
Michael Robinet, an analyst, admitted that Tesla has shown competitors that "markets for electric cars do exist."
Some CEOs like Jim Hackett purposefully underplay Tesla's influence, but vaguely follow up with how his company, Ford, could exceed electric car production.
From what I understand, what most electric fans and Elon Musk want is for car companies to stop tip-toeing and completely choose the side of electric cars. When Volkswagen ID 3 Electric car finally launches, it will mark a significant step when traditional car companies start betting all their chips in favor of electric cars.
Competition of Volkswagen ID 3 Electric Car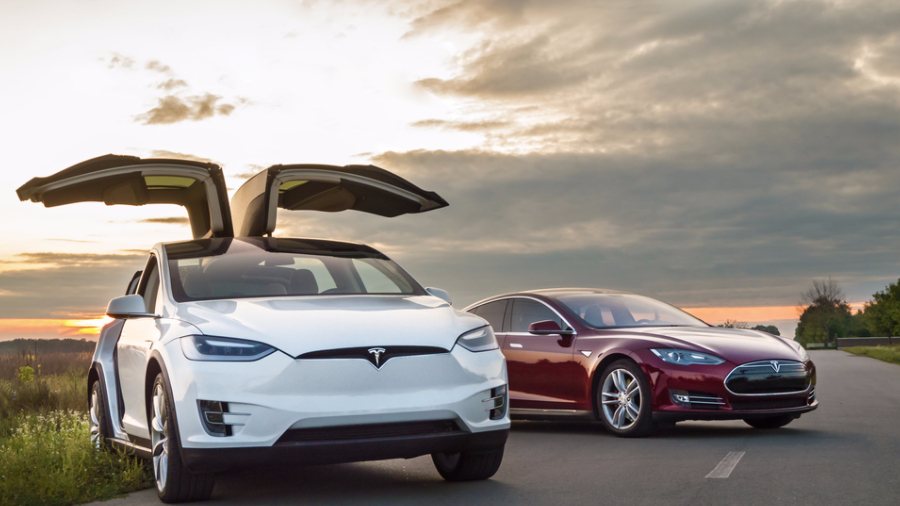 In the $40,000 price point, at which the VW ID 3 will most likely launch, cars like the Tesla Model 3, Model Y, Nissan Leaf, Peugeot e-208 are the competition.
The Peugeot e-208 has a 211 mile or 340 km range and a 30-minute fast charging capability. The car will likely be priced at around 37,000, before government subsidies.
The Tesla Model 3, is one of the best-selling electric cars in the world. The base Tesla Model 3 comes with a 310-mile range, top-notch safety rating and a Tesla Driver assist. Recently a number of improvements like the improved range and a new self-driving chip have been announced for Tesla cars. Furthermore, according to Elon Musk, his cars will appreciate in value as time passes.
The Nissan Leaf, whose top model is available for $36,000, has a 226-mile range (EPA estimated). The car was also the recipient of CES innovation award 2018.
Regardless of which electric car customers choose, the important thing is that they are ditching the traditional gas-powered cars. Tesla came up with its electric cars, offering a better alternative to polluting gas-guzzlers.
Customers only had the option of either a petrol car or a Tesla. However, with the changing market, customers are finally asking 'which electric car should I buy?'
Thank you Elon, very cool!!