Updating to Firefox Quantum in Ubuntu
Earlier this week, Mozilla earned big praises in the tech world for launching its next-generation Firefox Quantum 57.0 web browser. The browser claims to be faster and better than market leader Google Chrome.
Now, Firefox Quantum is available for all supported Ubuntu versions from the official repositories. The Firefox Quantum Update is also now available.
To get the update, you can either open Software Updater directly from GUI or run the following command to open it:
update-manager -d
This should prompt the Software Updater to check for the update. It'll show all the updates available and you'd notice Firefox 57.0 too in the list. Now install the updates to get the new and faster experience.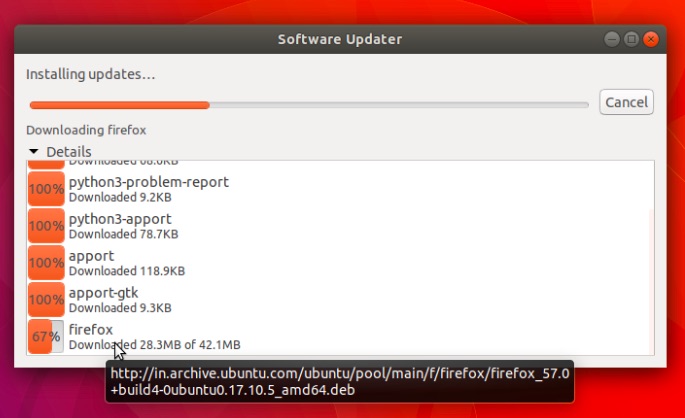 Alternatively, you can also update your complete OS by running the following command, which should update your Firefox as well:
udo apt update && sudo apt full-upgrade
New icon theme for Ubuntu 18.04
A week ago, we reported that Ubuntu desktop team is teaming up with the community to develop a new default theme for Ubuntu, which could land in the next Ubuntu 18.04 LTS release.
Before anything regarding the theme gets settled, it looks like that Suru icon theme has been finalized as the default icon theme for Ubuntu 18.04. Please note that it's a community icon theme; it's not the Suru icon theme for Ubuntu Phone, which was created by Canonical.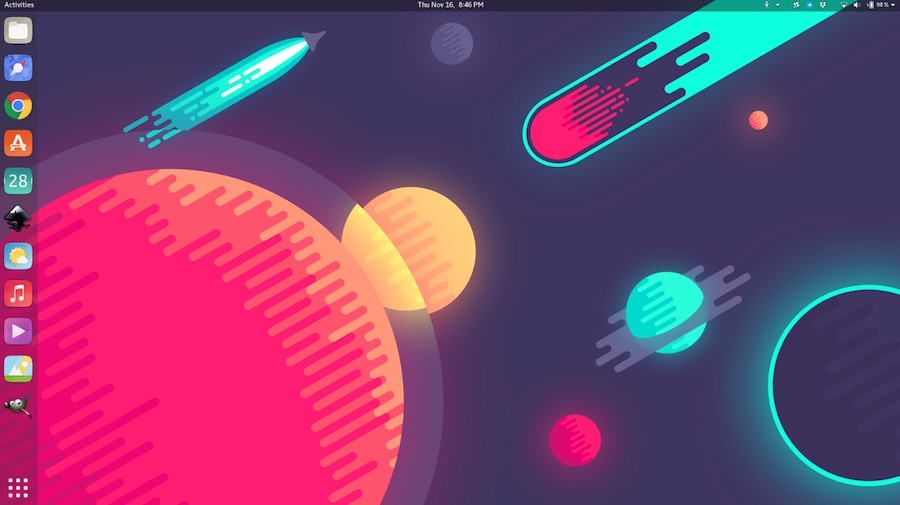 On his Google+ page (Via: OMGUbuntu), icon theme creator Sam Hewitt wrote: "I'm very happy that the Ubuntu desktop team reached out to me about making the Suru icons the default set for Ubuntu 18.04 and beyond."
I, personally, love Suru icon theme for Ubuntu. What do you think? Don't forget to share your views and feedback with us.