System76 has been shipping computers with Ubuntu pre-installed since 2005. They have a longstanding relationship with the open source community and have made a solid reputation with their variety of solutions. So, why is it, after twelve years of Ubuntu, that System76 has decided to develop their own distribution of Linux? Is Pop!_OS just another Ubuntu spin? System76 lent us one of their Galago Pro units and System76's own Carl Richell, CEO, answered just those questions.
System76 Galago Pro Review
This is not intended to be a formal review with benchmarks and niche CPU statistics, CPU benchmarks are available a la carte from a variety of websites. But, rather, this review is intended to be an outline of what you're buying into when you purchase a computer with vendor developed software, akin to Apple and macOS in concept, but open source.
The Galago Pro starts at $959USD and allows for a variety of configurations to suit your needs, including storage, RAM, CPU, and network adapter upgrades. The notable features available on every unit are the 3200×1800 HiDPI display, Thunderbolt, and 2xUSB 3.1 A + 1xUSB 3.1 C connectors.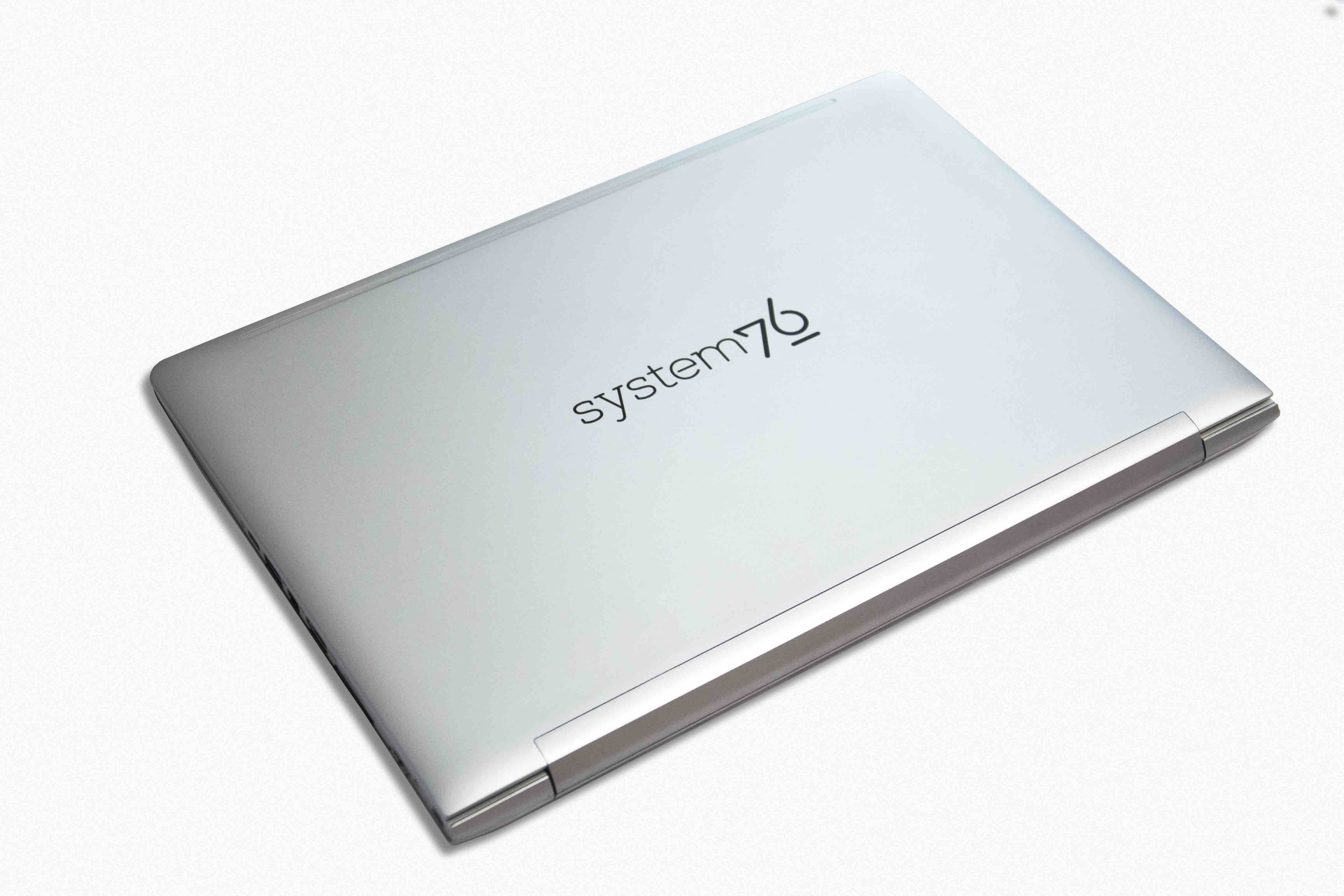 Right out of the gate, the Galago Pro offers cutting-edge connectivity and a high-resolution display, exactly what we like to see on a high-end notebook/mobile workstation. Comparably, a MacBook Air will cost about the same and have similar specifications, minus the incredible connectivity and stunning display. Mind you, the Galago Pro is substantially thicker than the MacBook Air, but it does allow for aftermarket upgrades to the storage, RAM, and CPU, unlike the Apple counterpart (yes, I know OWC has storage upgrade options, but they're still proprietary).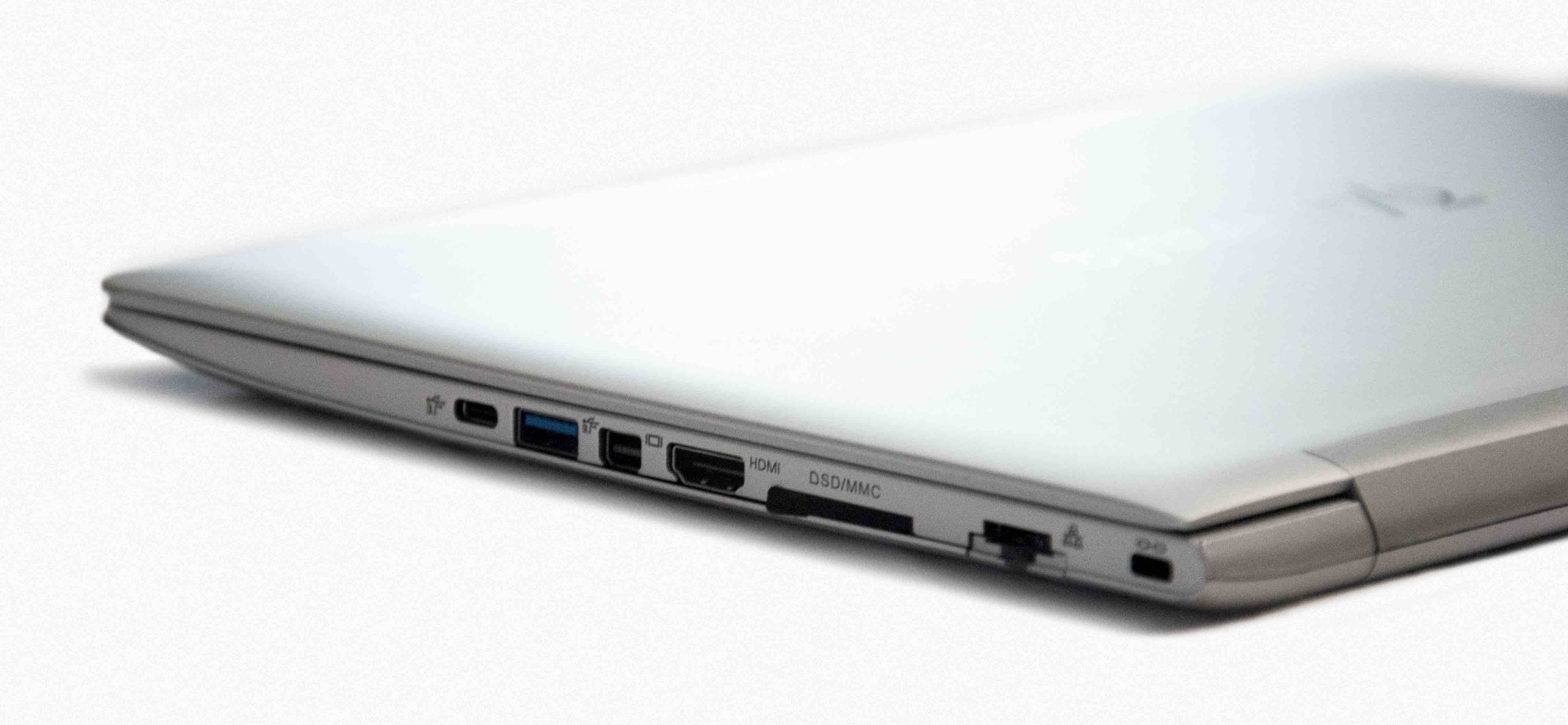 Sure, there are other options for a Core-i5, 8GB RAM, but you'll be hard-pressed to find them with the same connectivity and display features. That makes the Galago Pro an excellent option. The added benefit of it being designed to work flawlessly with Linux will surely appeal to FossBytes readers, as well.
Linux, in general, has improved by leaps and bounds since I started using it. I remember having difficulty with the wireless card driver (back when the b43 cards required a fwcutter hack to get operational) on my Dell Inspiron laptop. It certainly was a nightmare for a Linux newcomer. Nowadays, you can expect the Linux kernel to have just about any driver you need, save for the bleeding edge hardware and some odd bits. Sure, there are still quirks and glitches, but you can trust that just about any installation will be operational enough to hash out any of the problems. Despite this, it's incredibly valuable, especially for those that cannot afford any downtime, to know that their system's components were handpicked and tested to ensure compatibility with Linux. And that's just awesome.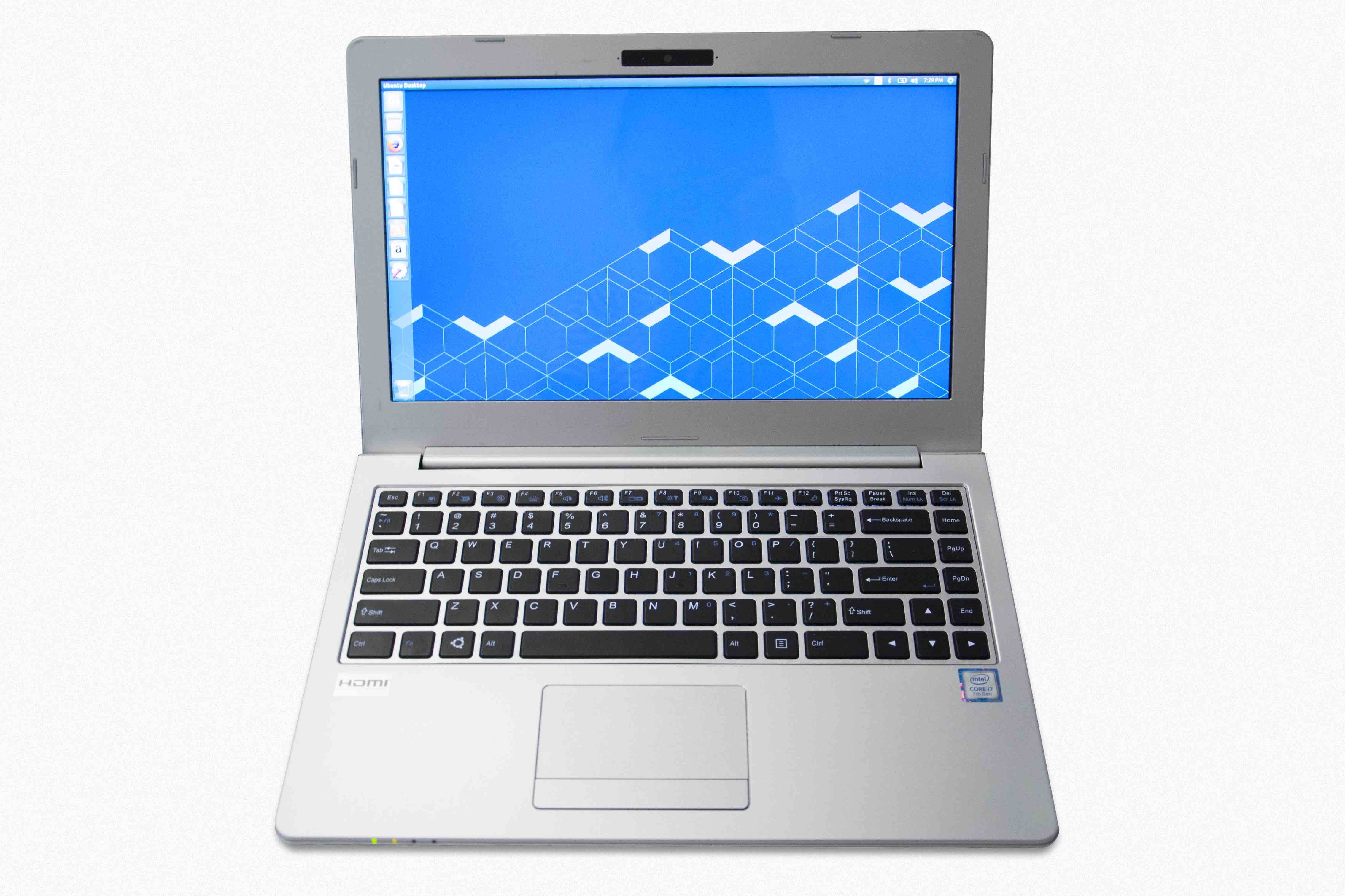 On top of selecting Linux supported hardware for their products, System76 is going the extra mile (to say the least) and developing a new distribution of Linux. Pop!_OS is Ubuntu-based, which isn't unexpected given System76's history with the iconic Linux distribution. But, there are so many distribuntus out there that you just have to wonder, is there anything about System76's efforts that set Pop!_OS apart from the rest? The answer, as I've interpreted from System76's CEO, Carl Richell, own words, is a little yes and a little no.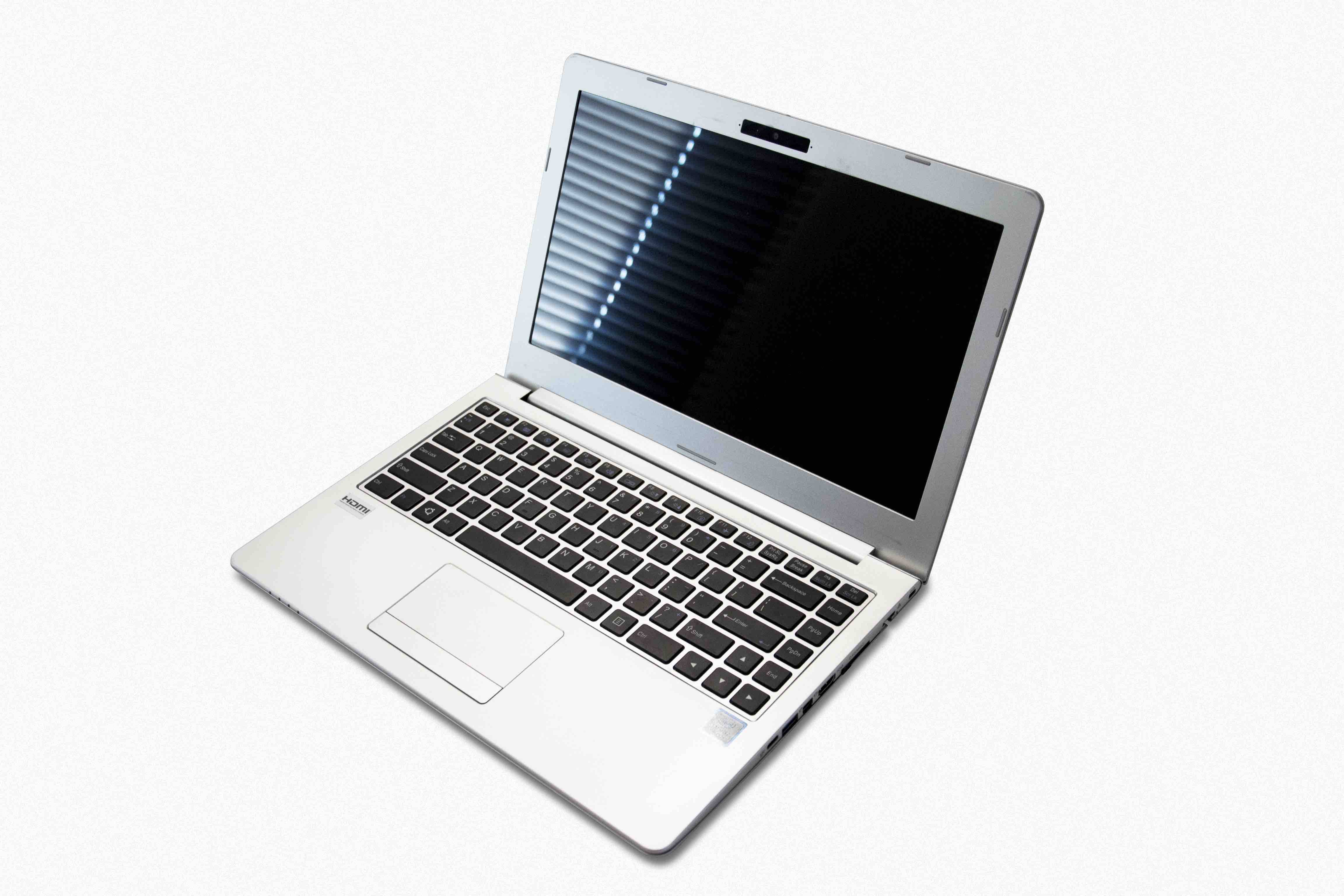 Maybe you shouldn't take my word for it directly, here's what Carl had to say on the matter in response to a few questions.
Q&A with System76's CEO, Carl Richell
What were the motivations and goals for System76 to create their own Linux distribution instead of continuing to ship Ubuntu?
Our motivations to create Pop!_OS requires some history. We started shipping Ubuntu computers in 2005, a year after the first release. I believed strongly in the Ubuntu mission, "Linux for Human Beings", and the OS was great. We made Ubuntu computers because it was better than Windows and OS X and we thought making great hardware to go with a great OS would introduce open source to the mainstream market. The market for Linux certainly grew. But it grew into Linux's areas of strength rather than the mainstream market. A few years ago we pivoted our company and products toward what we saw as Linux's strengths. Software development, scientific computing, DevOps, and the maker movement – essentially STEM. That shift has been wildly successful. So, we're building Pop!_OS to align our operating system with our company, products, and customers. We can't do it alone. But it's not a lonely endeavor with the open source community. We will have a shared vision for our distro that matches with others in some areas and differs in others. Where it aligns, we'll collaborate and sponsor development sprints between distros. We have a lot to offer the community with our OEM, Linux desktop customer perspective.
Why not use Ubuntu Gnome and provide a PPA or extra repository for the packages?
Ubuntu is an excellent foundation which is why there are so many flavors and spin-offs. We're building Pop!_OS from a minimal set of Ubuntu packages and then adding applications and customizations on top. There are too many differences to go the route of adding a PPA to Ubuntu. We're choosing a different set of applications, different OS behavior and extensions, lightly customized GNOME Shell, and likely custom keyboard shortcuts. Simply adding a PPA couldn't provide the same experience.
Obviously, Pop!_OS is Ubuntu-based, but are there any substantial differences besides the desktop environment and cosmetics?
There will be some noticeable differences at our first release including installation, appearance, and feel of the OS, pre-installed applications, the software store, and a workflow that's closer to upstream GNOME. The delta will widen as work accelerates. Our development approach (https://pop.system76.com/docs/pop-os-development-approach/), including user testing, will help reveal how to further optimize the workflow and make Pop!_OS unique for our professional users and creators.
What, if any, problems are you trying to address that Ubuntu, or any other distribution, fails to?
We believe that desktop operating systems have moved too far toward mobile and the casual user. Our development approach focuses on our professional customers, identifying pain points and inefficiencies, and developing features to solve them. We're just ramping up our research and modeling process and that effort will begin in earnest after our first release in October. The beauty of open source is that we can build distributions that cater to specific needs. That's an asset of the open source community that can't be matched by proprietary OS's. While we're building Pop!_OS for our customers and people like them, Ubuntu, elementaryOS, Qubes OS, Puppy Linux, Tails, and every other distribution is working to build the best OS for their users. There's plenty of room for all of us. Diversity is our strength.
Do you have your eyes set on #1 on DistroWatch?
Ha, no, not really. We believe people should use the tool that works best for them. For us, we want to make the best operating system for our customers, and for those who create. Everything else feeds off of that.
Were there any particular challenges in spearheading a new distribution?
Creating a distribution is similar to building a new hardware product. It's a large undertaking that touches every part of the company. Fortunately, operating a Linux OEM at scale requires similar technical experience to that of building distributions. We've been making a customized Ubuntu distro for nearly 12 years. I suspect our biggest challenge will be learning the craft of collaborating with numerous upstream projects. We're eager to find areas of consensus and contribute our ideas and work to the broader open source ecosystem. It'll take some time for us to get our legs under us.
Were any other distributions considered as a base for the system?
We wouldn't be the open source, tech-loving, debating geeks we are without some healthy, and regularly revisited, discussions around how we build Pop!_OS. We've talked about using Debian or creating an infrastructure to build from source but we always land on Ubuntu in the end.
System76 Galago Pro Review continues from here…
Regardless of how you might interpret Richell's words, it's abundantly clear that System76 is passionate about both their products and the open source community and this passion immediately reflects in Pop!_OS. When I first booted Pop!_OS I was greeted by a very nice GTK theme.
But what really drew me in was the stunning iconography, which was particularly surprising. Despite Linux being synonymous with customization and there being too many icon sets to count, many of them, while attractive in their own right, fail to embody what we expect in a professional or commercial product. That's not to say that their artwork itself is unprofessional, but many are intended to be playful or are created with a particular style in mind that is not typical of professional environments. System76 has created a stunning set of icons that don't undermine the power of Linux and will hopefully attract professionals from all fields to try out Linux as a part of their productivity suite.
The final release of Pop!_OS has been released, and since I encountered no bugs while playing with the alpha, I'd be hard-pressed to believe there are any show-stoppers in the final release, so I highly recommend you give it a try and show your non-Linux using friends how cost-free doesn't necessarily mean aesthetic-free.
Find the high-resolution Golago Pro pictures here on Google Drive.
Did you find this System76 Golago Pro review interesting? Don't forget to share your views with us.