We haven't seen Tesla upgrading the range of its electric cars so frequently as it's doing now. Most of the time, it's Tesla Model S that received a range boost in 2020. As you guys know, it's mainly because of its rival Lucid Air.
The most interesting fact is that Lucid Air isn't even launched yet. However, the electric sedan is available to book online via its official website.
Anyway, we recently came across the news of Tesla upgrading the range of its flagship sedan Model, again. As per the sources, the Monroney Sticker on Tesla Model S Long Range Plus produced this month showed an EPA range of 409 miles. The document also reveals an average fuel economy of 116 MPGe (119 for highway and 113 for City).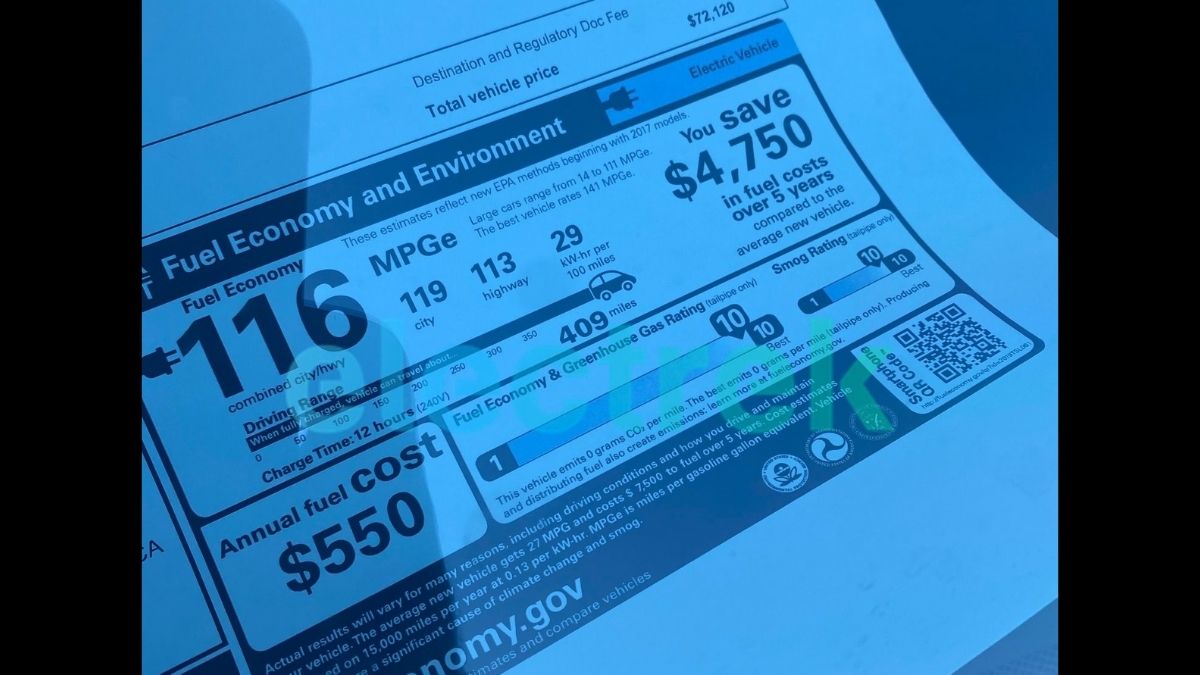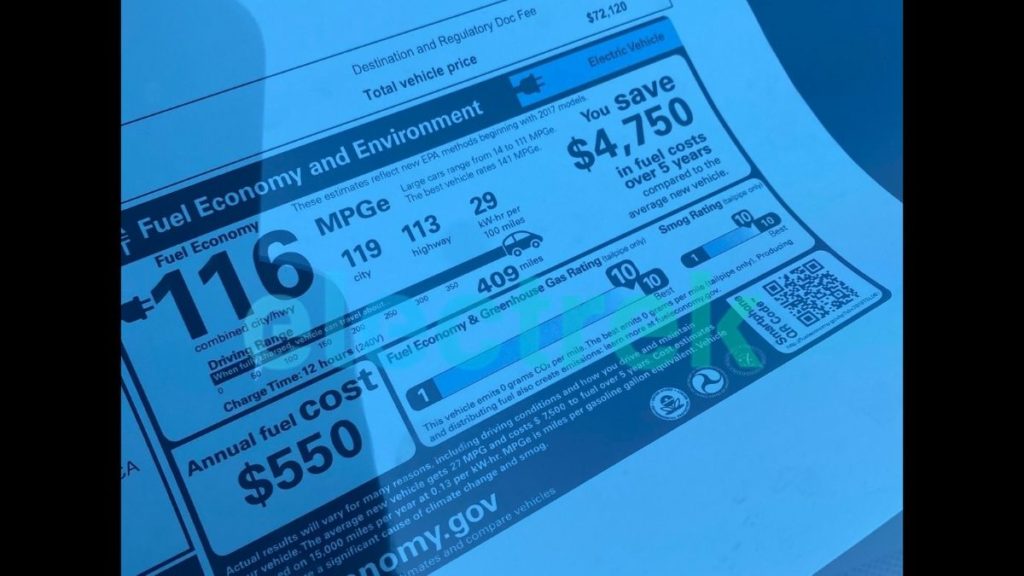 It is mandatory for all vehicles in the U.S. to have a Monroney Sticker indicating some basic information. Since it's an authorized document, it can be considered official. However, Tesla is yet to update its website with the new EPA range.
Currently, Tesla Model S has an electric range of 402 miles. If we consider the new EPA range on the Monroney sticker, this will be the third time that Tesla will be updating the Model S electric range in 2020.
Also Read: Tesla Model S And Model X Now Comes With Improved Range.
Moreover, we'll not be surprised if the automaker updates it one more time before the end of this year.
2020 Tesla Model S Long Range Plus Now Beats Lucid Air
The base price of Lucid Air starts at $69,900, with an electric range of 406 miles. On the other hand, the Tesla Model S is priced at $69,420 and provides an electric range of 402 miles.
However, with an electric range of 409 miles, it'll be ahead of Lucid Air. In addition, for California residents, there is an additional discount of $1,500, which will further make it more value for money car.
Also Read: Tesla Model S Vs Lucid Air Dream Edition: Detailed Comparison
Is Tesla Afraid Of Lucid Air?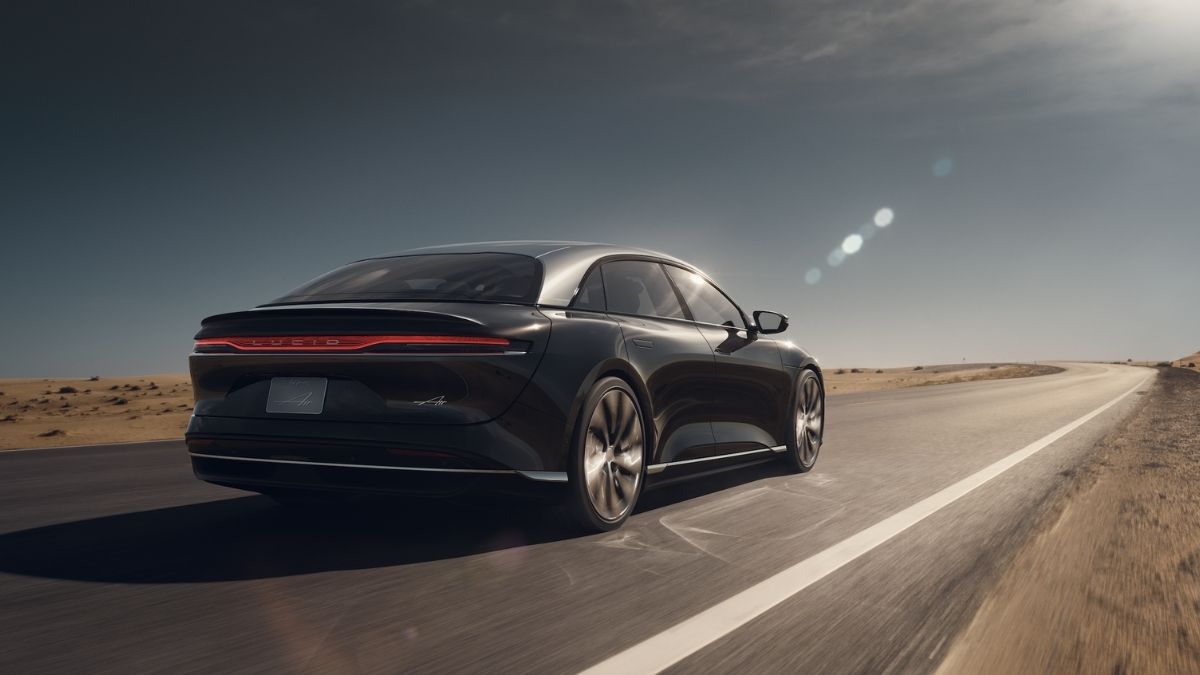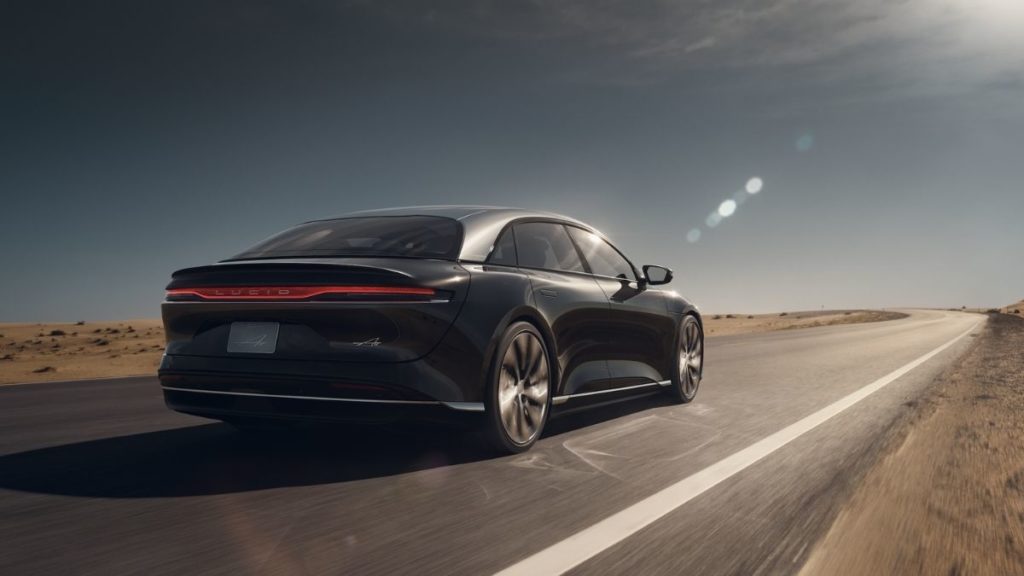 As we have mentioned in our previous articles, the main figure behind the making of Lucid Air is Peter Rawlinson. He is currently the CEO of Lucid Motors and was the chief engineer for Model S.
Peter Rawlinson made few remarks about the working conditions at Tesla. Before the unveiling of Lucid Air, he claimed his upcoming electric car would be better than Model S.
It's quite clear, the relation between the two EV brands cannot be termed as friendly. Furthermore, Lucid Motors surprised everyone when it announced the electric sedan Lucid Air with amazing specs.
Also Read: Lucid Air Price, Variants, Launch Date Explained
It's when Tesla realized the potential of the company led by its former engineer. After that, Tesla made a number of announcements, including the Plaid variant of Model S.
It seems more like a matter of Pride or maybe Tesla doesn't want to loose it's market share at any cost.
Anyway, what do you guys think? Share your views in the comment section below.