W
ith the ever-increasing dependence on cloud-based services like Dropbox, Google Drive, etc., the usage of physical data transfer devices like external hard drives and USB drives is decreasing. However, in many situations, and for many people, it's still the fastest and most dependable way of transferring data.
When you think of a USB drive, the image that comes to mind is of a traditional, boring design that doesn't appeal many. What if you come across a USB drive that you find visually appealing and different from others?
I recently came across one such USB drive that caught my attention and I thought it would be a great idea to share the same with you. Here, I'm talking about the new Canon IV USB Stick.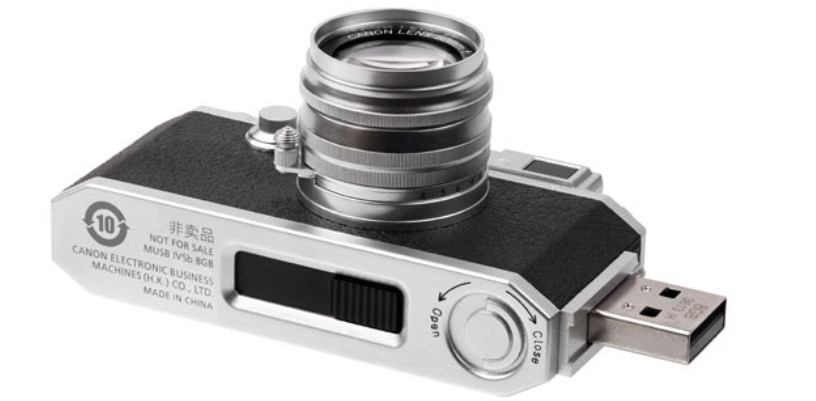 This thumb drive is designed just like Canon's classic rangefinder cameras. It has a slider design that is used to retract the USB connector into the camera body when you're not using it.
As this USB drive is Canon-exclusive, it can only be bought from Canon's website. If you're a photography enthusiast, you can buy this 8GB collectible USB drive from Canon for $79.99.
Did you find this collectible from Canon interesting? Don't forget to share your views.
Via: thephoblographer