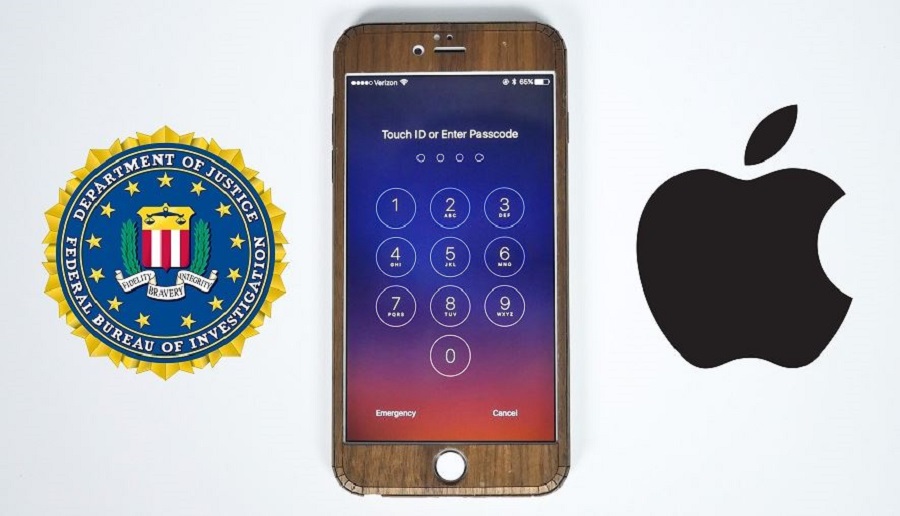 Short Bytes: The Cupertino-based company was asked by the US court to unlock the Syed Rizwan Farook's iPhone 5C which the FBI wasn't able the crack since the last two months. As a response, CEO Tim Cook wrote a customer letter expressing his denial to the court order. WhatsApp co-founder Jan Koum and Google's CEO Sundar Pichai have come in Apple's support. 
I
n the past few days, we have seen the legal battle between the FBI and the iPhone maker. The security agency FBI was unable to unlock a shooter's iPhone 5C since the past two months which compelled them to make a plea to the court and ask Apple for reasonable technical assistance. The court announcement went in favour of the FBI and Apple was ordered to
cooperate with them
.
For Apple, it has been a battle to protect its users' privacy that might get compromised even if they unlock a single iPhone. But if we empathize government's viewpoint, Apple must unlock the iPhone so that FBI could help themselves with accessing the information that could be beneficial for the investigation. In this ultimate fight for Data Security, this time, Apple should be the winner.
In response to the announcement by the U.S. Magistrate Judge Sheri Pym, Apple's CEO Tim Cook wrote an open letter to the customers in which he expressed his dilemma concerning to the potential widespread security breach that may pose as a dark fate for the iPhones all around the globe.
Tim Cook has found a backer in the name of Jan Koum, the Whatsapp-founder who has supported Tim Cook's strong denial to help FBI with creating a backdoor for the San Bernardino Case shooter's iPhone 5C. Koum, through his Facebook post, praised the continual efforts Apple has made to protect its users' privacy. "We must not allow this dangerous precedent to be set." – he said in the post.
Google's CEO Sundar Pichai, restricting himself to the 140 character limit, made five tweets communicating his support for Apple and Tim Cook. According to Pichai, it's not good on government's part to force technology companies to create a backdoor in their own products and eventually, degrade the security level. He did acknowledge the fact that companies cooperate with federal agencies and provide them appropriate data as per the legal orders but this is an acceptable act.
1/5 Important post by @tim_cook. Forcing companies to enable hacking could compromise users' privacy

— Sundar Pichai (@sundarpichai) February 17, 2016
2/5 We know that law enforcement and intelligence agencies face significant challenges in protecting the public against crime and terrorism

— Sundar Pichai (@sundarpichai) February 17, 2016
3/5 We build secure products to keep your information safe and we give law enforcement access to data based on valid legal orders

— Sundar Pichai (@sundarpichai) February 17, 2016
4/5 But that's wholly different than requiring companies to enable hacking of customer devices & data. Could be a troubling precedent

— Sundar Pichai (@sundarpichai) February 17, 2016
5/5 Looking forward to a thoughtful and open discussion on this important issue

— Sundar Pichai (@sundarpichai) February 17, 2016
Where might the Apple vs FBI battle end?
On humanitarian grounds, Apple should unlock the iPhone for the FBI guys. But that'll be done at the cost of all other iPhones put on the hotbed of security risks and potential data breaches. Apple being professional on their part is totally correct, a company is not responsible for their products being purchased by malevolent minds and terrorists. They design their products to be secure and up-to-the-minute with the latest technology. FBI has been unable to unlock the iPhone since the last two months makes it easy to decipher, Apple has done justice with its job and it has engineered an unhackable iPhone. Well, at least for now. One can't say about the future.
Update:
It looks like the rest of the tech community is also supporting Apple, too. Technology companies like Twitter, Facebook, and Microsoft are expected to offer their legal support in FBI filing.
Participate in the discussion. Write your views in the comments section below.