On Feb 20 Samsung did the jaw-dropping gimmick and finally unveiled its long-awaited foldable device called Galaxy Fold. Priced at $1980, the phone is certainly way above the premium tier where we currently have devices like Samsung Galaxy S10 and iPhone XS.
Galaxy Fold is expected to launch on April 26 and it has big 7.3-inch AMOLED display on the inner side that can run up to 3 apps simultaneously.
Now, not just Samsung, Apple is also expected to bring a foldable iPhone in the market although there is no immediate possibility of that happening.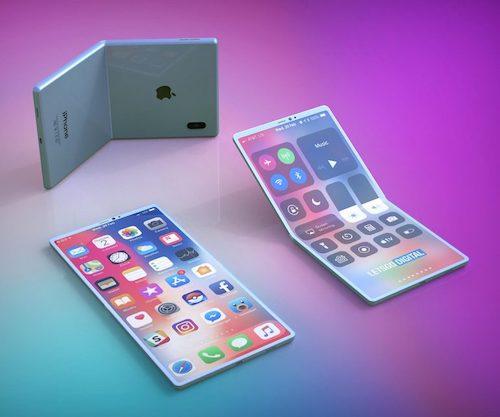 And if Apple continues to delay its foldable device, it could be troublesome for the Cupertino giant to compete with Samsung, according to Rod Hall and his team of analysts at Goldman Sachs.
Their recently published note says that Galaxy Fold is the biggest competitor to Apple with a great form factor "that only Samsung's foldable OLED technology can deliver in our opinion."
What Goldman calls a potential point of concern is that Samsung didn't let even the media get a hands-on of their new fancy smartphone. In a scenario where Fold becomes a hit, and other device makers also come up with similar tech, it will be harder for Apple to source such display technology.
Because right now Apple is highly dependent on Samsung who supplies the OLED display units for iPhones. But the company realizes this that's why it's looking for alternatives in LG.