R
azer, the leading brand of gaming hardware, surely knows how to grab eyeballs and leave people wanting for more. Last year, Razer showed off
Project Valerie
, which combined three monitors for an immersive experience. A similar concept
was shown by ASUS
this year.
We knew that for CES 2018 Razer would be having something surprising up its sleeve. This surprise turned out to be Project Linda. In Razer's words, it an "Android Laptop/Phone Hybrid Concept."
Project Linda is basically a dock that lets you seamlessly dock your Android-powered Razer Phone at the place where the touchpad usually resides (see picture below). Once you connect the phone, the 5.7-inch display becomes a touchpad; it can alternatively be used as a second screen. With the press of a button, a USB-C port inserts inside the phone.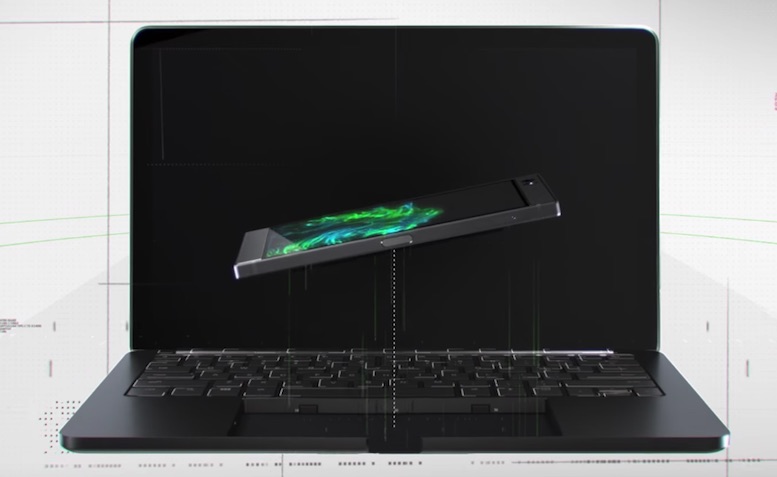 The dock laptop has a 13.3-inch Quad HD touchscreen with the coveted 120Hz experience of Razer Phone. You also get 3.5mm audio jack, USB-A port, 720p webcam, microphone, etc.
Razer Phone is a pretty capable device and competes with lots of entry-level laptops when it comes to specifications. Powered by Snapdragon 835 chip and 8GB RAM, it's a perfectly capable hardware to be turned into a laptop. Moreover, the dock adds extra storage and batteries. The phone keeps getting charged whole time as well.
The concept of putting the phone into the dock and using it as a touchpad is really cool. There's no power button on the dock laptop or speakers. It shouldn't be an issue as Razer Phone is known to feature the best ever speakers on a smartphone. The whole setup looks like a Razer Blade Stealth, with the exception of some missing keyboard buttons.
Just like other prototypes, it's hard to predict whether the Project Linda will ever see the daylight. If Razer ships it, I'll be really excited to try it out. What are your thoughts?