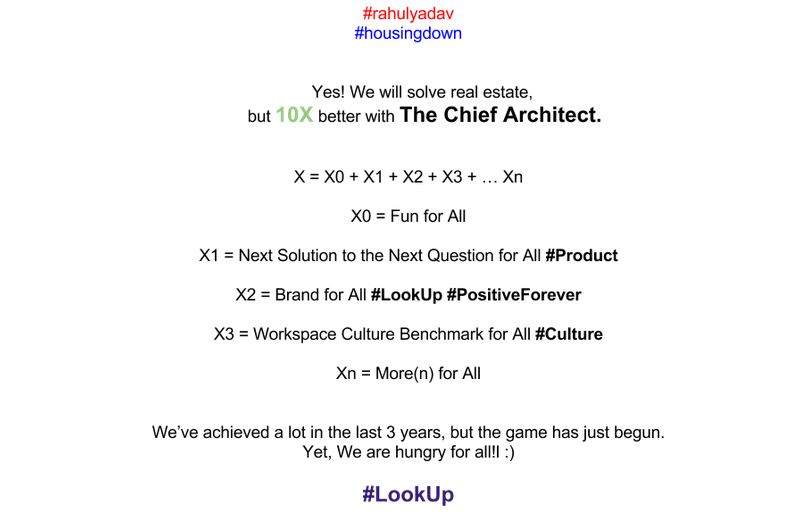 Housing.com is one of the big names in Indian real estate arena that you would encounter if you are looking for a place to live. Formed in 2013, Housing.com is a Mumbai-based real estate search portal and has become a trendsetter. The company is hailed as one of the biggest start-ups in India.
J
ust a few days back, Housing.com was in the news for firing its flamboyant and outspoken Co-founder and CEO Rahul Yadav, an IIT Bombay dropout. And today again, the news has gone viral of their website being hacked. Speculations are rife with the ex-CEO's involvement in the hack as a vindication.
Rahul Yadav is already famous for witty responses and his social media gimmicks. He has just now clarified on Facebook of him not being involved in the hack. Here's what the company's ex-boss said: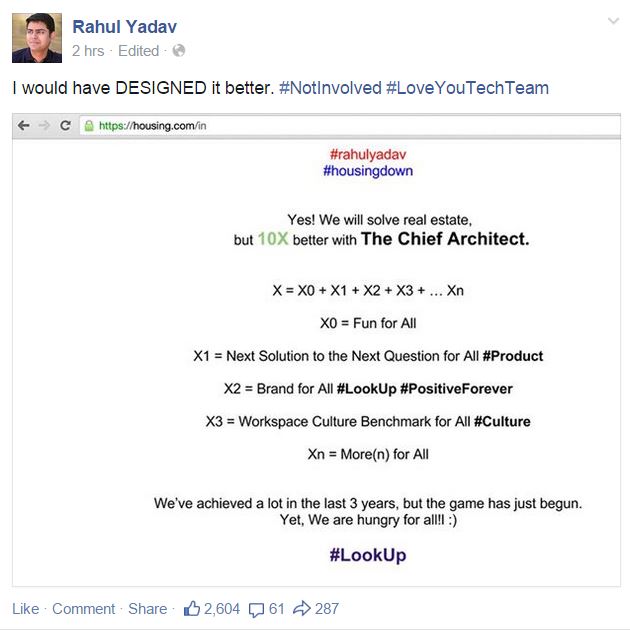 The defaced website, however,  generates many questions like 'Who is The Chief Architect' and what does he mean by "The Game has Just Begun".
Housing.com Board on a unanimous decision had recently sacked then CEO Rahul Yadav citing his ludicrous behaviour towards the employees, investors and the media as the main reasons. However, this could be a real hack or a prank. Nothing can be said as of now.
Update: The site is up again and running normally.
What do You think of this Hack Attack?? Tell us in comments below.
Also read: NSA Hacked Kaspersky Labs and Other Anti-virus Software to Track Users