PINE64 is advancing to build an ecosystem of Linux native support devices such as PineBook laptop, PinePhone mobile, PineTime smartwatch, and PineTab tablet. The development of most of these devices is undergoing and the company is also shipping pilot products.
They recently announced pre-orders for PineBook Pro and PinePhone Community Edition, whose shipping will begin this month. In addition to the same, PINE64 is now ready to open pre-orders for its Linux tablet PineTab. (Update: Preorder is now available) So, let's tell you all about PineTab before you place an order.
PineTab: A Linux Tablet With Ubuntu Touch Operating System
PineTab is a tablet device based on ARM64 architecture that supports several mainline Linux-based operating systems. Similar to PinePhone, the latest PineTab is also currently in a development phase, hence, the device is suitable for customers who want an early production-run device.
The tablet comes with pre-installed UBport's Ubuntu Touch OS, which brings the traditional Ubuntu desktop experience to mobile form factors. However, as we reported earlier, you can also run Manjaro Linux and the latest GNOME 3.36 on your PineTab.
Technical Specifications Of PineTab
Speaking of PineTab power and hardware specs, it packs with Allwinner A64 Quad-Core SoC (system on chip) and a large 6000mAh battery. For storage, it ships 2GB LPDDR3 RAM and 64GB eMMC flash storage with an expandable memory capacity using an SD card or SSD (Solid State Drive).
The display screen features a 720p IPS LCD panel with a 10-inch size; PineTab also has an optional keyboard and trackpad. If you want a laptop experience with touch functionality, you can attach an optional magnetic keyboard.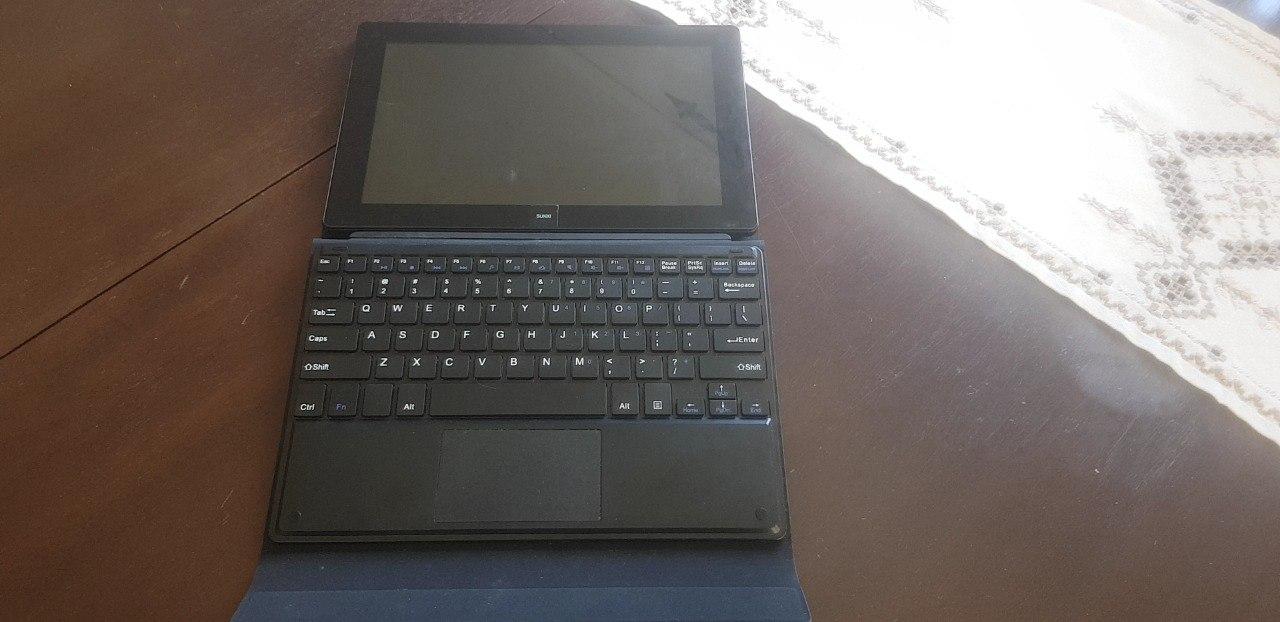 For external connectivity, PineTab comes with a full-sized USB 2.0, a USB-OTG, and digital video output. There is also a Micro USB or a barrel power port for charging the device.
Here's a quick overview of the technical specs:
Allwinner A64 Quad Core SoC
2GB LPDDR3 RAM
10″ 720p Capacitive LCD
Bootable micro SD Slot
64GB of eMMC
HD Digital Video Out
USB 2.0
Micro USB 2.0 OTG
2MP front and 5MP rear camera
Speakers and Microphones
The volume rocker and 'home' button
Magnetically attached keyboard (optional)
6000mAh battery
Mount Additional Functionality To PineTab
PineTab has one of the unique features to broaden its use-case application potential. If you don't know, PineTab has a special expansion adapter board to add functionality such as LTE, LoRa, and SATA SSD.

You can also install multiple expansions onto your adapter board simultaneously. However, you can only use one at a time.
Here are the expansion options that are available in PINE64 store for PineTab:
M.2 SATA SSD add-on
M.2 LTE (and GPS) add-on
LoRa module add-on
RTL-SDR module add-on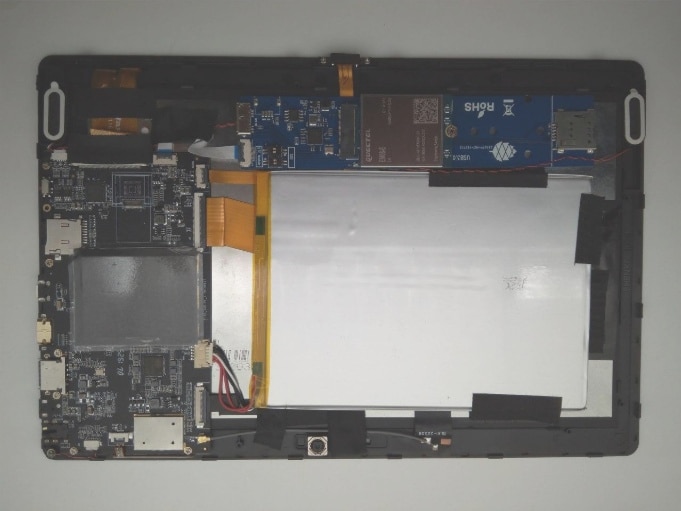 How Can I Buy PineTab?
If you're now really interested in buying this Linux tablet, go to the official store site link here and place an order before it gets out of stock. The base cost of PineTab is $100 and with an extra $20, you can get a magnetically attached keyboard too.
Keep following Fossbytes for all the latest news, releases, and updates in the world of Linux and Open Source.