After almost finishing the shipment of PinePhone 'Braveheart Edition,' Pine64 has opened the pre-order of their new PinePhone 'Community Edition.' One of the major updates in the latest edition is the collaboration with the UBports community.
If you don't know, UBports is the foundation that is supporting Ubuntu Touch after Canonical gave up the Ubuntu Phone project. After almost four years, UBports has finally entered into an official association with a Linux Phone. Also, Ubuntu Touch is the first pre-installed OS shipping in PinePhone as the previous Braveheart featured no official Linux OS.
PinePhone UBports 'Community Edition'
Compared to the PinePhone 'Braveheart' devices that arrived last year, the PinePhone UBports 'Community Edition' is a highly revised experimental version before the stable release. It has a much-improved motherboard with several bug fixes, as reported by the Braveheart developers and testers.
Of course, it's a great initiative that revived the journey of Ubuntu Touch and now has the ability to take the Linux smartphone market to another level. However, Purism's Librem 5 smartphone can be a great competitor to PinePhone that also supports Ubuntu Touch apart from default PureOS.
PinePhone Community Edition Specifications
The specs of the community version look almost similar to the braveheart with the same 5.95-inch display and 1440×724 resolution. It is also powered by a quad-core Allwinner A64 System-On-Chip with a Mali 400-MP2 GPU.
Here's a brief list of PinePhone specifications:
Display — HD IPS capacitive touchscreen
Size — 5.95 inches, 1440×720
CPU — 64-bit Quad-core 1.2 GHz ARM Cortex A-53
Memory — 16GB eMMC, 2GB LPDDR3 SDRAM
Camera — 5MP back with LED flash, 2MP Selfie
Network — LTE, WCDMA, GSM, Wi-Fi 802.11 b/g/n, Bluetooth 4.0
Sensors — Accelerometer, gyro, proximity, ambient light, magnetometer(compass)
Battery — Removable Li-Po 2750-3000 mAh
Warranty — 30 days
As you can see, the specs match almost the same except for the addition of new functionalities. You may also find some difference in the UBports name with the logo on the custom backplate.
What Can I Do or Not Do With PinePhone Community Edition?
Though Ubuntu Touch is still under the beta phase, most of the core functionality still works fine. Various community developers have also shared their experience with running functions.
Here I'm listing some key functionality that is working on the PinePhone with Ubuntu Touch:
Incoming and outgoing calls
SMS messages
Voice in calls
Manual brightness
Data connection
Vibration
Shutdown, Reboot, Charging
Touchscreen
Loudspeaker
Rotation
GPS locations
And the list goes on. If you want a complete list, read the official notes here. Or, if you're a social addict, you can follow Pine64's Twitter handle where they constantly share updates.
Let's discuss what's not currently working on PinePhone.
The wireless connection is an important element that everyone requires. Although you can use Wi-Fi, Hotspot or Bluetooth, there is a high chance that you may find some glitches in connection stability.
Speaking of non-working or upcoming features, PinePhone developers are working hard to add the following functions:
Torchlight, Flashlight
Camera Photo and Video
Earphones, Microphones
Proximity and Automatic Brightness Sensor
Flight mode
Overall, you can perform all the basic tasks on the PinePhone Community edition. And, after the collaboration with Ubuntu Touch, we can expect the addition of more features in the near future.
Here you can have a quick look at the latest edition by PinePhone and UBports —
Which Operating System Runs On PinePhone?
PinePhone Braveheart came with no pre-installed operating system. You could boot any compatible Linux-based mobile OS such as PostmarketOS, SailOS or Ubuntu Touch. But the Community version comes with the pre-loaded Ubuntu Touch, which is currently the most stable mobile OS for Pinephone.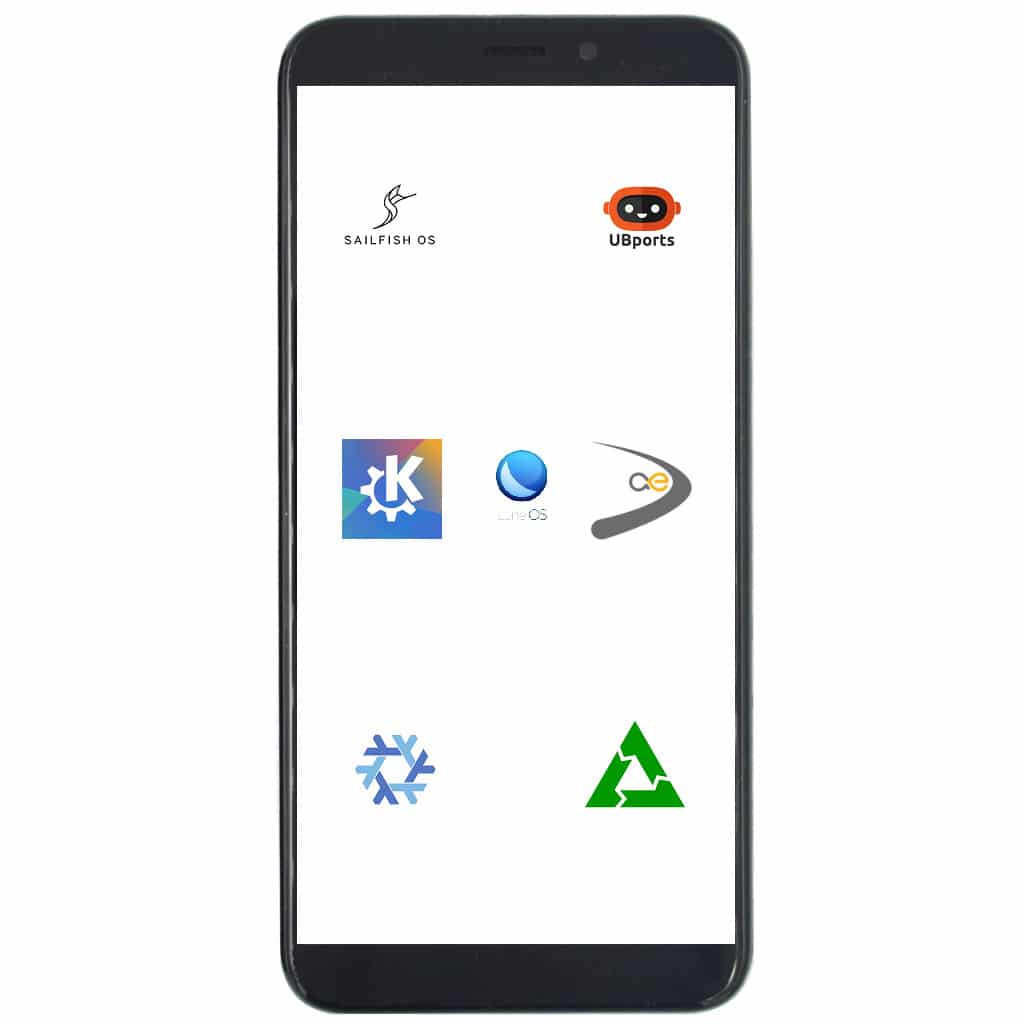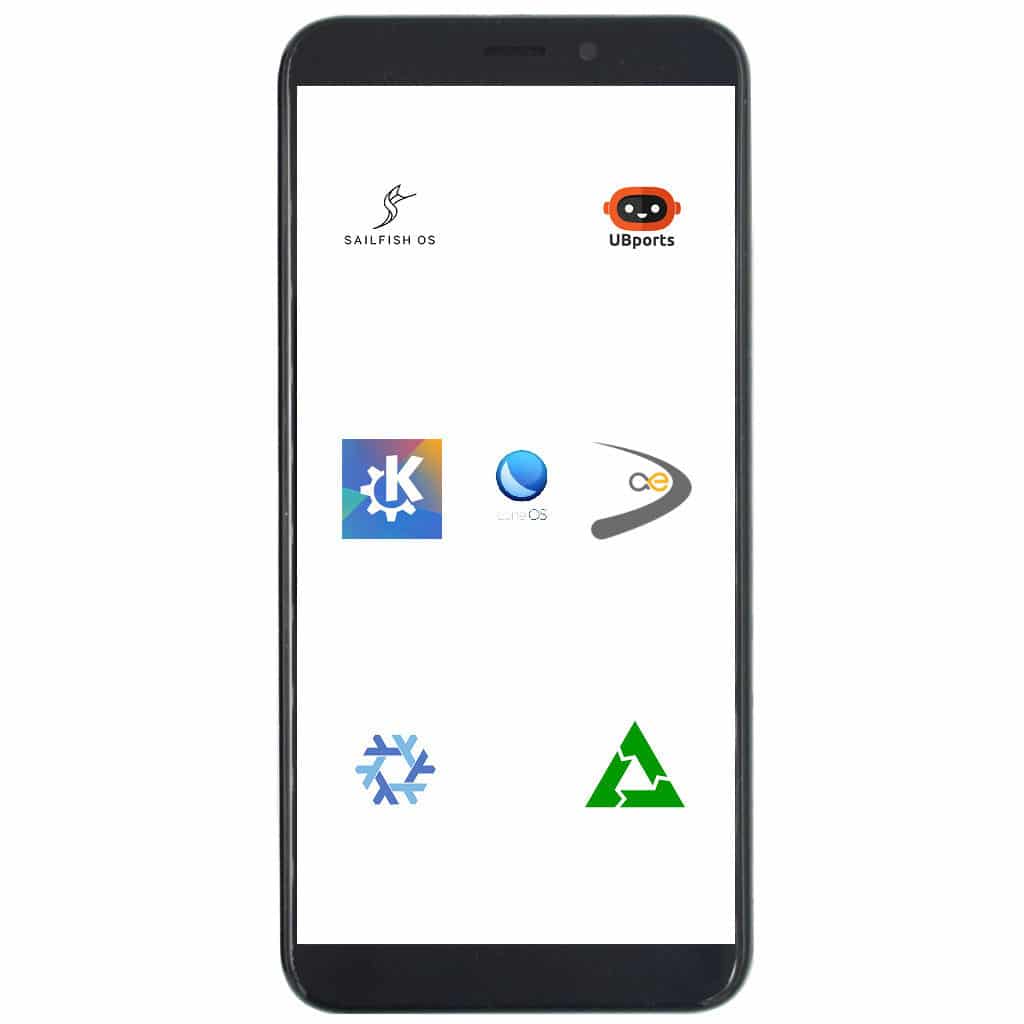 You can also consider PostmarketOS with the latest GNOME 3.36 desktop, which almost works fine. Also, as we reported last month, you can run Manjaro Linux on PinePhone as well.
How Can I Buy a PinePhone?
Currently, as I'm writing this article, the latest community edition of PinePhone is in stock and available for pre-order. You can place your order from the Pine64's official store here.
The price for PinePhone Community Edition is $150, excluding the charge for shipment and import. Owing to the COVID-19, the shipment will most likely start in the last week of May 2020.
Until then, keep following the Fossbytes for all the latest news and updates about the Linux and Open source world.