UBports Foundation is the community that adopted both Unity 8 and Ubuntu Touch projects ditched by its creator Canonical. Since then, they've continued the development to bring privacy, freedom, and Ubuntu experience on mobile devices.
Now, with the latest release of Ubuntu Touch OTA-12, they have reached a milestone of their largest release ever. This Over-The-Air-12 software update comes with a list of new features and changes for many Ubuntu Touch supported mobile devices. Let's dive in to see what's new with the OTA-12 major release.
Ubuntu Touch OTA-12: All New Features
1. Lomiri — Renamed And Refined Unity8 Desktop
Months ago, UBports announced the new name 'Lomiri' for Unity8 desktop environment in order to avoid a name clash with popular Unity game engine. Along with the new name, Lomiri now also has a redesigned Ubuntu Touch home screen and Dash overlay.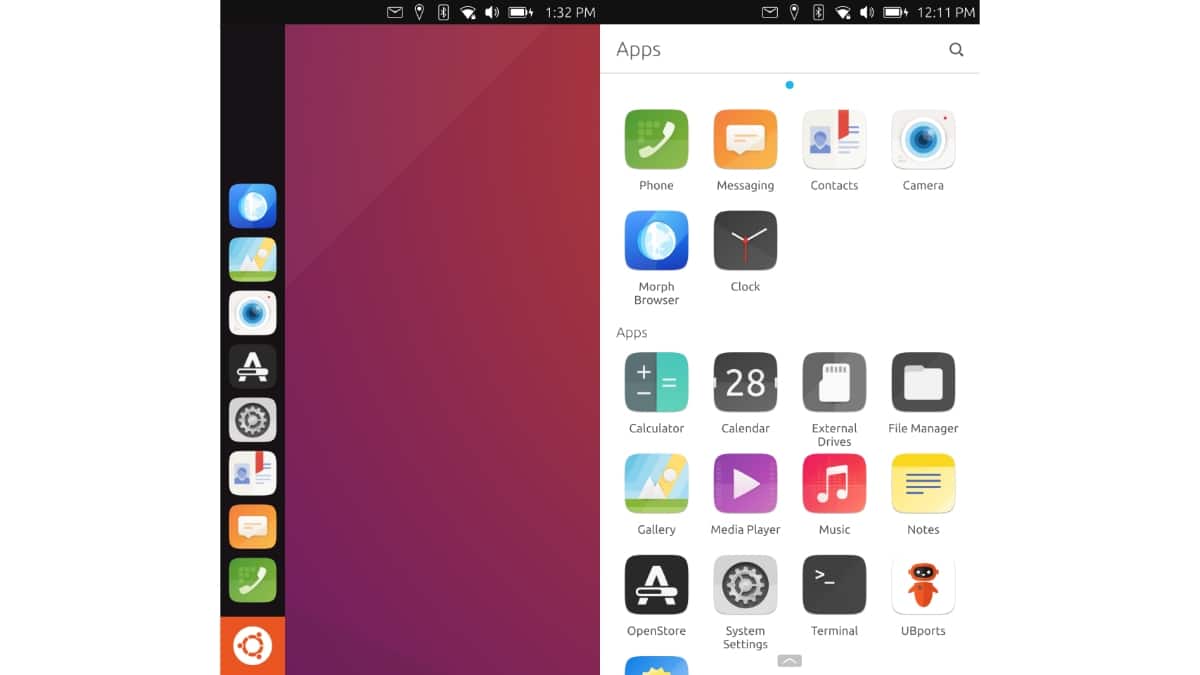 Even for developers, the new version of Unity8 provides an extensive self-test to avoid any new bugs and report the old ones.
2. Switch To Editing Overlay
Among the keyboard improvements, OTA-12 makes switching to an editing overlay easy for all layouts. You can now swipe up from the bottom to switch from keyboard to editing overlay. Also, in the editing overlay, you can double-tap the blank area to make the transition between selection and cursor mode.
3. Bug Fixes And Improvements
Obviously, OTA-12 has also resolved several reported bugs to enhance the user experience. For instance, typing a colon no longer capitalizes on the next letter, and private browsing on the Morph browser now only deletes private browsing sessions, instead of all browsing sessions.
Even the opening of dropdown boxes does not crash the default Ubuntu Touch web browser, Morph. Last but not least, many indicators that create and load translation files get a fix to render text more in selected language rather than English.
4. Mobile Specific Enhancements
If your device has a multi-color LED, Ubuntu Touch will now use it to display the charge status in different colors. The yellow color will indicate a low battery, solid white for charging, and solid green means battery is charged fully.
Furthermore, if you use FairPhone 2, Nexus 5, or OnePlus One, you don't need to flash a different kernel to run android apps on Ubuntu Touch using Anbox. This is because OTA-12 includes all required kernel drivers in these devices' default kernels.
And here's a big relief for people using FairPhone 2. Ubuntu Touch OTA-12 now switches SIM automatically to 4G on FairPhone 2. You now don't need to manually shift one slot to 2G to use 4G in another slot SIM.
5. Other Updates In Ubuntu Touch OTA-12
OTA-12 now uses its own Google OAUTH keys to enable Google Contacts and Calendar to sync. However, you may face problems while signing in as Google blocks suspicious browsers. You can look out for the issue details faced by others as well here.
Speaking of Ubuntu Touch applications, they get more contrast to differentiate background and text that now looks better and pleasing. Lastly, for better integration between OS components, OTA-12 updates the Mir display server version from 0.24 to 1.2.
This newer version of Mir features support for Wayland clients on Ubuntu Touch's mainline devices that already use Wayland, such as PinePhone and Raspberry Pi. Unfortunately, this feature is not currently available for Ubuntu Touch supported Android-based devices.
How To Download And Install Ubuntu Touch OTA-12?
If you've already installed and are using Ubuntu Touch, you can get the OTA-12 update through the updates screen in system settings.
But if you're new to Ubuntu Touch and want a fresh installation, first check out the Ubuntu Touch support for your device from here. Next, if your mobile device is listed, you can follow the installation instructions from the same page.