The upcoming Cadillac Escalade EV will likely have an electric battery double the size of the Tesla Model S. The electric SUV is set to arrive on the market by 2025.
The Tesla Model S uses a 100 kWh battery that provides an EPA range of 391 miles. However, with a 200 kWh li-ion battery pack in Escalade electric SUV, it's expected to have a range of more than 400 miles per charge.
Even with double the battery size, there isn't much difference between the battery range of Escalade Electric and the smaller Tesla Model S. This is mainly due to the difference in the type of two vehicles.
The Tesla Model S is a sedan, it has a low drag co-efficient, aerodynamic structure, and less weight. Being a full-size SUV, Escalade lags in all the above factors. This could explain the supposed underwhelming increase in the SUV's battery range despite such a large battery.
Apart from that, the electric SUV will be built on Ultium battery technology. This new electric architecture, developed by GM, allows the installation of a massive 200 kWh battery.
With Twice The Battery Of Tesla Model S, What Can An Escalade Electric Do?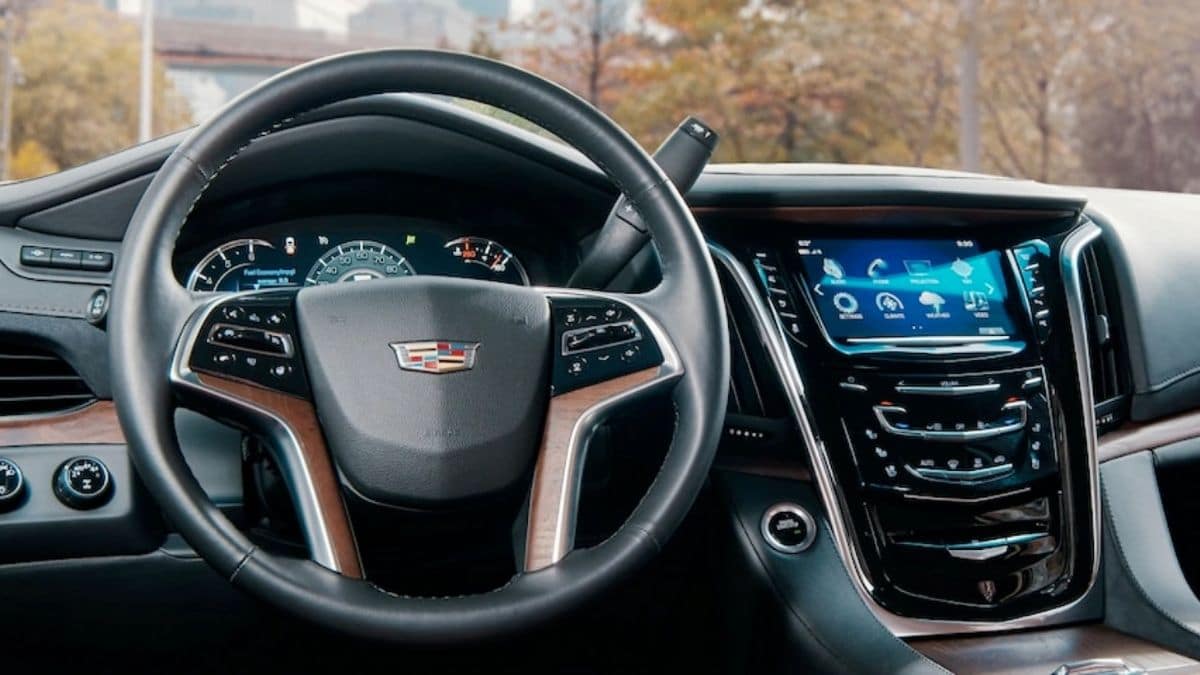 So far, we have limited information about the electric SUV. The company is yet to announce detailed specifications. However, we know that the electric version of Escalade will not phase out the current gasoline variant.
Mark Reuss, the president of GM, said that the electric Escalade would supplement rather than replacing the gasoline line-up.
This leads one to believe that the electric SUV could share a lot of similar design features, with its gasoline counterpart.
A 6.2-liter V8 engine powers the current line-up of Cadillac Escalade. The powerful V8 churns out an impressive 420 BHP and 623 Nm of peak torque.
Similar to the conventional Escalade, we hope the electrified Escalade will be an SUV with seating for 8 passengers.
There has been no official confirmation on the battery size of the Escalade electric SUV. However, if rumors turn out to be true, then it'd rival the Rivian R1T.
The R1T EV pickup currently has the biggest battery pack of 180 kWh in the electric SUV market and it offers a range of 410 miles.
We'll let you know what the company has in store for the Escalade electric SUV, as more official information is released.