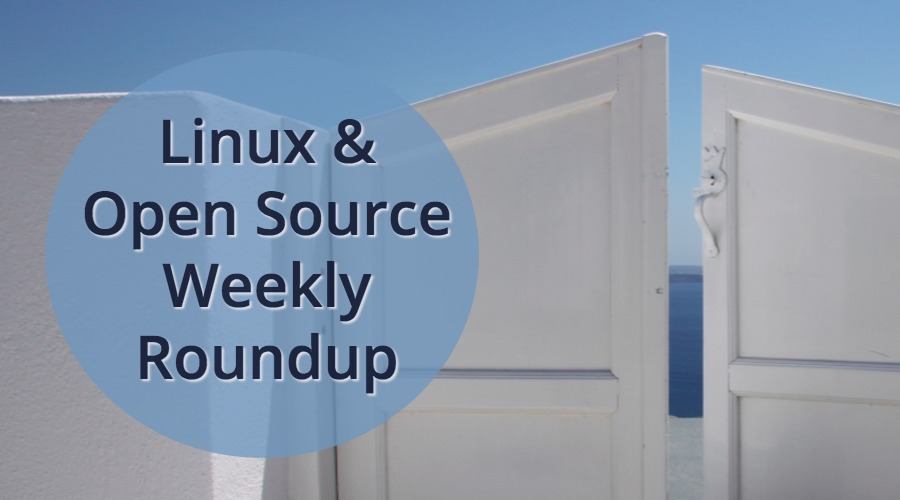 Short Bytes: Last week, we read about the release of different Linux distributions, including RHEL 7.3, Manjaro 16.10, and Ubuntu Core 16. In other news, popular text editor Vim completed its 25 years and the developers of Mythbuntu Linux distribution announced the end of Mythbuntu. To know more, read our Linux & Open Source Weekly Roundup and stay updated!
Linux and open source news
After new MacBook launch, many users turned to System76 website
According to the statistics of renowned Linux laptop seller System76, after the technology enthusiasts' underwhelming response to Apple's new MacBook, their website witnessed about 4-times more traffic than usual.
9 out of 10 people use Android, iOS losing popularity
The latest Strategy Analytics Smartphone market share report for Q3 2016, suggests that Android is leading the mobile market with 87.5% share. As a result, 9 out of 10 people are using Android-powered smartphones.
Amazon reveals its Linux Container Image test environment
Amazon has revealed its Linux Container Image that's designed for helping the people who are looking to move to Amazon Web Services and test workloads.
Snappy Ubuntu Core 16 launched
Snappy Ubuntu Core 16 has been released by Canonical. Primarily intended for IoT devices, the latest release takes advantages of the new Snaps and gets its core features from Ubuntu 16.10 Yakkety Yak.
Vim turns 25 years old
On November 2, 1991, the first version of iconic "Vi IMitation", or Vim, was launched. This flexible and extensible text editor works with a powerful plugin system, deep integration with tools, and support for tons of programming languages.
Official Ubuntu Flavor Mythbuntu Linux is dead
The developers of Mythbuntu Linux distribution have announced that the development of Mythbuntu, an official Ubuntu flavor, has come to an end. Lack of manpower for working on bug fixing and updates has been blamed for this discontinuation.
US Government launches Code.gov to showcase its open source software
The U.S. government has launched Code.gov as its open source software hub. The newly launched website features dozens of projects from 10 different federal organizations. The projects include White House Messenger bot, Data.gov, and We the People API.
Manjaro 16.10 Fringilla launched
The Manjaro development team has launched the latest version of its Arch-based Linux distro. The flagship Xfce release of Manjaro 16.10 Fringilla comes with Xfce version 4.12 and KDE version ships with Plasma 5.8 desktop.
Facebook unveils new open source networking hardware named Voyager
In another attempt to change the global data centers, Facebook has created a new networking hardware named Voyager. This open source hardware can be used to funnel data across long distances easily.
RHEL 7.3 Released
Red Hat has released the latest Red Hat Enterprise Linux 7.3 with new features and enhancements. This release also encompasses new capabilities for Linux containers and IoT devices.
Did you find this article helpful? Don't forget to drop your feedback in the comments section below.