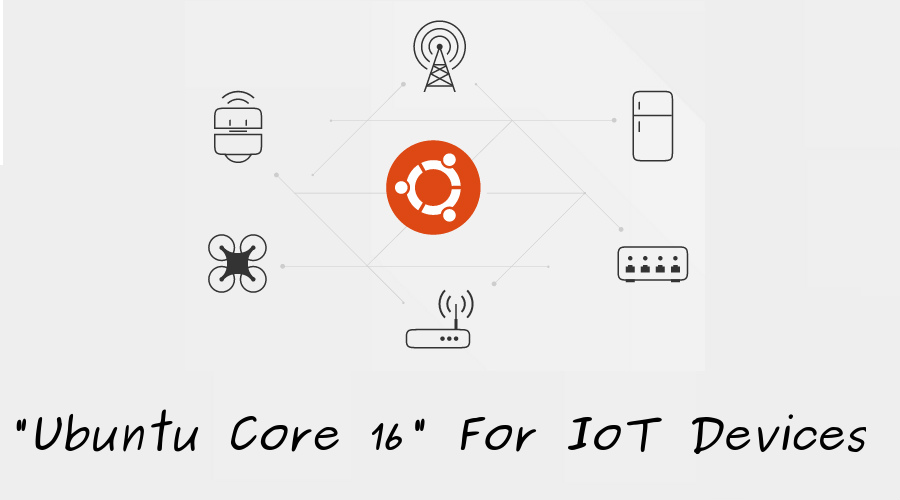 Short Bytes: Ubuntu Core 16 is a minimalistic Linux-based operating system developed by Canonical Ltd. Primarily intended for IoT devices. The latest Snappy Ubuntu borrows core features from the Ubuntu 16.10 Yakkety Yak and takes advantage of the Snaps. Canonical has also assured timely updates and a dedicated app store.
C
anonical Ltd. has
announced
its much-awaited Ubuntu Core 16 Linux-based operating system for various IoT devices. The Ubuntu Core 16, which was in development since a year, is a trimmed down version of the
Ubuntu 16.10 Yakkety Yak
.
The Linux distro for IoT devices takes advantage of the Snap packages — a zip file containing all the package data along with the details about running the application on the machine. The Snaps are tamper-proof, developer-friendly, and digitally signed. The Snappy package manager–used to install and manage snaps–has been developed by Canonical itself and it enhances security by enabling sandboxing of the applications.
Ubuntu Core 16 has taken full advantage of the Snaps, even the kernel and the OS itself are delivered as Snaps. The Ubuntu Core OS contains just the base filesystems. Its image size is almost half of the CentOS Atomic Host 7.
The transactional nature of the Snap package updates is a boon for the developers. If the update gets failed, an automatic rollback is performed which encourages the developers to update their applications more often and without any fear of a crash. Using Update Control, the developers can validate an update in the ecosystem before applying it.
The lightweight Ubuntu Core 16 also features a Snap app store allowing developers to publish apps for various internet-connected devices. The Snappy Ubuntu Core 16 is intended for single board computers, SoCs, and cloud platforms. It has already been deployed in top-of-rack switches, drones, radio access networks, gateways etc. The list of supported devices include:
Raspberry Pi 2 and 3
Qualcomm DragonBoard 410c
Intel NUC
Intel Joule
Samsung Artik
KVM
You can download the Snappy Ubuntu Core 16 ISO on Ubuntu's website.
If you have something to add, tell us in the comments below.
Also Read: Some Disappointed Apple Fans Are Moving To Ubuntu Linux