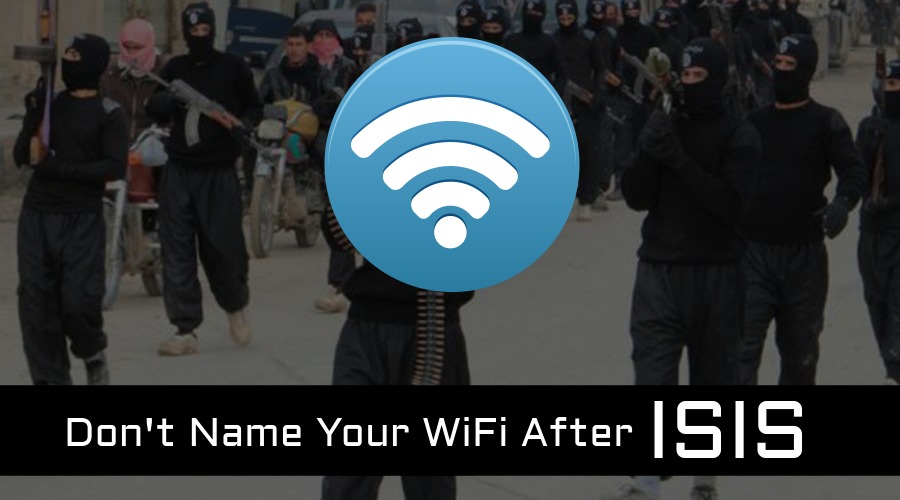 Short Bytes: Sometimes, your act of joke to grab attention can make a serious joke out of yourself. A guy in eastern France named his WiFi network after the terrorist group ISIS. He was arrested by the police following a complaint from a neighbor. The guy is given a 3-month suspended sentence.
W
e see a lot of crazy and unique WiFi names in our neighborhood. But some people cross the limits when it comes showing the level of insanity they possess. They don't even realize they might be putting their hands into a fireplace which would burn them. An 18-year-old guy in Dijon, France did the same thing.
The guy – whose name is not known – wanted to have some fun time and named his Wireless SSID "Daesh 21" after the Islamic State – a wholesale killing organization. The number 21 is a part of Dijon's area code.
The name was quickly spotted by a neighbor and cops knocked the guy's door in no time. During the investigation, the police were not able to find any traces of the stupid guy being an ISIS supporter or having a pro-terrorism mindset. He was charged with public support for terror acts.
The court offered the guy 100 hours of community service if he confessed his crime but he declined. He wanted to go for the trial after standing firm on his belief that he wasn't a terrorist with dreams of causing a massacre to satisfy his bloodlust. He has been granted a 3-month suspended sentence.
He could have landed up in jail for 5 years and paid up to €75,000 in fines as per the anti-terrorism laws in France which are applicable for a person who promotes or involves himself in acts of terrorism. The prison sentence can be seven years and fine up to €100,000 if the person uses an online communication medium.
The stupid guy's WiFi network has got a new name "Roudoudou 21" after the Frech DJ.
The incident was reported by The Public Good.
If you have something to add, tell us in the comments below.
Also Read: AThis Search Engine Remembers Everything Your Computer Has Ever Displayed