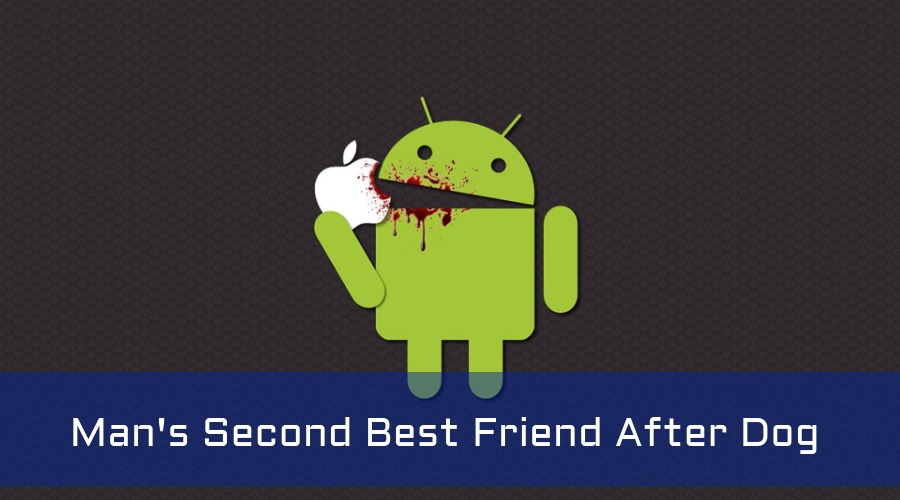 Short Bytes: According to the Strategy Analytics Smartphone market share report for Q3 2016, Android OS is leading the smartphone market with 87.5% share. This puts an Android device into the hands of every 9 out of 10 smartphone users. The global smartphone sales have increased but the situation is reverse for Apple.
S
trategy Analytics has released the late
st report, Global S
martphone OS Market Share by Region: Q3 2016
. According to the
report
, 375.4 million smartphones were sold globally in the third quarter of 2016. This includes devices running Android, iOS, Windows 10 Mobile and other operating systems.
The number of devices sold in Q3 2015 was 354.2 million and Strategy Analytics considers this as smartphone industry's fastest growth rate for a year. The boost in the smartphone device sales can be credited to the rising adoption in developing countries like India, South Africa, countries in Middle East Africa, and others. In recent years, smartphone makers have observed India as a high potential market and have been developing specially crafted products according to the needs of the Indian customers.
The number of Android devices sold globally in Q3 2016 are 328.6 (from 298 million in Q3 2015) observing a year-over-year growth of 10.3%. Apple recently announced the sale of its 1 billionth iPhone but the figures for Q3 2016 aren't satisfying. The number of iOS devices sold was 45.5 million (48 million in Q3 2015). There is a decrease in the sales for Apple but the latest iPhone 7 was launched last month and it is yet to make an impact on the total sales for the Cupertino-based company. Hopefully, the next quarter will do some wonders for them.
In terms of market share, Android is a true winner with a record market share of 87.5% – that's roughly every 9 out of 10 smartphone users – escalating from 84.1% in Q3 2015. The iOS follows Android with 12.1% share after sliding down from 13.6% recorded in Q3 2015. Other mobile operating systems including Microsoft's Windows and Samsung's Tizen represent 0.3% (2.3% in Q3 2015) market share in Q3 2016.
It is no denying the fact that Android ecosystem has been proliferating at a tremendous pace since its release almost a decade ago. Samsung, HTC, and Sony can be credited for Android's popularity in its initial years but in the recent years, the Android market has been dominated by low-cost Chinese smartphone companies like Xiaomi, OnePlus, Oppo, Gionee, etc. Google has also forayed into the hardware business with Pixel and Pixel XL.
Strategy Analytics director Woody Oh says that hardware makers have been fascinated by Android's low-cost services and user-friendly software. However, this has led to the existence of numerous devices with similar hardware eventually overcrowding the Android platform and reducing profits for hardware makers. He says that Google's own Pixel devices are eating the pie from smartphone makers' plate.
If you have something to add, tell us in the comments below.
Also Read: How To Boost Your Android Gaming Performance With A Simple Trick