Sifu is a beat 'em up action-adventure video game inspired by Kung Fu. It was one of the most anticipated games releases of this year. Unfortunately, Sifu was cracked by Codex two days before launch.
Codex is quite the infamous scene group that previously cracked the 'Life Is Strange Remasted Collection' on day one. Now, the group has cracked Sifu for pirates everywhere. Sifu is exclusive to the Epic Games Store and will be coming out on February 8, 2022.
It seems the developers released the game on the platform without any DRM protection. Pirate groups have always been able to circumvent Epic Games Store pretty easily.
Sifu Cracked
Sifu follows the story of a Kung Fu student hellbent on revenge. His long-time vendetta is to hunt down and defeat the five assassins who brutally murdered his family. The game takes place in a modern Chinese city with many different levels.
It's been a while since we have seen a good beat 'em up game. Fortunately, early reviews of the game have been quite positive. Many have pointed out the game's difficulty but also praised its combat.
Sifu features a death mechanic, making your character older every time you die. However, you also get to purchase special abilities and upgrades when you die. There's a limit to this mechanic as the character can only age to a specific limit, after which it is game over.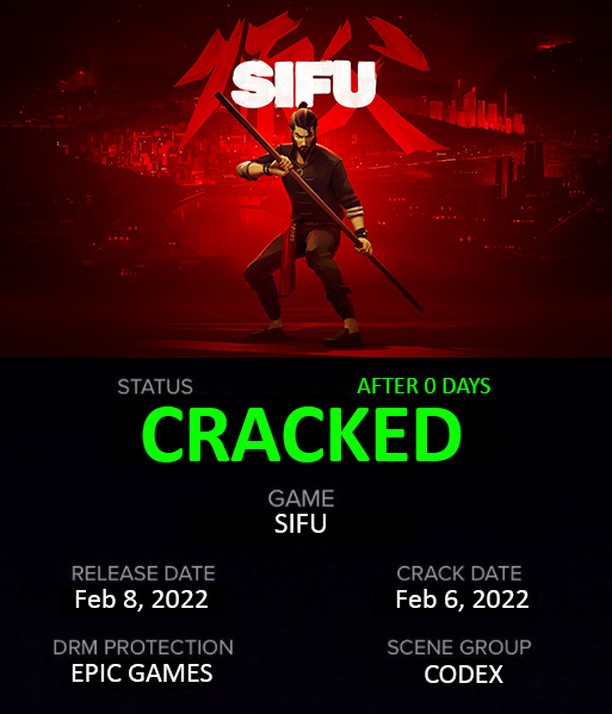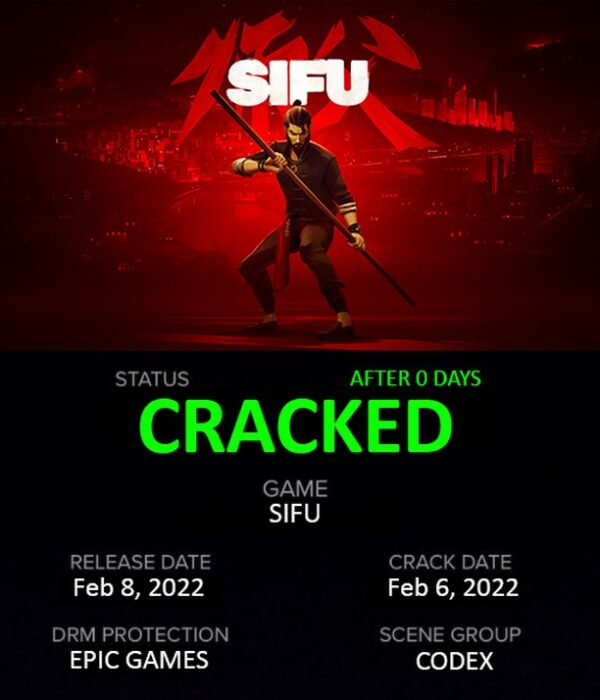 Disclaimer: Fossbytes does not support piracy and advises users not to break any copyright laws. This article is only for educational purposes.