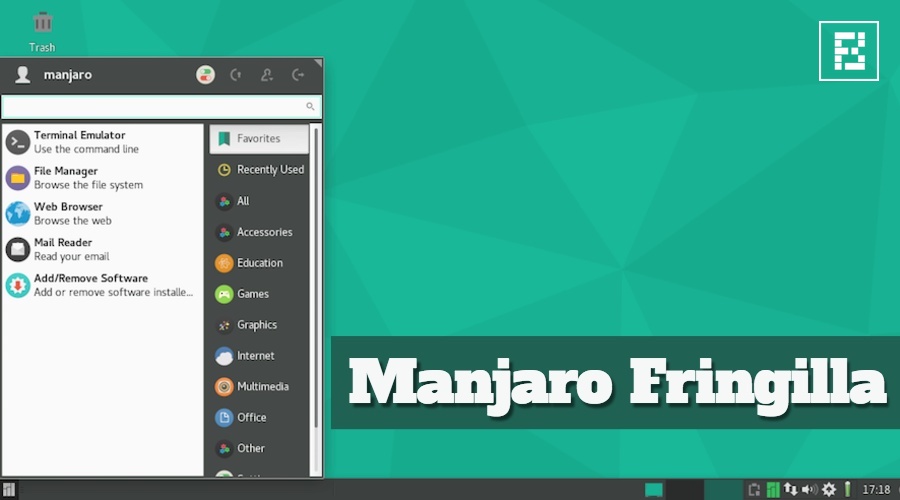 Short Bytes: The latest release of Manjaro Linux continues to improve a near-perfect Linux desktop experience. The flagship release of Manjaro 16.10 Fringilla ships with Xfce version 4.12. The KDE version ships with Plasma 5.8 desktop environment. Apart from these, users can also download three community editions–Manjaro i3, Manjaro Deepin, and Manjaro Cinnamon.
E
arlier this year in September, we told you about the release of
Manjaro Linux 16.08 'Ellada'.
Powered by Linux 4.4, the Xfce edition was released with a new Vertex-Maia theme. On the other hand, the KDE version came with Plasma 5.7 desktop.
A few days ago, after two months of development, the Manjaro development team announced the latest release in the form of Manjaro 16.10 Fringilla. For those who are new to the world of Manjaro, it's often called Arch Linux for human beings. In the recent times, it's climbing up high on different popularity charts.
If you are planning to make a switch to Linux, Manjaro Linux can act as your perfect companion. Also, being a rolling Linux distro (here's how rolling is different from fixed release distros), it's continuously updated and you keep getting all the cutting edge features.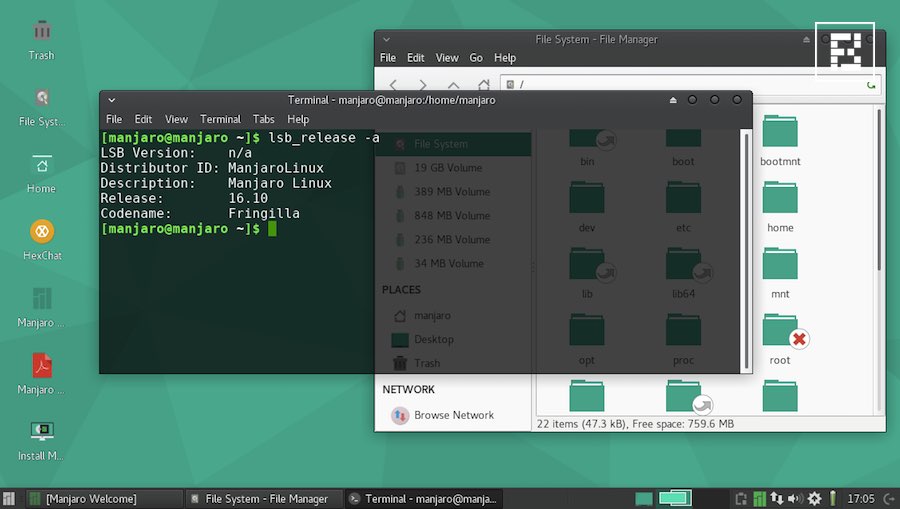 Manjaro Linux 16.10 Fringilla — new features and changes
Xfce edition:
The Xfce edition of Manjaro Linux is the flagship offering, that's why it gets lots of attention in any Manjaro release. With the release of Manjaro 16.10, Xfce version 4.12 is shipped. Just like the previous versions, developers have worked to improve the overall desktop experience. The window manager too is polished for better user experience. The drivers and tools have been updated as compared to the last release.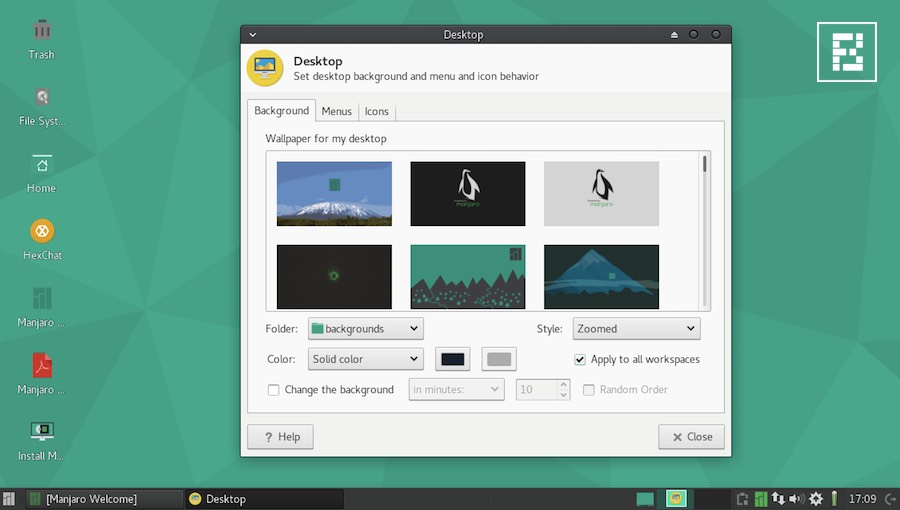 The latest release continues to be primarily based on Linux kernel 4.4. If you've used the recent releases of Manjaro Linux, you must be familiar with the Manjaro Settings Manager. It provides an easy method to add or remove the different kernels offered by this distribution, one of the major features of Manjaro, that ensures a wide range of hardware support. With this release, total nine kernel series are available–ranging from solid 3.10 to latest 4.9 release.

KDE edition:
The KDE version of Manjaro Linux is known for its power and mature desktop experience. This edition now ships with the Plasma 5.8 desktop environment, coupled with the latest KDE-Apps 16.08. Compared to Xfce edition, KDE is more resource hungry and takes more time to start.
The updated packages in the 16.10 release
Plasma 5.8.2
Firefox 49.0
Nvidia 370.28
LibreOffice 5.1.6
Systemd 231
Octopi 0.8.5
Pamac 4.1.5
Calamares 2.4.3
Here are some more screenshots of Manjaro 16.10 Xfce edition: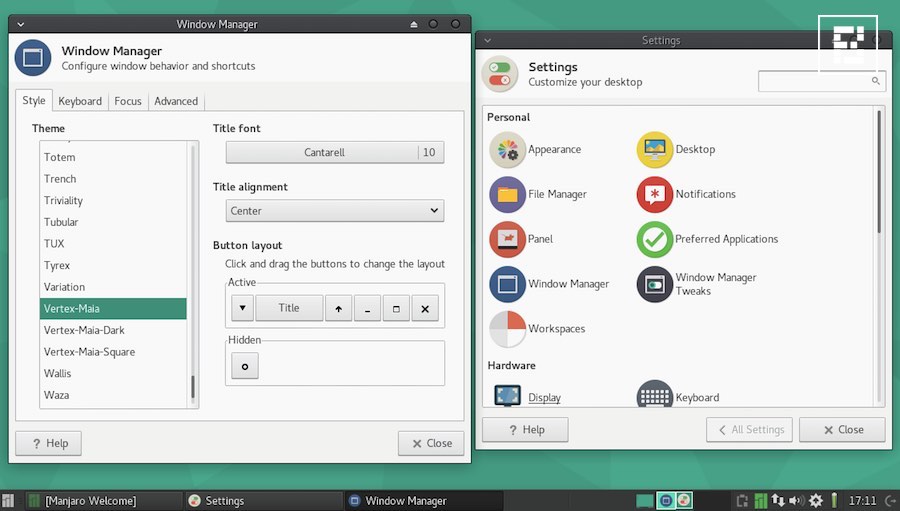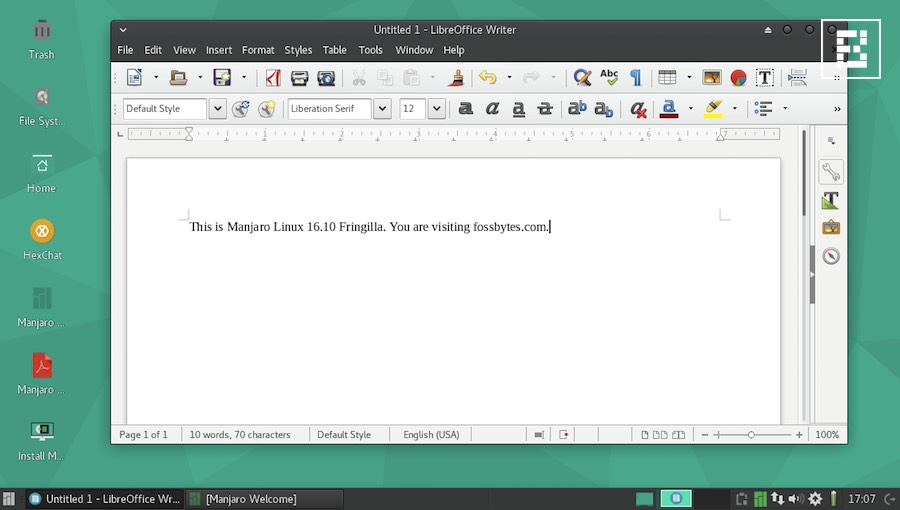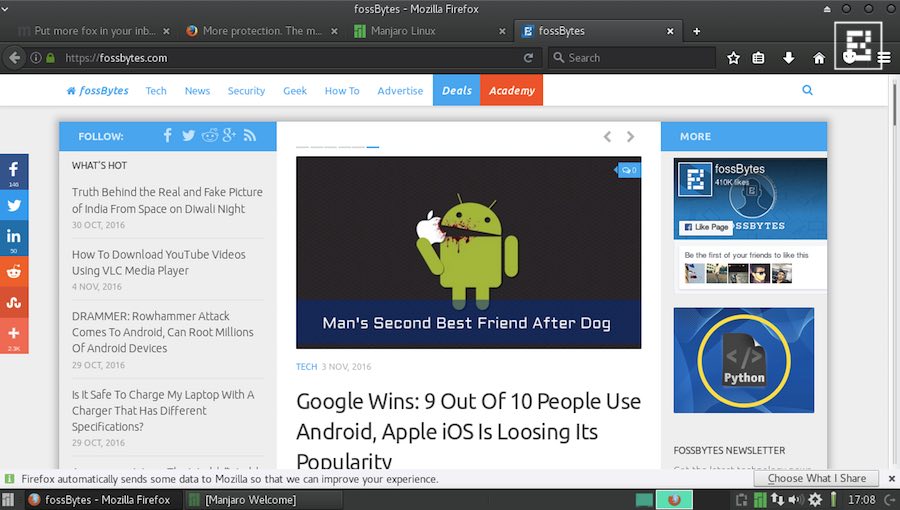 Apart from these regular versions, three community editions of Manjaro Linux 16.10 are also available for download. These versions are–Manjaro i3, Manjaro Deepin, and Manjaro Cinnamon. In upcoming days this list is expected to grow. The regular versions can be grabbed from here.
Did you find the latest Manjaro release interesting? Don't forget to drop your feedback in the comments section below.
Also Read: Linux & Open Source News Of The Week