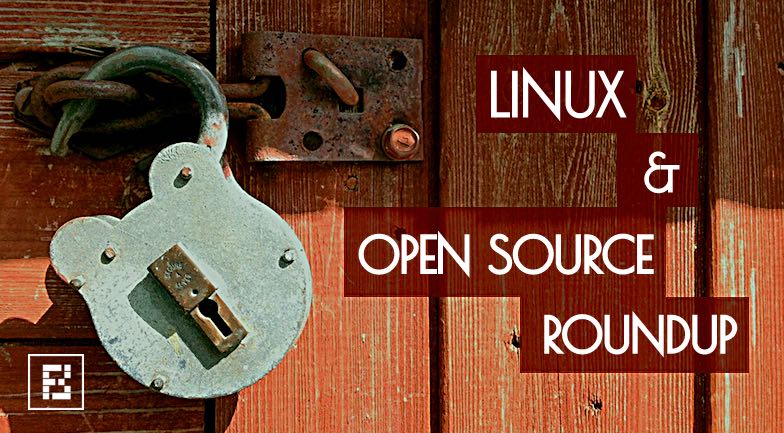 Short Bytes: Apart from the Apple and Microsoft event buzz, this week we also read about some big updates from Linux and open source world. Microsoft released its open source machine learning toolkit, Mozilla announced a new browser engine for Firefox, and we also got to know about the next Linux Mint release. To know more, read our Linux & Open Source Weekly Roundup and stay updated!
Linux and open source news
Linux 4.9 is going to be the "biggest ever" Linux release
Linus Torvalds has revealed that Linux 4.9 could be the biggest ever Linux release in terms of the commits. He also fiddled with the possibility of making Linux 4.9 an LTS release.
Microsoft working on an open 3D file format
At its Surface event, Microsoft made clear that it envisions the future of Windows in 3D and showed off its latest efforts in the form of 3D Paint and new VR headsets. Microsoft has also announced that it's joining the 3D Formats working group at Khronos to collaborate on its GL Transmission Format (glTF), which is also being called the JPEG of 3D.
Remember "Linux blocked on Lenovo" controversy? Well, it's resolved
Last month it was reported that some Lenovo Yoga laptops were refusing to work with Linux due to some "Microsoft Signature PC" agreement. Now, Lenovo has issued a BIOS update that would result in a better Linux compatibility. More details here on Lenovo forum.
Microsoft releases open source toolkit, adds C++ & Python support
Microsoft has used its CNTK toolkit to create a new system that understands the conversations just like humans with a low word error rate (WER) of 5.9 percent. Named Microsoft Cognitive Toolkit, it can now be used as a library with C++ and Python APIs.
Ubuntu 17.04 Zesty Zapus Daily Build ISOs available
The Daily Build ISO images of Ubuntu 17.04 Zesty Zapus has been made available for testing. The users can download them from Canonical's servers. However, one shouldn't expect much changes in the distro at the moment.
Mozilla Quantum is the new browser engine for Firefox
Mozilla has announced a new project named Quantum. It's the next-gen web engine for Firefox users that builds on the Gecko engine as a foundation. It'll leverage Rust and high-performance components of Servo, bringing more parallelization and GPU offloading to Firefox.
Linux kernel 4.7 reaches end of life
With the announcement of Linux 4.7.10 kernel, Greg KH has announced that kernel 4.7.x series has reached end-of-life. The users are now advised to either update their systems to kernel 4.7.10 or move to Linux 4.8.
Linux Mint 18.1 Serena coming in November/December
The second release in the Linux Mint 18.x series, i.e., Linux Mint 18.1, is codenamed Serena. The new release will arrive in November/December and remain supported until 2021.
Google's Dart language makes a comeback
While Dart hasn't been able to kill JavaScript, it's used a lot in Google's internal applications. In the latest blog post, Google has outlined the improvements being planned for the language. The tech giant is looking to revive and publicize it as a language for mobile app development. You can read more on Google's Dart blog.
Did you find this article helpful? Don't forget to drop your feedback in the comments section below.
Here's last week's open source and Linux roundup