After the official reveal of the Porsche Taycan and Volkswagen ID 3, the Lamborghini electric car is on its way. The VW Group owns Audi, Porsche, Lamborghini, and several others, so it was only a matter of time before all of them turned electric.
The news of the upcoming Lamborghini electric car comes from an interview with Lamborghini R&D Head, Maurizio Reggiani, conducted by Autocar.
According to him, the Lamborghini electric car will launch in 2025. It takes four years to develop a car from scratch to finish, so the development process for the said EV will begin in 2021.
Commenting on the 2025 launch window of the Lamborghini EV, Reggiani said – "timing is right." The EV will be a Grand Tourer inspired by the design language of the Lamborghini Urus SUV and canceled "Estoque" concept introduced in Paris during 2011.
Lamborghini Electric Car Specs, Features, And Release Date
The Lamborghini electric car will be the fourth vehicle in the company's lineup and the first EV ever made by the company. According to Reggiani, the EV won't be a mid-engine nor a front-engine car but will instead feature "something far more radical."
The EV from Lamborghini will make use of the different platforms recently introduced by Audi in collaboration with VW. The recently launched Porsche Taycan, a four-seater electric sedan, utilizes the J1 platform to deliver blistering performances. Lamborghini could use this platform to develop its electric car or they can use the brand new PPE concept, which is only reserved for ultra-high-end luxury vehicles.
Using the technology from Lamborghini's sister companies will allow them to save a lot of money, says Reggiani.
The PPE platform is also quite flexible and can be used to make a sports car as well as an SUV.
According to Reggiani, the performance of the electric car will be an important factor in its development. "We must be fast but not quite in the same way as we need to be in our super sports car." He said and assured the readers that the fourth model will be a little bit different.
According to Autocar, the Lamborghini electric car will likely have a 350-mile range and an acceleration of 0 to 62 mph in under 3 seconds. These are educated guesses based on the maturity of EV technology by the year 2025.
Explaining the late launch of the company's EV Reggiani said that "before we can shift our focus to electric we will need to establish and consolidate the Urus line."
Lamborghini Urus is a profit maker for the company. The luxury SUV helped the Italian-based automaker to nearly double its sales in the first half of 2019. In countries like India and Russia, the Lamborghini Urus is one of the best sellers. A total of 4,553 vehicles from Lamborghini were sold this year and around 60% of them were Urus.
"It took 10 years to establish our V10 model, from when Gallardo launched in 2003 through to Huracan," said Reggiani. "We need to do the same with Urus."
Tough Competition And Legislation Ahead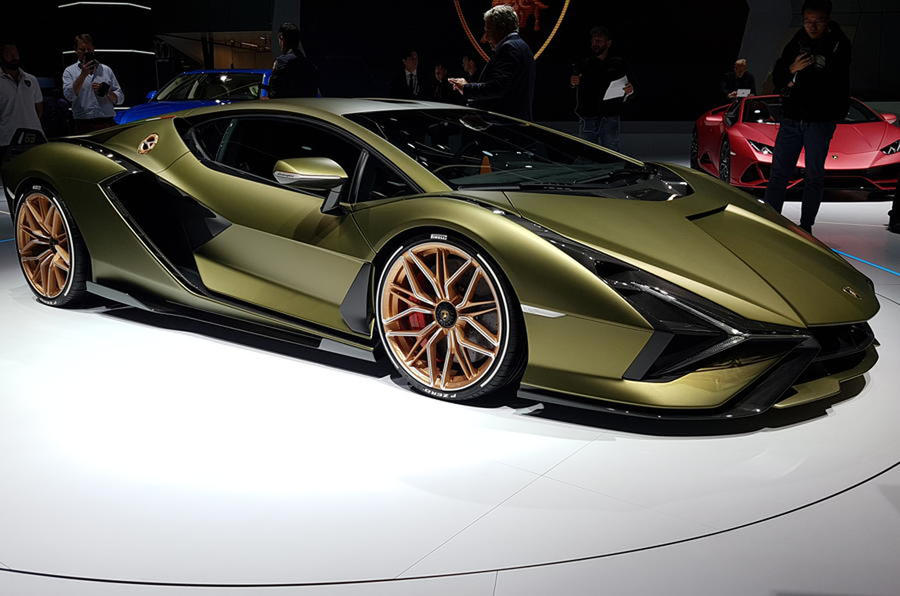 It is not only competition from the likes of Tesla and Rivian, which is prompting Lamborghini to shift to EVs but also new legislation from the government. New EU laws require manufacturers to have some sort of electric vehicle or hybrid vehicle in their lineup to meet certain cumulative emissions standards.
That's why Lamborghini recently launched Sián, the company's first-ever electric hybrid car. It produces a whopping 808 HP using a 6.5-liter V12 engine working in collaboration with a 48V electric battery. One really cool thing about the Sián hybrid car is that the electric power produced isn't stored in a lithium-ion battery. Instead, a supercapacitor unit, lighter and more powerful than a battery, does the same job.
However, companies like Rivian and Tesla are already two steps ahead of traditional automakers in terms of battery technology. The upcoming Tesla Roadster boasts some outrageous specs including 600-mile range, 0-62 mph acceleration time of 1.9 seconds and a lot more. Tesla cars also get an increased range and power overtime courtesy of Over-The-Air (OTA) updates, which the company provides regularly.
Rivian is also building its electric SUVs to have around more than 400-mile of battery range, autonomous driving capabilities, and an affordable price tag.
The abilities of these manufacturers are only going to get better as time passes. The battery technology is continuously improving. From a battery capable of running a million miles from Tesla to new chips that redirect battery energy and improve range.
So the 2025 launch date for Lamborghini Urus might benefit from a technical standpoint as the company will gain access to a host of advanced technology. On the other hand, it will be very difficult for the Lamborghini to establish dominance in a market that is already filled with affordable and luxury electric cars offering unmatched performance.