Rivian Electric SUV (R1S) and Truck (R1T) have been on the waiting list of many EV enthusiasts. The exclusive feature that sets the Rivian electric SUV and truck apart from Tesla is their non-luxury appeal. Surprisingly, this is something that a lot of current Tesla owners want.
According to a new video by the Youtube channel "Like Tesla" hosted by Kim, the new Rivian Electric trucks and SUV bring a much-needed variety to the EV space.
Kim recently attended a special event at Rivian during which several new details about the company's electric SUV and truck were revealed.
Rivian Electric SUVs and Trucks New Features Revealed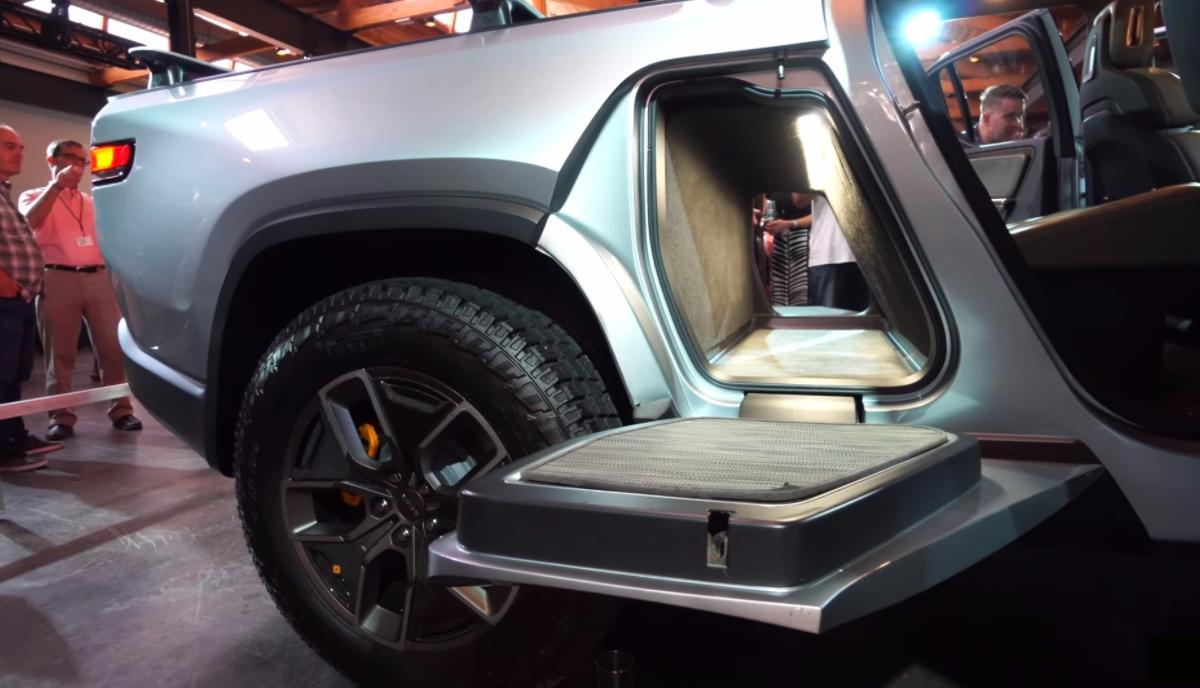 During the event, we peak into several features of the Rivian Electric truck. First up is the gear tunnel, which is a hollowed-out space beside the rear door with 350L of space. The lid of this tunnel can be used for a variety of purposes like for a place to sit to tie your shoe, as an instant table, etc. The Youtuber confirmed that the accessories for the gear tunnel will arrive shortly.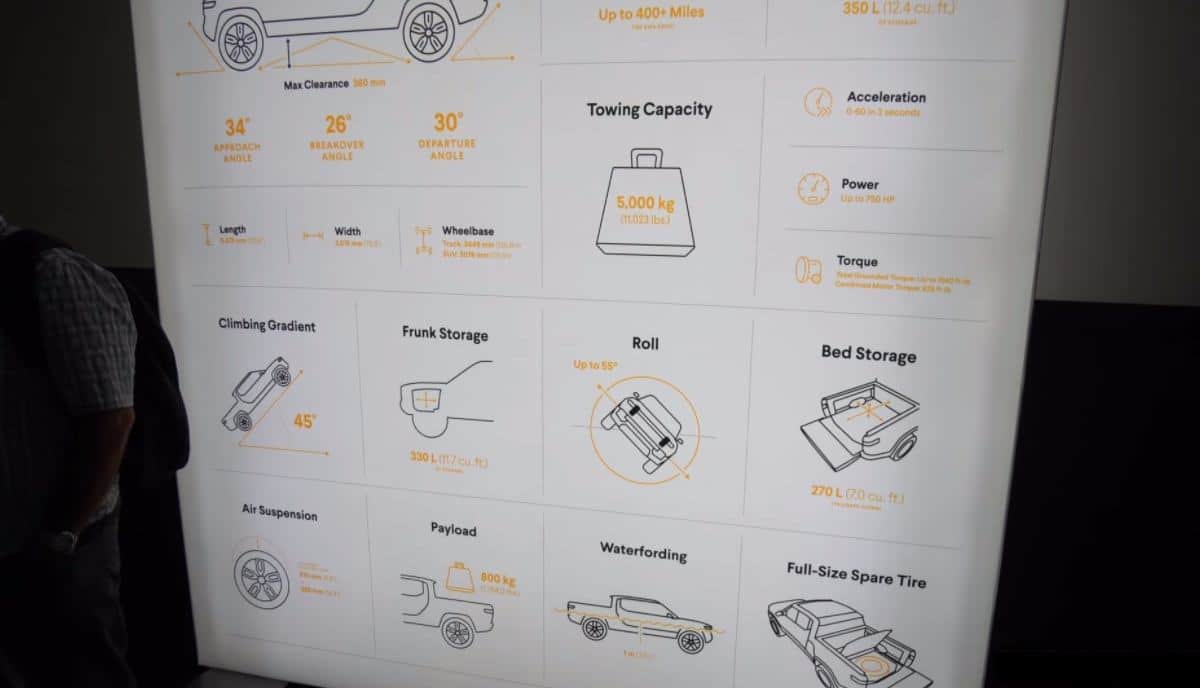 The front hood and boot panels are electrically operated and can be opened or closed via the official Rivian app. As shown in the image, the Rivian electric truck will come with an off-rode mode, up to 400+ miles of range, 11,023 lbs (5,000 kg) of towing capacity, along with 750 HP.
Similar to a Tesla, the Rivian electric SUV and trucks will come with a bunch of easter eggs built-in.
CEO of Rivian Loves Tesla
Kim also managed to get a few precious insights regarding the new EVs from the CEO of Rivian — RJ Scaringe. When asked about Tesla and "what makes Rivian a cool car?" Scaringe said that he loves Tesla, but he seems to think that there are different "tradeoffs" in different vehicles.
Scaringe gave the example of Jeep and other off-road vehicles and their advanced inefficiency in some areas. Meanwhile, the Rivian electric truck performs great on the mud and off-road while being really good on the tarmac as well.
"What we're doing is really good on-road and really good off-road and also of course really efficient," said Scaringe.
When Kim inquired about the availability of charging stations, Scaringe mentioned that they plan to set them up soon. "We haven't announced anything but we're building some of our own," Scaringe said.
He also hinted at the possibility of having a partner company to help them out with charging infrastructure.
Why Are People Interested In Buying Rivian Electric SUVs?
Several buyers of the Rivian electric SUV also own a Tesla. These guys aren't looking for Tesla killers, but in fact, something that is different from that.
"Tesla has a luxury image. People want to spend money but don't want that image. They're (Rivian) building a crossover between Tesla and Range Rover," said a Tesla owner who has also pre-booked a Rivian electric truck.
"I don't believe in Tesla killers and I want to see some choices." is the usual sentiment among Rivian buyers. Needless to say, it is not only the personal buyers that want something new in the EV market, but corporates are also eyeing the new electric vehicles.
Rivian recently received an order to make 100,000 electric delivery vans from the tech giant Amazon. Jeff Bezos led Amazon has already invested $700 million dollars into Rivian, along with Ford and Cox Automotive.
With the official reveal of Tesla Pickup truck (Model B) in November 2019, the competition in this segment is set to soar.