Being one of the best and non-derivative KDE focussed Linux distros, KaOS has launched the new version KaOS 2020.02 with major new features after a span of six years.
KaOS is an open-source rolling distro built from scratch. It ships with Linux kernel and best-fit package manager, Pacman.
What's New In KaOS 2020.02?
KaOS 2020.02 is a conservative OS that mostly focusses on one desktop environment (KDE), one toolkit (QT) and one architecture (x86_64). And, for providing high-quality applications, KaOS limits the size of repositories with development around the KDE.
The latest v2020.02 targets the installation of unnecessary applications. Hence, if you don't use an office productivity application quite often, you can now choose whether or not to install an OfficeSuite.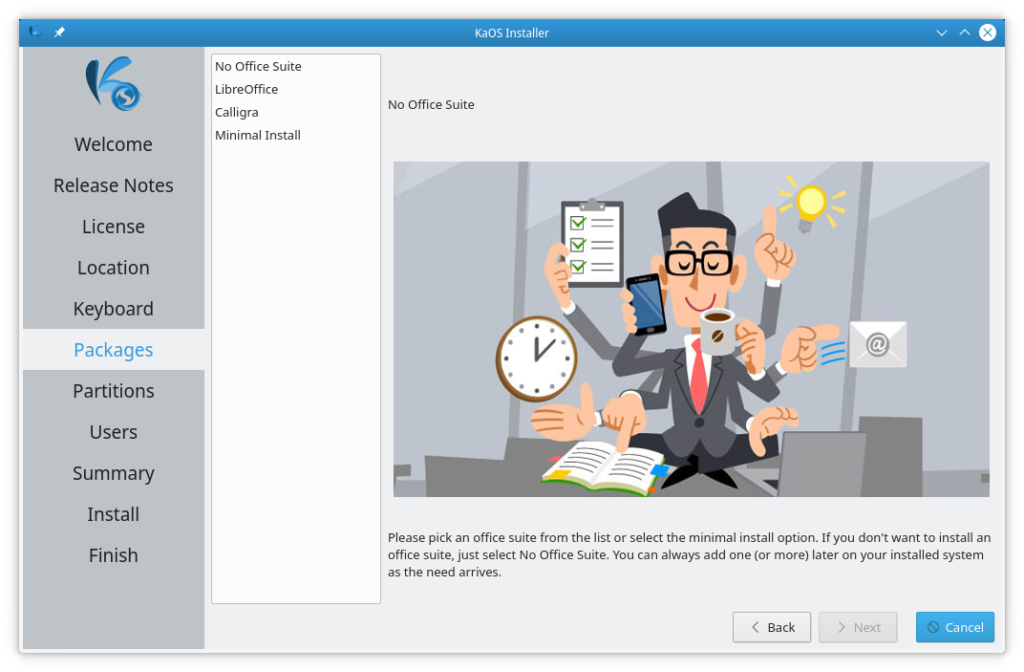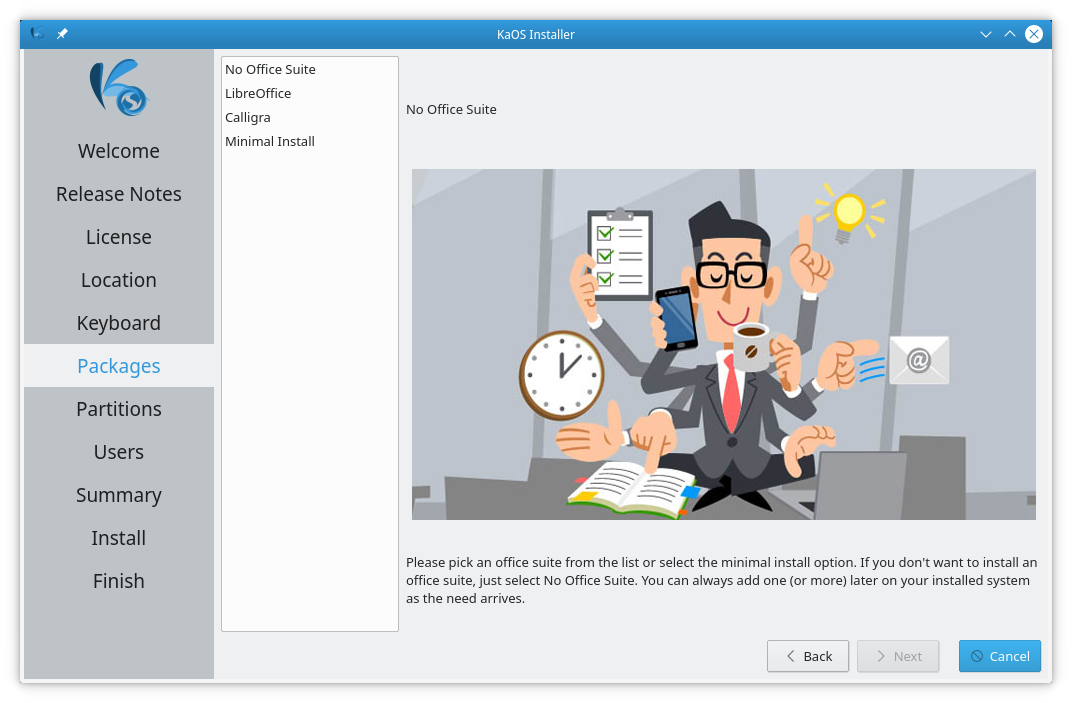 Furthermore, you can go for minimal installation that includes only required applications such as file manager, text editor, and simple web browser.
KaOS also gives you the option to pick your desired applications from six common groups. For example, you can choose between Chrome and Firefox from the web browser group.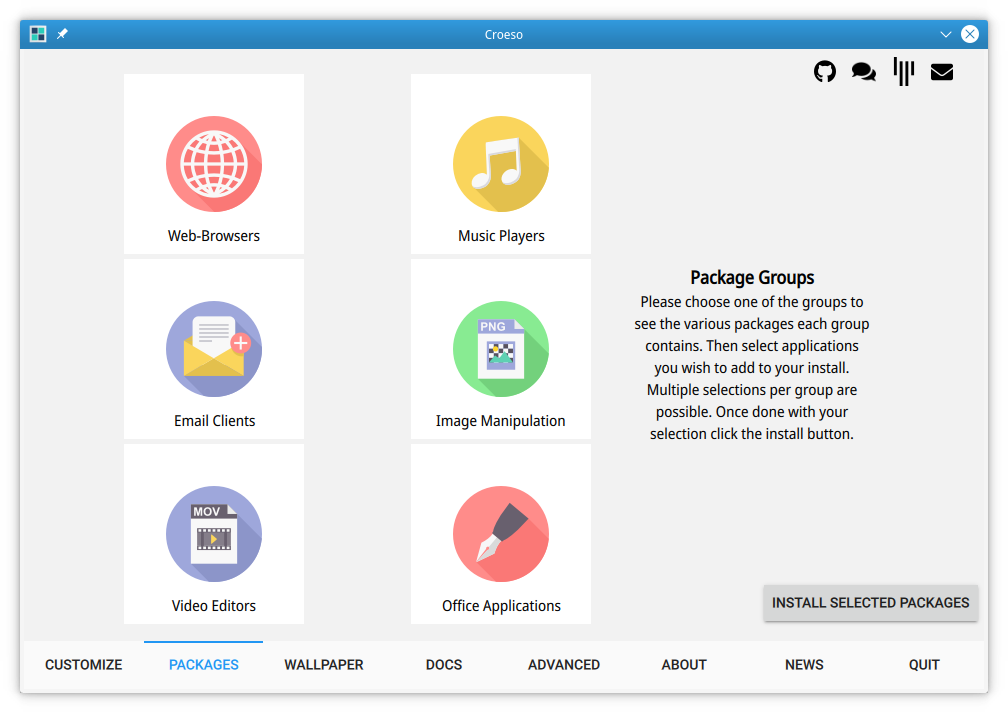 Redesigned Theming And Style
Midna is the default theme used in KaOS 2020.02. For providing better application style, the KaOS shifts from QtCurve to Kvantum theme engine.
In this release, systemd-bootloader also gets a new theme with the removal of a previous black and white layout design.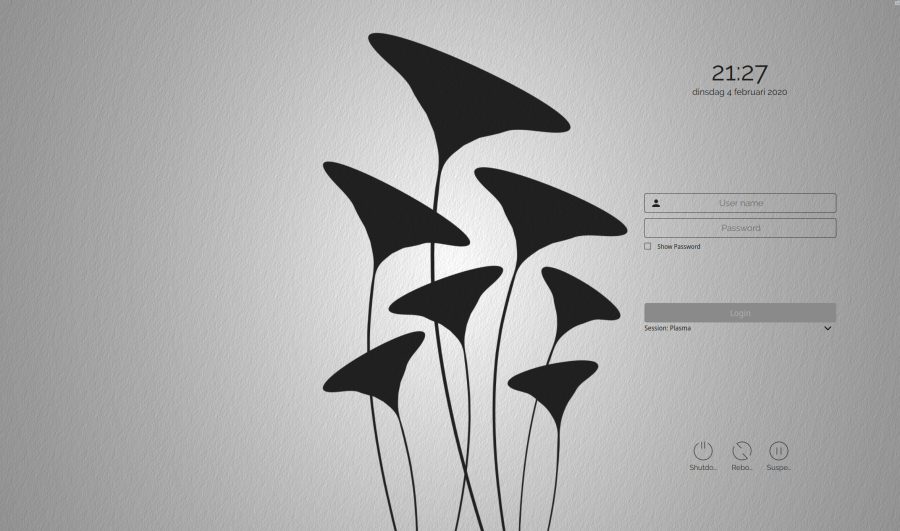 Talking about the KDE desktop environment, Plasma now includes a new Global Edit that you can enable by right-clicking on an empty area of your desktop.
Using global edit, you can customize your current layout with changes in notifications system, and system settings.
Other applications get updated to the latest versions such as Firefox 73.0.1, Chrome 82, Thunderbird 68.5 and GIMP 2.10.18.
Here is a brief list of more new features added to KaOS 2020.02:
New module for Calamares installer
ZSTD, new package compression standard
Linux Kernel 5.5.6
Integrity verification of written USB flash drive
LibreOffice as default Office app
For more details, you can read the official release notes from here.
Installing KaOS 2020.02
If you're an existing user of KaOS, you don't need to download or reinstall the new version. You can run the following command for the system upgrade.
sudo pacman -Syu
New users can download the ISO images of KaOS 2020.02 from the official site here.
Note: KaOS does not support Unetbootin or Rufus
To create a bootable media, you can follow the instructions given here.