The biggest video platform YouTube is like a portable cable TV that you can access anytime you want to. All you need is the internet and a device like a smartphone or a laptop to stream videos on it.
However, there are times when you really want to watch a video but you don't have internet connectivity. For such events, the best option is to save videos offline beforehand with Free Video Downloader for YouTube.
There are several websites online that promise to help you download YouTube videos. But most of them are just marketing gimmicks that pester you to buy a paid tool, install additional software for data collection, or just try to show you extra ads for revenue. So, today we shall talk about Free Video Downloader for YouTube that lets you save YouTube videos completely free of cost and without signing up.
Note: Please use this tool only to download the videos for your private use.
Free Video Downloader for YouTube: Save YouTube Videos Instantly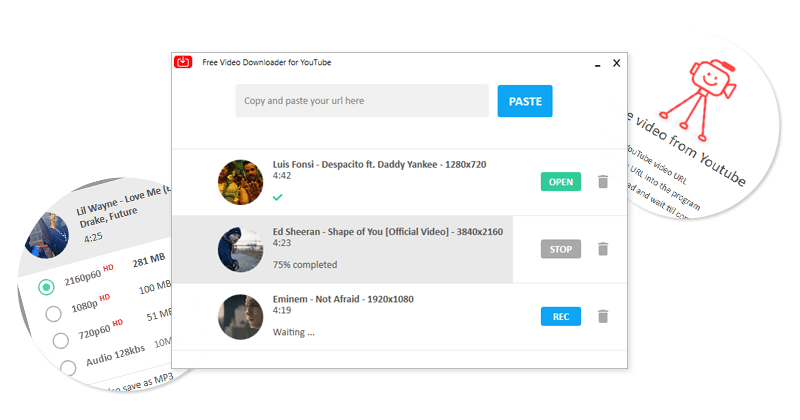 First of all, let me clarify that this YouTube downloader is available as an application for Windows operating system only and it has no web versions. You can download the application from its website and install it easily within just a few clicks. Once you launch the application, the first thing you'd notice is its clean and simple UI.
Another great thing about Free Video Downloader for YouTube is that you don't need to create an account at all or pay anything — just install it and start saving YouTube videos instantly.
With this free YouTube video downloader, you can save videos in MP4, WMV, WEBM, MP3, M4A formats in the best HD quality. Apart from YouTube, you can download videos, music, playlists from several other websites such as Vimeo, Facebook, TikTok, DailyMotion, Tumblr, Flickr, etc.
How to save videos through Free Video Downloader for YouTube?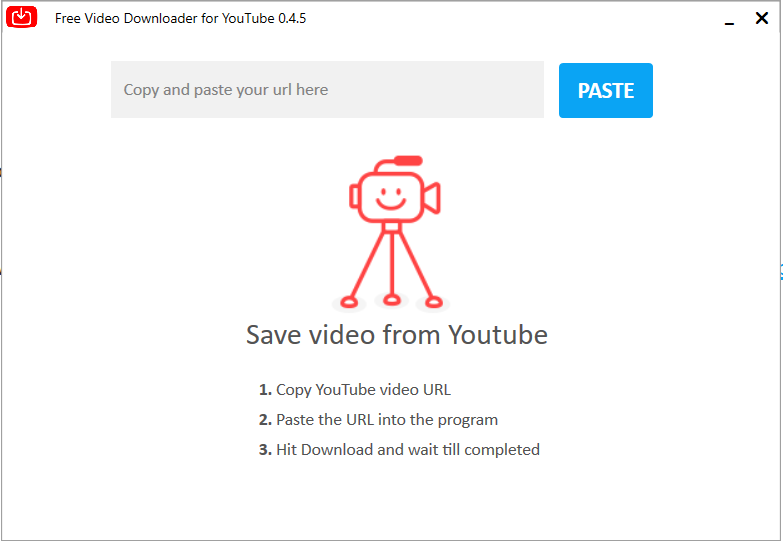 There is only one field in the app where you are supposed to copy and paste the URL of the YouTube video you want to save.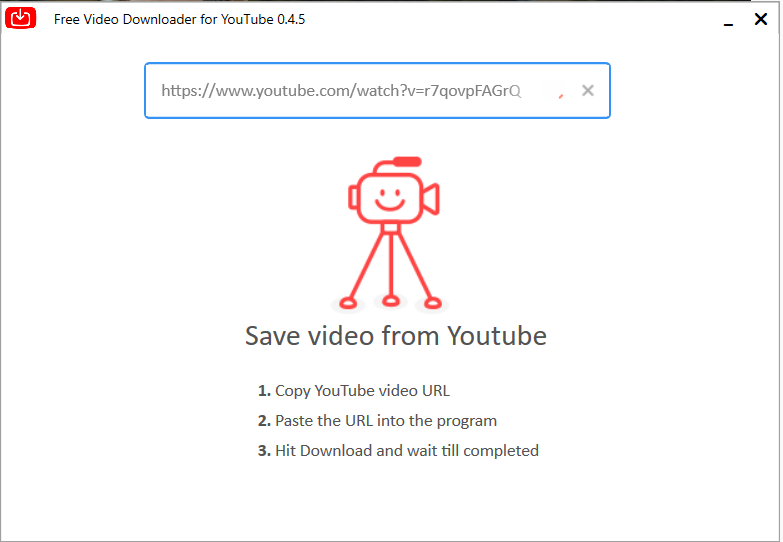 Once you paste the URL in the box, the application will detect the video automatically and offer you a list of options to choose from.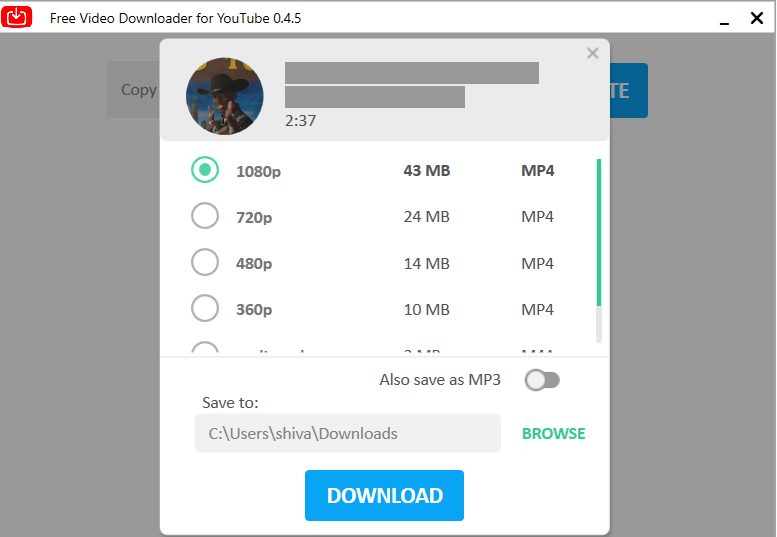 In the options, you can choose the download quality of the video from 360p to 1080p, 2K, 4K, 8K UHD with 60 FPS. There is also an option to "save as MP3" the same video which allows the app to download both the video and audio version. After that, you just need to specify the download location of the file, which is Downloads folder by default.
Once you have done all of the above, hit the 'Download' button to download YouTube videos for free.

You can now choose to play the video/audio from the app itself or in some other player.
Final Impressions
Free Video Downloader is exactly what the name suggests — a free video downloader for downloading videos. There are no extra options to confuse you which makes it pretty easy to use. The application is lightweight and downloads YouTube videos quickly.
Other notable features of Free Video Downloader for YouTube are:
No ads
No speed limits
No task limits
Unlimited playlists video and MP3 music downloads
Regular software updates and feature upgrades