Last year, Linux grew at a tremendous rate thanks to Valve's Steam Deck paving the way for Windows users to try out gaming on Linux. However, there's still one major challenge that everyone has to go through i.e, choosing from tons of Linux distributions. It is also one of the best things about Linux that you can choose and settle on the one that satisfies your needs.
That's precisely why we've prepared this Linux distribution list to lift the burden of trying all the distros to save you time. Some distros perform better at one kind of task, and some are all-rounders, and so on. So, let's get started with the best Linux Distro List for 2022.
11 Best Linux Distros For 2022
1. Best Distro For Windows Users And Beginners: Linux Mint
The popularity of open-source software and Linux is rising with each passing year, and more people are learning Linux. For those users, selecting a Linux distro with a smooth learning curve is of primary importance. This ease-of-usage is the most worthy point kept in mind while recommending a Linux distro for beginners. You can read my complete list of recommended Linux distros for beginners.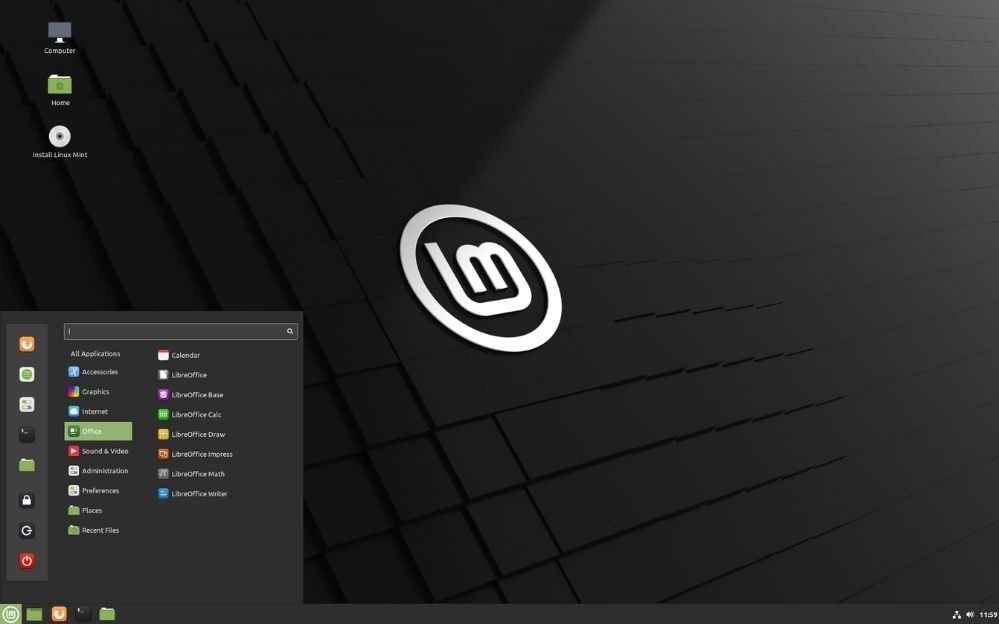 Linux Mint is one of the fastest-growing Linux distros around and is a lot better for beginners than Ubuntu. If you want to know more about Linux Mint Vs Ubuntu differences, do make sure to check out our Linux Mint vs. Ubuntu article.
Added to that, Linux Mint has established itself as a perfect replacement for the Windows operating system with its nearly-perfect desktop experience. Another reason why it's the best distro is; you don't need to spend a lot of time installing the distro and packages before you can get some real work done. It doesn't have a heavier footprint, which makes it great for old PCs as well.
Why is Mint best for beginners?
Easy-to-use Cinnamon desktop
Large, supportive community
Easier to run on Old hardware
Visit the Linux Mint website to download the official ISO.
Best alternatives to Linux Mint:
Ubuntu
Zorin OS
Linux Lite
Pop!_OS
2. Best Linux Distro In 2022 For Beginners And Experienced Users: Ubuntu
A Linux article cannot be called a Linux article unless there's Ubuntu mentioned in it. For a lot of beginners and experienced users, Ubuntu and GNOME is a match made in heaven. The more recent OS versions have added a mammoth list of new features and improvements that, after glancing, even a typical Windows user would want to switch.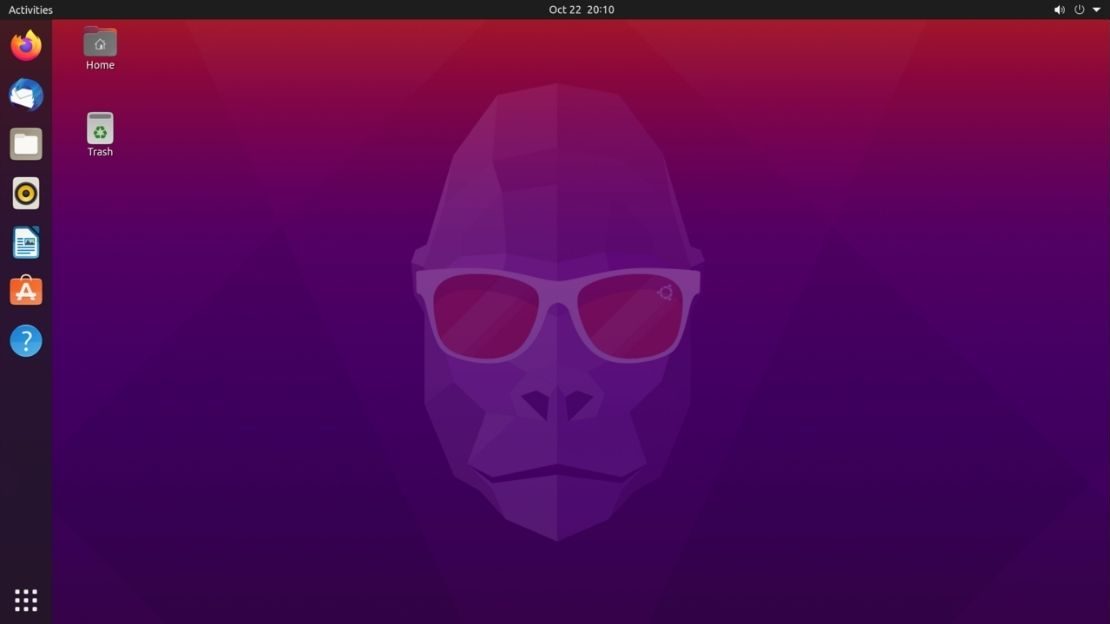 Not to mention the community at large will always be there to help you if you get stuck. That said, no matter what you intend to do, you can do it easily on Ubuntu.
Why choose Ubuntu?
Active user community
Highly stable
Easy to use. Suited for beginners and intermediate users.
To get its ISO images, visit the official Ubuntu Website.
3. Linux Distro In 2022 For Gaming: Pop!_OS
The gaming scene on Linux has significantly improved over the past few years, and it'll only get better in the coming years. Thanks to the Proton compatibility layer, more than 50% of the top 10 games and more than 73% of the top hundred games are already playable on Linux.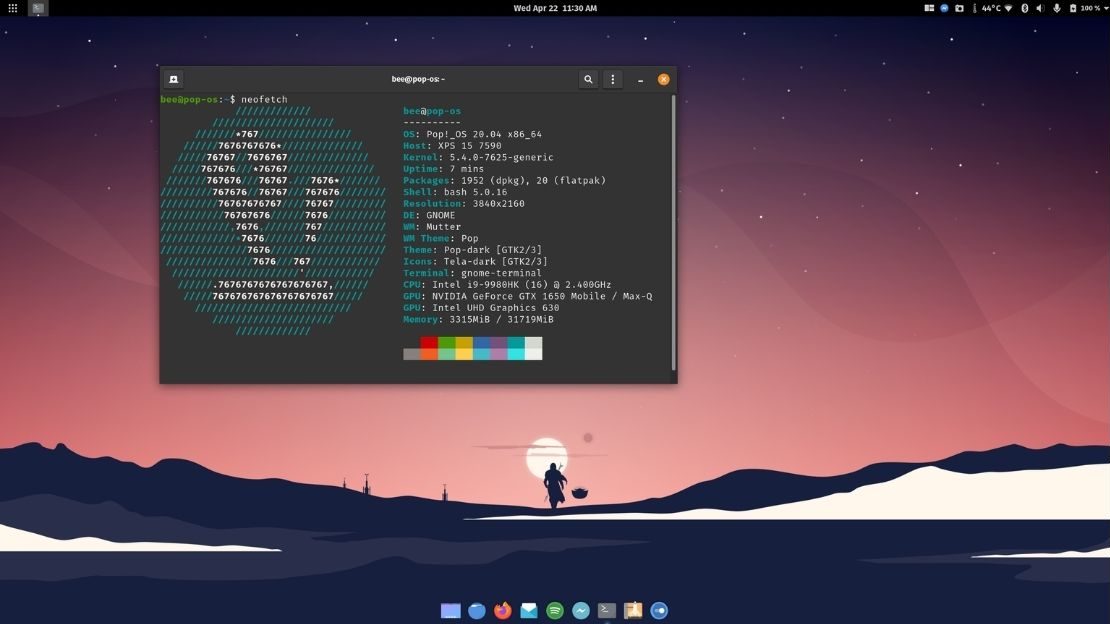 While there are many "gaming-specific" distros enough to overwhelm you, Pop!_OS is a distro that many people in the Linux community, including me, prefer. That's mainly due to two different images users can download – one for AMD/Intel GPU and the other that comes with Nvidia drivers. It is also the best Linux Distro for laptops.
Want to learn more about the state of gaming on Linux? Read our Here's how to choose a Linux Distro for Gaming article. Also, if you're searching for more gaming distros, our 13 Best Linux Gaming Distros article might help you choose the right one.
Pros:
Pre-installed graphics drivers for Nvidia and AMD
Excellent community support
User-friendly
Cons:
Event the slightest UI changes will need GNOME Tweaks app.
Most people are not a fan of GNOME. However, the Pop team is developing their own desktop environment; so, this might change in the future.
Other distros for gaming:
GamerOS
Manjaro Linux
Ubuntu
4. Best Linux Distro In 2022 For Ethical Hacking: Kali Linux
When it comes explicitly to the best Linux distros for ethical hacking purposes, there's absolutely no match for Kali Linux. It comes with hundreds of useful tools that belong to different categories like vulnerability analyses, wireless attacks, web applications, exploitation tools, stress testing, forensic tools, etc. Based on the Debian Testing branch, most of the distro packages are imported from Debian repos.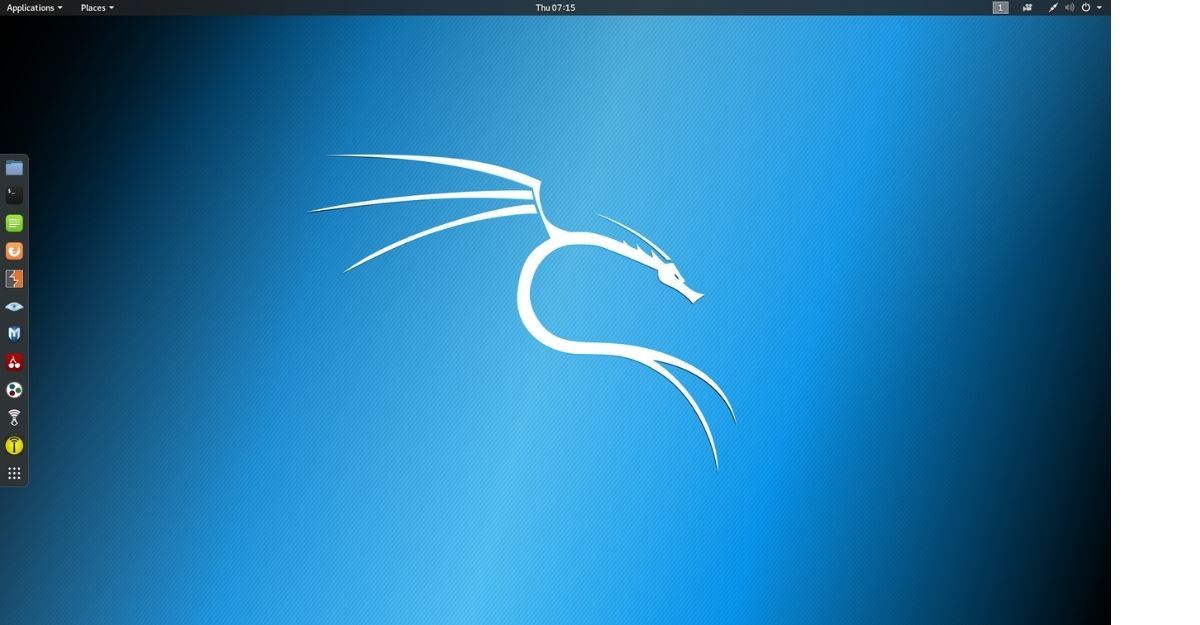 Apart from full-featured desktops, Kali can also be installed on Raspberry Pi, Chromebook, BeagleBone, etc. It's also available for Android smartphones with the arrival of Kali NetHunter.
Pros:
Tons of ethical hacking tools
Solid Debian base
Vast learning resource
Cons:
Beginners will need time to get used to the tools, and learning to use them.
Not your everyday distro that you can daily drive.
Visit the Kali Linux website for downloads.
What else to try for ethical hacking?
5. The Most Popular Linux Distro: MX Linux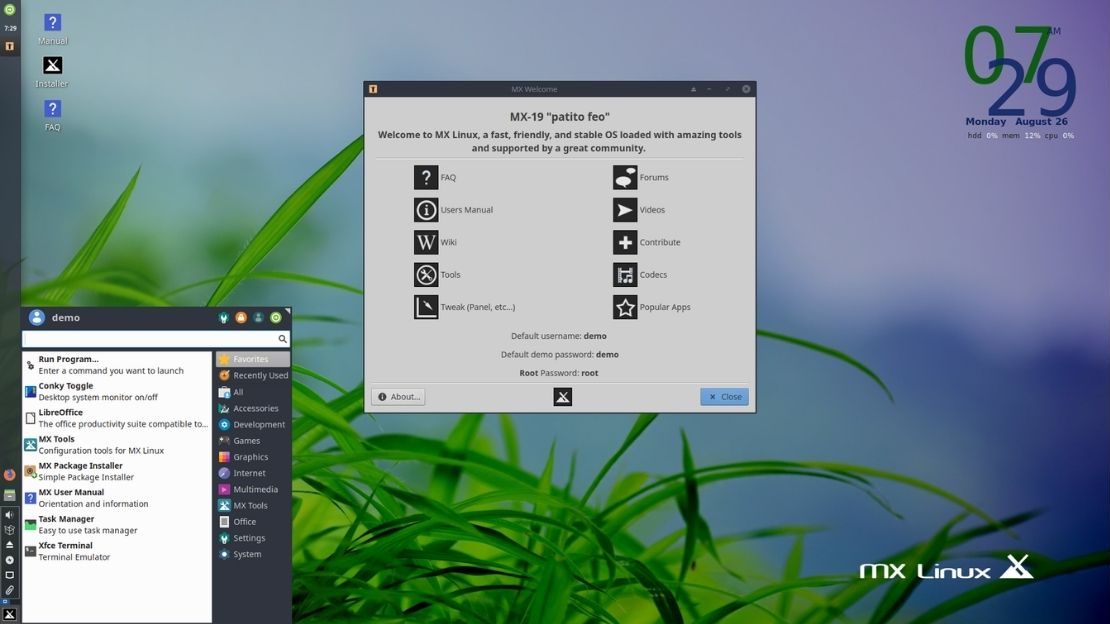 While there isn't any concrete method to measure Linux distros' growth, Distrowatch does a pretty good job of keeping track of visits to a particular distribution listing. As per their data, MX Linux has generated lots of interest among the users over the past 12 months, and it's currently ranked #1. MX Linux is a Debian-based Linux distribution that uses the lightweight Xfce Linux desktop environment. You can give it a try if you're looking for a fully-fledged operating system for everyday work.
Pros:
Clean and simple user interface
Portable installation option
Unique "midweight" category of Linux distros
Cons:
Only three variants — Xfce, KDE, and Fluxbox.
Visit the MX Linux website for download.
6. Best Linux Distro In 2022 For Programming: Solus
After booting into Solus's Budgie Desktop, the first thing you'll notice is how striking it looks and feels. While Solus is not specifically targeted at developers, it comes with many development tools pre-installed that make it one of the best distro for developers.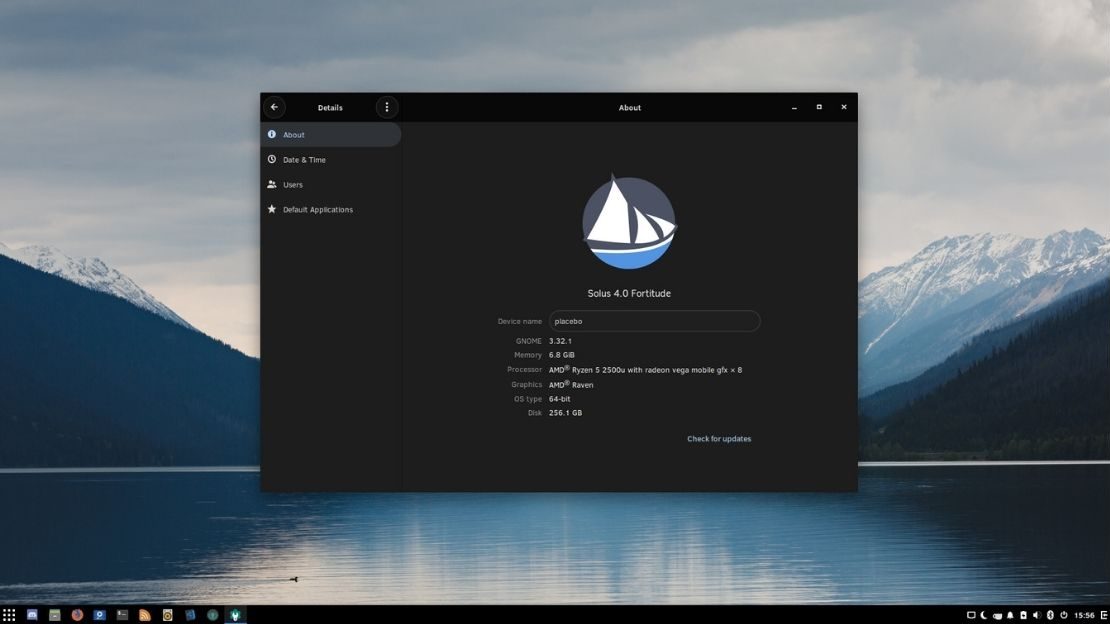 I've also mentioned it in my Top 4 Beginner-Friendly Distros That Are Not Ubuntu-Based article. The only hurdle between you and learning how to use Solus is the eopkg package manager, which shouldn't be hard to learn.
Pros:
Support for a wide variety of version control systems
Striking looks
Beginner-friendly
Cons:
Moderate learning curve
Budgie is a heavy desktop environment
Visit the official Solus website for ISO download and more information.
Some more choices for developers:
Pop!_OS
Ubuntu
Manjaro Linux
Moreover, you can check out our related articles on the best Linux distro for developers here!
7. Most Beautiful Linux Distro: elementary OS
The most beautiful Linux distro isn't a criterion that can judge an operating system's capabilities in the true sense, but it plays a major role in choosing a new distro. Thanks to the flexibility offered by the Linux ecosystem, developers can create new and appealing distros. Ubuntu-based elementary OS is the most beautiful Linux distro in my opinion and experience, known for its unparalleled performance.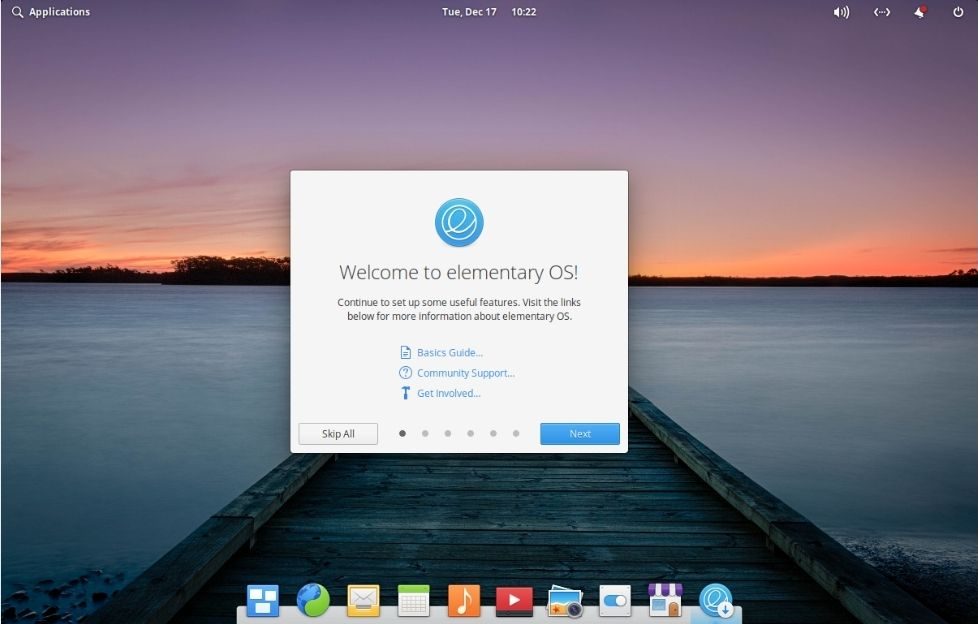 This fast and open source replacement for Windows and macOS borrows some design elements from macOS. Shipping without many defaults Ubuntu applications, elementary OS delivers a lightweight experience as well. With its Pantheon desktop environment built using Vala, GTK+, and Granite libraries, elementary OS is deeply integrated with its applications like Plank, Epiphany, and Scratch. Overall, it can be used by experienced and beginners alike to carry out daily computing tasks.
Pros:
Lightweight desktop
macOS-like appearance
Lesser bloat, slick interface
Cons:
Not very configurable
Might be heavy on older machines.
Visit the elementary OS website for download.
Honorable mentions:
8. Best distro In 2022 For Privacy And Anonymity: Tails
If I tell you that Edward Snowden uses Tails Linux distro for carrying out his communications and browsing the web, some of you might wonder what's the reason behind this choice. Some of you would be having a rough idea. As its name — The Amnesic Incognito Live System — suggests, Tails is a popular choice for secure web browsing.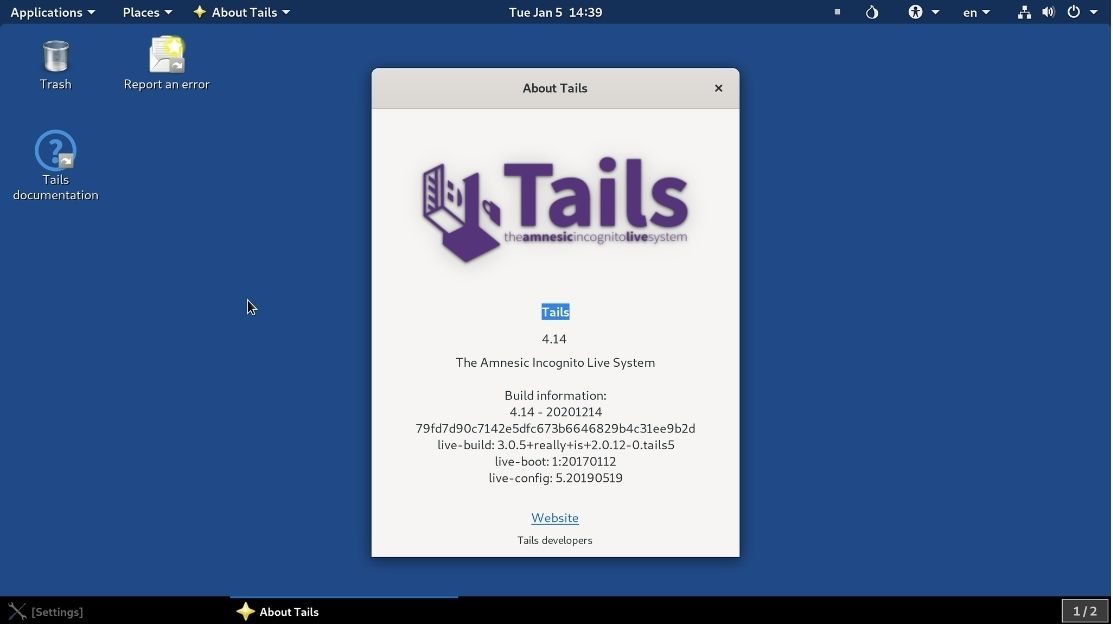 Tails live operating system can be booted on almost any computer using a DVD or USB image. This Debian-based secure distro makes sure that all internet connections are forced to go through the Tor network. With this, you end up leaving no trace on the computer. It also comes with many cryptographic tools that help you encrypt your emails, files, and instant messaging. There are other options as well for privacy-focused minds.
Pros:
Forces every connection via Tor network
Stores everything in RAM for no trace
Also suitable for general use
Built-in encryption suite
Cons:
Nothing particular that we could think of.
Visit the Tails website for download.
More options for privacy-conscious Linux users:
Whonix
Qubes OS
Alpine Linux
9. Best Linux Distro In 2022 For Enterprise: CentOS Stream
Can you imagine setting up a server on a Linux distro that's known for its instability or frequent crashes in the middle of something? The answer to this question is pretty obvious. Other factors that matter are hardware support, security, power efficiency, and optimized performance. There are many free and paid options for such scenarios, and CentOS Stream is my recommendation in this category.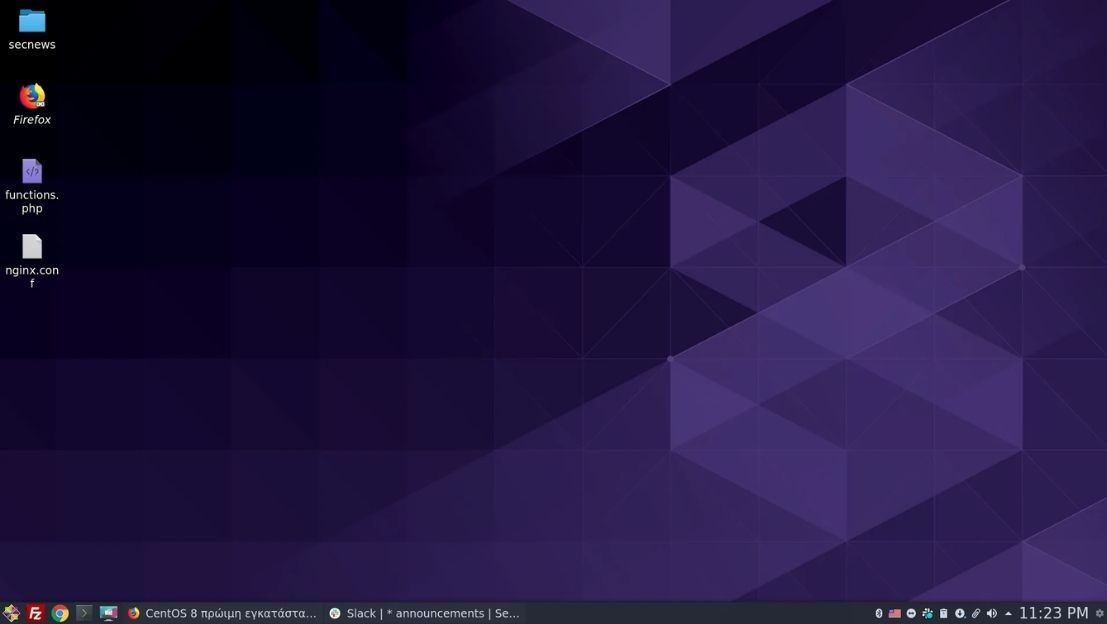 Last year, RHEL-owned CentOS came to an unexpected halt and is now independent and called CentOS Stream. Due to this, the latest release, CentOS 8's support window, was reduced to up to 2021 from 2029. However, older versions like CentOS 7 will be supported until 2024.
Pros:
Popular RPM and Yum Package Management
Widespread support across the tech industry
Cons:
Visit the CentOS website for download.
Other Linux distros for servers:
10. Best Arch-based Distro: Manjaro Linux
Manjaro Linux is my favorite Arch-based distro. It's easy to install, looks great, and strikes a perfect balance between cutting-edge software and stability. It is also perfect for people who want to get away with the hard installation process of stock Arch.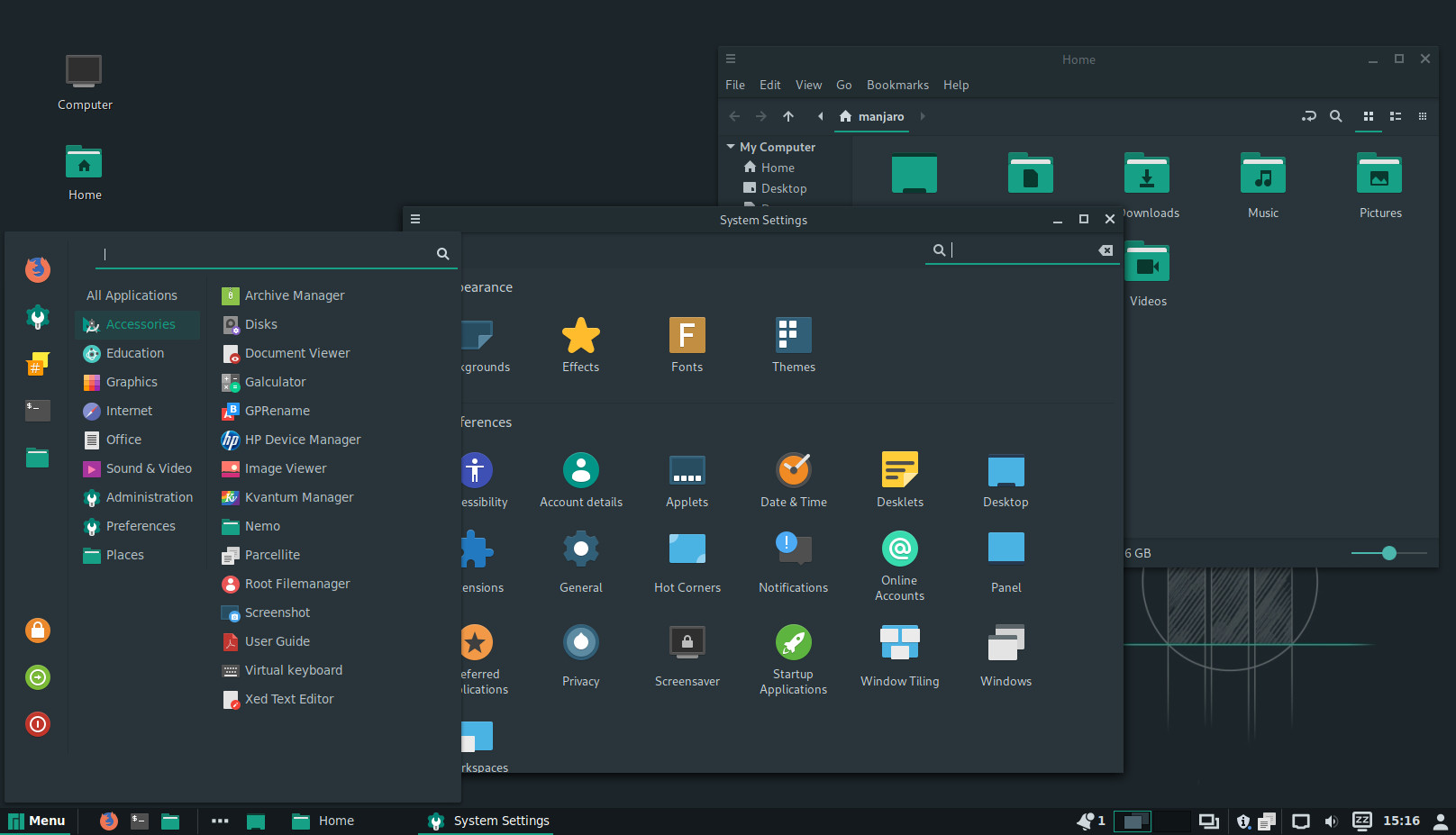 Much like Pop!_OS, Manjaro Linux is also an all-rounder. Be it gaming, development, or daily usage, Manjaro nails it in every aspect.
Pros:
Extensive Arch Linux documentation
Vast community and supportive forums
User-friendly Arch Distro
Cons:
Can be unstable at times
Slower updates compared to pure Arch
Visit the Manjaro website for download.
Manjaro alternatives:
11. Best Linux Distros For Raspberry Pi: Raspberry Pi OS
When it comes to making computing accessible to more people, Raspberry Pi has played a pivotal role in this decade. By spending as low as $10, you can get a single board computer for web browsing, learning programming, etc.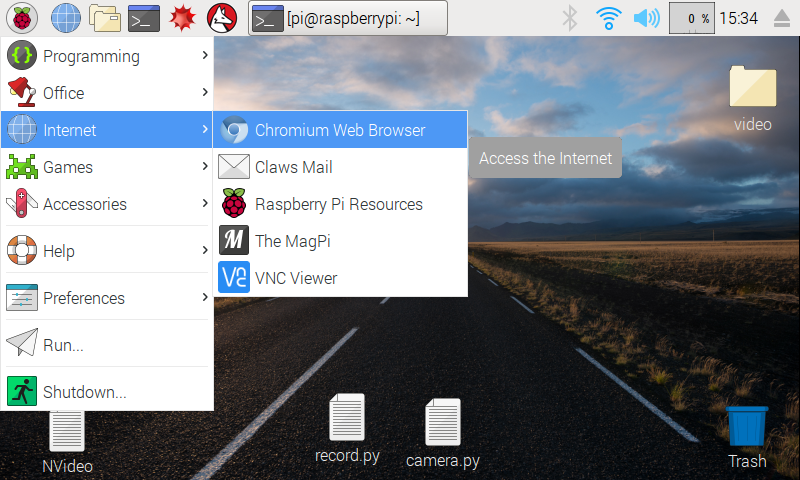 There are many Linux operating systems that you can install on this little machine, but there's no match to the in-house Raspberry Pi OS. It's the Raspberry Pi Foundation's official operating system that's perfect for beginners and experienced users. You can install it by writing it directly to the SD card or using Foundation's own NOOBS installer. Based on Debian GNU/Linux operating system, Raspberry Pi OS comes with many useful preinstalled applications that ensure that you can get started right away.
Pros:
Officially supported OS for R-Pi.
Lightweight Pixel desktop environment
Availability of a lite version as well
Cons:
No stable 64-bit variant yet
Visit the Raspberry Pi OS website for download.
Other Linux distros for Raspberry Pi:
Ubuntu MATE
Pop!_OS for ARM
Manjaro for ARM
12. Linux Distro For Advanced Users: Arch Linux
If you've spent a significant time installing and trying out different Linux distributions then Arch should be no stranger to you. While it is solely targeted towards advanced Linux users and is very hard to install, it gives users something that no Linux distribution gives, i.e., the freedom to install only the most important packages so that the install could be as clean as possible with little to no bloat.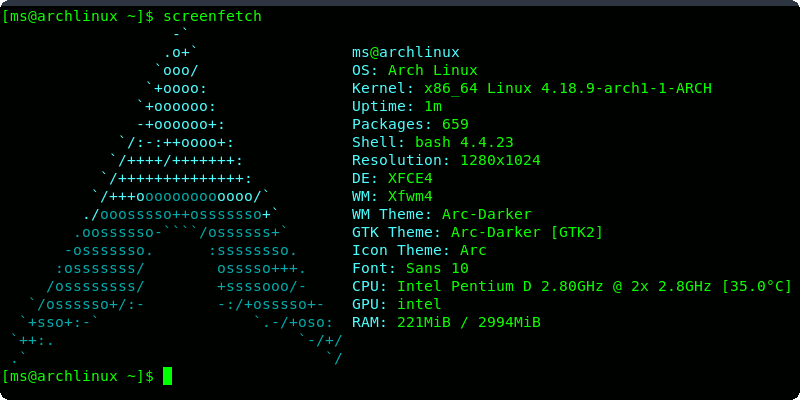 If you really want to dig deeper and learn the fundamentals of Linux as a beginner, and if you're willing to give time (Because, believe us, you're going to spend a lot of time figuring out how things work) to Arch, you can convert it to an amazing distribution.
Pros:
No bloat.
The freedom to choose your desktop environment and packages.
Great package management with pacman and AUR to quickly install any application you need.
Cons:
Can be very hard to install. Not recommended for absolute Linux beginners.
Alternatives to Arch Linux
Manjaro Linux
Garuda Linux
Didn't Like Any Of These? Linux Always Gives You More
The distros on this list are just the tip of the proverbial iceberg. Have you come across distributions that deserve to be on this list? Let us know in the comments section.