A custom Tesla Model 3 is a dream for many people. I don't know about everyone out there but popular YouTuber Mr. Beast just received a brand new custom Tesla Model 3 courtesy of ZHC.
Zach Hsieh who owns the YouTube channel ZHC, painted a custom Model 3 Performance to surprise the lovely Mr. Beast aka Jimmy Donaldson.
Here's how the entire situation played out.
Custom Tesla Model 3 Has Mr. Beast Logo As Paint Job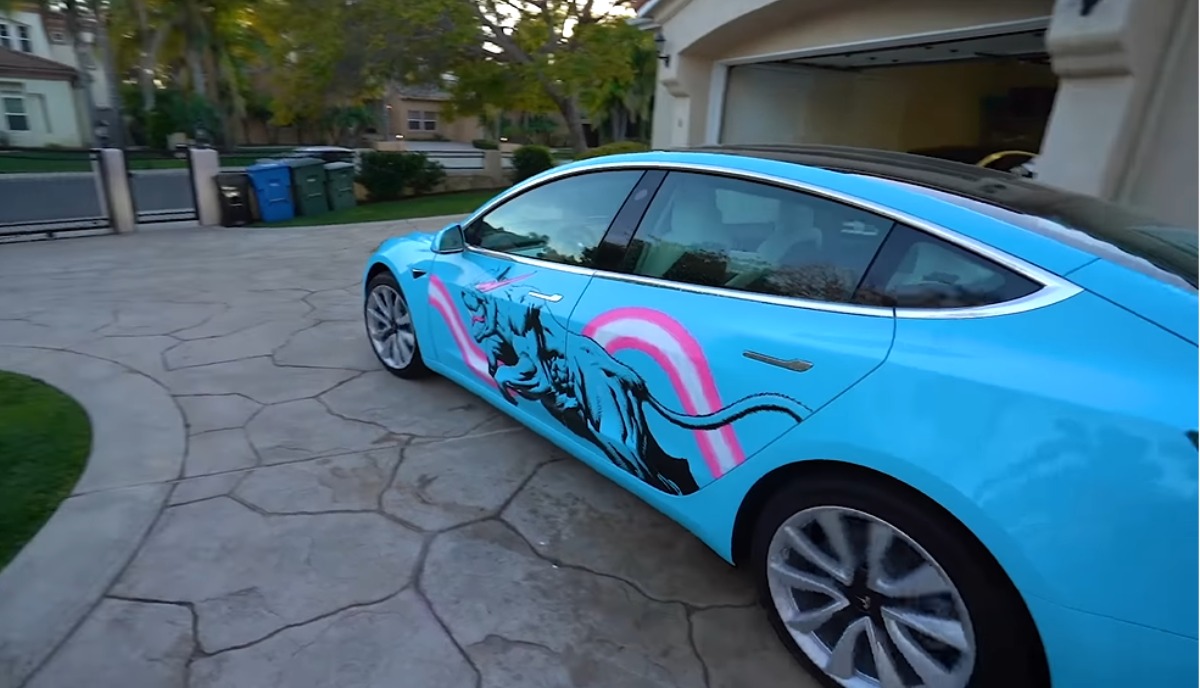 Zach is a professional artist who specializes in making awesome artworks. His YouTube channel "ZHC" focuses on a lot of videos related to drawing.
Prior to gifting Mr. Beast a custom Tesla Model 3, Zach has already gifted Jimmy with 50 personalized iPhone 11 smartphones.
In order to keep up with the "outrageous" nature of his previous endeavors, Zach decided to customize a brand new Tesla Model 3 Performance for Mr. Beast.
The Model 3 was wrapped in a light blue color because Mr. Beast's logo is of the same color. Zach also painted Mr. Beast's iconic Tiger/Leopard logo.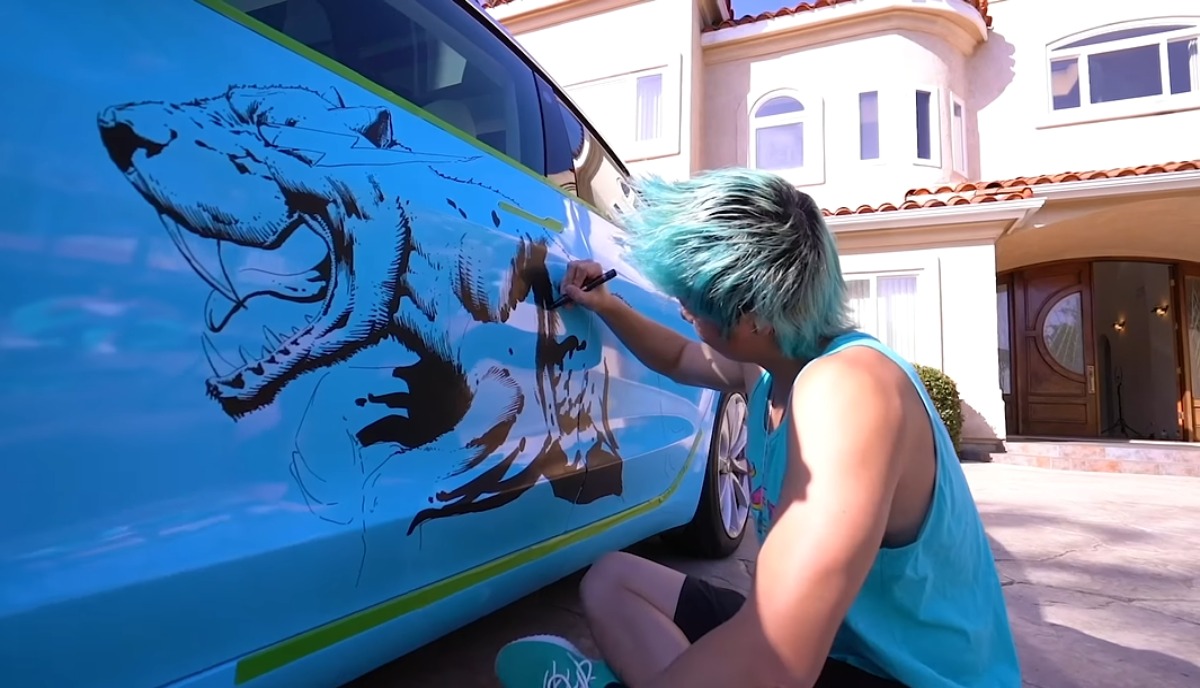 Zach then decided to drive the Tesla Model 3 all the way from LA to North Carolina, where Mr. Beast lives. I honestly think that this long trip would have been another interesting video in itself.
This isn't the first time Zach has painted a Tesla. He recently hosted a "Paint Your Tesla Challenge" for his friends. He has even gifted a Tesla electric car to several strangers in one of his videos.
Why Is Tesla So Popular With Youtubers?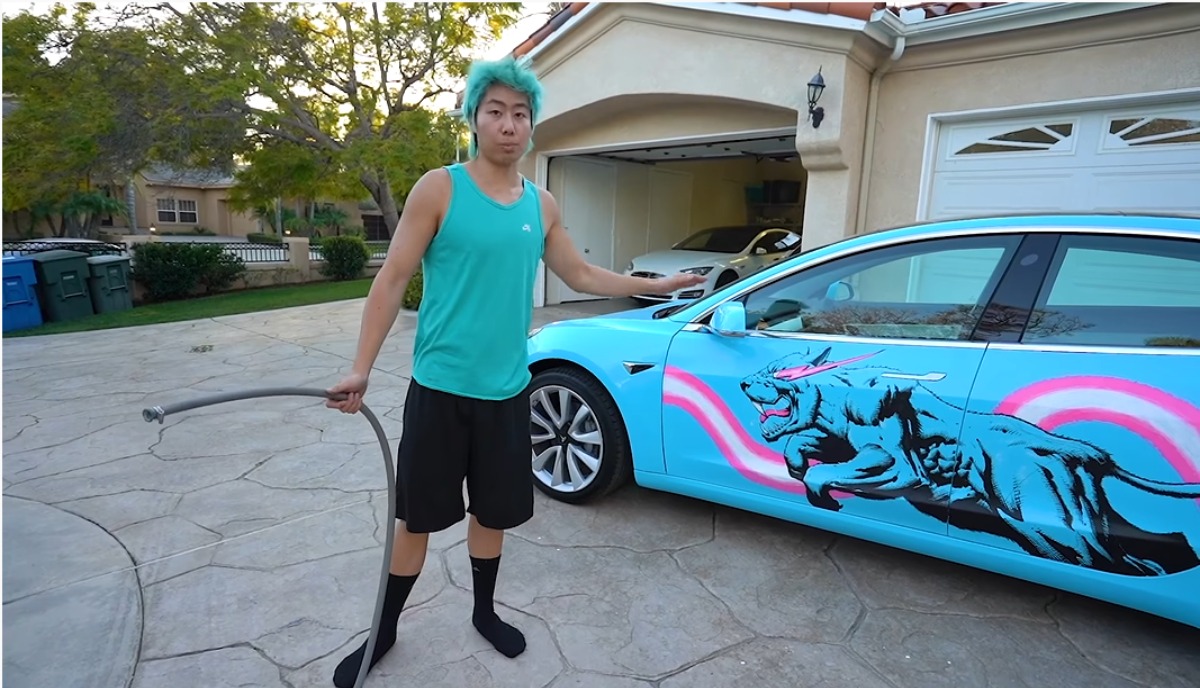 It is a topic that I'd love to talk about in detail some other time. Now, all I can say is that the tech-heavy and environmentally friendly nature of the Tesla electric cars resonated with a lot of big YouTubers because their content revolves around similar things.
Mr. Beast recently hosted the "Team Trees" competition, during which he brought the entire YouTube community together to plant 20 million trees worldwide.
Therefore any product made with a similar intent is bound to be adored by these types of YouTubers.