The KDE community bundles all its open source applications as the KDE Applications Bundle. This software suite keeps getting updated from time-to-time, bringing new features and improvements to popular apps like Kdenlive, Dolphin, Kmail, Kate, Konsole, Gwenview, KmPlot, KMail, KOrganizer, Okular, Kontact, etc.
As a result of three months of development, 2019's first KDE Applications release is here in the form of KDE Applications 19.04. The bundle comes with more than 150 bugs that cover a wide variety of small, big changes.
Here's a brief run-down of the major changes; you can read the complete list of changes in the announcement post.
KDE Applications 19.04 new features/changes
KDE's file manager Dolphin has received a lot of attention in this release. With better thumbnail support, you can now see thumbnail previews for new file types like MS Office, Blender, .epub, .fb2 eBook, and PCX.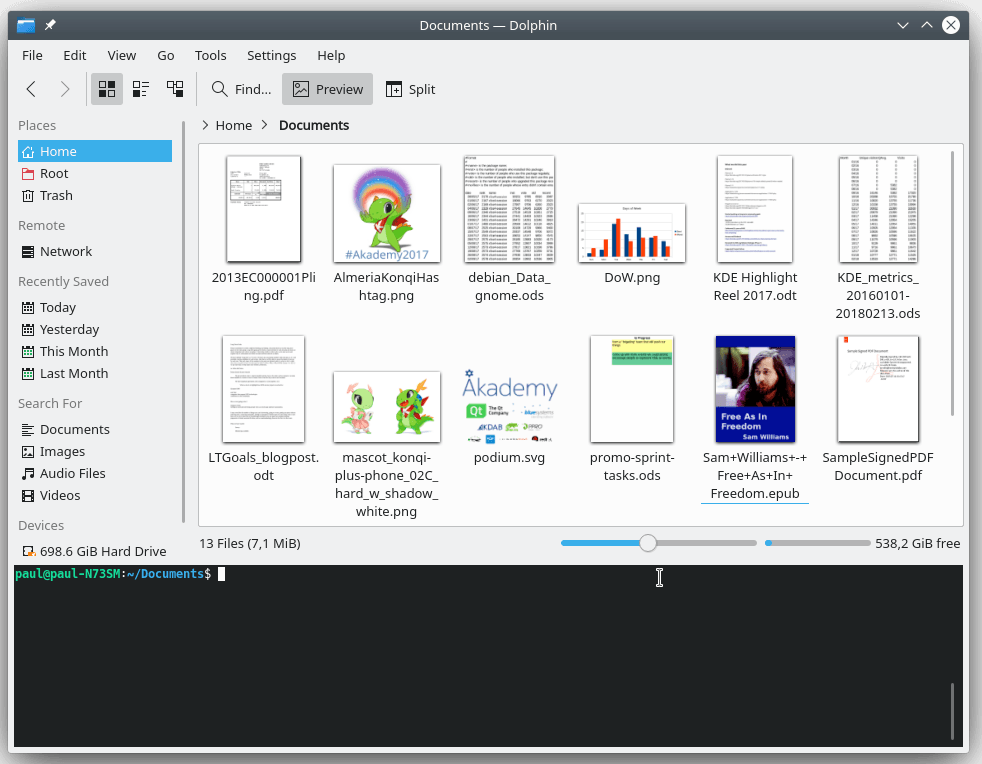 With KDE Apps 19.04, you can now choose which page to close in the split view. The file tagging has been made better with the option to do so using the context menu.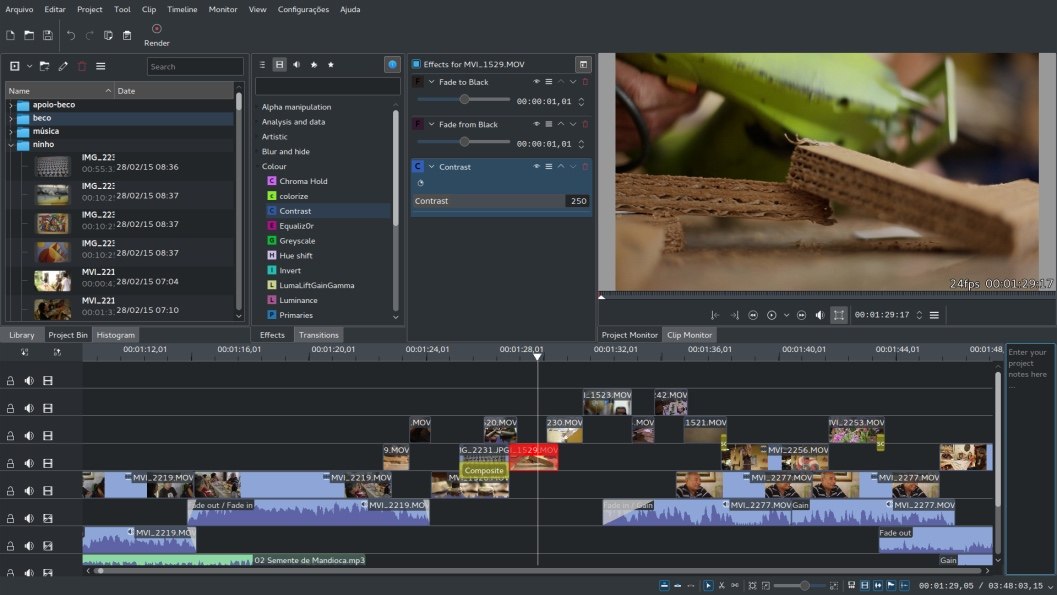 Moving on to KDE's video editor Kdenlive; its source code has been extensively re-written to make the underlying architecture more dependable and efficient. There are improvements and feature additions in the timeline, keyboard navigation, in-track audio recording, display support, copy/paste, etc.
The Kate text editor now ships with more default enabled plugins to provide a better out-of-the-box experience. A small but welcome change is the opening of multiple files using terminal in the same order as specified.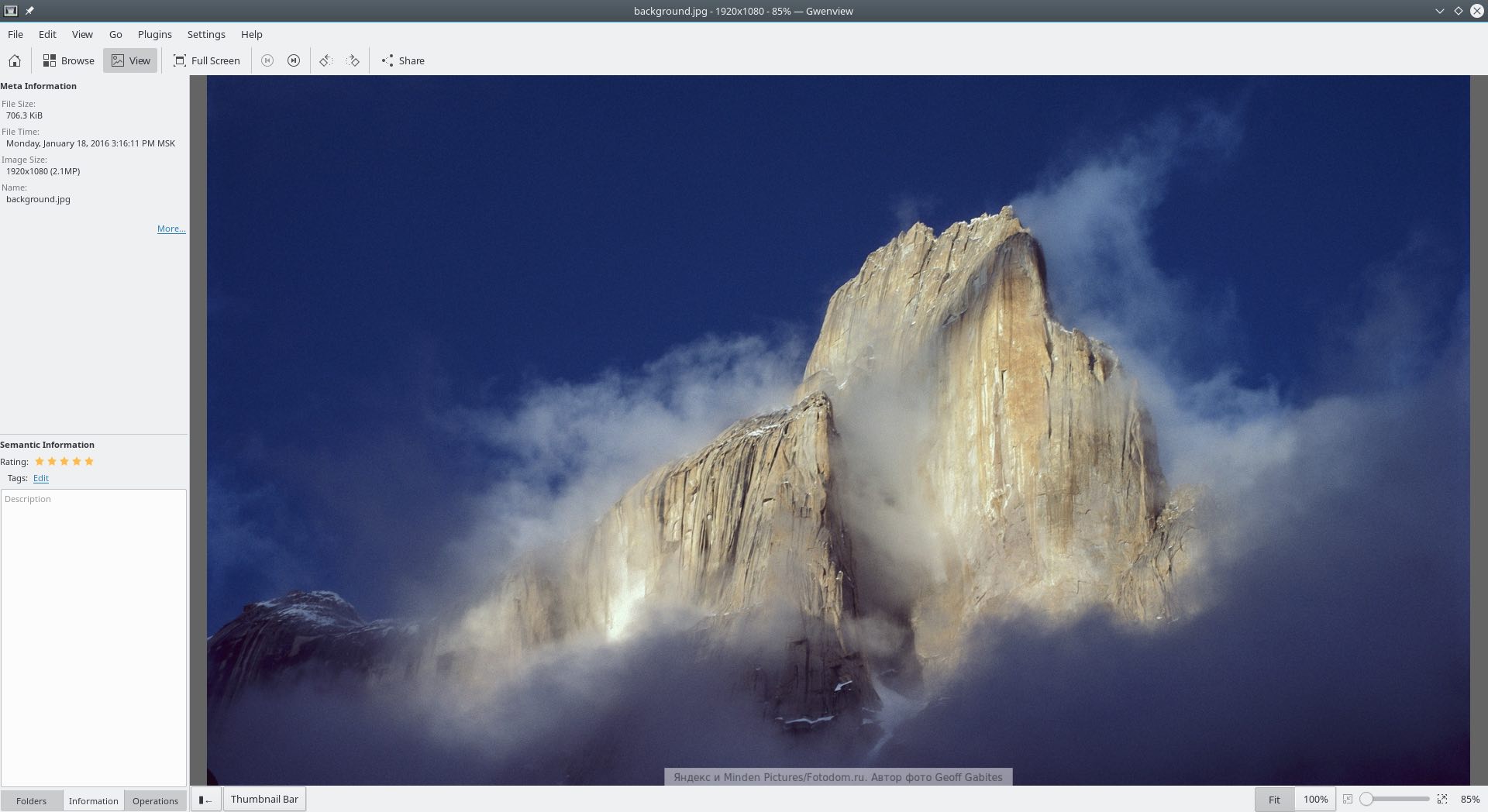 Lastly, Gwenview image viewer now delivers full-fledged touchscreen support and you can use different smartphone gestures here as well. If you have a high-resolution display, the full High DPI support will also be beneficial.
As I said above, you can find the detailed set of changes on the announcement page.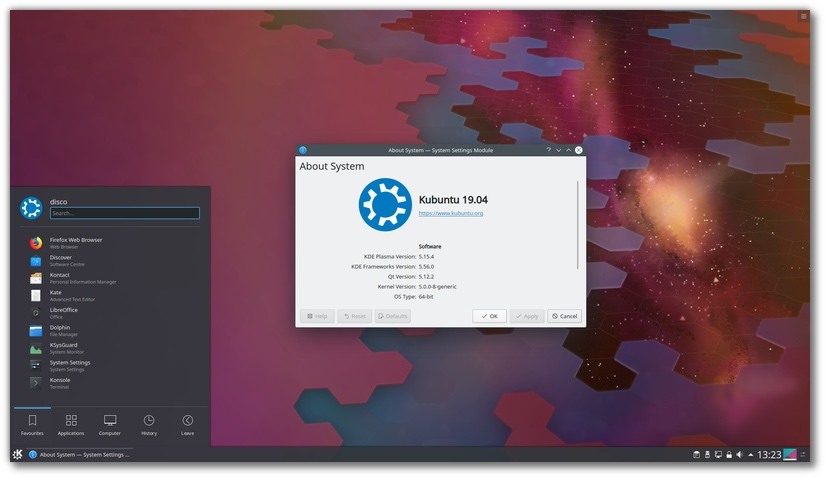 In related KDE news, yesterday, Canonical announced the release of Kubuntu 19.04, which ships with Plasma 5.15 desktop, Linux 5.0, KDE Applications 18.12.3, and Qt 5.12. If you're using Kubuntu 18.10, you can perform the upgrade. It goes without saying that you can install the latest KDE Applications 19.04 as well to get the new features.