Microsoft has finally lifted the curtains off its long-rumored dual-screen device, which was codenamed 'Centaurus' and known to be running a new version of Windows 10.
Well, the company is officially calling the new dual-screen device Surface Neo and it runs a refreshed OS called Windows 10X. Microsoft said Surface Neo will be officially launched during the holiday season in 2020.
What is Surface Neo?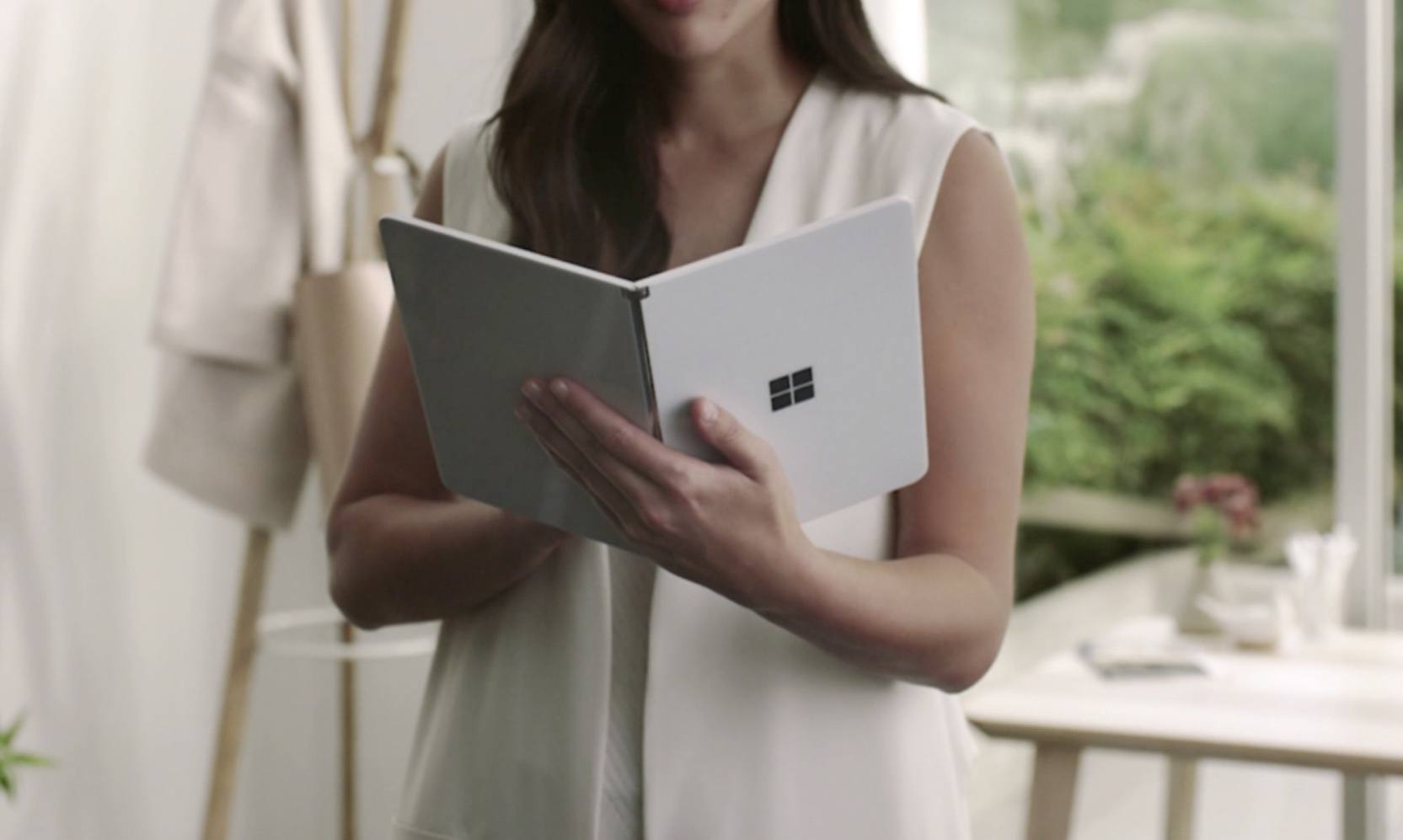 Surface Neo is Microsoft's latest offering that has a lot of the resemblance with the secretive Courier dual-screen device we have seen in the past.
The new device runs Windows 10X which is optimized for the dual-screen devices and also ditches the Live Tiles that we have on the regular Windows 10.
During the event, Microsoft's Chief Product Officer of Devices Panos Panay explained how the apps that run on Windows 10X are context-aware and seamlessly switch between the two screens according to the user's needs.
The result is having separate apps on two screens or having a single app spread across both without degrading the experience.
On the hardware side, Surface Neo packs a new Intel Lakefield hybrid CPU that's tailor-made for dual-screen devices. Panos said Surface Neo also cuts down on silicon and its PCB is almost half the size of a regular one.
Another highlight of Microsoft's dual-screen PC is the new keyboard that swings up from the bottom of the screen. And when it sets in its place, a new interface called Wonderbar pops-up on the lower screen and displays additional controls. Also, the keyboard can be removed and placed on top of the screen.
Given the fact that Surface Neo has two different screens joined via a hinge, it comes with a plethora of orientations that users can have. For instance, it can do a full 360 or can be placed on the table like a laptop.
All in all, Microsoft has just given us a glimpse of what the company has in store for the next year. We'll try to keep you updated on any further announcements regarding the Surface Neo.
Alongside this, the company managed to hide another smaller dual-screen device from the leakers, called Surface Duo. Apparently, it lets users make phone calls and use it as a smartphone.
Read our complete coverage of the Surface Event 2019.
The story developing……