Leveraging the network of its highly efficient and scalable server infrastructure, Google has finally launched its much-anticipated game streaming service called Stadia. The announcement took place at the company's keynote at the Game Developers Conference in San Francisco.
With Stadia, Google has promised to make any AAA gaming title playable on any device with a Chrome browser and a high-speed internet connection. For those who don't know, Google didn't choose to keep its game streaming service a secret. Last year, it teased the same in the form of Project Stream that let users play Assassin's Creed: Odyssey in Chrome.
An impressive feature of the service is the ability to leave a game at a particular point on one device and pick the same on another at that very instant — just like you do with TV shows on Netflix. To highlight the same, at the event, Google CEO Sundar Pichai compared the gaming service with a sharable link on the web that anyone can access in an instant.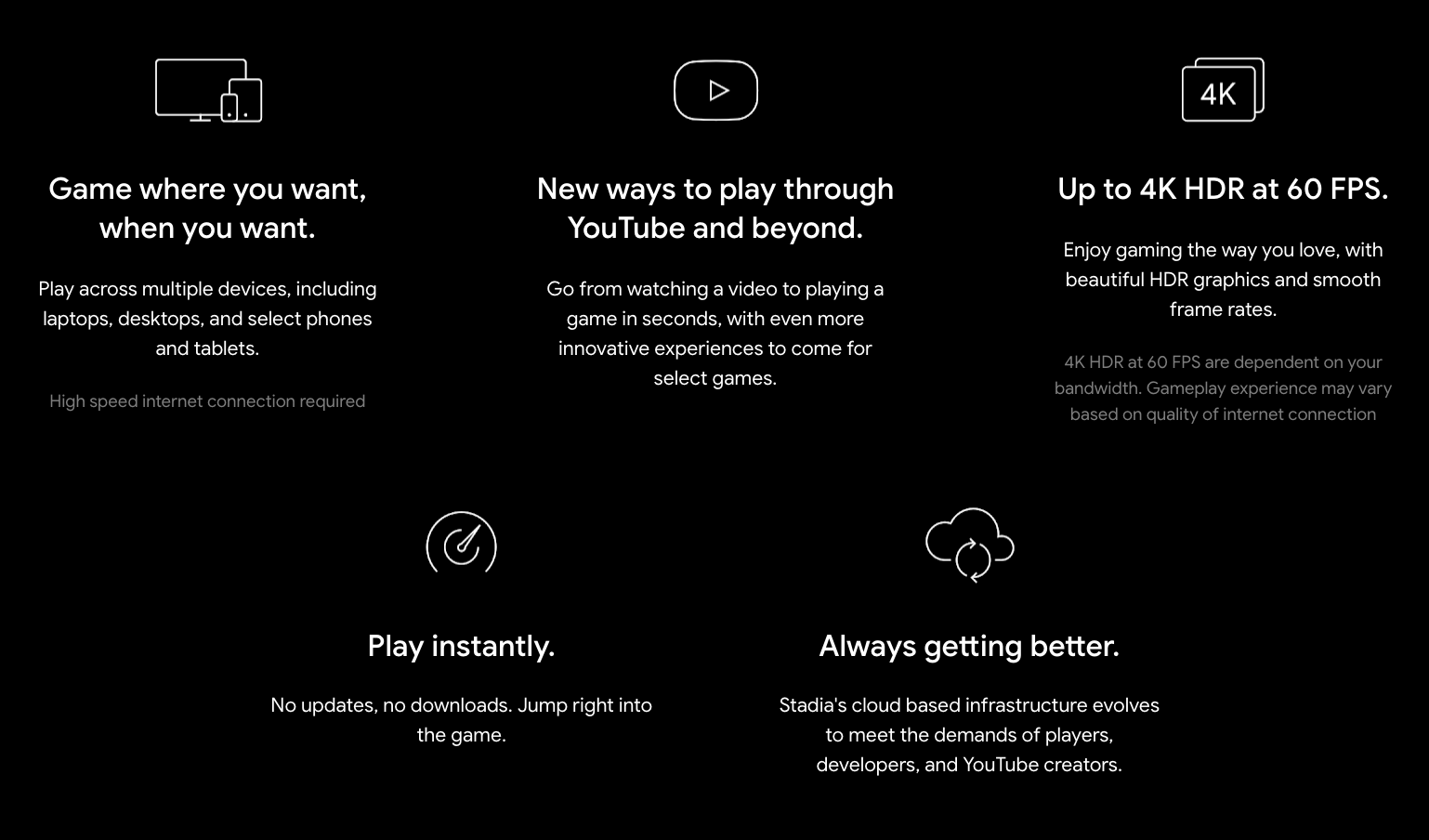 Initially, Stadia will be able to stream games in 4K, 60FPS, and HDR; eventually, it'll support the high-end 8K resolution. It's also worth noting that the service is based on Linux-powered servers and uses open source Vulkan graphics API.

Along with the service, Google also introduced the Stadia Controller designed for "full Stadia experience." It'll connect to the game via Wi-Fi. It features two new buttons when it comes to a gaming controller: capture button and Google Assistant button. Thankfully, the existing USB controllers will also work with Stadia games.
It's worth noting that the existing players like Nvidia, Sony, and Microsoft are also making moves in the game streaming area. It'll be interesting to see how this new industry takes shape in 2019 and which tech giant is able to dominate others.