Call Of Duty Mobile recently released the much-awaited Season 11 update. What's unique about this season is that it also celebrates Call of Duty Mobile's first anniversary.
That's why the developers went on to release a plethora of new content in the latest update, including the new 'Alcatraz' battle royale map.
Also, there is so much content that is yet to arrive in COD Mobile. For instance, the Halloween themed Standoff map is coming back in a few days. Other than that, Call of Duty Mobile introduced a bunch of visual and gameplay changes, which is quite awesome.
However, if you're a new COD Mobile player wondering if Season 11 is worth playing, then as an ardent COD Mobile player, here are my views on the new season to give you some perspective.
Call Of Duty Mobile Season 11 Review
Visual Improvements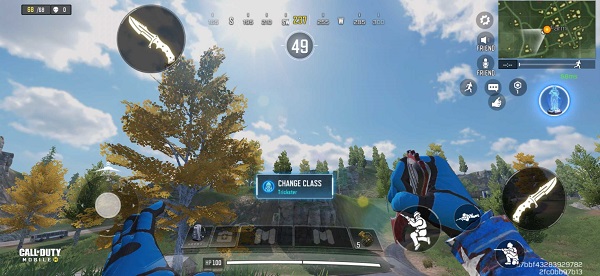 First things first, after the Season 11 update, Call of Duty Mobile looks incredibly beautiful.
I still remember the time when I first played Call of Duty Mobile the day it was released. At that time, the graphics of COD Mobile, especially in the battle royale, weren't that good. The only Battle royale map, Isolated, looked lifeless because of bad shadow and texture quality. However, within a year, Call of Duty Mobile has come really far in terms of visuals. And the visual and performance upgrade with Season 11 update is a cherry on top.
After the Season 11 update, the game's colors look more enhanced, which makes you appreciate the beautiful and diverse terrain of Isolated even more. Moreover, the gameplay in battle royale is now a lot smoother, which was much needed.
Interestingly, the developers optimized the game to run buttery smooth on the high end and low-end devices. Of course, players with low-end devices can't play COD Mobile on high graphics; however, the game looks amazing and runs smoothly on those devices as well.
New Battle Royale Map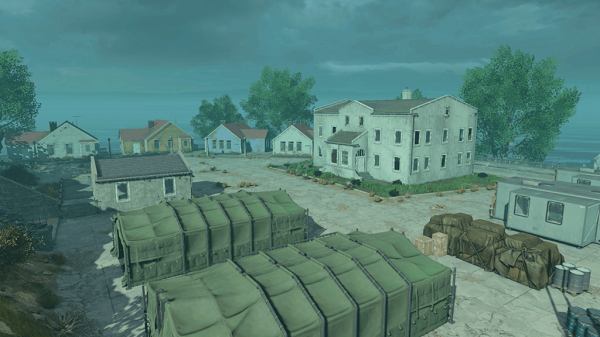 As promised, Call of Duty Mobile's first anniversary was focused more on Battle Royale instead of Multiplayer. That is why we now have a new battle royale map called Alcatraz. It is a small prison map from Black Ops 4 that only hosts fast-paced 40-player matches.
Also, the rules in Alcatraz are different from Isolated. For instance, in classic Alcatraz matches, players will get five respawns, as long as one of their teammates is alive on the ground. Moreover, only a few battle royale classes are available in Alcatraz, which can only be accessed through the loot, unlike in Isolated.
For me, Alcatraz is the best thing that happened in Call of Duty Mobile so far. The prison map is gritty, dark, and mysterious. I often got lost in the buildings, especially in prison, due to its complex structure. However, that's the best thing about it, because finding enemies gets more challenging and fun.
Moreover, all 40 players usually jump extremely close to each other, so my focus was on eliminating players rather than looking for level 3 loot. In short, Alcatraz is a playground for Call of Duty Mobile, where you won't have any time to waste, like in Isolated.
The only problem I have with Alcatraz is that it will only be available in Season 11. The map is so entertaining that I desperately want Call of Duty Mobile to make it a permanent addition in Battle Royale.
The Club: A Place To Relax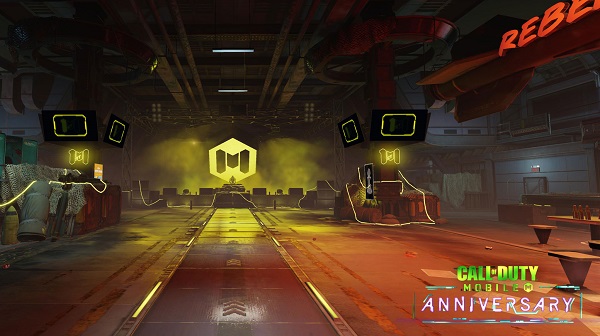 One addition that surprised me even more than Alcatraz, is 'The Club.'
To celebrate Call of Duty Mobile's first anniversary, the developers introduced 'the Club,' a place for the players to hangout. In the Club, players can get together to flaunt the emotes on the dance floor. Other than that, they can do fun activities such as playing the Knife and Dart game. Also, there are scoreboards for each type of game in the Club. So, it's like a totally different experience in Call of Duty Mobile.
What's even more amazing is that you can invite your friends to the Club. However, one thing that bugs me is that I had to put my voice chat to 'All' in order to talk to my friends while in the club. Now that's annoying because there is a cacophony of sound from other players as well and you might not be able to talk to your friend in between.
Nevertheless, the Club is a fresh addition in Activision's battle royale game that needs to stay permanently in the game.
New Multiplayer Mode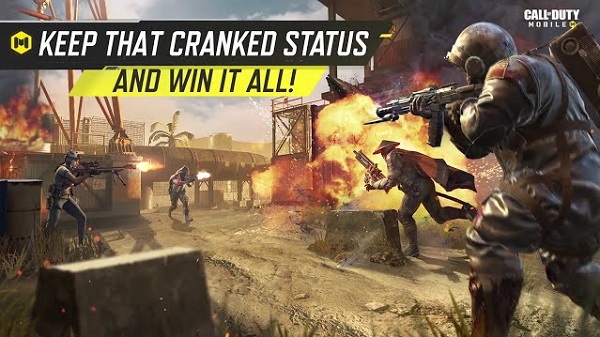 The newly introduced 'Cranked' mode is by far the best Multiplayer game mode in Call of Duty Mobile.
In Cranked, players find themselves moving incredibly fast after each kill. Moreover, when in Cranked Stage, the weapons' reload speed increases significantly. So, after taking down opponents, you find yourself at a stage where you feel like you're on adrenaline, which is incredibly fun.
However, one downside of the Cranked stage is that if you don't take kills before the timer runs out, you explode. So, there's not much time to waste in the Cranked Mode.
Personally, in Call of Duty Mobile, I spend more time playing battle royale instead of Multiplayer. However, as of now, I am completely hooked on Multiplayer only because of the Cranked Mode. The fact that I have to get a frag before the time runs out makes things even more challenging and fast-paced. In short, the game mode is chaotic and addictive at the same time.
I am sure that if you play Cranked even once, you'll be playing it until it gets removed from the game.
Call Of Duty Mobile Season 11: It's Not Over Yet
Besides what I've already discussed in my Call of Duty Mobile Season 11 review, a lot of new game content is yet to arrive in the latest Season. For instance, the Halloween Standoff map will arrive on October 23rd, which will definitely be amazing. Talking about new maps, the new Multiplayer 'King' map will also debut in Season 11.
Unfortunately, the much-awaited Zombies mode isn't coming back this season. However, Call of Duty Mobile might release the night mode for the battle royale pretty soon. Other than that, a lot of amazing events will arrive this month to celebrate the game's first anniversary.