Every one of us has been annoyed by unwanted calls such as those by telemarketing agencies or scammers. Fortunately, we can always block any number from calling our devices. Some Android phones offer the blocking function as a built-in feature, but many don't. However, it is great to know that many third-party apps can shield your number from unwanted calls and also help you to recognize the unknown numbers. So, we have picked a list of eight best call blocker apps for Android that are both effective and trustworthy.
Note: This list isn't in order of preference. You can choose any one that you find best.
How to block a number on Android: Use best Android call blocker apps for 2018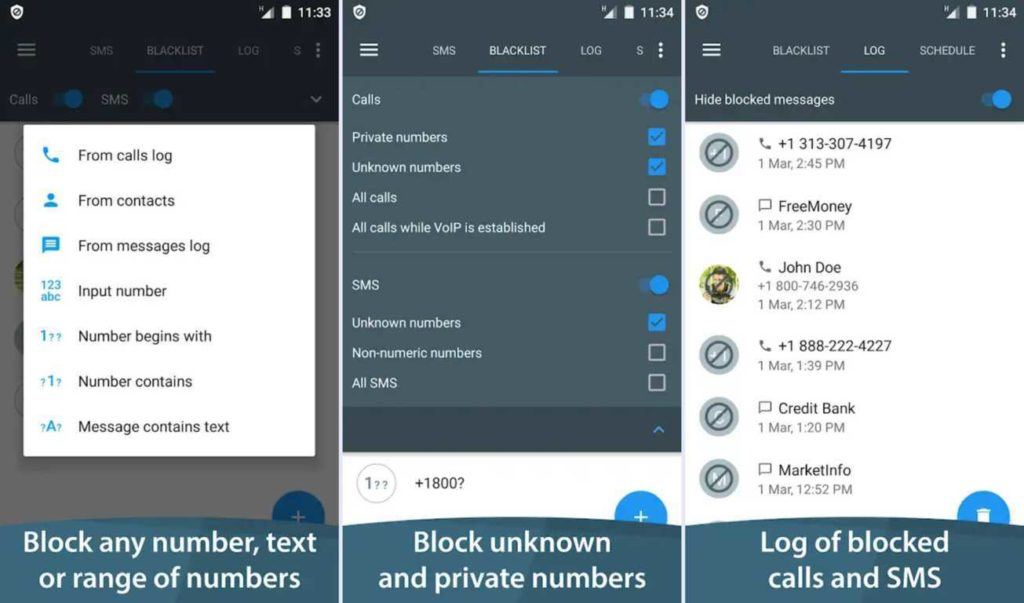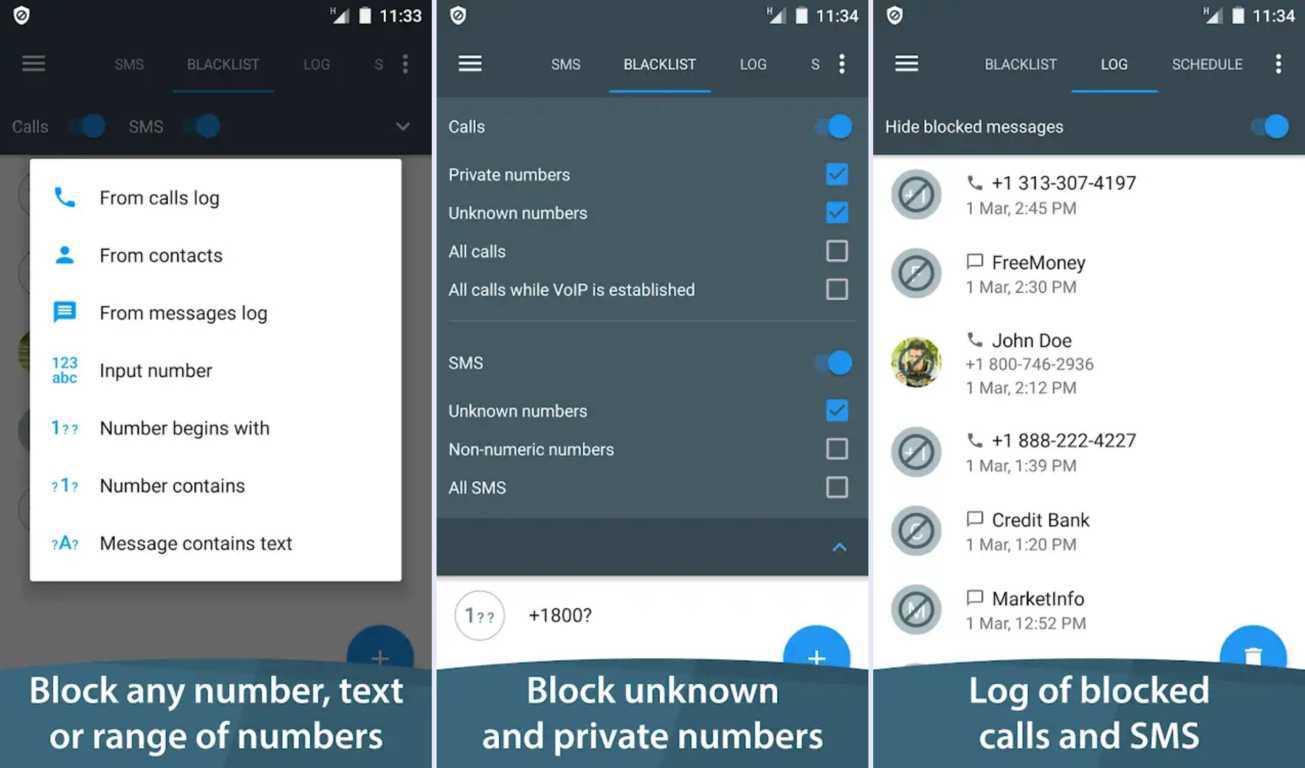 Call Blacklist is a powerful Android call blocker app that works both as a spam call blocker and SMS blocker. You can block calls and messages from any specific, private or hidden numbers, or any other number that you have not stored in your contacts. It allows you to create a blacklist and a whitelist from within the app. Moreover, the app can be password controlled, and you can also schedule a specific time to block calls and messages. You can turn the blacklist on/off as you please.
The app is free and lightweight. It is ad-supported and contains some in-app purchases.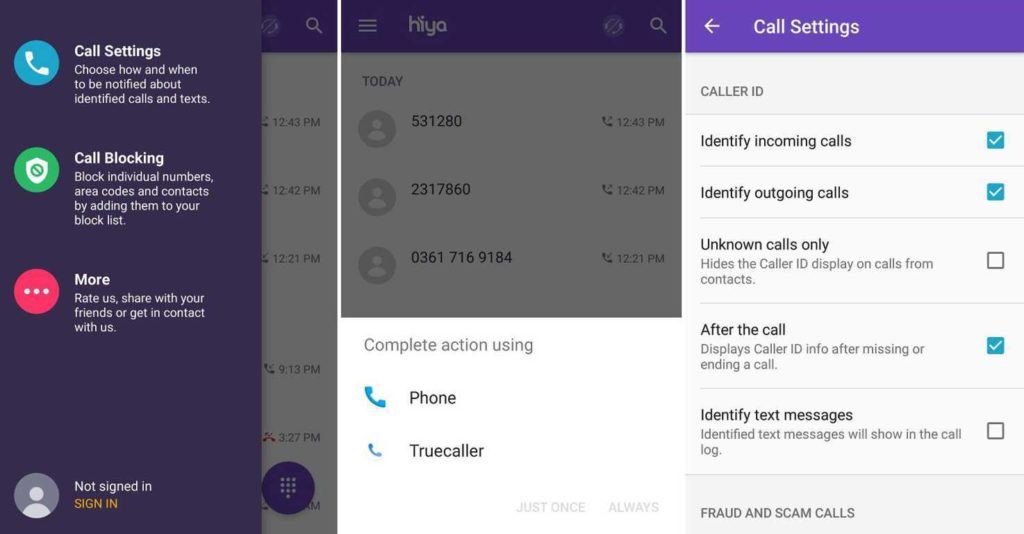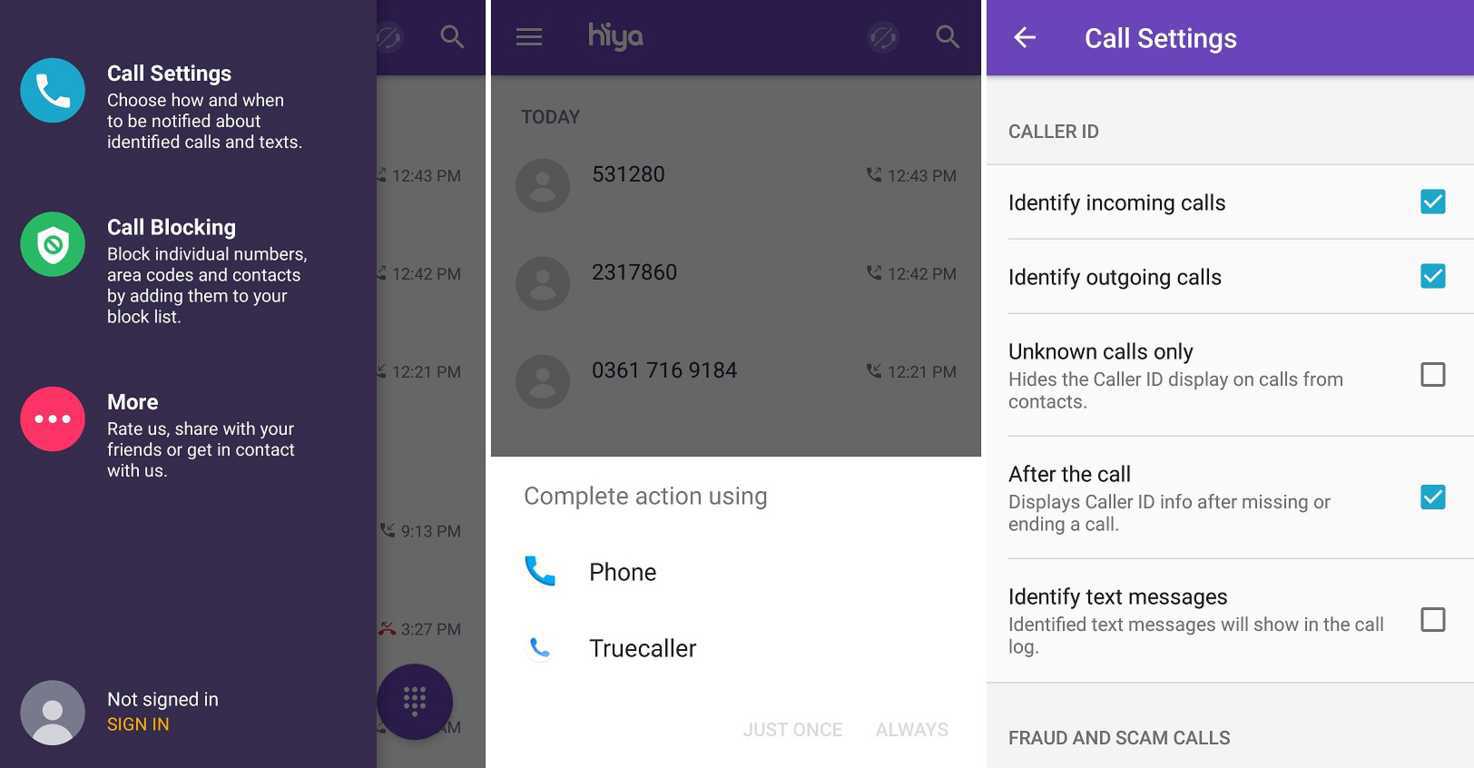 Hiya is another useful Android call blocking app. In addition to blocking calls or messages and blacklisting numbers, it includes features like reverse phone number lookup and caller ID security protection. The app performs a reverse phone search on an unknown number to find out if it is fraudulent or a legitimate caller. You can enable the automatic alerts to warn you if an incoming call is unwanted. It can identify callers and unknown text messengers. It also enables you to make calls from within the app.
The app is free with no ads.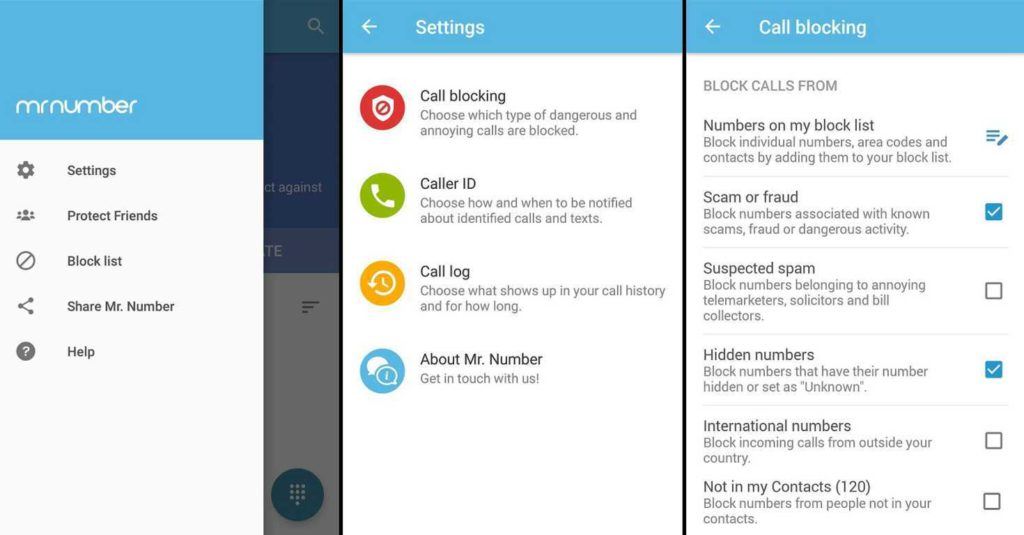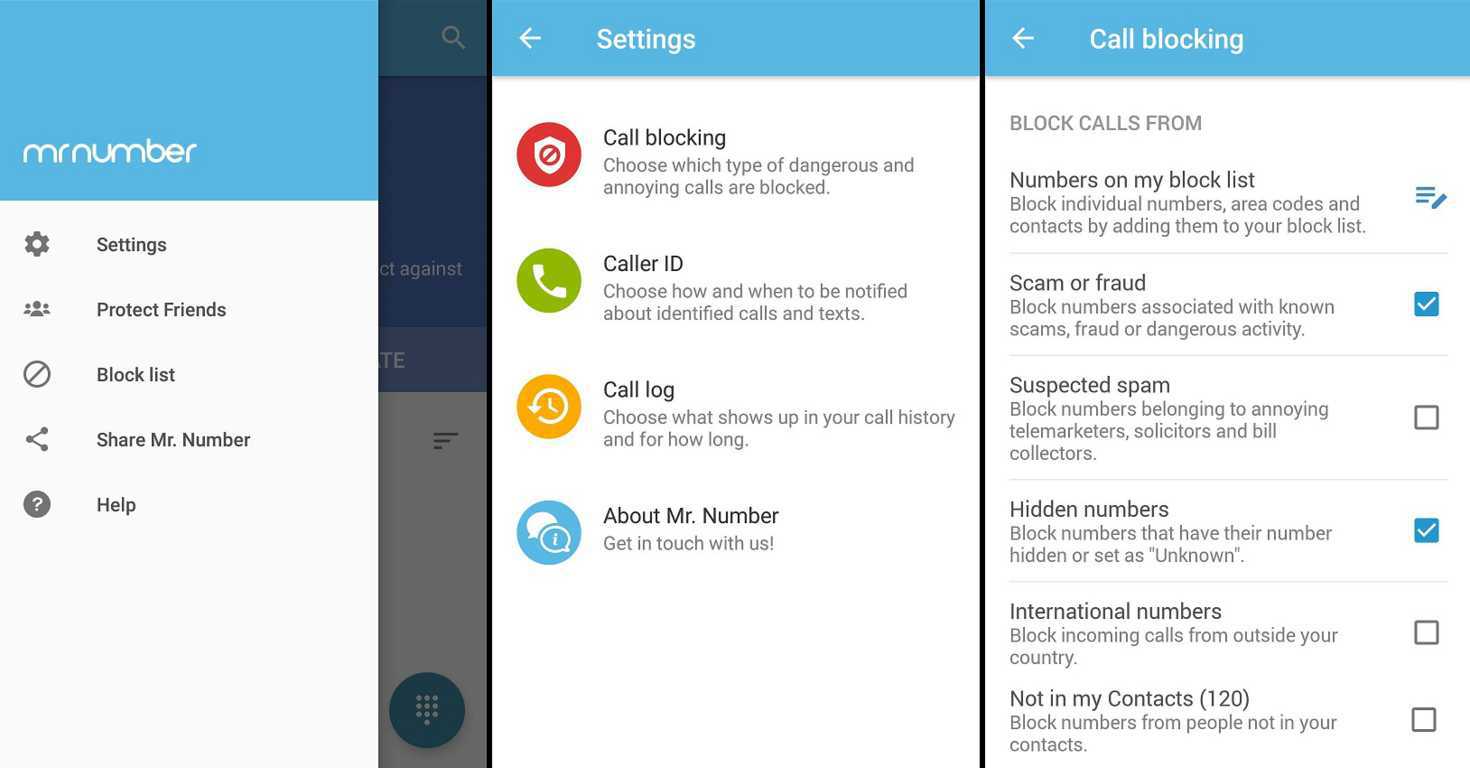 Mr. Number is a famous call blocker app for Android that is free with no ads. It permits you to block unwanted calls as well as identify and stop spam calls and messages. You can select numbers from your contact list or enter them manually. It even allows you to block any specific area code or any international numbers. You can also choose to block all other numbers except those in your directory. The app is quite easy to configure and provides total protection.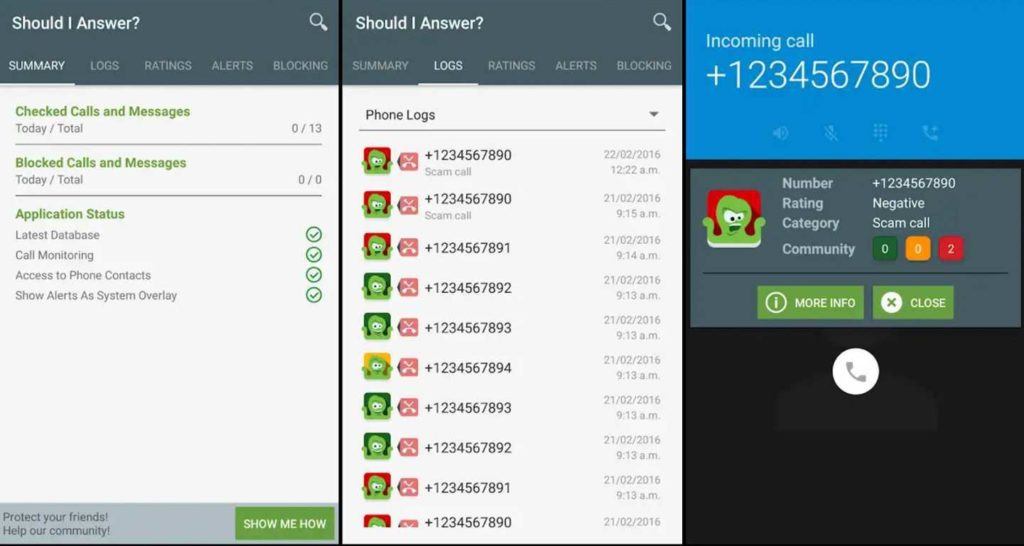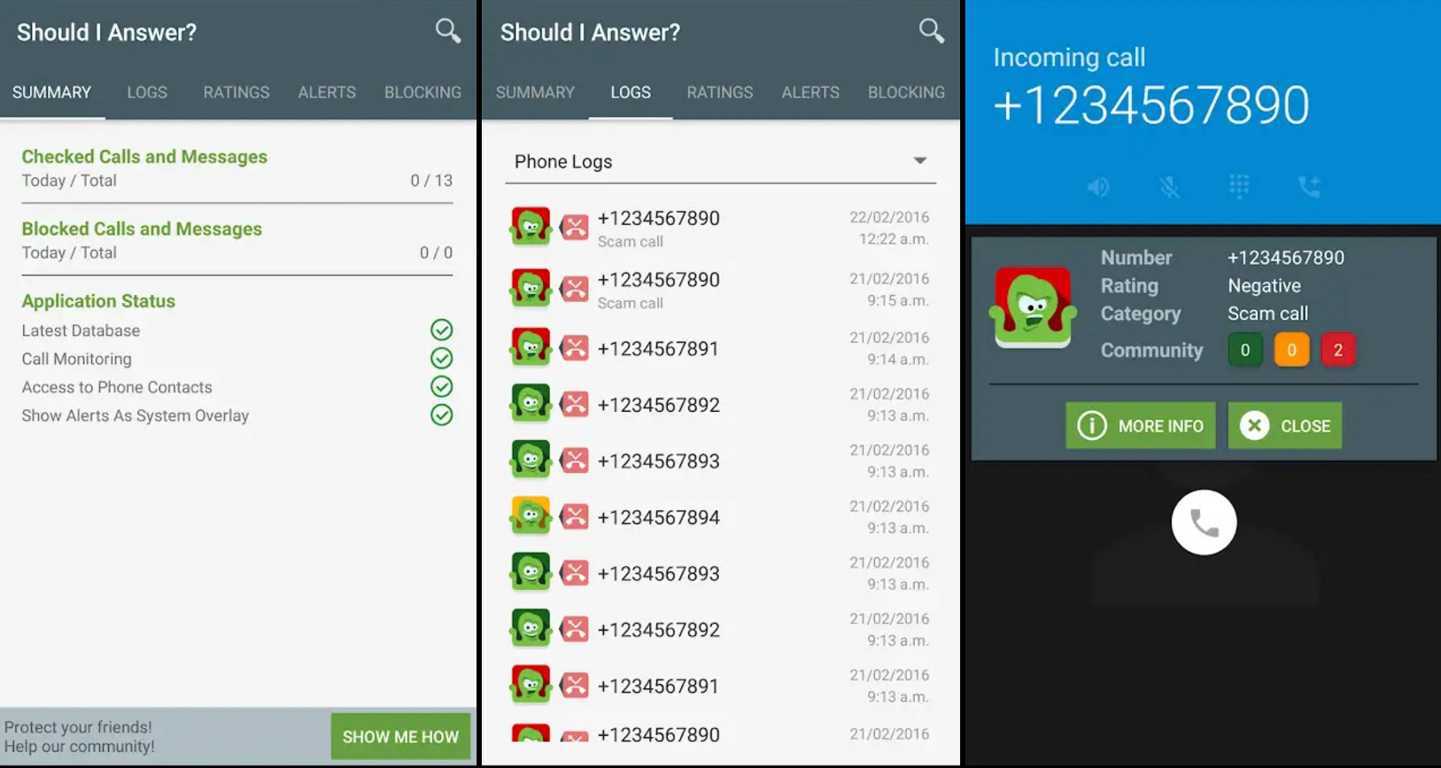 Should I Answer provides you the exact information that is necessary while taking an incoming call. Telemarketers, scammers, and other unwanted calls are divided into categories and assigned ratings. The app displays phone number rating when you receive a call from an unknown number. Also, you can block specific numbers, or even choose to block all calls from numbers that are not in your contacts list. Moreover, it allows you to decide what information you submit to the database. It does not upload your contacts and also works offline.
The app for call blocking is free with no ads.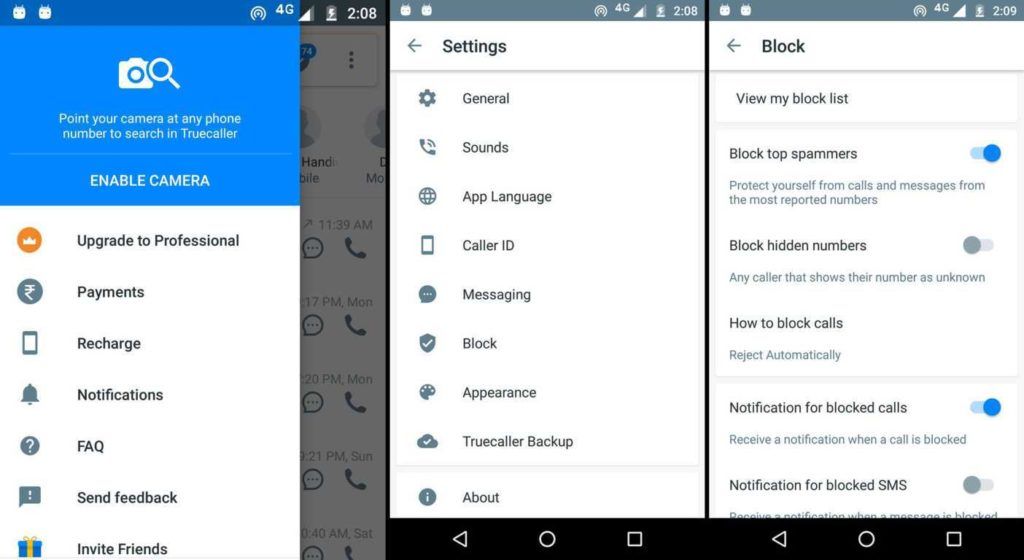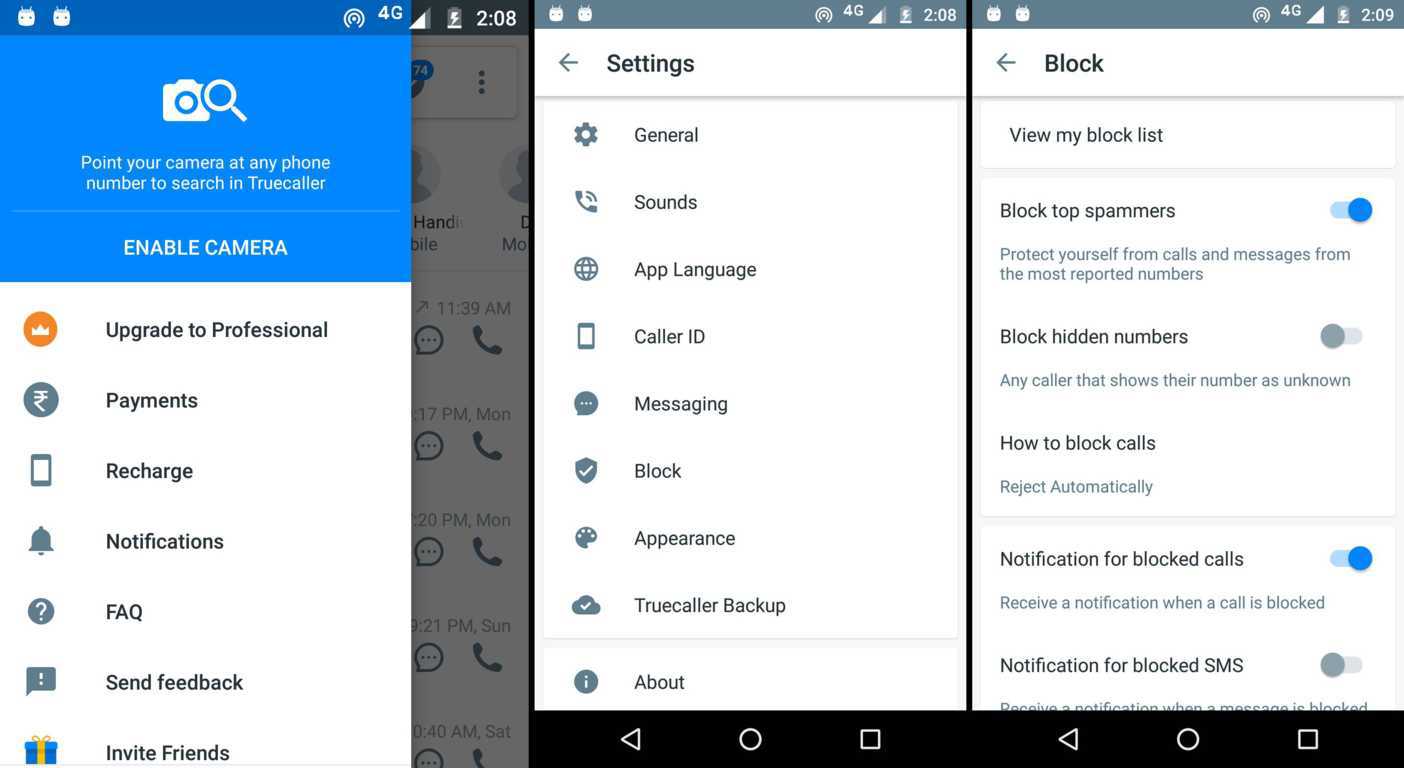 Truecaller is an excellent app that is trusted by over millions of users. Wondering how to block a number on Android? Well, it does a lot more by enabling you to identify unfamiliar incoming calls and blocking unwanted numbers or messages. You can see the names of unknown numbers under the history tab, filter it and find out more about each number. Also, it allows you to backup your history, contacts, and blocklist to the Google Drive. There is an option to block all spammers that are in the Truecaller database. The app has a user-friendly interface that is easy to operate.
It is free with ads and in-app purchases.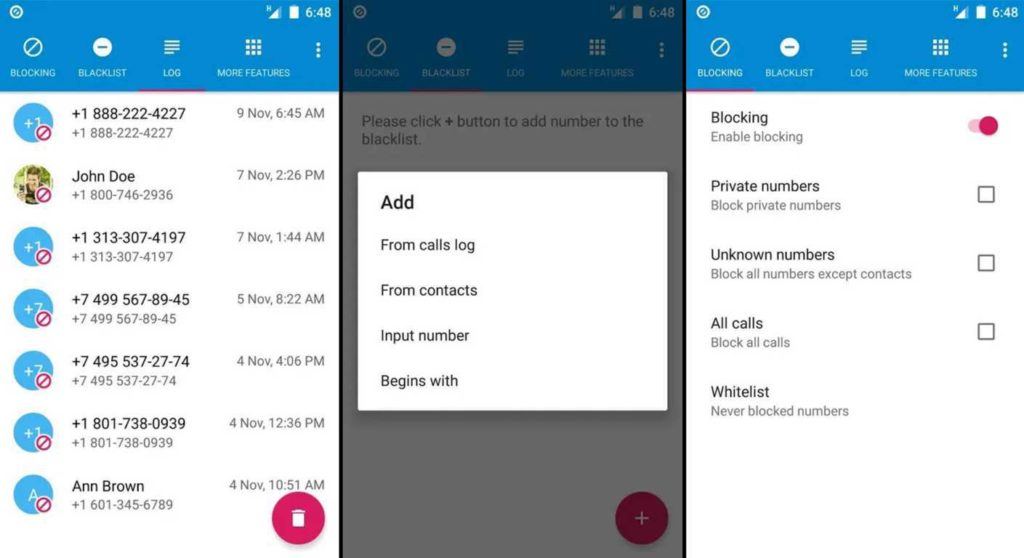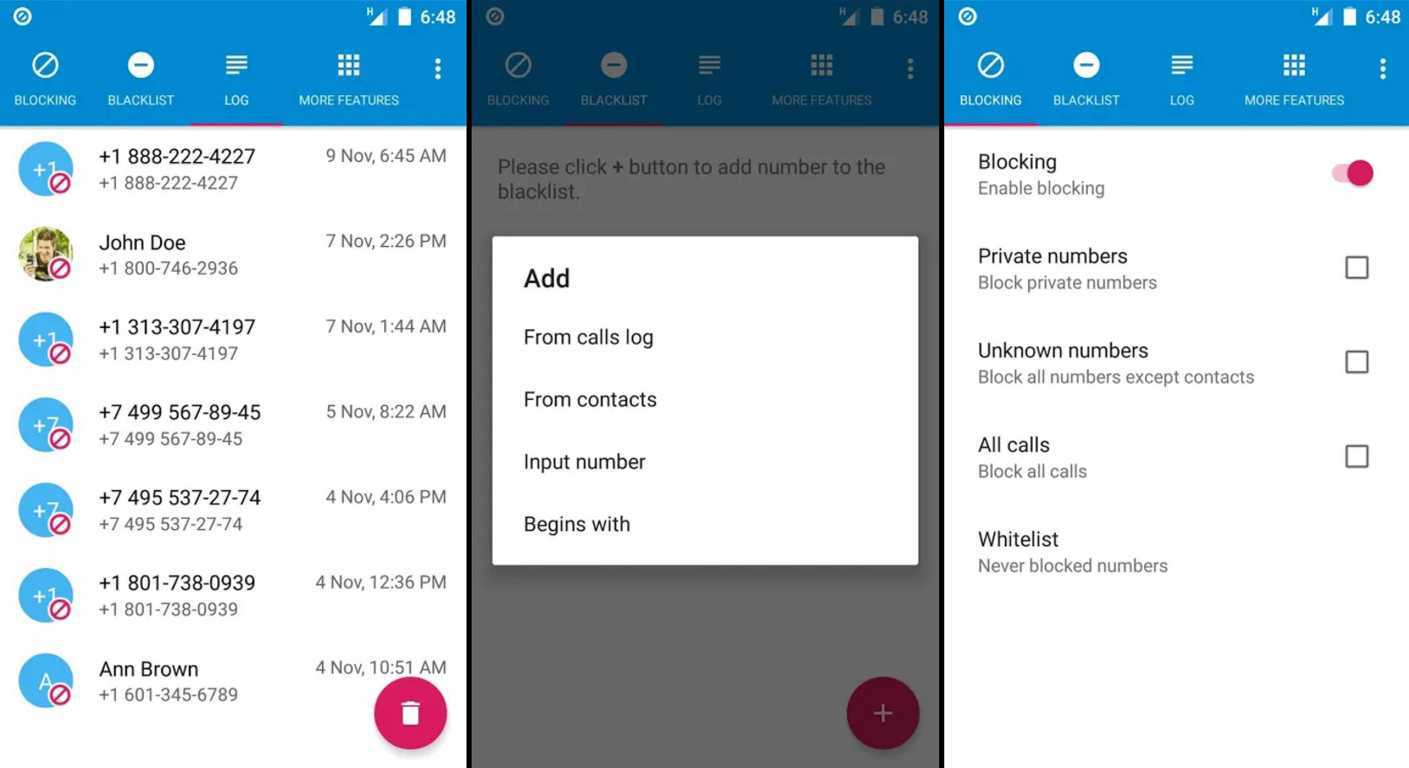 Call blocker is a lightweight and efficient Android call blocker app that helps you to avoid annoying calls. It permits you to block private number, telemarketers, and robocalls. You can add any unwanted numbers to the Blacklist from your call logs or contact list. It also has an option to whitelist your preferred numbers. You can see your blocked numbers under the Log tab and can easily unblock them whenever you want. Also, the app contains notifications feature and a status bar icon.
It is free and includes ads.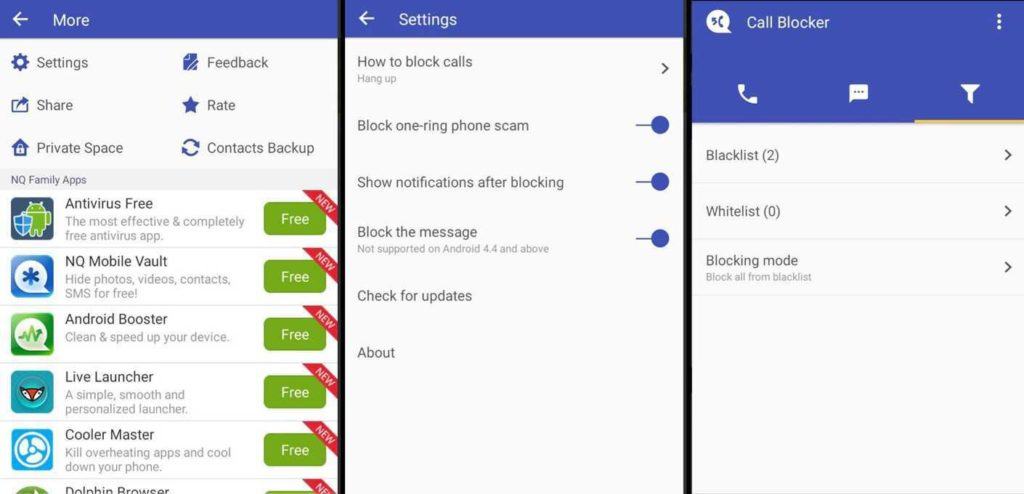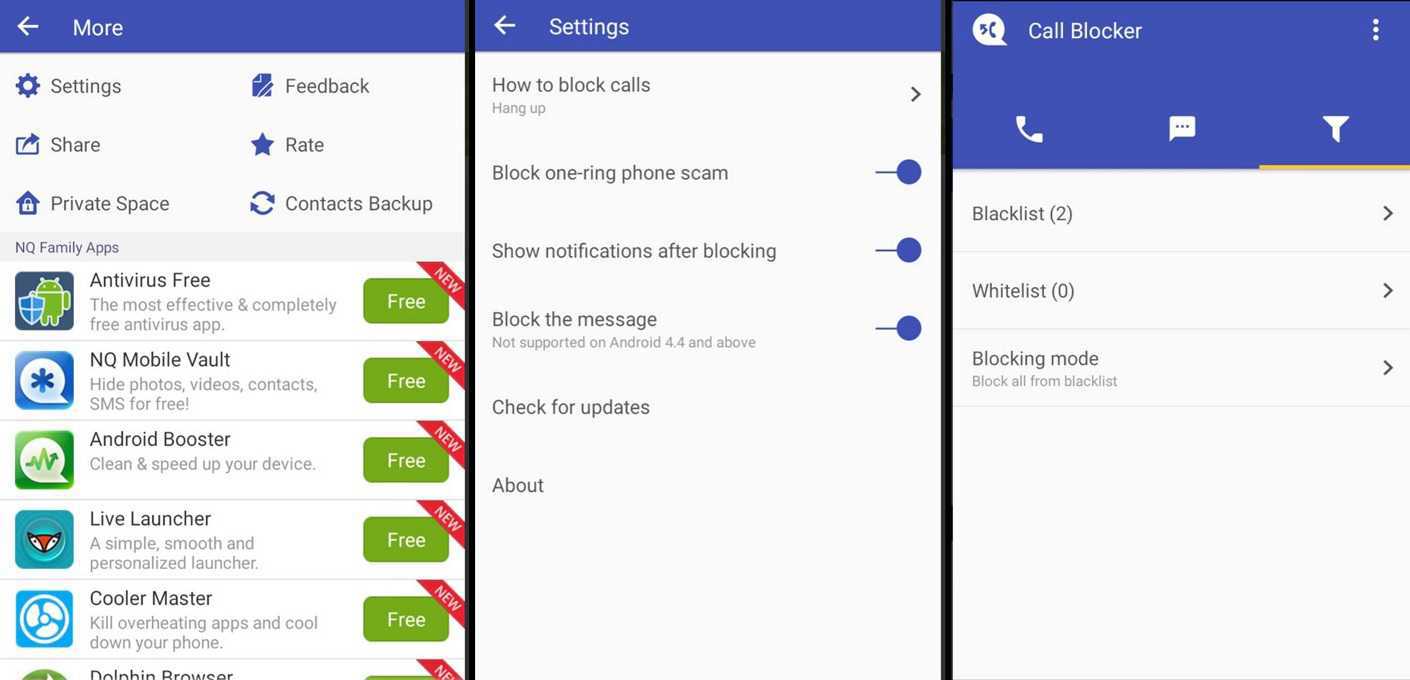 Call Blocker free is another good call blocker app for Android that blocks unwanted and spam calls. You can maintain a blacklist as well as a whitelist of your contacts. Blocked numbers will be no longer able to send messages or make calls to your phone. Moreover, you can configure the app to notify you about an incoming blocked call and also enable the 'call reminder' option to help you identify unknown numbers.
The app is free and ad-supported.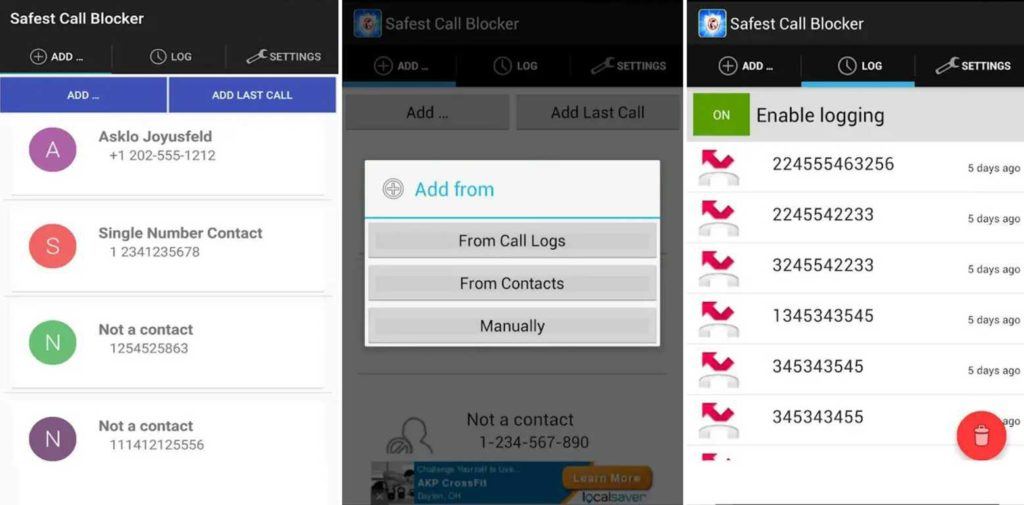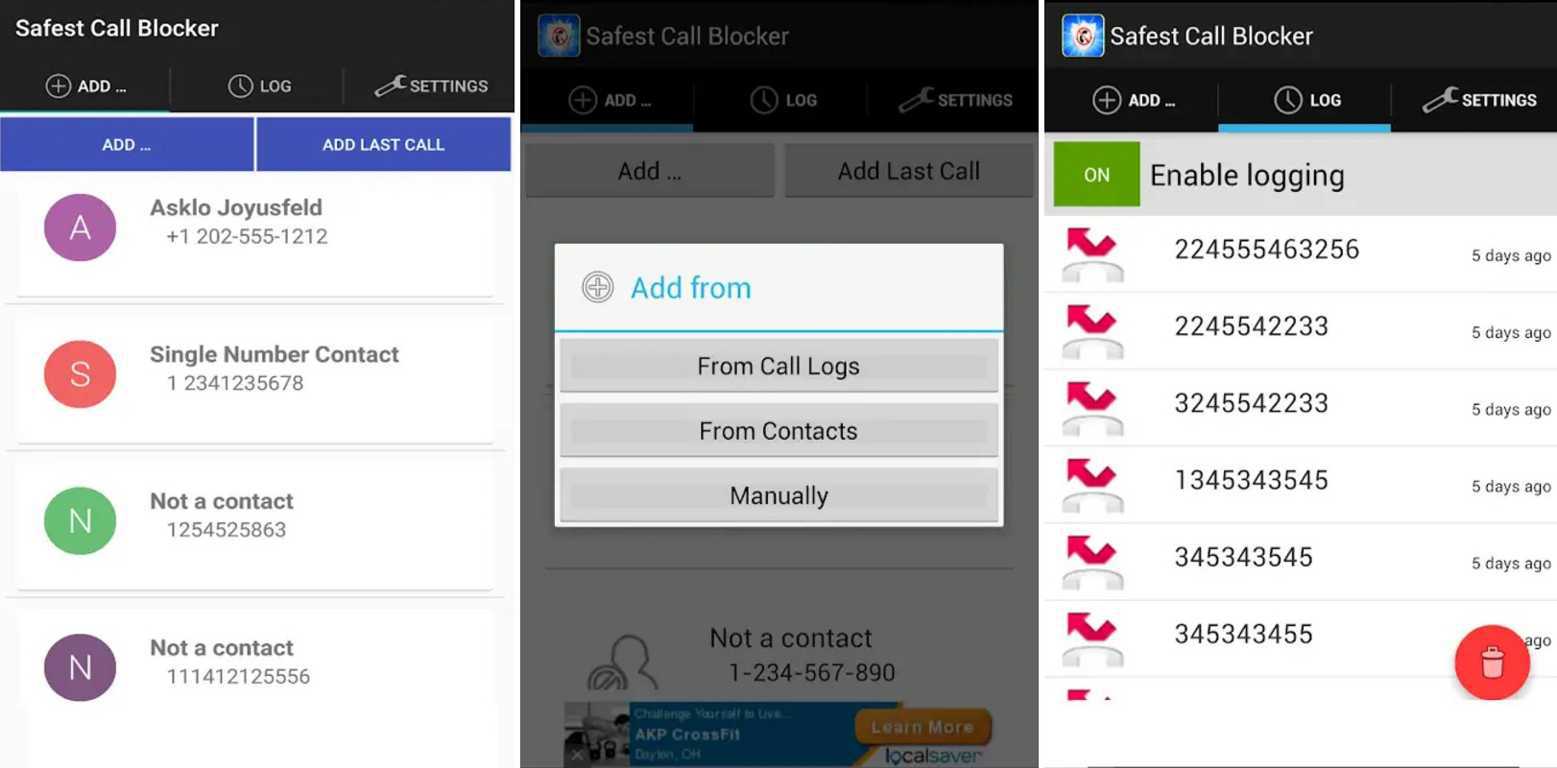 Safest Call Blocker has kept things quick and simple. You can easily create a blacklist or block unwanted numbers from contacts, logs or add them manually. It allows you to prevent a specific series of numbers by using the wildcard entries. Also, there is an option to block the last call. You can also receive notification of blocked calls and use the logging feature to view the history of blocked and blacklisted calls.
The app is lightweight, free and contains ads.
Was this article successful in telling you how to block a number on Android? Share your views about these call filter apps in the comments below.