Short Bytes: Microsoft is working with Qualcomm to port Windows 10 to smartphones, tablets, and PCs powered by Snapdragon's 64-bit ARM chips. Unlike Windows RT, this Windows 10 version will run full-fledged Win32/x86 applications. This technology is expected to arrive in the fall of 2017 with Redstone 3.
T
he current version of Windows 10 Mobile operating system might be struggling to survive, but Microsoft isn't ready to give up. The company is now gearing up to play a new innings with the help of a new range of Windows 10 mobile devices.
At its hardware developer conference in Shenzhen, China, Redmond announced its partnership with chipmaker giant Qualcomm. As a result, the users will be able to enjoy a full Windows 10 experience on an ARM-powered device.
This might remind you of the first Windows RT-powered Surface tablets that only ran Universal Windows application, not Win32/x86 ones.
The planned version of Windows 10 on ARM devices is more advanced than Windows RT. It's a full version of Windows 10 desktop that'll run on Qualcomm chips. Apart from running Universal Windows apps, it'll also run Win32 apps via emulation.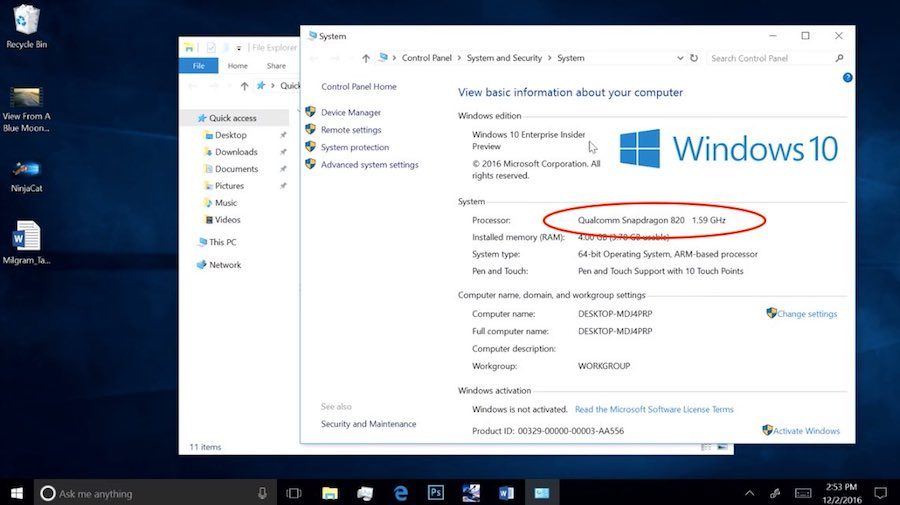 Mary Jo Foley's sources tell that the devices based on this technology, called Cobalt emulation, will arrive in Fall 2017.
This WinDragon partnership is interesting to note as it might seem like the end of WinTel to some people. Well, that's not the case. Most of the Windows 10 PCs in the market are still Intel-based. The company has also recently partnered with Intel to explore new possibilities in VR.
Running Photoshop on a Qualcomm chip is now possible
So, what does it mean? Well, due to this change, in the next one year or so, you will be able to run full-fledged Windows apps–Office, Edge, even Photoshop–on Windows 10-powered Snapdragon devices. This can also be seen as another step towards a Surface Phone in 2017 or 2018.
Did you find this story about WinDragon interesting? Share your views in the comments below.
Also Read: How Microsoft Plans To "Mix" Ubuntu Linux And Windows 10 In Creators Update