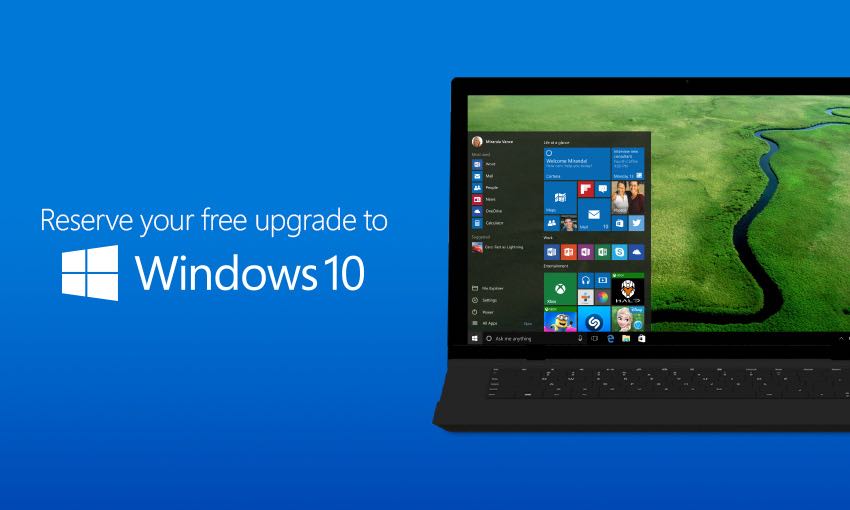 Short Bytes: After the upcoming July 29, Windows 10 upgrade won't be free anymore. As the free offer for Windows 7 and 8.1 users will expire, one will need to pay $119 for a new copy of Windows 10. This announcement from Microsoft is defying the expectations that Microsoft would continue the free upgrade offer even after the one-year deadline. 
Followed by a super fast adoption, the rate for Windows 10 upgrade slowed down, but it still managed to generate enough buzz to find its way to millions of PCs. Overall, Windows 10 adoption rate has been higher than any other Windows and it's now running on 300 million active devices, according to Microsoft.
In the same blog post, the company didn't forget to remind the people running Windows 7 and Windows 8.1 that Windows 10 free upgrade offer is soon coming to an end. It'll be eventually replaced with a $119 fee for a copy of Windows 10 operating system.
Redmond has confirmed that the free upgrade offer will expire on July 29 — exactly one month after releasing its most complete OS yet, that even runs Ubuntu apps.
Yes! Pay for Windows 10 after July 29!
This appears to be defying the speculations that assumed that Microsoft would continue the free upgrade offer even after the one-year deadline.
The one-year path of Windows 10 has been full of ups and downs. While the OS earned praises for its polished and new features, it had to face flak on the privacy front. A couple of more embarrassing moments occurred when Windows 10 ruined a live weather report and a live stream of a pro gamer with 130k followers.
If we take a look at the current figures, Windows still leads the desktop operating system market with about 90% market share. Breaking down, Windows 7 remains the king with 48% share. Combining the 10% share of Windows 8.1, there are about 60 percent of Windows users eligible for a Windows 10 upgrade.
Which OS are you running? If you are willing to go ahead and install Windows 10 on your PC, here's the link to Windows 10 ISO files that you can use to perform a clean installation and activate using your Windows 7 or 8.1 keys.