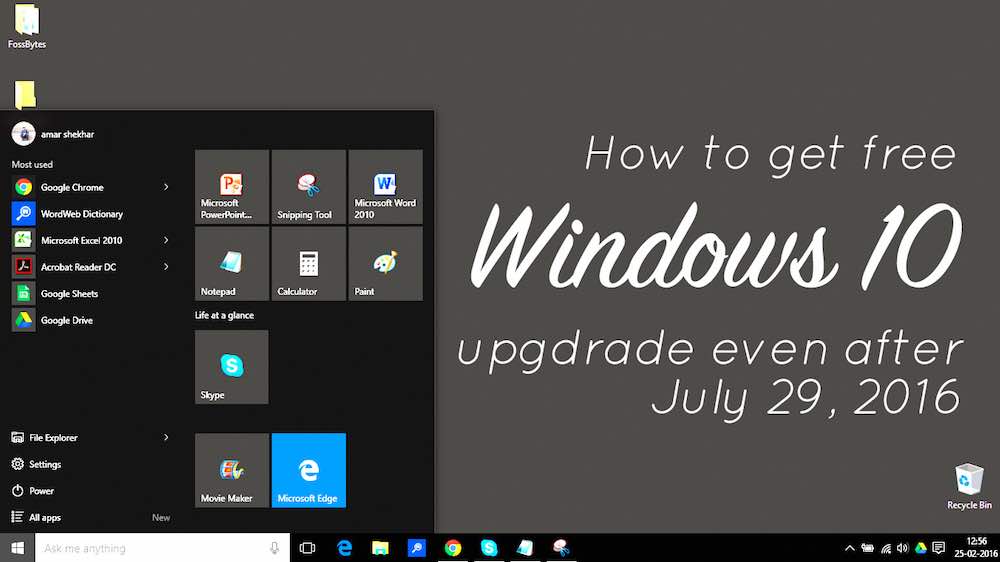 Short Bytes: Microsoft is killing the free Windows 10 upgrade offer after July 29, 2016. But, what to do if you want to upgrade your Windows 7 or 8.1 PC to Windows 10 for free after this date? Well, thanks to Microsoft's digital license entitlement, you can use Windows 10's rollback feature to grab the free upgrade again in future.
Microsoft is going to celebrate Windows 10's one-year anniversary on July 29, 2016. The company is also planning to roll out its first Anniversary Update for Windows 10 operating system that is set to bring tons of new features.
The one year mark for Windows 10 also means the end of the free upgrade offer for eligible Windows 7 and 8.1 users. After July 29, Windows 7 and 8.1 won't have to deal with Windows 10 update nagware, but they'll have to pay $119 for a new copy of Windows 10.
Well, what if you are not ready for Windows 10 upgrade yet? You want to perform the upgrade later, i.e. after July 29, 2016, and continue using your current Windows 7 or 8.1 installation?
The answer to this question is yes. Don't be surprised as it isn't some loophole or registry hack. It involves Microsoft giving you the right to claim your Windows 10 offer and then rolling back to your previous Windows 7 or 8.1 operating system.
With the Windows 10 entitlement in place, you can schedule the final Windows 10 upgrade on your PC after July 26, 2016. To tell you more about this, I'll ask you to read the following lines from Windows 10 Upgrade page on its website:

Let's break down things one-by-one:
Microsoft is giving away free Windows 10 update for free to "qualified Windows 7 and Windows 8.1 devices" — you know this fact very well. However, the interesting part that Windows users might be missing is — "Once you upgrade, you have Windows 10 free on that device."
This means that Windows 10 upgrade process records a digital entitlement for every device on Microsoft's activation servers. In simpler words, Microsoft associated a Windows 10 license to your specific hardware, making any Windows 10 activation key useless in future installations.
So, here's what needs to be done —
How To Get Windows 10 For Free Even After July 29, 2016?
To grab the Windows 10 free upgrade offer even after July 29, 2016, you need to get the update once before this expiry date. Here's how to grab the Windows 10 update manually if you haven't got it.
After that, look for the Activation in the Update and Security section in Settings .and confirm that your Windows 10 operating system is activated.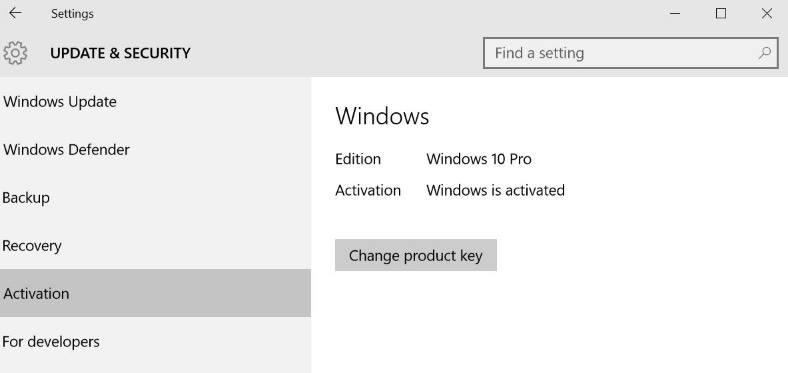 As I mentioned above, Microsoft generates a Windows 10 license certificate with each device and stores it with your device ID for future activations so that you can boot Windows 10 from an ISO file and perform a clean install without any key.
You can take advantage of this feature and use it to lock in your free upgrade for future. After upgrading to Windows 10, you can easily roll back to your previous operating system i.e. Windows 7 or Windows 8.1. This won't hurt your Windows 10's entitlement that you got while upgrading and you can grab Windows 10 again when you are willing.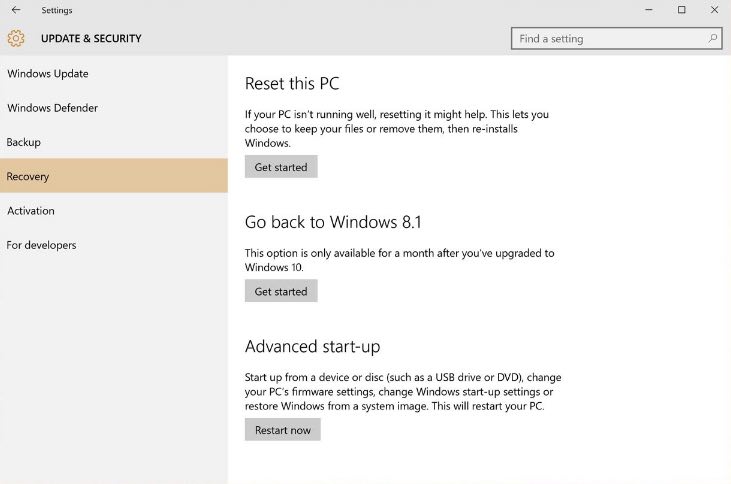 After confirming that your Windows 10 copy is activated, you can do Recovery in the Update and Security section in Settings and roll back to the previous installation. It's totally hassle free and takes just 5-10 minutes.
So, if you want to upgrade to Windows 10 after July 29, 2016, claim the free upgrade now and then roll back to your previous installation.
Did you find this article helpful? Share your views in the comments below.
Want to know more tricks? Read our Windows 10 Tutorial Guide.