Apple has progressed leaps and bounds with the new Apple M1 chip and the refreshed Mac lineup. Starting with the new M1 MacBook duo and Mac Mini, we now have an M1-powered iMac too. So now that most of us are spoiled for choice, the answer to which Mac you should buy also needs a do-over.
I say most of us because the Mac Pro and the 16-inch Mac are yet to get the M1 treatment. So if you're considering buying a new Mac, or a new MacBook, we'll talk about all the options here so you can figure out which one is best for you. We'll start with the MacBook Air and go up to the cheesegrater Mac Pro.
MacBook Air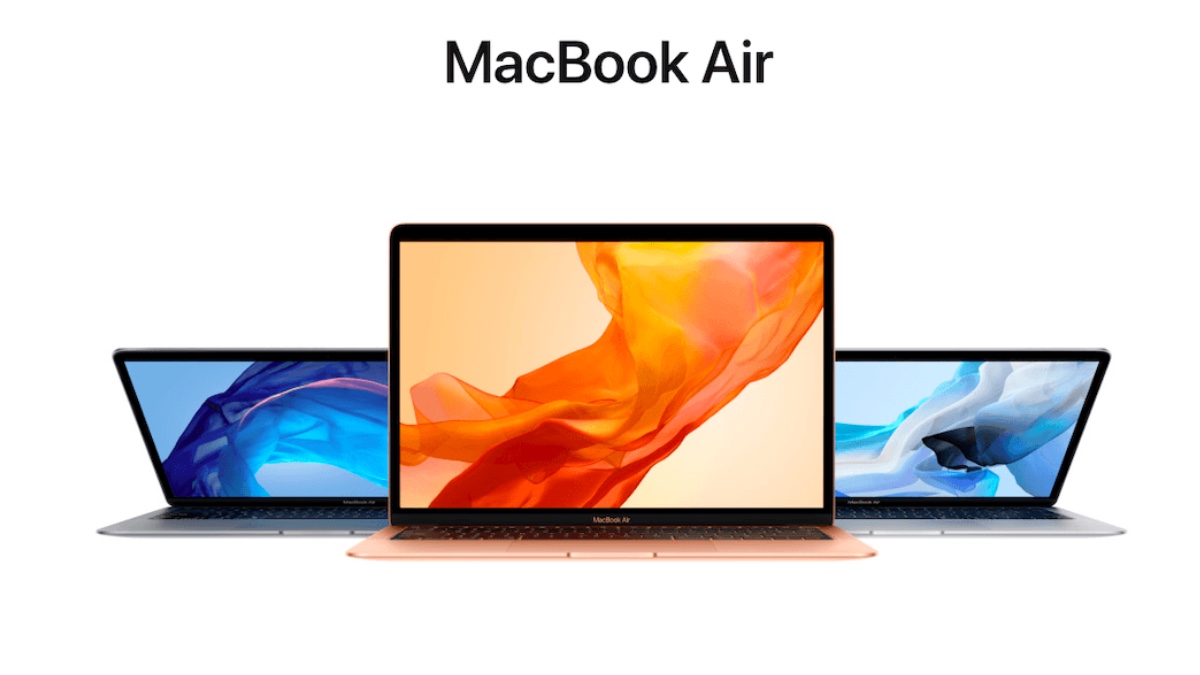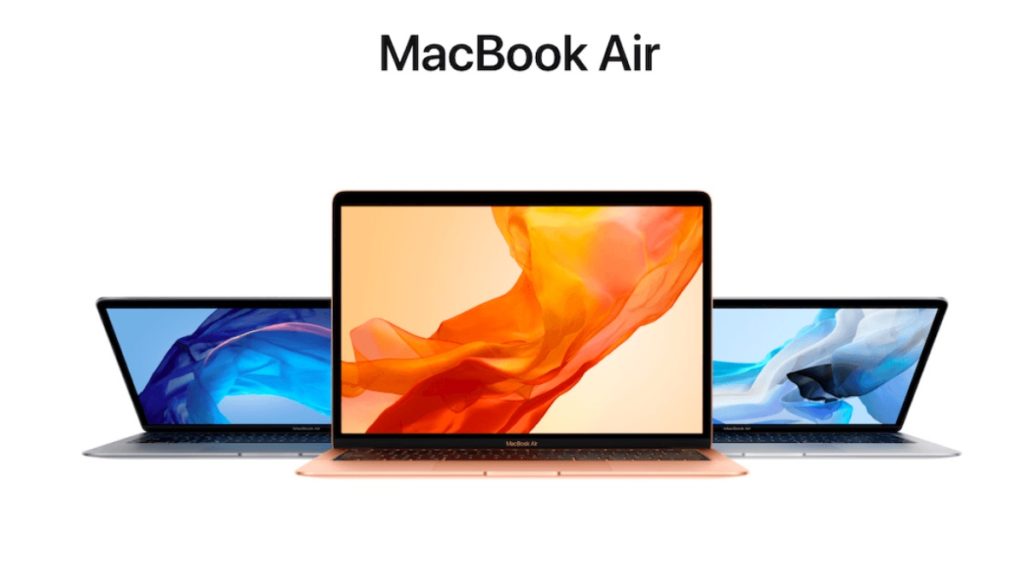 MacBook Air Specifications
The MacBook Air is Apple's thinnest and lightest MacBook. It is light, portable, fast, and packs the latest Apple silicon. You can now even choose between the M1 MacBook Air or the new M2 MacBook Air. However, it is sensible to go with the latest M2 model as it gets the new design and features that justify the premium.`
In terms of specifications, the M2 MacBook Air comes with up to 24GB unified memory (RAM) and up to 2TB storage configuration.
You can also choose between an 8-core or 10-core GPU. The base variant with 256GB storage and 8-core GPU starts from $1199. You can get a 512GB SSD with a 10-core GPU for $1499.
Pros
Cons
– Gets the M2 Apple silicon
– Latest design is in line with the new MacBook Pros.
– Premium and solid build
– Light and silent design
– Value for money


– Only two USB-C ports for connectivity
– Doesn't get any ports like the 14 and 16-inch Pro models

Should You Buy A MacBook Air?
With all these bells and whistles, the M2 MacBook Air starts at $1199. It is a great option to get into the Apple ecosystem. The MacBook Air is ideal for light and medium users and even some power users. If you're a student or someone with a lot of typing and occasional use for Photoshop or Lightroom, a MacBook Air would suffice.
Thanks to the M2 chip, the MacBook Air's performance is closer to that of the Pro. Although you won't get the added fan, you now have pro-quality speakers and microphones, making the Air a solid option if you're on a budget and need a laptop for the long haul.
MacBook Pro
The big brother to the MacBook Air, the MacBook Pro packs a bigger punch. With the new MacBook Pro lineup, you now have 3 MacBook Pros with 3 different chip choices. You can get a 13-inch MacBook Pro with the M1 chip or a 14/16-inch MacBook Pro with the M1 Pro/M1 Max chip.
The sheer specs of the 16-inch variant make it one beast of a machine, going toe to toe with the existing Intel Mac Pro in some aspects. Here are the specifications of all the notebooks.
MacBook Pro 13-inch Specifications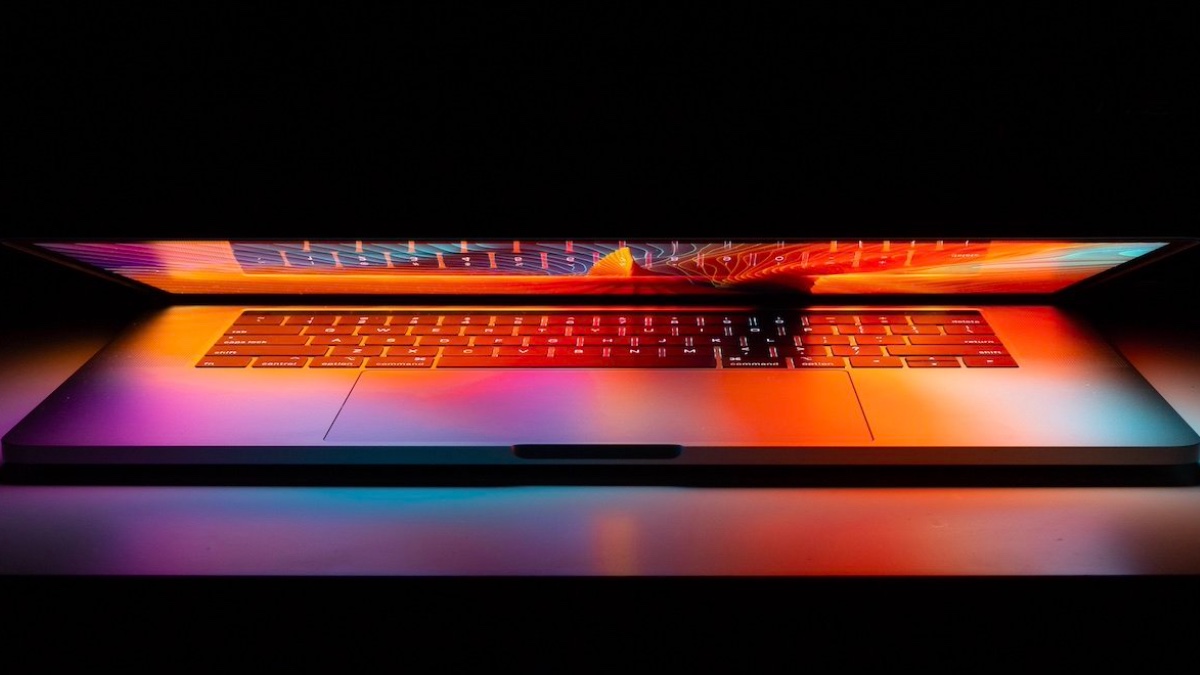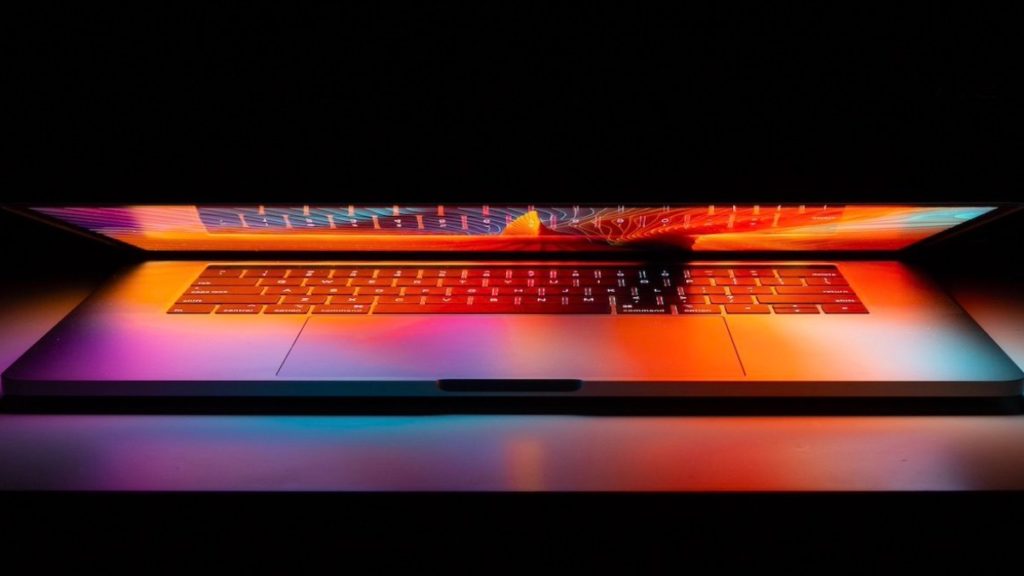 The 13-inch MacBook Pro comes with an M1/M2 chip and up to 24GB of unified memory (RAM). In terms of storage, this variant starts from 256GB, and you can configure it up to 2TB. Connectivity is handled by 2 Thunderbolt (UBS C) ports. You also get the Touch Bar for added functionality over the keyboard. The 13-inch MacBook starts at $1,299.
However, it isn't a good option after the M2 MacBook Air; I've written about that in detail. The 13-inch Pro misses out on the new design, MagSafe, and the M2 Air has better speakers and mics than this model.
Pros
Cons
– Gets the M2 Apple silicon
– Some configurability with RAM and storage
– Pro mics and speakers
– The only MacBook with a Touch Bar now.
– Bulkier than the MacBook Air
– Limited connectivity compared to the 14-inch Mac
– No M1 Pro or M1 Max chip options for the 13-inch Pro
MacBook Pro 14 And 16-inch Specifications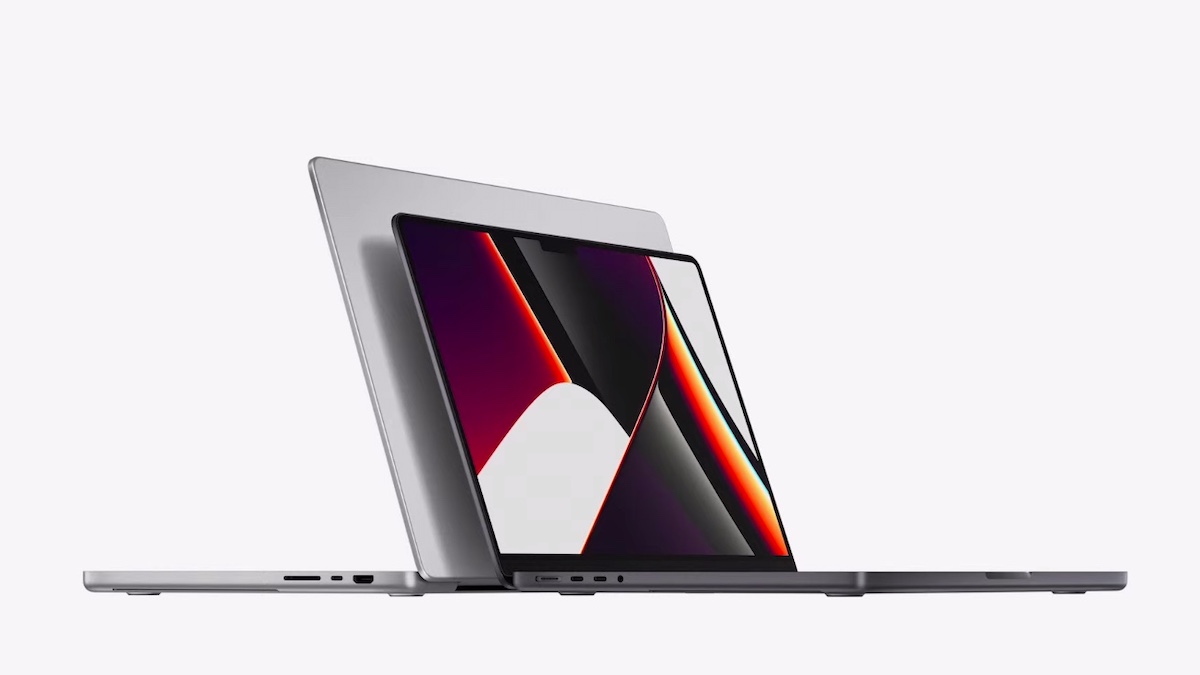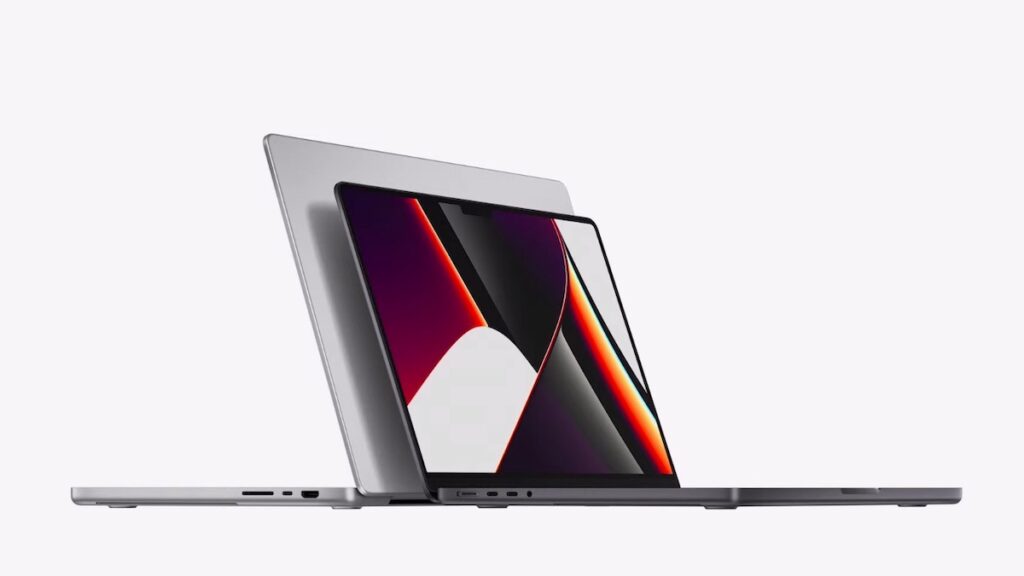 Think of the 14 and 16-inch MacBook Pros as portable iMacs, with a smaller screen. You can configure these notebooks with the new M1 Pro and M1 Max chips, which outperform the base M1 SoC.
You can choose from 16GB, 32GB, or even 64GB unified memory (RAM) with the M1 Max. Coming to storage, you can crank it up from 512GB to up to 8TB SSD. The 14 and 16-inch MacBook Pros also get 3 Thunderbolt 4 (USB-C) ports, an HDMI port, an SD card reader, and a 3.5mm headphone jack. They also remove the Touch Bar, replacing it with function keys. You get MagSafe 3.0 for fast charging, and you can also charge it via the Thunderbolt ports.
Pros
Cons
– 2 SoCs to choose from
– More customizability and top-end performance
– No more Touch Bar
– Studio quality mics and speakers
– Starts at a whopping $1,900
– Mini LED display but no option for OLED
– Has a notch but no Face ID
Should You Buy The MacBook Pro?
This is a three-pronged question because we have three variants of the Pro. If you're someone who requires insane computing caliber in a compact machine, the MacBook Pro is the notebook for you. Its configuration options make it the favored machine for graphic designers and video editors.
The new MacBook Pro lineup keeps getting sweeter as you pour more honey into it. The M2 MacBook Pro is a good option for many. However, if you have the budget and think you need the future-proofing of 64-GB RAM and 8TB of storage, the 14 and 16-inch MacBooks offer that.
Come to think of it, the M1 Pro and M1 Max outperform the current crop of M1 iMac and the Intel Mac Pro. So you can buy a Mac notebook, hook it up to external displays, and replace a desktop setup with it. If you need that kind of computing, go ahead and get any of the MacBook Pros.
iMac
Let's talk big now. Big display, big power, big specs, and big price. The iMac is Apple's answer to desktops. It is pretty, powerful, and highly configurable. The iMac comes in 3 sizes, 21.5-inch, 24-inch, and 27-inch.
We'll talk only about the 24 and 27-inch models because the 21.5-inch is obsolete. Although it is the most affordable of the lot, it is certainly not a good choice for anyone looking at a future-proof machine. This may change whenever Apple decides to release a 21.5-inch M1 iMac.
24-Inch iMac Specifications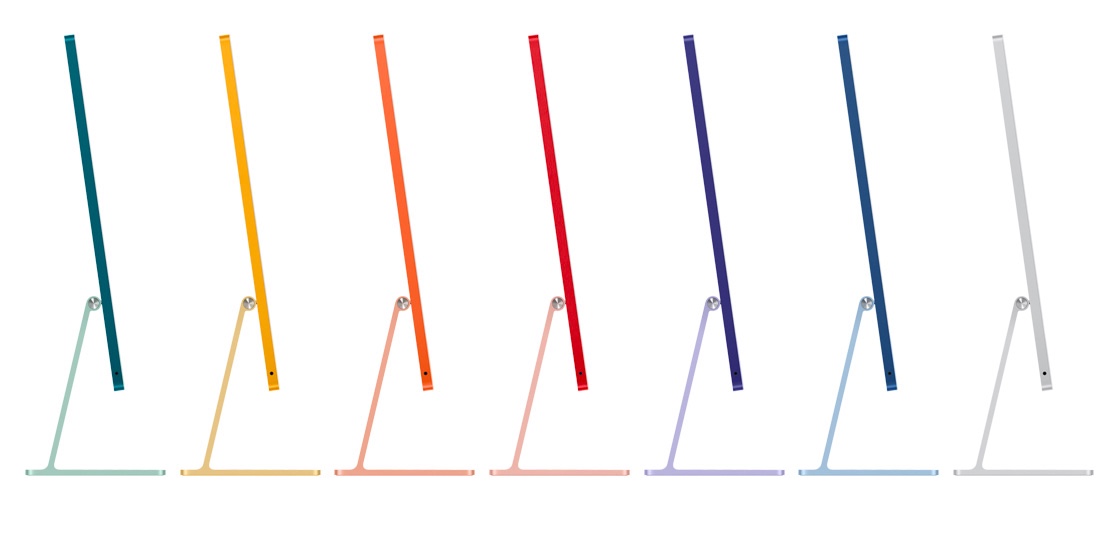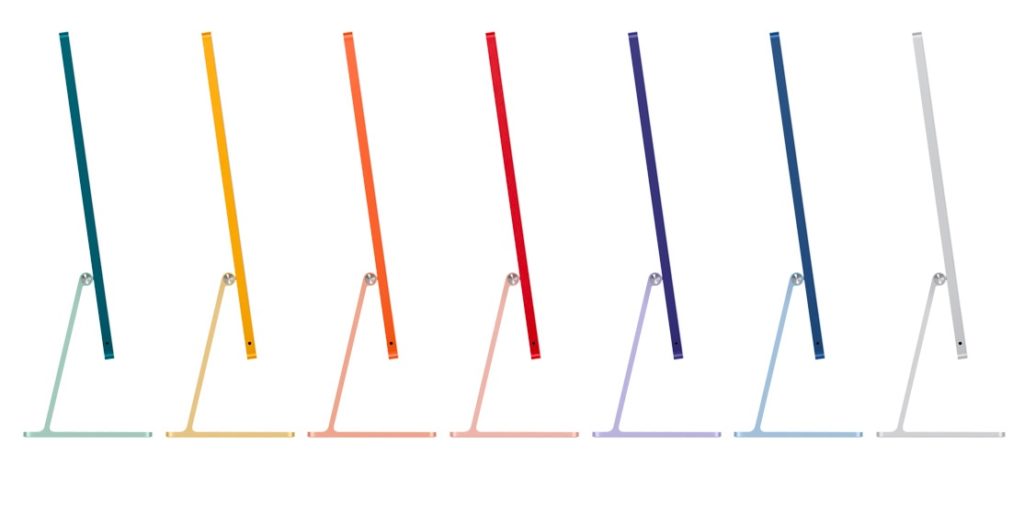 7 color options, the latest Apple M1 chip, and a 24-inch 4.5k retina display have been added to the 24-inch iMac after the Apple Spring event. You can configure it with up to 16GB unified memory (RAM) and couple it with up to 2TB onboard storage.
The upgrade also brings a new sleeker form factor with spatial audio support. It packs a 6-speaker system with force-canceling woofers. You also get a studio-quality 3-mic array for better audio recording capability. Another incentive with the 24-inch iMac is the new color-matched Magic Keyboard (with Touch ID) and Magic Mouse.
Coming to the price, the 24-inch M1 iMac starts from $1,299. If you sacrifice portability, the iMac is a MacBook Pro with a bigger and better display. Also, it costs $1,000 less than the 16-inch MacBook Pro, making it a lucrative option.
Pros
Cons
– Value for money desktop system
– M1 chip
– Up to 4 USB-C ports for connectivity
– Multiple color options
– Not portable like the MacBooks
– Misses out on the M1 Pro and M1 Max chips
– Mac Mini is a better all-rounder
27-inch iMac Specifications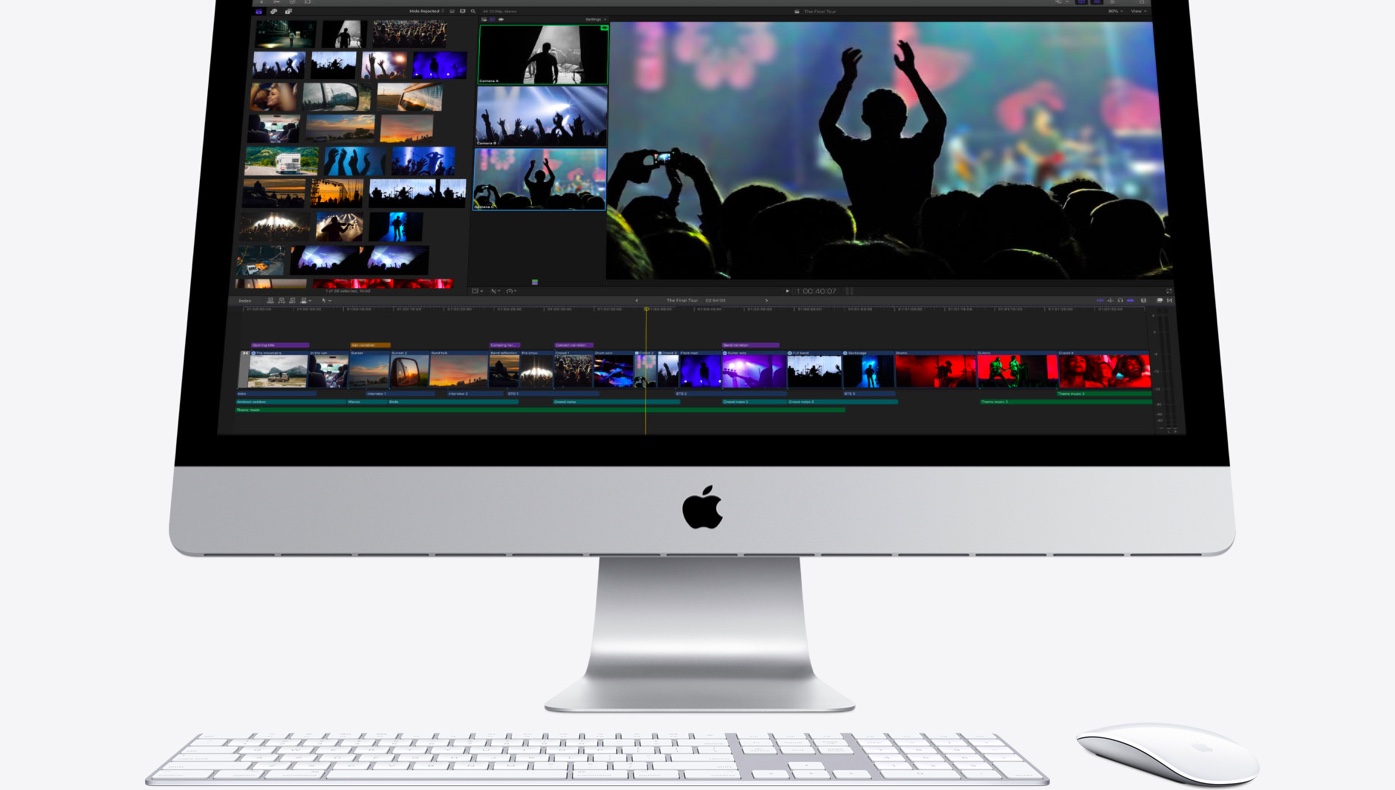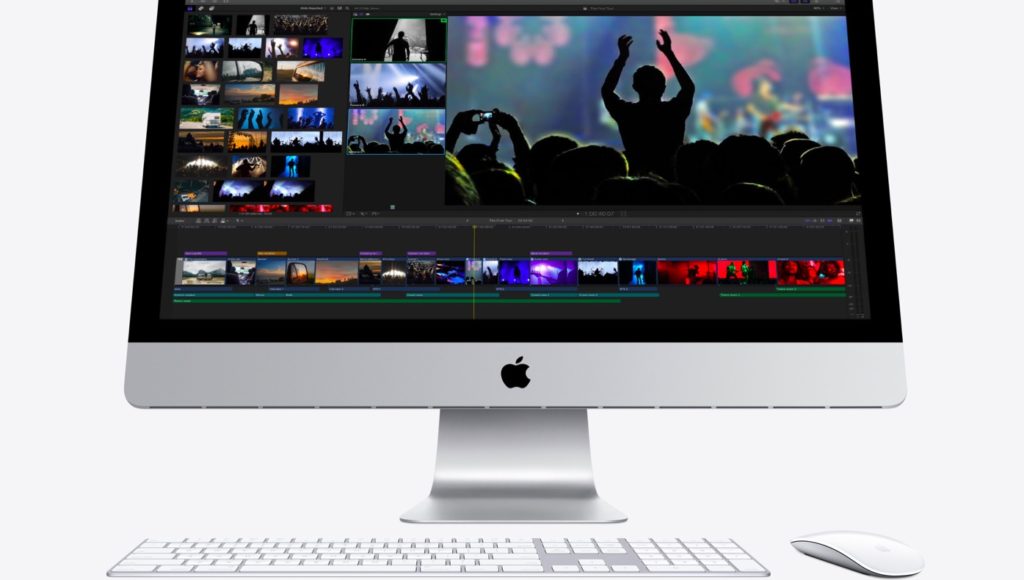 The 27-inch packs a 5K retina display, up to 10-core Intel i9 processor, up to 128GB unified memory (RAM), paired with up to 8TB storage. The highest graphic configuration on the 27-inch iMac uses an AMD Radeon Pro 5700 XT with 16GB of GDDR6 memory.
While it misses out on the new color-matched keyboard and mouse, you can always buy one separately (if you have mad money). The base variant of the 27-inch iMac starts at $1,799.
Pros
Cons
– 5K display
– Highly configurable
– Misses out on Apple silicon
– No color options
Should You Buy An iMac?
There are hardly any reasons not to recommend an iMac. However, portability is undoubtedly an issue. It requires an active power supply all the time, and you can't just pack it in a bag and take it on a work+vacation to the mountains.
On the other hand, if portability isn't an issue, the 24-inch iMac is a value for money setup. The 4.5K screen and spatial audio are significant upgrades, along with a fresh splash of colors.
Coming to the bigger 27-inch iMac, this is for serious users. I'd recommend you wait for the Apple silicon to arrive here if you're planning to buy one. If you have the budget for the 27-inch iMac and want to buy it right now, you can look into the new MacBook Pro 14. It vastly outperforms the 27-inch iMac and should fit the bill for anything that you can do on an iMac.
Mac Mini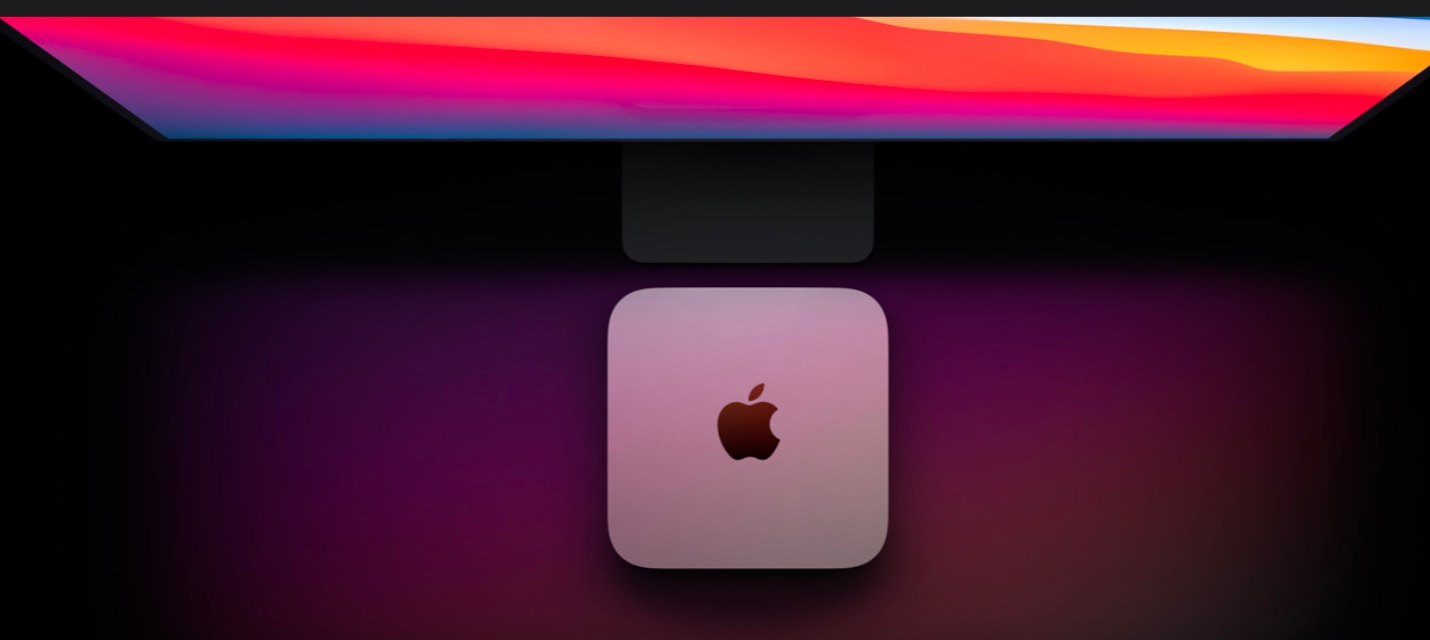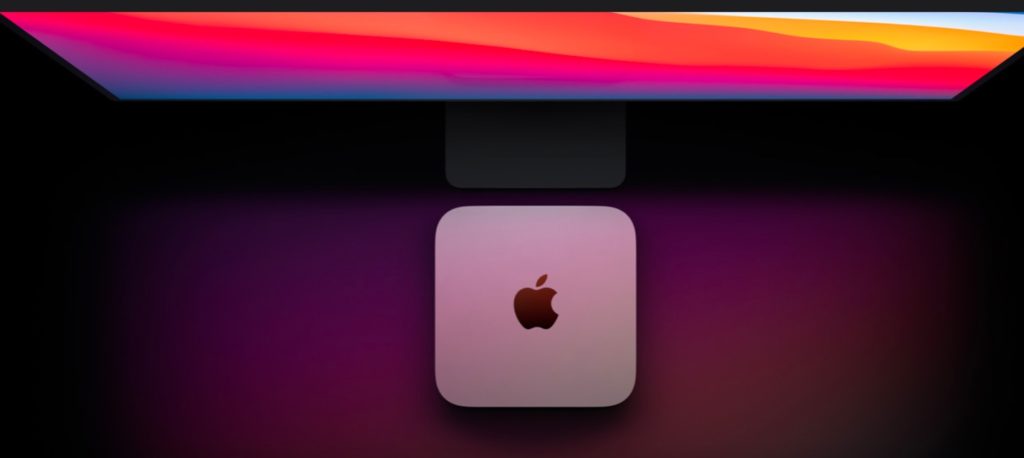 Mac Mini Specifications
This is one of the Apple desktop systems that makes sense if you're on a budget. You can take your sweet time and build the ideal system around it. The Mac mini is a small box that packs an M1 chip, up to 16GB unified storage (RAM), and up to 2TB storage.
It has an ethernet port, two USB-C (Thunderbolt) ports, an HDMI 2.0 port, two full-size USB-A ports, and a 3.5mm headphone jack. You also get built-in Bluetooth and WiFi connectivity, and that's about it. You can hook up the displays, keyboard, and mice of your choice and make it yours. The Mac Mini starts at $699.
Pros
Cons
– Affordable and powerful
– Freedom to build your setup
– Full setup might cost more than an iMac
– Misses out on M1 Pro and M1 Max chip options
Should You Buy A Mac Mini?
The Mac Mini is for those who want to configure the display and get a third-party keyboard and mouse setup. It is affordable but misses out on a lot if you consider the cost. It is an iMac without the display, keyboard, mouse, and speakers; if you see that as a clean slate, the Mac Mini is good for you.
However, if you see that as a loss, better go with the 24-inch iMac; you won't miss out on much. Also, you can add a keyboard and mouse to the iMac if you like. We've also done a thorough iMac vs Mac Mini comparison where the Mac Mini came out as the better choice.
Mac Studio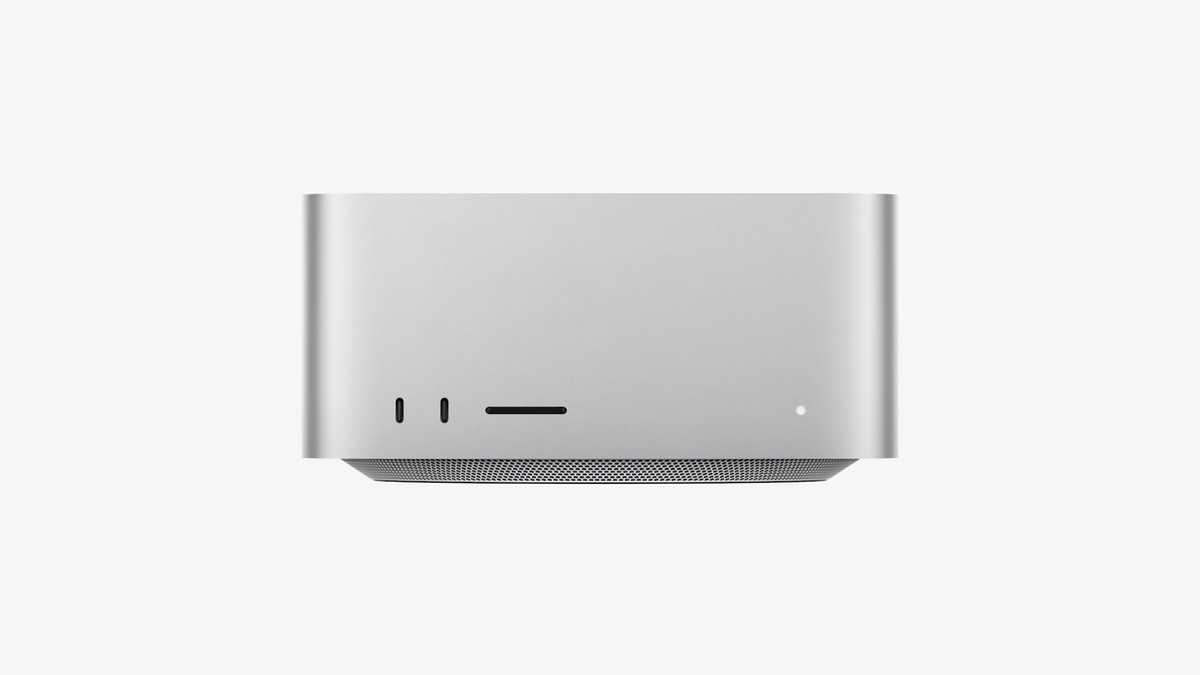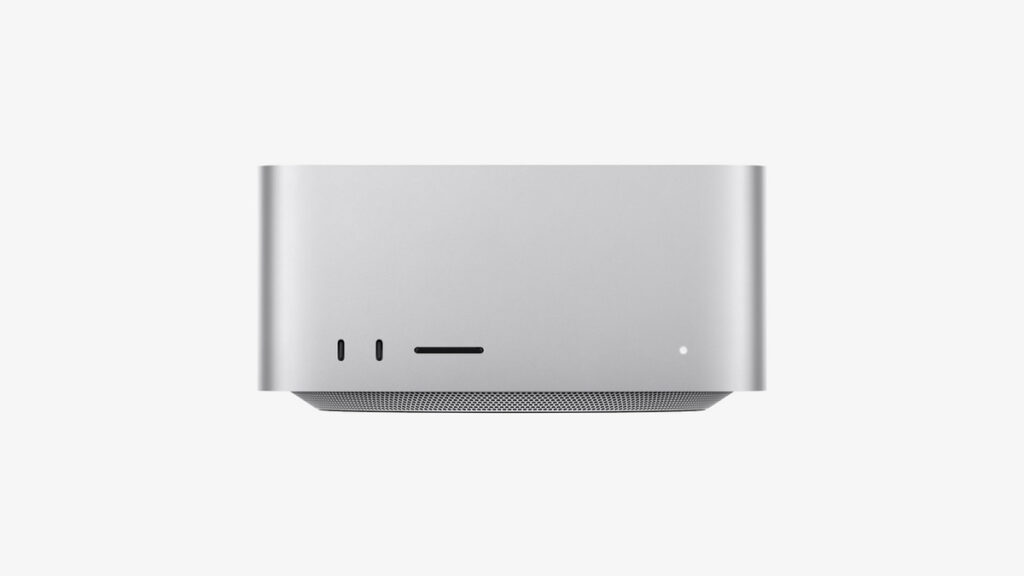 Mac Studio Specifications
Mac Studio is a completely new category added to the Mac lineup. This expands Apple's Mac Mini lineup. Think of the Mac Studio as a Mac Mini Pro. It has two chip variants, the M1 Max, and the all-new M1 Ultra chip, which Apple created by soldering two M1 Max chips together.
The Mac Studio starts with an M1 Max chip, 32GB RAM, and 512GB SSD. The top spec'd M1 Ultra model can be maxed out with a 64-core GPU, 128GB RAM, and an 8TB SSD. Aside from mad computational capabilities, the Mac Studio gets generous I/O. It packs 4 Thunderbolt 4 ports, 10 Gigabit Ethernet, 2 USB-A ports, an HDMI port, and a 3.5mm headphone jack.
You can pair the Mac Studio with the Studio Display that Apple launched. Studio Display is a dialed-down version of the Pro Display XDR.
Pros
Cons
– Blazing fast computing
– Compact form factor
– Freedom to build your setup
– Starts from $1999
– No upgradeability
Should You Buy Mac Studio?
The Mac lineup has always offered something for every user. The Intel Mac range had more options for casual users, pros, and the cheesegrater Mac Pro for serious users. With Apple Silicon, the M1 MacBook Air and Pro are sufficient for most tasks you can throw at a laptop.
Even the bigger 14 and 16-inch MacBook Pros are seriously powerful and costly, which should tell you they're not for the casual user. Coming to the Mac Studio, we can safely summarize it as a Mac Pro minus the tower. It already outperforms the Intel Mac Pro in terms of performance and efficiency.
The Mac Studio is a seriously capable desktop system, and unless you throw multiple streams of 8K videos at it, any other Mac will work just fine for you. However, if you're a content creator that plays around with high-res videos like they are mobile clips, this might suit you well.
Mac Pro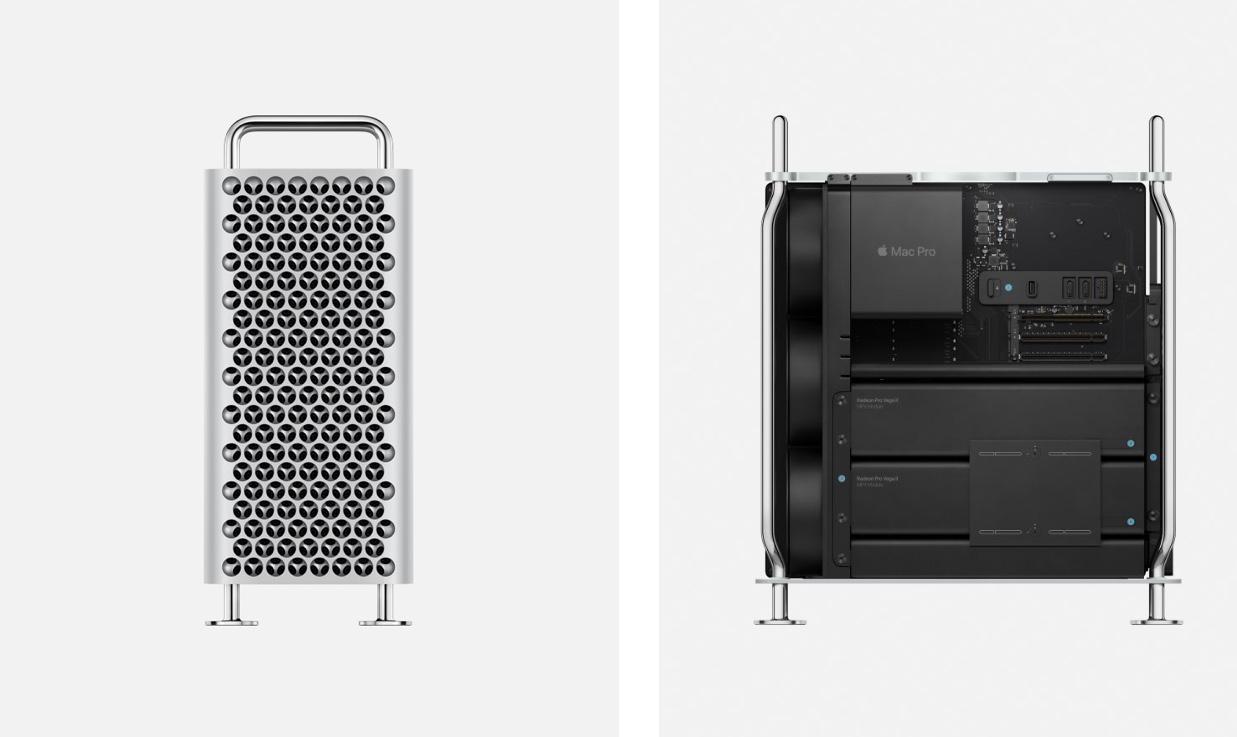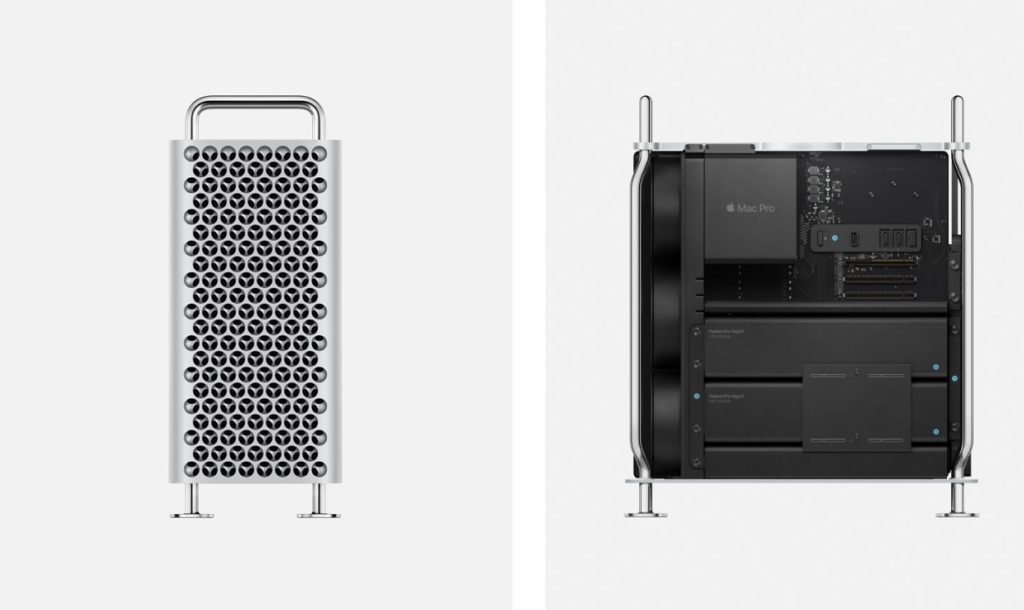 Apple's answer to what happens when you feed steroids to a cheesegrater and throw in some insane computing capabilities. Just for an idea, only the wheels of the Mac Pro cost $699.
Mac Pro Specifications
You can buy a Mac Pro in a tower or rack enclosure. It is a truly upgradeable desktop, and you can swap out anything anytime. The CPU configuration of the Mac Pro goes as high as a 28-core Intel Xeon W chip. You can max out this configuration with up to 1.5TB of unified memory (RAM), which is insane.
Going further, graphics can be maxed out with two AMD Vega II GPUs, giving you a 64GB HBM2 graphic memory. The storage can go as high as 8TB, and the connectivity includes WiFi, Bluetooth, two USB-A ports, two USB-C (Thunderbolt) ports, and two 10Gb Ethernet ports.
The Mac Pro starts at a whopping $5,999 price tag. Come to think of it; you can buy a maxed-out 16-inch MacBook Pro for the starting price of the Mac Pro. The maxed-out Mac Pro with Final Cut Pro and Logic Pro will cost you an outrageous $54,447. I don't even want to get started with what you can do with that money.
Pros
Cons
– Truly fully configurable
– Almost future-proof
– Crazily powerful
– Obsolete design
– No Apple silicon
– Crazily expensive
Should You Buy The Mac Pro?
This machine is truly only for professionals. It even has a slot for an afterburner card which speeds up rendering RAW images and footage. That said, you should only go for the Mac Pro if you need that kind of outrageous computing power. For most of us, this is overkill.
There are two more reasons not to buy the Mac Pro right now. Firstly, the Mac Studio makes for a fairly powerful alternative. It is newer, packs the Apple silicon, and has a ton of I/O. Secondly, the Mac Pro is the only Apple product not running Apple silicon. We know the M-series chips will come to the Mac Pro, and when they do, it'll reclaim its space as the most outrageous Mac of all time.
However, the Mac Pro makes me wonder how good it would be if Apple allowed us to have affordable, highly configurable desktops at a better price. But seeing the current pricing and lineup of Apple products, I don't think it'll ever be a reality.
Get Your New Mac At A Discount!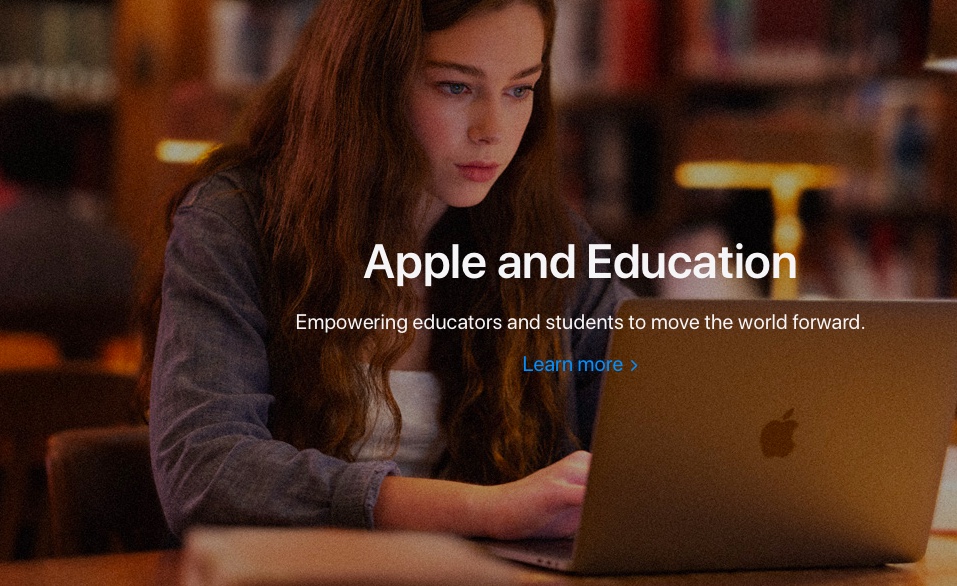 Here's something you can do when you plan on getting any Apple product. If you're a student, you can get special education pricing which can get you discounts of more than $100 on certain products. Check out the details here.
If you're a small business, Apple offers special pricing and other benefits which can save you some money. You can check out the details here.
Buying Used And Refurbished Mac


You may have deep pockets or just a tight budget that lets you buy only the base model of the Mac you like.
However, if you go for a refurbished or used MacBook or iMac, you might be able to get better specifications and save some money. So If you're considering it, check out our checklist of everything you need to check before buying a used Mac.
So, Which Mac Is The Perfect Mac For YOU?
All Macs are not created equal. However, the M series chips make me optimistic about the performance of these Macs being at par. If you're on a budget and need a compact notebook, the MacBook Air is the one for you. Got slightly more money? Bump up to a MacBook Pro.
Let go of portability for a bigger screen, and you can have an iMac. If you want to spend even less, a Mac Mini is the answer. Then we have the Mac Studio, which makes the Mac Pro look bad, and I won't even bother saying why you should or shouldn't get it. Lastly, there's the Mac Pro, and I don't recommend it to anyone because the current one is the outgoing model and will soon be replaced with Apple silicon.
Bottom line, when I tell you which Mac you should buy, I'm offering an outline of what each Mac does well. You can read through the different models above and see which one fits your needs. And if you find this helpful, or think I skipped something, let me know in the comments below.