Apple took a major reroute at this year's WWDC where the company announced its transition to Apple Silicon. In other words, future Mac computers will be powered by Apple-designed ARM chips, finally moving away from Intel.
Starting the tradition, Apple has announced the first breed of MacBook computers featuring its ARM chips. The company says that its new efforts can deliver performance improvements while boosting power efficiency as well.
To this end, Apple has introduced a family of ARM chips, starting with the M1 chip which is based on 5nm fabrication process and packs 16 billion transistors. Its 8-core CPU features four performance cores and 4 efficiency cores.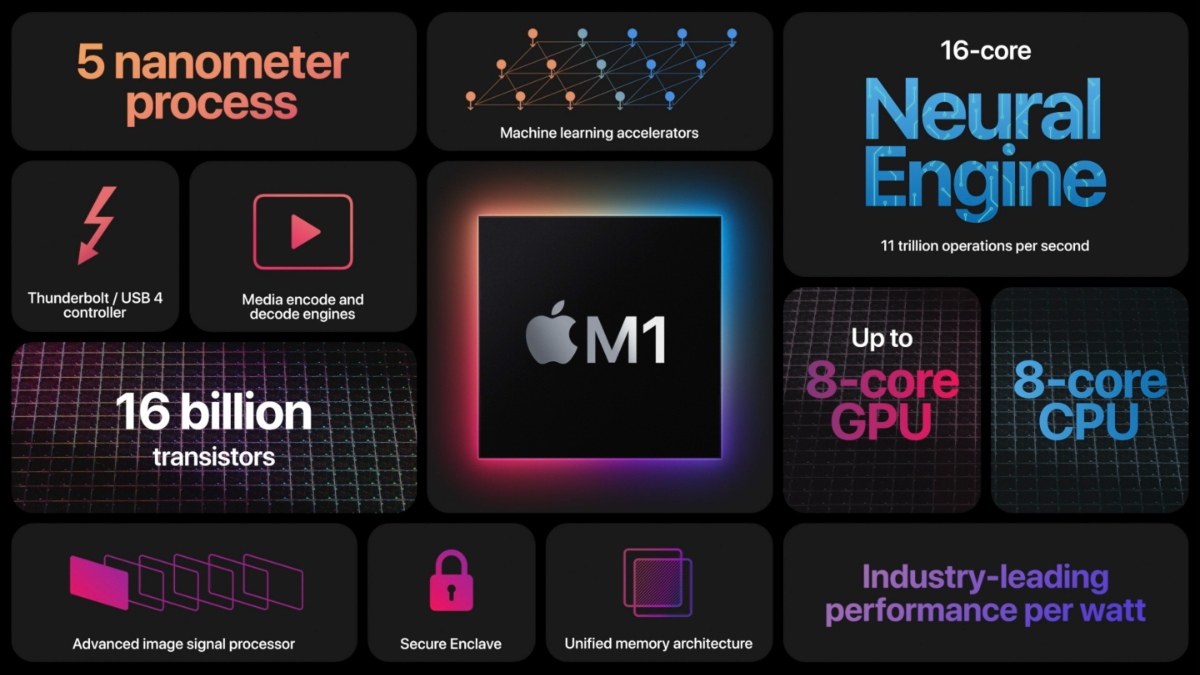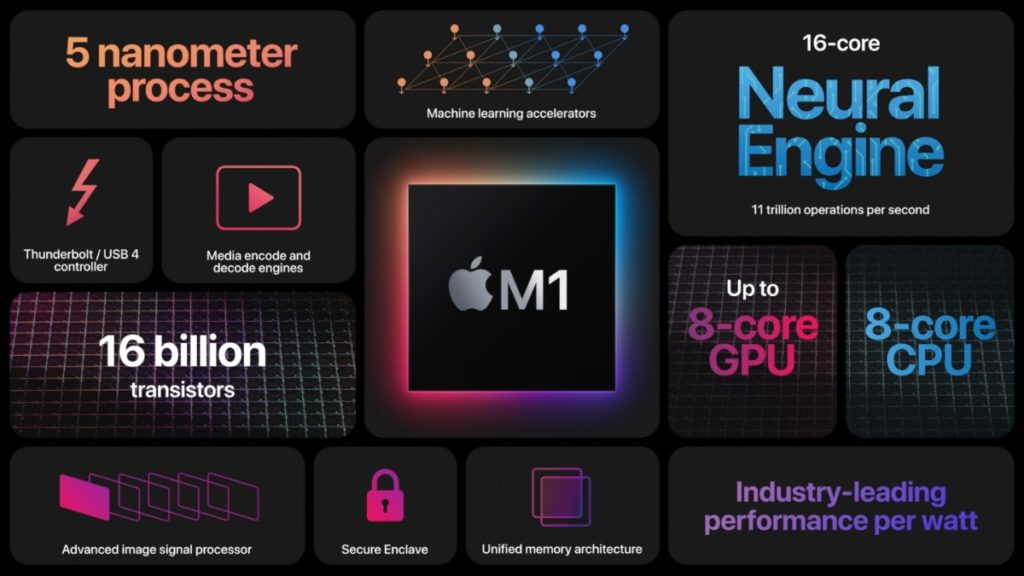 What's interesting is that M1 will also enable iPad and iPhone apps to run on MacBooks, fixing the app scarcity for macOS.
Apple claims it has one of the best performance per watt numbers in the market right now. Also, M1 is nearly as powerful as the dual-core MacBook, Apple currently sells. M1 also packs a 16 core Neural Engine capable of executing up to 11 trillion operations per second.